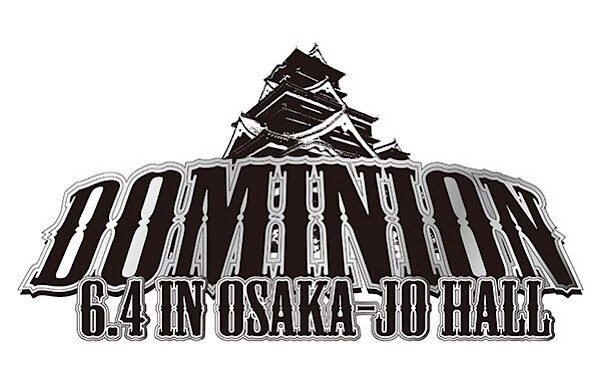 ---
SPOTLIGHTED PODCAST ALERT (YOUR ARTICLE BEGINS A FEW INCHES DOWN)...
---
NJPW's Dominion PPV is one of the company's biggest events of the year along with Wrestle Kingdom and the G1 Climax Finals. For the most part since 2015 this has been Kazuchika Okada's show, as he has anchored most Dominion PPV main events.
NJPW appears to be on the rebound right now. They went through tough times during the pandemic. NJPW president Takami Ohbari recently spoke to Proseu-Today and told them he could "count on one hand" how many months the company had left during the pandemic because NJPW relies on making income from their touring business.
NJPW only recently got back to running shows where crowds could be fully engaged instead of being limited to claps and stomps, as they were during the COVID-19 pandemic.NJPW drew over 7,000 fans for Dominion earlier today, which is a positive trend upwards, but the company has not rebounded back to the levels it was at from a business perspective before the pandemic in 2020 according to Ohbari.
NJPW has gone through some creative tough times as well. Wrestlers were pushed hard at times such as Evil and Will Ospreay and didn't connect with the audience. The company has also faced struggles from a talent standpoint losing Kota Ibushi due to injury and then he never came back after a messy public dispute with the company last year. NJPW announced in February he would not return after his contract expired at the end of January. NJPW also lost Jay White to AEW recently leaving their cupboard bare from a talent standpoint. Will Ospreay also only recently returned to in-ring action after missing several months with an injury.
Despite all their issues financially, creatively, and with a lack of depth up top on their roster, the company has shown signs of righting the ship on all fronts for the last several months and that lead to the company putting on a great Dominion PPV, despite a lack of star power in the main event.
Let's take a look at the main event from Dominion and what it means for NJPW's future. From a drawing standpoint, Dominion did not have a big singles match on the card with two established talents facing each other in the main event. This year, NJPW elected to move the focus away from Okada and allowed their new champion Sanada carry the load as the main event attraction.
Sanada has carried himself well as champion after a career full of start and stop pushes in NJPW. He has a new look, attitude, and finisher since winning the NJPW Cup earlier this year at Sakura Genesis. He is the leader of a new stable after leaving LIJ and is now the centerpiece of Just 5 Guys. It isn't the most catchy name for a stable, but it works with Sanada alongside Taichi, Taka Michinoku, Douki, Yoshinobu Kanemaru, and Douki.
Just as Sanada seems to be establishing himself as someone that might fill a gap at the top of the NJPW roster, he was challenged to a match at Dominion by Yota Tsuji after he beat Hiromu Takahashi to retain the IWGP World Hvt. Championship at Dontaku in May. Tsuji made his return from his excursion in CMLL in Mexico and attacked Sanada after he beat Takahashi, as he laid him out with a vicious spear.
Going into their match today at Dominion, I didn't know how NJPW was going to handle the finish. Was NJPW booker Gedo going to attempt to create a star in one night and have Tsuji go over? What exactly was it that NJPW management and creative saw in Tsuji to give him an opportunity that no other wrestler had received that quickly since returning to the company from their excursion? Those were the main questions I had heading into the match.
I felt like the company would play it down the middle and establish Tsuji as a force to be reckoned with while also finding a way to make Sanada look good and retain the title. I was correct with my guess on how NJPW was going to book the match and in terms of what the company gained coming out of the match.
Sanada continued to navigate questions of the past in relation to just how successful he could be as a champion from a storyline standpoint going into the match. The announcers mentioned his poor record in Osaka-Jo Hall prior to the match. Not only was Sanada trying to further cement himself as a top guy at Dominion, but he was being asked to carry the main event with a wrestler that most of NJPW's audience wasn't familiar with beyond his days in the company as a Young Lion.
The announcers hammered home during the early stages of the match that there was so much unknown about Tsuji. It was clear five minutes into the match why Tsuji was put in such a high profile position so soon.
Tsuji hit his finish right away and the first five minutes of the match were pure chaos, as both men went back and forth. Tsuji very much reminded me of Minoru Suzuki in terms of his maniacal facial expressions while he was either taking punishment or inflicting it on Sanada. Tsuji was clearly not the same person or wrestler he was when he was a Young Lion.
Sanada handled the situation like a pro. The crowd quickly got behind Tsuji, as it was hard not to gravitate towards this mad man that was on the verge of taking NJPW by storm and taking Sanada's title from him in the process in his very first match in Japan. Tsuji set the tone early when he demanded a fist bump from LIJ before the match began.
Sanada came across really well with his performance during the match. Sanada stuck to his gameplan, but at times he was overwhelmed by Tsuji's power. He tried to wear Tsuji down with the Skull End to set up the Muta Moonsault throughout the match, but Tsuji came up with several counters until Sanada finally finished the sequence late in the match for a nearfall.
The key storytelling element in the match, which led to Tsuji's downfall was that Sanada did know one thing about him. He knew that Tsuji's finish was a spear. Tsuji was almost a force of nature at times during the match both with his physicality and charisma. Tsuji went to the well too often and although he caught Sanada with a spear early in the match, he never was able to connect with it again.
Sanada proved to be a wise champion from a storyline standpoint. He was able to overcome Tsuji knowing everything about his gameplan, but Tsuji was unable to overcome his overreliance on the spear, which Sanada successfully countered multiple times during the match. It was one of those storyline touches that make a great match in NJPW seem even better.
Tsuji had a star-making performance and after the match, Sanada told him to do the work and pile up some wins and would face him again for the title down the line. It was a match that was a win-win for both men on this night. They may not have drawn a sold out crowd to Osaka-Jo Hall for this event, but NJPW laid the foundation to establish both men as young pillars the company might be able to rely on permanently in the future as top tier fixtures.
Kevin Kelly said it best when he said he could see a sold out Osaka-Jo Hall in the near future after the main event after noting the 7,0000 in attendance for Dominion 2023. With Will Ospreay recently indicating he wants to stay in NJPW for the long-term, NJPW's future is looking bright coming out of Dominion, as the company attempts to establish new stars and build upon a strong foundation of Okada and Ospreay at the top of the card.
Contact Sean at pwtorchsean@gmail.com. Follow him on Twitter @SR_Torch