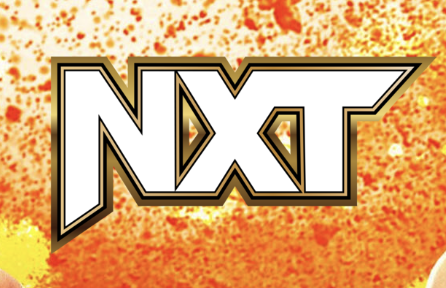 ---
SPOTLIGHTED PODCAST ALERT (YOUR ARTICLE BEGINS A FEW INCHES DOWN)...
---
NXT TV REPORT
JUNE 6, 2023
WINTER PARK, FLA. AT THE CAPITOL WRESTLING CENTER
AIRED ON USA NETWORK
REPORT BY BRUCE LEE HAZELWOOD (@B_Lee253), PWTORCH CONTRIBUTOR
NXT Commentators: Vic Joseph, Booker T
Ring Announcer: Alicia Taylor
Backstage Correspondent(s): McKenzie Mitchell
---
(There will be no live PWT Talks NXT tonight as both Nate and Kelly are unavailable. I will be recording PWT Talks NXT and answering emails, so send yours in about tonight's show to pwtorchnxt@gmail.com.)
-The show began with footage of Baron Corbin making his way into the arena, glaring at Tyler Bate and Eddy Thorpe, making his way by Hank Walker and Tank Ledger, then telling an assistant to hit his music. His music hit as he made his way to open the show with his explanation promo. He received mostly boos and the occasional cheer rom the rebels in the crowd. They showed his attack on Carmelo Hayes last week. Hayes tweeted, "At least it wasn't Brock [Lesnar]."
BARON CORBIN IN-RING PROMO
Corbin said he never thought he'd walk back through these doors. When he got the call, he said he cleaned out his locker room and never looked back, saying he was main eventing PPVs over the past eight years. He says NXT wrestlers used to come up with passion and now they come up expecting greatness. He said now he hears them talking about being called up or not being called up and being the next star and it makes him sick. He said they walk through these doors with a championship team and guaranteed contracts on the house that he built, "me and all the other OGs of FCW." He said don't clap for that now to the fans, "you never clapped before, get off my bandwagon." He said tonight, they couldn't even look him in the eye and give him the respect that he deserves. He said he's in charge of the next draft class and make them regret ever signing with WWE.
He turned to Hayes. He said Hayes walks around like his stuff don't stink. He egged on the crowd to chant for Hayes and then said Hayes got a sense of "main roster reality" last week. Ilja Dragunov's music hit. He walked out in a suit and asked Corbin to give him the chance to introduce himself. He stood right up to Corbin and introduced himself. Dragunov said he came out to look straight into the eyes and tell him he's not soft or weak, but the most animalistic, most intense man in NXT. He said he's beaten everyone they put in front of him and said he's first in line for the Men's NXT Championship. Corbin said there's that NXT arrogance, then touted his six WrestleMania appearances, retiring Kurt Angle, and the last person to pin Roman Reigns. Dragunov said he doesn't care how many Mania's Corbin's competed in, but if he has to ravage Corbin's body to get what he wants, then so be it. Corbin called him a kid and called himself the biggest star in the building. Dragunov said Corbin makes assumptions while he makes challenges, then made the challenge. Dragunov showed a still-healing bruise on his hip; Corbin said when he's done with him, he'll be covered in the. Dragunov said he welcomed the challenge.
As Dragunov left and Corbin posed, Trick Williams attacked from behind and then sent Corbin over the top with a clothesline. Three refs held Corbin back as the two men glared at each other.
(Hazelwood's Take: Was that…was that Corbin's best promo of his career? I mean, granted, I didn't really pay much attention to Corbin over the past few years, but where his character has been leads me to believe his promos weren't much of anything. This was done well, providing a definitive reason for being back – not necessarily the title, but "molding" the next NXT crop into his image – that works for his character because of the arrogance involved. He laid his foundation as one of the "OGs" from FCW and his time in the Black & Gold era as the Lone Wolf. His in-ring has always been serviceable and his impact moves safe, so he should be a boon to NXT if they stick with this story.)
-They showed Thea Hail earlier today leaving the PC, limping, saying she could barely walk. Duke Hudson approached as Charlie Dempsey said he wanted to see improvement. Hail said they've been teaching her grappling moves. Hudson said she doesn't like them because they attacked her and she said you just need to give it back to them and she yelled she would kick their ass.
-Schism's music hit for their six-person tag match, Ava's in-ring debut I believe. [c]
-They returned and saw Bron Breakker standing over Dragunov, who he apparently attacked and injured the left arm.
-Diamond Mine made their entrance.
(1) SCHISM (Ava & The Dyad) vs. DIAMOND MINE (Ivy Nile & The Creed Brothers) – Six-person tag team match
Julius Creed and Rip Fowler began the match. Creed hit a quick fireman's carry and then grabbed the left arm. Fowler forced him into their corner and tagged in Jagger Reed. Creed countered with an amateur takedown, then another, holding onto the rear waist lock. He hit a third, this a release, and then a stiff knee to the side. He tagged in Brutus (or "Bruti") and the two traded knees to the side of Reed. Bruti tagged in Julius as they isolated Reed. However, Reed fought back, dropping Julius with a forearm. He went to follow up, but Creed deadlifted him into a vertical suplex from a seated position, then tagged in his brother. They did the handoff spot a few times and ended with Julius literally repping Reed twice before slamming him with the suplex. Redd tried to hit a monkey flip out of the corner, but Creed landed on his feet. Reed was still able to attack and tag in Ava, who slapped Julius.
Nile had to jump in by rule, but Ava quickly tagged out to Fowler. Julius came back in and then hit the takedown-knee to the side to Fowler. After a rope run, Bruti made a sneaky tag and came off of the top with an axe handle. He landed on his feet on a German attempt, then did a military press into a standing moonsault. He tagged in his brother and hit an assisted moonsault, then Nile suplext Bruti onto Fowler, and Creed flipped Nile onto Fowler. [c]
Fowler had Bruti in a rear chin lock as they returned. They showed The Creed Brothers sending Nile to the outside to take out Schism during the break. Creed worked to his feet, but ate a forearm. He tried to fight back in their corner, but was distracted by Reed and then ate a knee from Fowler. Nile came over to check on Creed and ate a cheap shot from Ava, Julius from Fowler. Reed tagged in and they hit an assisted shiranui for a two-count. Corbin-Williams was made official for tonight. Fowler took it to Creed, but Creed blocked a vertical and deadlifted Fowler into one of his own. Reed tagged in and cutoff the path, then leaped into a sleeper. Creed reached for his brother, then started making his way with Reed on his back. Julius made the tag and came in hot, hitting overhead belly-to-belly suplexes to both men like he's Perc Angle. Julius then leaped to the top and hit a moonsault onto both men. Fowler was able to force Creed into the corner, allowing Reed to hit a corner dropkick. The Brutus Ball connected to Fowler, but then Julius took him out only for Reed to hit a thrust kick to floor all four men.
Nile tagged in as only she and Ava were left standing. They threw some forearms, Ava looking green, but Nile looked good. She was quick and used her movement to take it to Ava, but as she went for a rope run, Ava followed and quickly hit a nice scorpion kick. Nile then locked in the Dragon Salyer, but Reed saved her only to pass out in the Dragon Slayer himself. However, Ava used the distraction to put on one of their masks and then facebutt Nile for the win.
WINNER: Schism at 13:26 (facebutt with plastic mask)
STACKS MEETING TONY D'ANGELO
Stacks was shown talking to Tony D'Angelo through the glass with the corded phone at the penitentiary. Stacks mentioned a lawyer, whose name I didn't get, and D'Angelo said he didn't trust him. Stacks said he thinks it's Gallus or LDF or- D'Angelo cut him off and said it's Gallus. D'Angelo said to be smart, not go three-on-one, and told Stacks to figure it out because "this is why you're underboss."
-A Progressive sponsored video played on the saga of attacks on women over the past few months and the reveal of Blair Davenport last week. The player crashed on me and was at break when I came back about 30 seconds later. [c]
(Hazelwood's Take: Schism getting the win makes sense here if the plan is to extend this to some type of gimmick match between these six at The Great American Bash. Ava, at first, was hesitant in throwing her shots as it seemed like she wasn't sure who was supposed to start, but after that looked OK, though still green. I will say her movement and timing on that scorpion kick was nicely done. Having her get the win, albeit by nefarious means, gives her a bragging point she can always turn to in the future, especially if she does have a singles match with Nile.)
-They returned with Vic Joseph and Booker T at the announce table and kicked to Mr. Stone and Von Wagner. They were in an office with Stone waiting impatiently for the therapy appointment for Wagner. Stone said they've had a hell of a week in finding the right therapist. They showed Wagner telling the first therapist to "go f*ck yourself" and holding the next one up against the office wall, Stone paying each of them. They showed a big blonde guy walking out of the therapist's office crying. Wagner said he wasn't going to walk through that door until the therapist was revealed to be an attractive blonde. Wagner smiled and winked at Stone. Wow. Wow.
-Dani Palmer was in the ring. Davenport made her entrance.
(2) BLAIR DAVENPORT vs. DANI PALMER – Singles match
Davenport had a nonplussed look as she forced Palmer into the ropes and slapped her. Palmer slapped back, but Davenport quickly took control and then kicked Palmer through the ropes, smoke still billowing outside from Davenport's entrance. Davenport hit a short-arm knee to the gut, then a gutwrench gut buster. She hit a go-behind and then slammed Palmer, maintaining the rear waist lock. Palmer was able to turn it into a schoolgirl, but Davenport kicked out and hit a kitchen sink knee to flip Palmer. Davenport is really showing a varied knee and kick game. Palmer caught a kick, but ate a forearm. She responded with her own version of Grizzly Magnum and a leaping double knee for a two-count. She went to the top, but Davenport caught her and slammed her to the mat. She hit the Kamigoye into a twisting Falcon Arrow for the victory. She told the camera she was putting the entire division on notice.
WINNER: Blair Davenport at 3:01 (Kamigoye-Falcon Arrow)
-They showed Dana Brooke entering the building and telling the cameraperson she was entering the battle royal. [c]
(Hazelwood' Take: That was what you'd expect from that match. Davenport is hard-hitting and fast, bringing a nice change of pace to the women's division and something I mentioned on last week's show.)
-They returned with McKenzie Mitchell in the back with Tiffany Stratton. She asked about Brooke and Stratton said she wished she could say she was shocked, but she's not because of course Brooke wants a shot at her title. Stratton said sometimes, the title makes the superstar, but she's already made the title better and that everyone is envious of her. She said she proved she's in a class of her own and then put over Lyra Valkyria kind of before saying she would retain. She said she just loves the sound of "and still."
-Corbin made his entrance for his first match in NXT in years. They showed a tweet from Hayes that he's watching the show. Corbin was basically in the Kevin Owens getup: a cutoff and shorts. Williams was next.
(3) BARON CORBIN vs. TRICK WILLIAMS – Singles match
Ref Daryl Sharma called for the bell and Corbin hit a knee instead of locking up, classic heel. He worked the midsection in the corner, then sent Williams across and forearmed him in the back of the head. Corbin hit a few of the forearms to the back after shoving Williams off of the ropes, but Williams fought out of the corner only to be floored. Both men have pugilistic backgrounds I believe. Corbin sent Williams across and hit the running splash, then taunted Williams only to eat some rights. Still, he hit a back elbow after Williams came off of the ropes to regain control. This time, Corbin missed the corner running splash and Williams pounded away. Sharma had to force him out of the corner. He then hit a big dropkick and a popup right hand that sent Corbin outside. [c]
Corbin had Williams in a rear chinlock as they returned. Williams fought out and hit a big right. Corbin crawled to the apron and Williams knocked him off, following to the outside. He slammed Corbin head-first into the announce table, but Corbin moved as Williams went for a knee. He hit the table and it lifted a bit. Corbin then started attacking the knee as the ref counted. Corbin broke the count and went right back to Williams, sending him knee-first into the steps. Corbin mocked the crowd before turning back to Williams.
[HOUR TWO]
Back  in the ring, Corbin methodically went after the left knee with stomps, slowing down the pace. He then hit a big spinebuster and immediately transitioned into a single leg crab. Williams grabbed the rope and then hit a few up-kicks. Mustafa Ali vs. Joe Gacy is next. Williams then hit a flurry of strikes and a dropkick to Corbin. He hit a pump knee and a running clothesline. He hit a running neckbreaker, but Corbin kicked out. Corbin went for the chokeslam, but Williams countered and hit a capoeira feint kick that caught Corbin on the head. Corbin responded with Deep Six for only a two-count. Corbin rushed and hit the post as Williams dodged the corner attack, then hit a bevy of right hands. Williams set for the cyclone kick, but the knee gave out. Corbin hit End of Days to wrap it up.
WINNER: Baron Corbin at 11:25 (End of Days)
(Hazelwood's Take: A tried and true story told with the leg injury. Sure, there were a few spots where Williams' inexperience showed, but all in all that was a great match for both men and helped reestablish Corbin as a threat.)
HARD HITTING HOME TRUTHS
Nathan Frazer was at his Last Week Tonight desk again as he gave a recap of Battleground as only he can. He, of course, placed his ire on Noam Dar and his crew and how they thwarted him last week. Frazer said Dar is still Heritage Cup champion though. He then brought on a guest as he brought on Senior International Correspondent Dragon Lee, who spoke in Spanish to Frazer. Frazer just said, "Si." Lee had five names for the group and they went too fast, but they were pretty funny puns. Noam's Rent-a-Friends was number one. Frazer then made the challenge to Dar for the Heritage Cup next week. Lee said he'll be in Frazer's corner.
-Mitchell was in the back with Ali, who got a nice pop. She asked about why he's in NXT. He said he's free agent Ali and can show up wherever he wants. He said now he can write his story and it's that he finally becomes champion. Wes Lee interrupted and said he was very excited that Ali's here. Ali said don't just hand him an opportunity; he wants to earn it. He said maybe it'll be him and Lee…if Lee's still champion. Ali's music hit. [c]
-Gacy was already in the ring as they returned.
(4) MUSTAFA ALI vs. JOE GACY – Singles match
They locked up and Ali took the advantage, but Gacy hit a big shoulder tackle that flipped around Ali. Ali dodged a corner charge and hit a rana after a rope run. Gacy sent him to the apron, then a double throat chop as Ali went for a springboard. Gacy worked a modified rear naked choke, but Ali fought out only to eat an uranage for a two-count. Gacy quickly went back to the neck. Gacy countered a counter attempt from Ali with a quick DDT for another two-count. Ali dodged a corner attack and then hit his rolling neckbreaker from the apron. Ali climbed to the top, but Gacy hit a big right. Gacy climbed for a second rope superplex, but Ali blocked. He hit a few headbutts and slammed Gacy's head into the turnbuckle, then hit a flipping powerbomb. He pulled himself back up and hit the 450 smooth and clean. Immediately after the match, The Dyad attacked. Lee and Bate made the save. Gacy turned into a thrust kick from Ali to end the segment with the six men facing off, three inside the ring and three outside.
WINNER: Mustafa Ali at 3:11 (450 splash)
-They showed Brooks Jensen and Josh Briggs hyping up Fallon Henly. Malik Blad and Edris Enofe approached and blamed the two men for the whole "partners fighting each other" thing. Briggs said it worked out. Enofe quizzed them: colors and birthday that they got right. Walker and Ledger approached and discussed music, then invited Briggs and Jensen for beers. Enofe and Blade said they'd catch up. Blade asked if Enofe is thinking what he's thinking. Enofe said after the past week, clearly not. Gallus approached and said they don't even have to worry about them. Blade said they're doing this next week. Enofe asked Siri about Blade's birthday.
-Thorpe made his entrance for his grudge match with Damon Kemp. [c]
(Hazelwood's Take: Ali getting a quick, decisive victory is a good way to reestablish him on NXT. You could argue the "heat" was regained post-match, but the save from the other two would probably negate that. Ali wondering if Lee would still be champion when he "earns" the shot is an intriguing little thread that was sewn in there tonight.)
-They returned with Mitchell in the back with Dar and his group. He said it was "our" group, a "collection of shooting stars with unlimited potential." He put over Oro Mensah, and Mensah said Dar believed in him. He turned to Jakara Jackson and put her over, including competing in the Titan Games. He then turned to Lash Legend. Legend said the screen can't handle all this brightness. She asked about Frazer's challenge and they groaned. Dar said he's never losing this cup and there's no stopping "The Metaphor" or "Meta-Four" or "Meta4" I think?
-Kemp made his entrance as they showed the recap from three weeks ago.
(5) EDDY THORPE vs. DAMON KEMP – Grudge match
D.A. Brewer called for the bell and the immediately locked up. Kemp broke the hold with a chest slap, then ate a few side headlock takeovers from Thorpe. Kemp hit a foot stomp to break out, but Thorpe landed a leaping spinning elbow. Thorpe then hit a big kick to the head and a chop, but Kemp caught him into a rolling Death Valley Driver for a two-count. Kemp slowed it down as Scrypts vs. Dabba-Kato was shown to be next. Kemp then hit a big overhead belly-to-belly suplex. He did some heel work before looking for an uranage. Thorpe tried to break out, but it was an uranage backbreaker and Thorpe's head hit the mat on landing.
Kemp put on a clutch with his knee in the back. Thorpe fought to his feet and landed some shots, including some big chops. He hit a running back elbow, a back kick, and an enziguri. He hit his leaping elbow finisher, but Kemp put his foot on the rope. Joseph called the ref Dallas Irvin, so maybe he's going back to that name. After some work, Thorpe hit a counter German suplex with a bridge, but the ref missed Kemp's foot resting on the rope. Kemp has a legitimate gripe about this one, and this will probably result in a blow off at The Great American Bash.
WINNER: Eddy Thorpe at 4:07 (bridging German suplex)
-They showed Gigi Dolin on the phone with her brother. She said the staples from last week will stay and this is her only shot. Kiana James showed up after and talked down Dolin. Dolin said she'd take her background, as bad as it was, over being a smug asshole like James. As they argued, Dabba-Kato walked by and took up the camera shot. [c]
-They returned with Dabba-Kato already in the ring. Scrypts' music hit with a bunch of mirrors along the video panels. He was in white and gold tonight, almost like "Captain" Seth Rollins.
(6) DABBA-KATO vs. SCRYPTS – Singles match
Scrypts used his quickness to hit a flurry of strikes, including to the knee, but one big boot from Dabba-Kato literally flipped Scrypts upside down. He hit one, two bodyslams with ease, then locked in a bearhug. Scrypts elbowed out, but Dabba-Kato just threw Scrypts through the second rope as Booker T asked where Axiom was and that he was minding his own damn business. Dabba-Kato hit a big slap across the chest, then lifted Scrypts onto his shoulder. Suddenly, Axiom was on the steel steps. Dabba-Kato dropped Scrypts and shoved Axiom away. Back in the ring, Axiom distracted Dabba-Kato and allowed Scrypts to use his entrance trampoline to hit a flipping strike. He then rolled up Dabba-Kato for the victory. Dabba-Kato immediately attacked and dropped Scrypts with a slam, then slapped Axiom out of midair. He bombed Axiom onto Scrypts.
WINNER: Scrypts at 2:51 (schoolboy)
-They showed Gacy furious in the back as he screamed at Schism about the faux friendship of Bate and Lee and Ali. Fowler said they reminded everyone of their strength after winning tonight. Gacy said they did and that they pulled their weight. He chastised himself for falling short twice recently and said he needed to stabilize. Ava said one root can't sustain a whole tree, no matter how stable. The Dyad said they have his back next week.
-Valkyria's music hit for the #1 contender's battle royal. I predicted last week it would be Henley who wins based on the four women who were in the ring to end last week's segment. Cora Jade's music hit as she was the second to enter. [c]
-There were close to 20 women on the graphic for the match. I also don't know all of these women since some have only appeared on Lvl Up, which I don't watch. I'll do my best to keep up with what is always a hectic type of match. They returned with Ali in the locker room as Lee and Bate entered. He thanked them. Bate said there's a six-man tag next week. Ali said come on, there's still some magic between Bate and Lee. Ali said it was in the spirit of competition and that luck is as important as skill in a triple threat, so he encouraged them to have a singles match (sneaky sneaky, Ali!). Ali said after the six-man tag, they're going to figure out when those two will tear the house down (probably TGAB).
-Speaking of, Joseph said the pre-sale goes on sale tomorrow with NXTLIVE. He then went over next week's card including the six-man just discussed, Corbin vs. Dragunov, and Dar vs. Frazer for the Heritage Cup for the first time on NXT TV stateside.
-Roxanne Perez's music hit as I would presume she is the final entrant for the match as the former Women's NXT Champion. Sure enough, the ring was full. I forgot about Brooke as she mad her entrance, complete with Raw lower third. I think I count 18 women.
(7) #1 CONTENDER'S OVER-THE-TOP BATTLE ROYAL FOR THE WOMEN'S NXT CHAMPIONSHIP
A lot was going on from the start of the match. Legend was swinging around someone. I see Perez, Jade, Valkyria, Jacy Jayne, Dolin – Jayne eliminated a blonde wrestler I don't know – Yulissa Leon and Valentina Feroz – Mensah saved Jackson and Jade eliminated another wrestler, Lola Vice – so Vice, Henley, James, Hail, Elektra Lopez. Dolin and James fought on the apron and James eliminated Dolin unceremoniously. Brooke was on the apron and came back in against Lopez. Legend tried sending a wrestler, something Jordan I think, but Jackson came over to help and eliminate her. Henley put Jackson on the apron and kicked her. Mensah saved her again, but Hail hit a senton to Mensah to eliminate Jackson. Legend then attacked and laid her out with a slam on the steps. Hail is going to have a hope spot at the end of the match (they both went under the ropes). Feroz and Leon, back in the ring, worked together to try and eliminate Legend. Legend was on the apron with Feroz, then Leon joined her. They both kicked her to eliminate her, but then Legend and Jackson took them to the floor and brawled to eliminate them. [c]
Eight women remained as they returned, with Davenport showing up at the entrance. Perez went under the ropes and went after Davenport. Paxley was on the apron next to them, and helped Davenport, eliminating herself. Holy…was I right that Paxley was (kind of) the attacker or that there were two?! They rolled her in and Jayne dumped her over the top.
[OVERRUN]
Jayne turned into a huge kick from Valkyria, and she went on a roll taking out everyone. It was her, Henley, Brooke, Jayne, James, and Jade. Valkyria was thrown over, then skinned the cat to send over Jayne with a scissors, but Jade then kicked Valkyria out in a bit of turnabout is fair play (or how the turntables have turned). Henley, Jade, James, and Brooke were in the ring (don't forget about Hail!). Henley went on a furious streak of moves to every other women, but James forced her over the top to the apron. Henley then eliminated her former partner with a backbody drop. She then dodged Brooke and reentered the ring. Brooke hit her handspring back elbows in the corner to both women, but then Henley caught her only to be eliminated by an assisting Jade. Jade kicked Brooke, who held on to the bottom rope. The crowd started chanting for Hail. The two women took each other out with lariats, then Hail entered the ring to a big pop. Jade proposed that they team up on Hail, but they teamed up on her instead. Jade fought them off briefly and this led to Hail taking out Brooke on accident. Brooke saved Hail, they took out Jade, then Brooke hit a flipping neckbreaker to Hail. Jade went after Brooke, but was caught by both women and Hail was able to eliminate both women! Chase U entered the ring for a raucous celebration! They stormed the ring and I believe that was the Cavender twins holding up Hail. Joseph went over the card for next week once more as Chase U continued to celebrate.
WINNER: Thea Hail at 13:05 to become the #1 contender for the Women's NXT Championship
-They showed Breakker leaving as he was asked why he attacked Dragunov. He said because he's not going to let Dragunov "spout that garbage" that he's the most intense wrestler. He said he was going to call out the very top, then called out Seth Rollins and how he was the first-ever Men's NXT Champion, then Breakker called himself "the most dominant" champion (sigh, no), and made it for next week for the title.
(Hazelwood's Take: I said last week and on Wrestling Night in American with Greg Parks that I didn't think Hail was ready for a title match, but they've obviously seen a lot of improvement for Hail to get this shot. It'll be a good barometer for both Stratton and Hail, the former in how she can carry a title match now as the champion and the latter in just how much she's developed. It's a feel-good moment for sure, especially with her connection with the crowd and these videos recently of her confronting her fears in the forms of Dempsey and Drew Gulak. Stratton should get the win, but don't be surprised if Hail gets a lot of hope spots and they have an under-the-radar great match.)
FINAL THOUGHTS: A much better NXT than last week's, though last week's was a reset show. They found believable ways to extend stories that have been going a while – like Schism vs. Diamond Mine – but also used the battle royal to establish some new rivalries in the women's division. Perez looks set to be Davenport's first feud, now aided by Paxley. Legend and Jackson seem like they have a tiff with Leon and Feroz. Jade and Brooke could have a feud as well. I LOVE Ali sneakAli planting the seeds for Bate and Lee to beat each other up before he makes the challenge; he's just so loveable and that smile is worth a million bucks that you just believe he's saying these things in earnest and not with any motive behind them (at least if I'm kayfabe Lee and Bate). I guess the big draw is Rollins against Breakker next week, presuming Rollins accepts the challenge, in what is already shaping up to be a good show. NXT is doing well in building toward TGAB.
Remember, no live show, but still send in your thoughts to pwtorchnxt@gmail.com for me to answer!