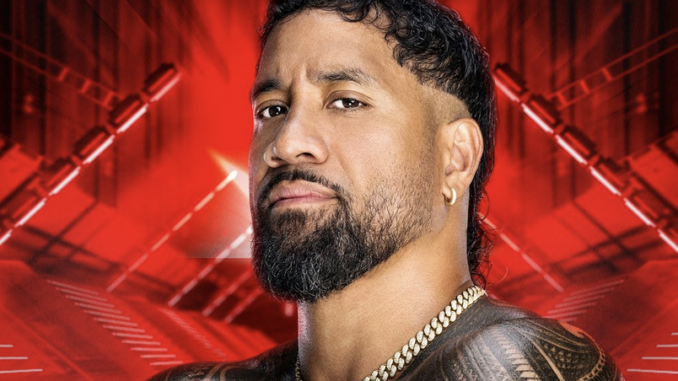 ---
SPOTLIGHTED PODCAST ALERT (YOUR ARTICLE BEGINS A FEW INCHES DOWN)...
---
Jey Uso Returns – HIT: WWE did a nice job with Jey Uso coming to Raw after quitting WWE a few weeks ago. Uso played his role well in the opening segment. It made perfect sense to have Sami Zayn come out to confront him at that point. Their interaction was strong. I like that there is a group of babyfaces on the Raw roster who aren't going to accept his presence. I appreciated the reactions from Drew McIntyre and Matt Riddle. There was also the idea raised by Adam Pearce that someone from Raw would ultimately be shifted to Smackdown in a "trade" for Uso. So who will that be? And what will the ramifications of that move be? We also got the conversation as Dominik Mysterio talked to Jey about possibly joining Judgment Day. Obviously that won't happen, but it is an interesting development.
Viking Raiders vs. Riddle & McIntyre – HIT: I have not been a fan of this storyline so far, but I have more hope for it after this match, and what we saw afterwards with Kofi Kingston getting involved. The match itself was a good hard hitting match. It was fun to watch which isn't surprising given the talent of the teams involved. Plus, it definitely seemed like the start of a much needed heel turn for McIntyre. He wasn't able to forgive Kofi for the same mistake that he made last week, which Kofi forgave him for. We'll see where this goes.
Build to the Main Event – HIT: WWE did a great job throughout the show of making the main event Intercontinental Championship match feel like a huge deal. They really played up the idea that Gunther was going to pass Honkey Tonk Man as the longest reigning IC Champ in WWE history if we was able to defend successfully against Chad Gable. Throughout Raw, they listed some of the all time great IC Champs. The announcers sold it well. We also got pre-taped promos from both Gunther and Gable about the match. It was all well done.
Rollins/Nakamura/Ricochet – MISS: WWE needed to do something to explain why Shinsuke Nakamura is still in the World Title picture after losing to Seth Rollins at Payback. The scene earlier on with Ricochet, Pearce and Rollins was odd. Ricochet wants opportunities despite how SummerSlam went which is fine, but where has he been since then? It's been a month. Why wasn't he knocking on Pearce's door three weeks ago? The idea that Nakamura wouldn't want a Title match on Raw right away didn't make sense given Rollins' damaged back. That was the whole point of the build to their Payback match. Corey Graves said something about Nakamura wanting more time to do more damage to Rollins' back before getting another Title shot, but that was a weak excuse. Nakamura vs. Ricochet was a good match until the lame ending. I know they want to paint Nakamura as a killer, but give him a win over Ricochet first. The idea of protecting Ricochet in this situation doesn't make sense to me. The fight afterwards worked well, and I liked how Damian Priest was watching, considering cashing in the Money in the Bank briefcase.
Judgment Day/McDonagh – HIT: The ongoing saga of JD McDonagh trying to join the Judgment Day continues to be a good story. This was a nice way to follow up on McDonagh helping Damian Priest & Finn Balor become the new Tag Team Champions at the PLE. I like how Priest was annoyed by McDonagh's interruption. The gift of the personalized Señor Money in the Bank briefcase was awesome. The interruption by Zayn worked well to set up his match against McDonagh for later in the show. That match was good as expected with the interference from Dirty Dom. The back and forth with Dominik saving McDonagh who paused before saving Dominik was an interesting point in the story. This took up multiple segments throughout the show, but it was all well done.
Stark vs. Baszler – MISS: The crowd was silent for this match, as WWE hasn't done a good job of positioning either Shayna Baszler or Zoey Stark as a babyface or heel since they broke up with their partners Ronda Rousey and Trish Stratus. They sort of seem like faces, but not really. Fans weren't given a reason to cheer or boo for either. The match was perfectly fine, although the sleeper hold is by far my least favorite finisher in wrestling (seriously, it so boring). I am intrigued by the possibility of these two forming a team after the show of respect from Baszler to Stark afterwards. But, they could do a better job of getting there than a stone cold 9 minute match.
MizTV – MISS: The Miz vs. LA Knight wasn't a good match at Payback. I don't need to see a rematch. Both of these guys need a much better opponent to help elevate them to good matches. They aren't going to elevate each other. So, the idea of extending their feud doesn't get me excited. And, this segment was lame with the "interview" with the invisible John Cena. Get it? You can't see him? Ha ha! This was an overly long waste of time.
Gunther vs. Gable – HIT: While the commercial breaks were oddly timed with two commercials very early in this match, the match was so good, it has to be a Hit. The final 7 or 8 minutes after the second commercial were very good. These two have great chemistry in the ring together in a David vs. Goliath way. I wouldn't have thought awhile back that Gable would be the final opponent for Gunther to break the record, but it worked. I do wish that WWE would do something to re-establish the ankle lock as a legit finisher. Has Chad Gable ever won a match with it? I don't think he's ever made someone tap out to it. I don't think anyone else has either in years. Just a few tap out wins for Gable would have made the final moments of the match that much more dramatic, because you might actually buy into the idea that Gunther would tap out. But, there was no way that was going to happen. So, while I did enjoy this match and while it had a ton of very good wrestling action, it could have been better.
Jon Mezzera is PWTorch.com's WWE Raw Hits & Misses Specialist, providing his point of view for Raw each week. Email him at jmezz_torch@yahoo.com. Follow Jon on Twitter @JonMezzera.
---
RECOMMENDED NEXT: WWE RAW HITS & MISSES (8/28): Priest vs. Sami, Rollins-Nakamura hype, Gable vs. Kaiser, Becky vs. Stark, L.A. Knight-Miz, Funk and Wyatt tributes, more
OR CHECK THIS OUT AT PROWRESTLING.NET: Powell's WWE Raw Hit List: Gunther vs. Chad Gable for the Intercontinental Title, Jey Uso arrives, Drew McIntyre and Matt Riddle vs. The Viking Raiders in a tornado tag match