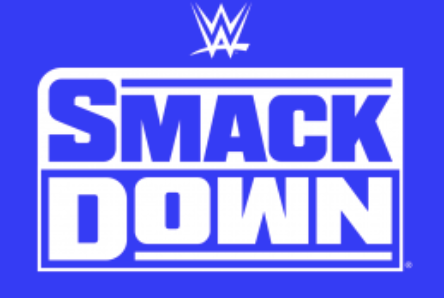 ---
SPOTLIGHTED PODCAST ALERT (YOUR ARTICLE BEGINS A FEW INCHES DOWN)...
---
KELLER'S WWE SMACKDOWN REPORT
SEPTEMBER 15, 2023
DENVER, COL. AT BALL ARENA
AIRED LIVE ON FOX
Commentators: Kevin Patrick, Corey Graves, Michael Cole
---
[HOUR ONE]
-Pat McAfee made his ring entrance. He talked about being in the Rockies to talk about a college football game. He said when he looked online, he saw Smackdown was nearby "in this gorgeous city" so there was "zero percent chance" he wasn't going to pay a visit. He said it was his honor to say, "Welcome to Friday Night Smackdown!" Austin Theory's music played and he came out onto the stage. Corey Graves noted Theory and McAfee were dressed alike in tank tops. Theory said, "Look what the cat dragged in." He said he is 26 years old and he's everywhere, whereas at age 26, McAfee was only on a mugshot. He told fans to shut their mouths, leading to more boos.
Theory said McAfee thinks he's special because he has a private jet and a desk he sits behind talking football all day. He said he's going to drop McAfee in a few minutes and send him back to his desk, unable to do anything, "just like Aaron Rogers." McAfee said he's not going to do anything to him, but he's pumped that's he trying to dress like him and be like him. Theory said he he wears a black tank top, he looks like a Greek god, whereas McAfee looks like he should be flipping burgers.
McAfee said he doesn't want to fight him. He said he is "currently enjoying the hell out of the local laws here." McAfee said the biggest problem with Theory is he's so disrespectful to the business and all the fans. Theory said he doesn't care about them. McAfee said it's the People's Show, not Theory's Show. McAfee asked if he knows what that means. Rock's music kicked in and out came The Rock.
Rock entered the ring to a loud "Rocky!" chant. He hugged McAfee and then circled Theory. A "Holy shit!" chant then broke out, which Fox muted. They waited it out. Theory then said, "Do you know who's ring you're in?" Rock interrupted him and said, "Shut your bitch ass up! You clearly don't know how all this works." He took off his jacket and threw it into the front row. He, too, was wearing a tank top. "Finally, The Rock has come back to Denver!" he said. Another loud "Rocky!" chant broke out.
Theory said, "Maybe I should try." He said finally the people get to see Rock and Austin in the ring again one last time, "only this time, it's not boring old 'Stone Cold,' but it's a real Austin, a real ass kicker." He said he's going have a career so great, he'll be the entire of Mt. Rushmore. Rock began to respond, but Theory cut him off and yelled, "It doesn't matter what The Rock says!"
Rock says it actually does matter. He said more importantly, it matters what the people say. He said Steve Austin is his boy, and if he was there, he'd ask for a "Hell yeah!" if he wants to see him kick Theory's ass. Rock asked if he's from A-Town. Theory said, "Damn right." Rock said he's clearly an A-hole. He said he'll show him because they are live. He said in three seconds, one half of the arena is going to chant "You are," and the other said "an asshole." The crowd did it, but was bleeped.
Rock complimented the fans. He said the sides of the arena would switch roles now. They muted the crowd again. (Awkwardly, they only showed the side opposite of the hard cam and it was pretty obvious they were avoiding showing the hard cam side.) Theory yelled that he is not an asshole. They ended up muting McAfee and Rock responding as the chant continued. Rock said the fans clearly know who Theory is. He said he has a theory of his own. Rock said in three seconds, he was going to whip his ass all over Denver. Theory punched him. Rock gave him a spinebuster in response, and then milked the moment and delivered a People's Elbow. Cole yelled, "Are you ready? It's been a long time!"
Rock encouraged McAfee to take his best shot at Theory. McAfee did his version of The People's Elbow. It seemed to land a little more solid than Rock's, but it wasn't as pretty. McAfee and Rock hugged. Cole touted what a star-studded night it's already been.
-Kevin Patrick hyped John Cena on The Grayson Waller Effect. Graves hyped Asuka vs. Bayley. Cole hyped L.A. Knight vs. The Miz. Patrick hyped A.J. Styles vs. Finn Balor.
-The Judgment Day began their ring entrance. [c]
(1) FINN BALOR (w/Dominik Mysterio, Damian Priest) vs. A.J. STYLES
Clips aired of the interactions with Jimmy Uso, Judgment Day, and Solo Sikoa last week. Cole and Graves said they still don't know what it all means yet. The bell rang 26 minutes into the hour. Cole noted that Luke Gallows is out with an injury, so Styles is short-handed compared to Balor. Cole said Judgment Day is making a big pitch for Jey Uso to join them because they sensed he was having trouble adjusting to life outside of The Bloodline. Graves said everyone wants someone to help watch their back. Cole said The Judgment Day sense a power void in WWE due to The Bloodline crumbling. Graves pushed back on that. They cut to a break at 2:00 with Balor reeling at ringside from a Styles flurry. [c]
At 6:00 Styles had Balor on his shoulders, but Balor raked Styles's eyes as Dom distracted the ref. Styles knocked Balor off balance on the top rope a minute later He set up a Styles Clash, but Balor blocked it. Styles instead gave Balor a shoulder-breaker. Styles slingshot himself onto Balor at ringside with a flying forearm. Dom charged at him, but Styles clotheslined him. Priest grabbed Styles's boot.
The ref ordered Priest and Dom to return to the back. They protested as fans cheered. Cole said finally Styles will have an even playing field.
Balor ducked a Phenomenal Forearm and then set up a Styles Clash. Jimmy Uso showed up on the ring apron. Styles knocked him to the floor. Balor rolled up Styles for the three count. Cole said Jimmy was obviously upset that he lost to Styles last week. Patrick wondered if he was looking to curry favor with Roman Reigns or join The Judgment Day.
WINNER: Balor in 9:00.
-Graves hyped John Cena on The Grayson Waller Effect again. Patrick hyped Miz vs. Knight again. [c]
-They cut to McAfee and Rock chatting backstage. They said Denver would've gone on for two hours chanting "asshole." They were muted again. John Cena then walked up to The Rock. They broke into smiles and hugged each other.
(Keller's Analysis: Were they mutually happy WWE isn't part of the Screen Actor's Guild?)
-Jimmy Uso called out for Balor, whom he saw down the hallway. Balor thanked him for the assist. Jimmy said it didn't have anything to do with him. He said they helped him last week, so now they're even after this week. Balor said that's cool. Balor said he must miss his brother. He said he spoke to Jey about joining The Judgment Day and he didn't say no. He suggested they both join. Jimmy said that'd take care of the Cena and Styles issue. Balor said he just wanted to throw it out there. He said there's no leaders in The Judgment Day, meaning there's no Roman. Jimmy listened. Heyman turned the corner and saw them talking and walked up to Jimmy as they cut to the ring.
-The LWO (Rey Mysterio, Zelina Vega, Santos Escobar, Joaquin Wilde, and Cruz Del Toro) stood in the ring. Rey said he was at a low point when the LWO reminded him of who he is and what family really represents. He said he's now the U.S. Champion and he has a family that is united and stronger than ever. Escobar said Rey stepped up to win the title when Theory took him out. He said he's happy he did and he's a legend.
Escobar said his career dream has been to face his idol, Rey, with a title on the line. He asked Rey if he'd give him a title match. Rey said after all they've been through, he's asking for a title opportunity. Escobar said he has all the respect for him. Rey switched from feigning being upset to saying of course he'll give him the shot. They hugged. Escobar said he got him there.
Bobby Lashley and The Street Profits walked out to Lashley's music. Fans chanted, "Bobby! Bobby!" He said there was an "awkward lovefest going on in the ring." He said it's going to be easier than he imagined to take over. Montez Ford and Angelo Dawkins spoke briefly. Wilde and Del Toro challenged them to a fight. [c]
(2) JOAQUIN WILDE & CRUZ DEL TORO (w/Santos Escobra) vs. THE STREET PROFITS (w/Bobby Lashley)
The match was joined in progress after the break 50 minutes into the hour. The Profits cut off the offense by Wilde and Del Toro and then finished Wilde with a tandem leaping cutter.
WINNERS: The Street Profits in about 3:00.
-Afterward, Rey and Escobar stopped a post-match attack by the Profits. Lashley hit Escobar from behind. Rey turned to Lashley and had heated words for him. As Rey lunged toward Lashley, who was taking off his jacket, Ford grabbed Rey's leg as Dawkins punched him.
(Keller's Analysis: So they've definitely decided to have Lashley & The Profits actually be heels despite some headwind with the crowd cheering them. It should be easy enough to get fans to boo the Profits as long as they match them against wrestlers fans like and they act cocky.) [c]
-Patrick talked about the Royal Rumble being announced for the Tampa Bay area next January.
-A sponsored video package aired on the Miz-Knight feud.
[HOUR TWO]
(3) THE MIZ vs. L.A. KNIGHT
Miz made his ring entrance first. Knight got big cheers coming out. The bell rang two minutes into the hour. Fans chanted "Tiny Balls!" at Miz. Miz took control a minute in.
At 3:00 Knight flipped out of an atomic drop attempt and was intending to land on his feet, but he had a rough landing. Cole said he was lucky he didn't get hurt. Knight leaped off the second rope and gave Miz a bulldog and kick to the head for a two count. Miz came back with a faceplant out of the corner for a two count. They cut to a break at 4:00. [c]
Miz remained in control after the break. Knight fought back and dropped a charging Miz over the top rope. Knight then landed his Blunt Force Trauma for the win.
WINNER: Knight in 11:00.
-Knight stood in the ring afterward soaking up "L.A. Knight!" chants. He said, "Let me talk to ya'!" He said from the day he set foot in Smackdown, he told everybody he was coming for gold. He said he looks at the options and it doesn't matter if it's Rey, Gunther, Seth Rollins, or Roman Reigns. He got wide-eyed and said he's not no. 2 and it's his game.
-They cut backstage to Heyman and Solo Sikoa watching on a monitor. Solo said he wanted to handle "this L.A. Knight problem." Heyman said that order can only come from Reigns. He said Reigns hasn't given that order. He said Jimmy is picking fights with John Cena, and then Solo will have to fight that battle because Jimmy thinks he's in The Bloodline. He said they can only make moves like that when the Tribal Chief calls him and gives that order. "Then you handle that business." Solo said he already knows what he needs to do and he's going to finish it tonight. Heyman looked defeated. "But who gave that order?" Heyman began to melt down and then told his phone to call Roman Reigns. [c]
-They showed postcard shots of Denver.
-Adam Pearce chatted with Pretty Deadly. Elton Prince said he was a shell of who he once was and he can still hear the sounds of his bones breaking. Pearce said they'll be back in no time. He asked why he's in a wheel chair if he has a shoulder injury. Prince said some scars cannot be seen. Kit Wilson gave Prince a pep talk and said they'll be back and prove to be the best tag team in WWE.
-They went to Graves, Patrick, and Cole at ringside who reacted. Then they commented on a clip of Asuka challenging Iyo Sky for a title match.
-Backstage Bayley told Dakota Kai that she's had everything planned out and she isn't pleased Iyo impulsively agreed to defend against Asuka. Kai asked Bayley the more pressing question is if she's ready for Asuka.
-Asuka made her ring entrance. [c]
-A clip aired of The Rock, Austin Theory, and McAfee earlier.
-They showed Priest, Dom, and Balor chatting backstage as Graves asked what is up with Judgment Day with their offers to both Jey Uso and Jimmy Uso.
-Patrick hyped Sky vs. Asuka for the Women's Title next week.
(4) ASUKA vs. BAYLEY (w/Dakota Kai)
The bell rang 33 minutes into the hour. They cut to a break at 2:00 after Bayley shoved Asuka into the ringpost. [c]
At 8:00 Bayley threw Asuka around ringisde. Shotzi showed up right behind the ringside barricade and spooked Bayley. Asuka then rolled up Bayley in the ring for a three count.
WINNER: Asuka in 9:00.
-Afterward, Shotzi offered a fist bump to Asuka. Asuka smiled and made a weird face and finally returned the first bump. She took so long they nearly cut away to plugging Cena before it happened. [c]
-Graves announced Escobar & Mysterio vs. The Street Profits next week.
-The Grayson Waller Effect: Waller said he's had some big names on his talk show, including some who think they're the GOAT. He said that only fits one guest, tonight's guest. He said despite all he's accomplished in WWE and Hollywood, "his star is fading faster than his hairline." He said his rise back to the top begins thanks to his appearance on his talk show. He introduced Cena, who made his entrance to a loud ovation.
Cena sat next to Waller at the desk. Waller said it must be a big deal for Cena to be on his show, and he suggested he take off his hat. Cena didn't. Waller said he saw his hosting at Payback, and he thinks he needs to improve. He said he should sit back and let the stars shine, like he does. As Cena was about to talk, Waller said he couldn't help himself, though. Waller said he knows that Cena doesn't want to be "an in-ring competitor anymore."
He said there's no doubt he's the greatest of all time, but there's also no doubt he's not close to being the best. He said Theory beat him at WrestleMania just like he beat The Rock tonight. Cena threw off his hat and threw his t-shirt to the fans. Waller said this is a talk show, so it's his time to speak. As Cena was about to talk, Jimmy Uso's music played.
Jimmy swaggered to the ring, then eyed Cena. Cena stepped up to Jimmy and was about to talk, but Jimmy yanked the mic away from him. Jimmy said nobody wants Cena there. He said everybody came to see him. A loud "Cena!" chant broke out. He said he came out there to tell him to his face that he won't embarrass him again like he did two weeks ago. He told him to get out of his ring.
Solo and Heyman walked to the ring. Solo entered the ring and went into Cena's face. Jimmy laughed. Solo shot him a look and then turned and grabbed Jimmy. He teased a Samoan Spike on Jimmy, but then superkicked Cena instead. Jimmy smiled and offered Solo a handshake. Solo turned away and punched at Cena. Jimmy stomped away at Cena. Styles charged to the ring and went after Jimmy. Cena fought back against Solo and threw him out of the ring. Styles landed an enzuigiri on Jimmy. Cena then did You Can't See Me and dropped his Five Knuckle Shuffle. When he lifted him with an Attitude Adjustment, Solo yanked him away after Heyman yelled, "Save Jimmy!" Cole asked what that means for The Bloodline, and added that only Reigns has that answer.