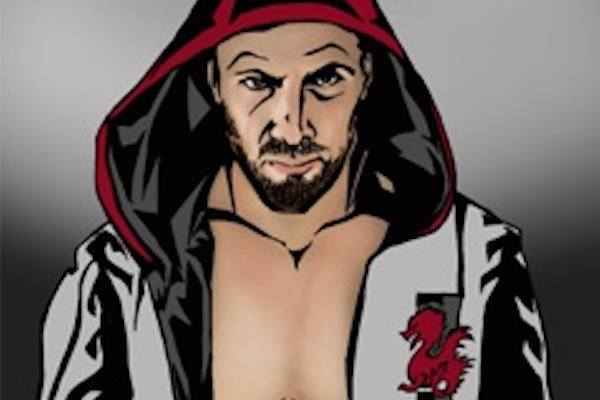 ---
SPOTLIGHTED PODCAST ALERT (YOUR ARTICLE BEGINS A FEW INCHES DOWN)...
---
The following report was originally published here at PWTorch.com ten years ago this week…
---
KELLER'S RAW REPORT
SEPTEMBER 16, 2013
CLEVELAND, OHIO
AIRED LIVE ON USA NETWORK
[Q1]
-They opened with first a clip of C.M. Punk beating Curtis Axel, but then getting pinned by Paul Heyman. Then they showed Daniel Bryan's WWE Title celebration.
-No Raw intro or announcer intro after that. Instead, Justin Roberts introduced Bryan as the "new WWE Champion!" The crowd cheered and of course chanted "Yes! Yes!" as he walked out wearing the WWE Title belt.
Bryan smiled wide when his music stopped and he heard a "Daniel Bryan!" chant break out.
(WK Reax: It is moments like this where people who don't "get" pro wrestling but see this scene have to be wondering if all of these fans "don't know it's fake." It really is such a unique form of entertainment with the crowd interaction and reaction.)
As Bryan shouted "Yes! Yes!" Triple H's music interrupted. Bryan looked confused and annoyed by his appearance. Michael Cole said the COO of WWE, Triple H, cannot be happy with what happened at Night of Champions. Jerry Lawler said maybe Triple H is coming to admit that Bryan deserves to be "the face of WWE."
Triple H said he wants to address the 800 pound gorilla in the room – the referee's fast count. He said it's what social media is talking about, it's what the fans in the crowd are talking about, and what the talent are talking about. He said his win is tainted. He called referee Scott Armstrong to the ring.
Triple H threw to several clips of Armstrong's normal cadence for a three count and the fast count at the end. They even did a split screen and ran them simultaneously. Triple H asked him to explain it. Armstrong said, "It was a fast count. I don't know." Triple H asked if that's all he had to say. Armstrong admitted he made a mistake. Triple H asked him to explain it. Bryan looked nonplussed during all of this. Triple H said there just be more to this, so tell him the truth. Armstrong leaned in and said something to Bryan. Triple H asked, "Did you just say, 'They got us, Daniel. They're on to us.'" Bryan was completely confused. Triple H ordered Armstrong to the back.
Triple H said he is ashamed of Bryan. He said he embarrassed himself by entering into a conspiracy with a WWE official. Triple H told Bryan as of this moment he is holding the WWE Title up. He said he won't return it to Orton, but as of this moment he is no longer WWE Champion. The crowd erupted in boos. Hunter said he is going to investigate it further, but as of now there is no WWE Champion. He asked him to do the right thing and hand over the WWE Championship belt. Bryan refused and denied the accusation. Triple H said, "I would have thought Shawn [Michaels] taught you better than this."
Triple H told him to hand over the title belt or he would take it from him. Bryan refused. He shouted at Triple H off-mic that he kneed Randy Orton in the face and knocked him out. Orton's music played and Orton walked out. Bryan held the belt in his arms in front of him and took some deep breaths, then yelled, "No!" Hunter tried to take it. Orton gave Bryan an RKO. Hunter then grabbed the belt and left with it. A loud chant of "Randy sucks!" broke out and filled the arena.
[Q2]
[c] -Backstage Triple H was updating Stephanie McMahon when Orton walked up to Hunter and yelled, "What the hell is going on? Give me my title." Stephanie stepped between them and growled at him, "Who do you think you're talking to? That's the COO of WWE. As far as we're concerned, you deserved to lose last night. What happened to the Randy Orton of old, with no remorse, the sick bastard who handcuffed my husband and gave me a DDT. Until you find that Randy Orton again, maybe we'll have to find a new face of WWE." She stormed away. Hunter leaned in and said, "That's the guy we're looking for." Orton nodded and soaked up the situation.
(WK Reax: That is as angry unhinged as Stephanie has ever come across on TV. She's better at that than crying, that's for sure.)
(1) DEAN AMBROSE vs. DOLPH ZIGGLER – Non-Title match
Just like last night at the PPV, the announcers used this match as a backdrop to talk about the WWE Title controversy. JBL said Hunter was doing what was best for business. Cole expressed the obvious suspicion that Bryan did not actually conspire with Armstrong. They cut to a break at 2:00 [c]
Lawler and JBL continued the debate. Lawler said Triple H and Armstrong were in cahoots, not Bryan and Armstrong.
[Q3]
Ziggler nailed a hard DDT mid-ring at 9:00 to reverse momentum. Both were slow to get up. Ziggler hit a running clothesline and then his ten elbowdrop series. Lawler said, "You're not going to like this, Dean." JBL called it a "heartstopper." Lawler chuckled. Ambrose attempted a comeback, but Ziggler turned it into a backslide. Ambrose knocked Ziggler off the top rope, then lifted him for his finisher, but Ziggler slipped free and gave Ambrose the Zig Zag for the win. Cole said that move worked for Ambrose last night, tonight Ziggler countered for the win. Ziggler celebrated with some fans in the front row.
WINNER: Ziggler in 12:00.
-Backstage Big Show looked down at Brad Maddox with a sense of impending doom and bitterness over what Hunter and Steph had in store for him. [c]
-Backstage Steph was chatting with Show as Maddox asked Hunter if he really wants Bryan to face Roman Reigns later. Hunter confirmed it. Maddox applauded his decision to hold up the title. Maddox told Steph that Dusty Rhodes was there. She said Big Show was suspended without pay on Smackdown. She said that must hurt because he is broke. She said the unemployment line is long. She ordered him to sit down in her office and stay out of trouble, and if she needs him, she will call. Show said, "Yes, Mrs. McMahon."
-They went to Cole, JBL, and Lawler at ringside. They reacted to the Big Show, then recapped the Heyman-Punk finish with Ryback's interference.
-The Fandango and Summer Rae ring entrance took place. [c]
[Q4]
-A clip aired of the "Dancing with the Superstars" competition on Smackdown last week with Fandango, Truth, Great Khali, and The Miz. When Cole said Miz was a disco inferno, JBL said, "Who would use a moniker like that?"
(2) FANDANGO (w/Summer Rae) vs. R-TRUTH
Fandango landed a top rope legdrop to win 3:00. As Fandango and Rae celebrated, Lawler said they are always in perpetual motion.
WINNER: Fandango in 3:00.
(WK Reax: With Cole, JBL, Lawler, and Justin Roberts all calling him "Fahn-dahn-go," why are there still people calling him "Fan-dang-go"? That's not his name. It's like calling Miz "Meez" or John Cena "John Sin-ah.")
-Backstage The Prime Time PLayers, Booker T, Ricardo Rodrigues, and Natalya were gathered around Dusty Rhodes chatting him up. [c]
-A commercial aired for "Triple H: The Kingdom Come" DVD coming out next week. There were a lot of funny looking awkward teenage pictures of him they showed.
-Clips aired of the Cody Rhodes firing two weeks ago and the Dustin Rhodes loss last week.
-Dusty Rhodes came out to his WWE theme music. He looked stressed out over the situation with his sons. He said he wasn't there as The American Dream tonight, he's there are Virgil Runnels. He said he wanted the McMahons to understand something. He said they never went down "that bad road" like he has. He said he raised two great young men, but he went through tough times trying to figure out how to pay the bills. He said he dug deep down to find a way because of his love for his sons.
[Q5]
Dusty continued to talk about what happened to his sons. He said last week Goldust "took a mighty swing." He said the greatest gift God can give anyone is their children. He said he called for a meeting to negotiate a chance for his son to get his job back. He asked Stephanie to "drag those long legs out here" and "get to it." Stephanie walked out and patronizingly applauded Dusty's speech.
She said, "That was beautiful. From one parent to another, Virgil, that was remarkable." She said her husband's business decision to fire Cody has been weighing on them a lot. She said she understands the wedding was this past week, and she regrets it cast a shadow over the family's celebration. She offered a gift card from "Bed, Bath, and Beyond." Dusty threw it away and wasn't impressed. Stephanie said, "Well, if that's how it's going to go."
(Quotebook – Stephanie McMahon: "You're the son of a plumber. I can relate to that because I am the daughter of a genius, the genius behind this sports entertainment phenomenon.")
Steph said there's a lot of pressure to succeed in her family. She said what would be right for business would be offering Cody his job back. Dusty said that's what he wanted. "You and I are done," Dusty said. He tried to leave the ring. She said they'd also like to give Dustin a job, but there is only one open spot. Steph said Dusty must choose. Dusty said he won't make that choice.
Dusty said he had a question. It was clearly not the point in the scripted promo to say that, so Stephanie insisted she talk. Dusty leaned in and told her not to interrupt him. The crowd popped. Steph said he can give the job to the perfect younger son who has always done everything absolutely right and just got married and has his whole life ahead of him, or he can give the job to the son he neglected all those years he was on the road. She said she knows Dusty blames himself for Dustin's transgressions. She said it's his chance to make it right and be a hero to one of them.
Dusty said he had a question for her. He asked if she lines up her daughters and ranks them every morning. Steph interrupted Dusty and said he's trying to make this all about him and his decision. She asked what about Cody, what about Goldust. She asked if he's going to leave them behind like he always has in the past. Dusty told Stephanie to "go straight to hell." He walked away. She said it's unfortunate he feels that way. The Shield music played.
JBL told Dusty to get out of the ring. The Shield surrounded the ring. Steph said it hardly seems fair, so she called Big Show to the ring to help even things out. Show's music played and he walked out. Steph said she has a new choice for Dusty – does he prefer to be dismembered by The Shield or knocked out by Big Show. Lawler said he thought she called Big Show out to even the odds. Since Dusty refused to answer, she ordered Show to knock Dusty out. Show looked dismayed and began to cry again. She then ordered The Shield to get Dusty.
Show stepped in between the Shield and Dusty. He had to be bleeped as he told the Shield to back down. Roman Reigns slid three chairs into the ring. Show then wound up, cried, leaned in and whispered to Dusty and hugged him, and then sobbed. Steph ordered Show to do it. Show apologized, then punched Dusty in the face. He hugged Dusty and helped him down to the mat gradually. The crowd booed. Lawler asked how someone could be so heartless. Medics came in and tended to Dusty show as knocked out cold.
(WK Reax: Stephanie is coming across as an awful human being here, which is the intent. The crowd is not siding with Show here, though, because as much as WWE made it seem like he has no choice, they see his choice week after week to be completely unacceptable and selfish.)
[Q6]
[c] -Show accompanied Dusty as he was being stretchered admits backstage chaos into an ambulance. Other wrestlers shouted encouragement to Dusty. Show rode in the ambulance with him. Zack Ryder and Booker T were among the wresters at the scene as the ambulance drove away.
(2) LAYLA & AKSANA & ALICIA FOX vs. BRIE BELLA & NAOMI & CAMERON
Natalya and A.J. Lee were at ringside on commentary. Natalya's headset mic wasn't working. Lawler offered his to her after about a minute. Natalya accused A.J. of screwing with her headset.
(Quotebook – A.J. Lee to Natalya: "You say crazy like it's a bad thing.")
-The announcers awkwardly talked with disgust about their boss Stephanie acting like an awful person to 68 year old Dusty and The Big Show.
[Q7]
(3) DAMIEN SANDOW vs. ROB VAN DAM
Lawler said Sandow is actually proud of the way he knocked his best friend Cody Rhodes off the ladder to win the Money in the Bank ladder match. Ricardo introduced RVD. During RVD's entrance, the announcers received the finish of the World Title match at the PPV. The announcers talked about the Daniel Bryan WWE Title situation. RVD won after a side kick and the Five-Star Frog Splash. In a rare error from the sound board operator, they played Sandow's music first. The crowd was hilariously paralyzed with confusion, but when the music switched to RVD's a few seconds later, all was right in the world and they could cheer.
WINNER: RVD in 3:00.
-Sandow, as he does after each of his frequent losses these days, held up his MITB briefcase and bragged that's still the guaranteed next World Champion. That's why his music was ready to play.
-Cole announced that Miz was granted against Orton in his hometown of Cleveland, and it is up next. [c]
-They showed scenes from the streets of Downtown Cleveland.
-They went backstage to Triple H who was deep in his own thoughts when Scott Armstrong walked up to him. Hunter told Armstrong that he asked to speak to him because he's in a jam. He said he had to hold the title up in a state of abeyance because of him. He said WWE officials have to be above reproach because without referee integrity. "If we don't have that, we have nothing," he said. Hunter offered him a generous severance package for being a loyal employee for 20 years. Hunter told a worried Armstrong that he will take good care of him. Lawler said Hunter is on a "power trip." Cole agreed and said the entire night seems to be a "power trip." Not sure if they used that phrase before tonight.
-Orton came out first. Then Miz got the best reaction he's gotten in forever from his hometown crowd. Miz hugged his mom na dad, at which point Orton jumped him at ringside and threw him into the ringside steps. Miz's parents looked on with great concern. Lawler said Orton's attack was clearly brought on by the pep talk Steph gave him earlier. With Miz knocked out, they cut to a break before the match began. [c…]
[Q8]
(4) RANDY ORTON vs. THE MIZ
Cole said Miz's shoulder is clearly injured, but he refused to see a doctor and insisted on wrestling the match. The bell rang and Miz jumped Orton furiously. Orton immediately took over, and managed to overwhelm Miz. Orton set up his second rope DDT at 2:00. Miz escaped and backdropped Orton over the top rope to the ring apron, then snapped his neck over the top rope. Miz threw Orton into the ring apron and ringside barrier. Orton, though, countered by throwing Miz face-first into the ringpost. They cut to Miz's parents throughout this.
WINNER: Double Countout in 2:00.
-Orton threw Miz over the announce table. Orton punched Miz right in front of Miz's parents. Miz fought back and clotheslined Orton over the ringside barrier. Orton, though, once again took over and dragged Miz close to his parents, punching him repeatedly in the head.
Lawler said Orton was disgusting. Miz's mom began to break down. Orton then gave Miz his DDT off the barricade. Cole called for somebody to stop Orton. Nobody did. Orton rolled Miz into the ring. Orton grabbed a chair at ringside, walked tauntingly past Miz's parents, and then entered the ring. He put Miz's head inside a chair. Cole said somebody has to do something about this. Orton delivered a running knee drop to the chair. Miz's mother covered her face in dismay and concern. [c]
-A clip aired of Ryback helping Paul Heyman beat C.M. Punk last night.
[Q9]
-Curts Axel wheeled Paul Heyman onto the stage in a wheelchair. Ryback stood beside him. Heyman had a wide smile.
(Quotebook – Paul Heyman: "My name is Paul Heyman and I am the best in the world.")
He told the fans to boo him, but he reminded them that envy is one of the ten deadly sins. He said everyone knows how many heathens there are in Cleveland. Heyman bragged that he pinned Punk. He said he can say it over and over and over and over and over again. He said every time he says it, it will be the truth. The crowd chanted "C.M. Punk." He said the record books will forever give testimony to the fact that the first time Heyman and Punk came face-to-face, the winner of the match was Heyman. He said more importantly, Punk will go down as the loser.
Heyman admitted there was no master plan or back-up plan. He said Punk delivered a beating to him that was so heinous that he is confined to a wheelchair. He said Punk gave him perhaps the most vicious beating in WWE history, and it's a miracle he's not a vegetable rotting away in a nursing home right now. He said he is there to speak to them because of one man. He said he owes his life to Ryback. When a "Goldberg" chant started, Heyman briefly paused and then talked over it, no-selling it, which is the right move. He called Ryback "a big, beautiful man."
Ryback said if there's one thing he can't stand, it's a bully. He accused Punk of being a bully. He said he doesn't like Punk and he's there to stop him. Ryback kneeled down and looked Paul in the eye and said as long as he's around, Punk will never put his hands on him. Heyman leaned over and kissed Ryback on the cheek. Ryback let out that huge mouth laugh he has, then smiled and told Heyman he's "too much." Cole called it one of the strangest nights he can ever remember.
-Another vignette aired hyping Los Matadores. [c]
-They replayed the kiss from a new angle in slow motion.
(4) THE USOS vs. TONS OF FUNK (Brodus Clay & Sweet T) vs. THE REAL AMERICANS (Jack Swagger & Antonio Cesaro)
This was triple threat rules where two wrestlers were in the ring at a time, but a wrestler in the ring can tag in anyone else from any team. The winning team gets a title shot down the line. Cole said Dusty Rhodes was transported to a local medical facility and they have been told he is conscious. Cesaro tagged himself in and blindsided Sweet T with a cradle pinball win. That eliminated Tons of Funk. They cut to a break as it came down to just two teams.
[Q10]
[c] They showed that only WWE App viewers got to see the Cesaro "Big Swing" with two dozen revolutions. The crowd began chanting JBL's name. Lawler said now it's time for the "obligatory announcer chant." JBL said it's not obligatory, it was for him. When a Lawler chant began seconds later, he said, "Now that's obligatory." Next came a "Randy Savage" chant. At 10:00 the Usos dove over the top rope and took down both Real Americans. The Usos eventually won after some four-way chaos and then a top rope splash on Swagger for the win.
WINNERS: The Usos in 11:00 to earn a future WWE Tag Team Title shot.
-They went to the announcers at ringside. Cole said Miz has a "damaged thorax." They are thankful Miz's neck is not broken. Lawler said Dusty's vital signs are okay, but they're keeping him overnight for further observation. Cole plugged the Bryan vs. Reigns main event.
-A video package aired on a WWE charity event at a Sterling Heights, Michigan school. Brodus Clay said he likes to read because it takes him to magic places. Hornswoggle was also at the event.
(WK Reax: Good to see they didn't show heels smiling with the kids at that event. As ridiculous as it'd have been to show a smiling nice Stephanie or Orton or Ryback at that event, WWE didn't know any better a year ago when they showed these clips featuring active heels being nice to kids.) [c]
[Q11]
-A Wyatt Family vignette aired. Bray said that they say patience is a virtue, but to him it's a lost art because people want everything and more and more of it, not realizing that beyond their precious walls there is another world full of animals. He said in his world when one of them is sick or hurt, they don't let them wallow in agony, but rather they put them down.
-They went to the announcers. Lawler said it is without a night the weirdest night of Raw ever. Cole said it's been disturbing. They commented on clips of the Steph-Show-Dusty angle earlier. Cole said Cody sent out a Tweet that said simply "Cowards."
-They went backstage where babyface wrestlers consoled a dejected Bryan who was walking with his shoulders slumped. He even got a hug from girlfriend Brie Bella, a rare "Total Divas" reference as it relates to Bryan and John Cena's prominent relationships in that series. [c]
(5) DANIEL BRYAN vs. ROMAN REIGNS (w/Dean Ambrose, Seth Rollins)
Lawler said this is a "punishment match" for Bryan. JBL disagreed, saying it's a wonderful opportunity for Bryan. Randy Orton came out just as the match was about to begin. Cole said Orton is in a foul mood because he believes he should have been handed the WWE Title. Lawler interjected the obvious question: What is he doing coming to the ring? The match began 41 minutes into the third hour.
Lawler outright asked JBL if he thinks Armstrong was in cahoots with someone. It was a trick question because Lawler said he, too, thinks he was in cahoots with someone. Cole said he doesn't believe Orton deserved to have the title handed back to him. Cole, who used to be all over Bryan's case, even said there's no reason to doubt Bryan because he's shown great integrity since he got to WWE.
(WK Reax: We've now had a full year of Cole going back to being a straight announcer and not goofing off and being the wise-ass heel he was before the Lawler heart attack. It has made WWE TV such a better viewing experience, and it's especially important for him to be the conscience of WWE in the midst of an angle where the people who own and operate WWE are being scripted to be these awful, horrible people.)
[Q12]
They showed a split screen of the pinfall finish last night. Lawler noted that Orton's shoulders were still down long after the fast three count finished. JBL said he's embarrassed by what Scott Armstrong did, but he liked him and will miss him.
At 8:00 Bryan climbed to the top rope. Orton stood at ringside as Bryan leaped and landed a missile dropkick. Bryan dove through the rope, but Reigns caught him and rammed him back-first into the ring apron, then tossed him into the ringside barrier. Orton sat back down and smiled. [c]
Cole again said this was a punishment match, but JBL lectured him back by saying this is a great opportunity for Bryan. When Reigns took over, JBL said Bryan knows what he did and guilt is overwhelming him. Lawler repeated that line incredulously. Bryan rallied at 16:00, but Reigns came back with a Samoan Drop. Orton stood up and looked frustrated with Bryan's kick out. Cole said everyone has learned Bryan won't go away, he keeps on fighting.
Bryan rallied again and scored some two counts. Orton began to pace at ringside. Bryan knocked Rollins out with a flying dropkick and the back of Rollins's head hit the announce table. Bryan dropkicked Ambrose off the ring apron, then turned back to Rollins, but Rollins recovered and nailed Bryan with a nasty clothesline. Bryan surprised Rollins with a Yes Lock out of nowhere, though, at 18:00. Orton charged in and the ref called for the DQ.
WINNER: Bryan via DQ in 18:00.
[Q13]
-Afterward Bryan attempted to put Orton in the Yes Lock, but The Shield jumped in. Orton and The Shield attacked Bryan. The crowd chanted "C.M. Punk." That's not gonna happen. He's in a different universe right now. Orton put Bryan's head in a chair like he did to Miz earlier in the night, and then he set up a running knee drop. The Usos and Kofi led a massive charge to the ring. "The rank and file has had enough!" exclaimed Cole. The babyface locker room including RVD, Ziggler, Truth, Justin Gabriel, Prime Time PLayers, and even Zack Ryder beat up The Shield. Bryan led the crowd in chants of "Yes! Yes!" and then he gave Rollins a running high knee. The "Yes!" chants continued as the wrestlers put Bryan on their shoulders. Cole said, "Finally!" They replayed the Shield beatdown and then went back to the ring where the celebration continued.