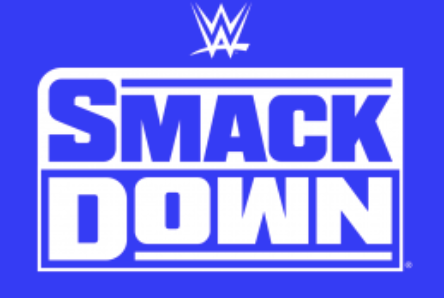 ---
SPOTLIGHTED PODCAST ALERT (YOUR ARTICLE BEGINS A FEW INCHES DOWN)...
---
WWE SMACKDOWN TV REPORT
SEPTEMBER 29, 2023
SACRAMENTO, CA AT GOLDEN 1 CENTER
AIRED ON FOX
REPORT BY ALEX McDONALD, PWTORCH CONTRIBUTOR
Announcers: Michael Cole, Kevin Patrick, Corey Graves
[HOUR ONE]
-The show opened with the Smackdown video intro. The camera then focused on the stage as pyro exploded. Afterward, the camera panned the crowd as Kevin Patrick introduced the show. They showed a graphic for a John Cena appearance. Corey Graves said he's out for justice tonight. They then showed a graphic for Charlotte Flair against Bayley. Michael Cole said it would be the first time they've wrestled in over three years. Finally, they showed images of Rey Mysterio and Santos Escobar as Patrick hyped their United States Championship match.
-Jimmy Uso's music played and he made his entrance with Solo Sikoa and Paul Heyman at his side. They entered the ring and Jimmy paced as Heyman and Sikoa stood in the center. Heyman started to introduce himself but the crowd booed. Heyman said his name isn't "booo". He then introduced himself and said he gets to make the proclamation live, instead of into his phone. Heyman said he acknowledges his Tribal Chief, and so does the every single person in the crowd. Heyman asked why we acknowledge Roman Reigns. He said it's because in his name, last week, John Cena was beat down at the hands of the Bloodline. Heyman said it was a beating Cena hasn't seen in at least a decade. Heyman threw to a video recap which aired on the big screen in the arena. The video highlighted A.J. Styles and Cena's interactions with the Bloodline last week and their subsequent beatdown on Cena when he was all alone.
-After the video, the Bloodline remained in the ring. Heyman said that Cena was having transportation issues and he isn't at the building yet. He then added that Styles isn't in the building either. Heyman said Styles is in the hospital. Jimmy held out his hand. Heyman hesitated and Jimmy took the mic from him. Jimmy said Heyman is too kind. He said that Cena isn't in the building because he's afraid of Jimmy Uso. Jimmy said Cena is smart and he'll stay far away from the Bloodline. Jimmy said that they'll take out Cena like they did to Styles. Karl Anderson hit the ring and tackled Jimmy. He knocked Jimmy and Sikoa to ringside. Anderson said it's personal and he wants them in the ring right now. Sikoa started toward the ring and Heyman stopped him. Jimmy turned to Sikoa and told him to handle it, or he will handle it for him. [c]
(McDonald's Analysis: I don't know how I feel about the over exuberant Jimmy character. It's clearly on purpose, but it will be interesting to find out why. I assume he's acting as the alpha for now, but will shrink when Reigns eventually comes back. Hopefully, Reigns calls Jimmy out on it and mentions everything that Jimmy has done recently. Without that, none of this really makes any sense. I like the attempt at making Jimmy more of a character on his own, but I don't know if I like what we've seen so far. Anderson getting involved here seems like a waste of time, but they have shows to fill, so it makes sense from that standpoint.)
(1) KARL ANDERSON vs. JIMMY USO (w/ Solo Sikoa & Paul Heyman)
The match between Anderson and Jimmy was already underway. Anderson stomped away at Jimmy in the corner. Anderson looked over to Sikoa on the outside. Anderson whipped Jimmy into the opposite corner and charged. Jimmy caught him with a kick but Anderson recovered and hit a big spinebuster. Anderson made the cover for a two count. Anderson stayed on the attack and punched away at Jimmy. Anderson lifted Jimmy to the top turnbuckle, Anderson followed Jimmy up. Sikoa distracted the ref and Jimmy raked the eyes and tossed Anderson off. Jimmy went after Anderson and mounted him to punch away. Jimmy landed a superkick and climbed to the top rope. The crowd booed. Jimmy came off and hit a splash. He made the cover for the win.
WINNER: Jimmy Uso in 2:00
-Anderson tried to attack Jimmy as he celebrated. Jimmy cut him off and Sikoa hit the ring. Sikoa took Anderson down with a Samoan Spike. Cole mentioned that Anderson should have followed his own advice and stayed away from the Bloodline. The Bloodline exited up the ramp and Michin ran out. Jimmy motioned for her to check on Anderson. Michin slapped Jimmy and took him down. Jimmy looked surprised and confused, then walked off.
(McDonald's Analysis: Nothing match, but it accomplished what it needed to. The exchange with Jimmy and Michin was interesting. It's a slight chink in the arm of Jimmy and hurts some of the bravado he's had recently. It will be interesting to see how he reacts to the situation.)
-Santos Escobar was in the back with the interviewer. He said he's very focused, but he has butterflies in his stomach. He said the match is about heart, and this match with Mysterio is his dream. Escobar said he has a chance to make his dream come true tonight and Mysterio is in for the fight of his life. Escobar said may the best man win.
-They showed the crew preparing the ring for the Grayson Waller Effect. Patrick then hyped the segment with Bobby Lashley as a graphic was shown. [c]
-Patrick hyped Cena's appearance for later in the show as a graphic was shown.
-Jimmy was walking in the back with Sikoa and Heyman. Jimmy yelled at a production person and shoved him down. Heyman lifted his phone and told it to call Roman Reigns.
-They showed the intro for the Grayson Waller Effect. The announcer did Grayson Waller's ridiculous introduction and Waller was in the ring as his music played. Waller said it's been a wild night already. He said Cena may be the greatest of all time, but he isn't the greatest at being on time. Waller said he's here to save the show. He said his guests keep getting bigger and his guest tonight is someone who's done it all in WWE. He said he's been great as a performer, but he's struggling as a talent scout. Waller said it's okay because tonight, Lashley gets the Grayson Waller rub. Waller introduced Bobby Lashley who made his entrance. Waller did push ups as Lashley made his way to the ring.
-They showed a recap of the Street Profits' loss to Mysterio and Escobar last week on Smackdown. They then showed Lashley yelling at the Profits in the back after the match.
-Lashley and Waller sat at the desk in the ring. Waller said he appreciated having Lashley on the show. He said the Profits had a devastating loss last week on Smackdown. Lashley said he made a mistake. He said he thought the Profits had enough pride to do whatever it took to make it, but he made a mistake. Lashley said he's back to the drawing board. Waller pitched himself and Austin Theory. Lashley was not impressed and passed. Waller said Theory has changed a lot and Lashley would like him if he got to know him.
-The Street Profits made their entrance but walked to the ring without any pomp and circumstance. They entered the ring. Lashley stood up to greet them. They stood across from each other. Angelo Dawkins lifted the mic and Lashley cut him off. Lashley said if they want something from him, they need to prove it. Lashley left the ring and the Profits ran after him. He reiterated that they needed to prove it.
-Waller said he needed to get the crowd back into it and introduced Austin Theory. Theory and Lashley stared each other down before Theory made his entrance. Theory walked past the Profits and posed on the steps.
(McDonald's Analysis: Another good showing from Waller. I was hoping he would squeeze a little more out of Lashley, but Lashley's character doesn't really lend itself to that. I liked that the Profits came out without the dancing and were more serious. I don't like that they seemed perplexed by what Lashley wanted. I was hoping they would jump Waller immediately, but maybe that's coming during or after the upcoming match. That, or WWE doesn't want to confuse the crowd by having them beat up heels. I'm interested in the idea of the Profits proving themselves to Lashley and becoming more heelish along the way. That's much better than them just being heels out of nowhere. The journey will be fun to watch as they're desperate for some guidance and new life for their careers.)
-They showed a graphic for Theory against Cameron Grimes. Patrick hyped the match for after the break. [c]
-Dragon Lee was shown in the crowd. Theory yelled at him from the ring.
(2) CAMERON GRIMES vs. AUSTIN THEORY (w/ Grayson Waller)
Grimes went right after Theory. Grimes took down Theory with a pair of forearms. Grimes hit a series of kicks and covered Theory for a pair of quick one counts. Theory kicked at Grimes and got to his feet. Theory took down Grimes and punched away at him. Theory charged Grimes in the corner and Grimes landed a kick. Grimes went to the top rope and came off with a crossbody for a near fall. Waller cheered Theory on from ringside. Grimes landed a big German suplex and made the cover for a two count. Grimes dumped Theory to the outside then went to the apron and landed a running kick on Theory. Grimes went after Theory but Waller distracted Grimes. Theory tossed Grimes into the ring post then threw him back into the ring. Theory hit a rolling dropkick followed by A-Town Down for the win.
WINNER: Austin Theory in 3:00
-Theory exited the ring and walked over to Dragon Lee. Lee went for a punch but a ref broke them up. Waller and Theory walked up the ramp and Theory acted agitated by Lee.
(McDonald's Analysis: I love the idea of bringing Lee to Smackdown. Theory would be a great opponent for him. Cool stuff. And this is where we are with Grimes now. Kind of shocked he wasn't on the list of cuts a couple of weeks ago.)
-Kayla Braxton was in the back. She welcomed Rey Mysterio. Mysterio said the L.W.O. is family. He said he knows how hard Escobar worked to get here. Mysterio said he has nothing but love and respect for Escobar, but he should be careful what he wishes for. He said he's going to give Escobar the fight of his life and may the best man win.
-Rey Mysterio made his entrance. They hyped the match for after the break. [c]
-Jimmy was in the back beating down Ashante the Adonis. B-Fabb yelled at Jimmy to stop. Officials appeared and pulled Jimmy off. Jimmy yelled at Sikoa to get Adonis. Sikoa slammed Adonis through a table. Jimmy congratulated Adonis and told him that Adonis won't be Cena's partner.
-Santos Escobar made his entrance. Graves mentioned that Zelina Vega made her entrance separately.
-Formal ring introductions took place.
(3) REY MYSTERIO (c) vs. SANTOS ESCOBAR – United States Championship Match
The bell rang fifty-two minutes into the hour. Escobar grabbed a waistlock. He lifted Mysterio but Mysterio held on. Escobar transitioned and went for the arms but Mysterio reversed into a leg scissors. Escobar rolled Mysterio into a cover and got a one count. They rolled through again ended up back on their feet. Mysterio charged Escobar and Escobar pulled Mysterio down. Escobar went to the arm but Mysterio fought back. Escobar sent Mysterio to the apron. Mysterio went for a headscissors but Escobar blocked and landed a kick that sent Mysterio to the floor. Escobar came over the top and took Mysterio down with a splash. [c]
Escobar had Mysterio in an abdominal stretch as they came back from break. Mysterio got free but Escobar stayed on the arm and took Mysterio down. Mysterio got free but Escobar took him down with a shoulder block. Escobar followed up with a great dropkick and covered Mysterio for a two count. Mysterio recovered and hit a hurricanrana that took Escobar down and to the outside. Mysterio hit a springboard splash that took out Escobar at ringside.
[HOUR TWO]
Mysterio tossed Escobar back into the ring and climbed to the top rope. Mysterio came off with a senton then ran the ropes. Mysterio hit a crossbody and both men were down in the ring. They showed footage of Jimmy and Sikoa taking out production assistants in the back. In the ring, Mysterio and Esocbar got to their feet. Mysterio landed a big kick on Escobar. Mysterio set up Escobar for the 619. He charged but Escobar caught him coming in with a superkick that knocked Mysterio to the outside. Escobar ran the ropes and took out Mysterio with a dive through the ropes. Escobar climbed on top of the barricade and came off with a moonsault onto Mysterio. Escobar threw Mysterio back into the ring. Mysterio went to the corner and Escobar measured him from the opposite side. Escobar charged and delivered double knees to Mysterio. Escobar backed off and set up again. Escobar charged and hit the double knees again. Escobar lifted Mysterio to the top rope. Mysterio fought back with headbutts and knocked Escobar to the mat. Escobar landed a big kick and he followed Mysterio up. Escobar hit a frankensteiner. Escobar went to the apron and came over the top rope with a slingshot splash. Escobar made the cover for a two count. [c]
Escobar landed a big chop then whipped Mysterio off the ropes and landed a kick to the gut. Escobar set up a Gory Special and Mysterio yelled in pain. Mysterio took Escobar down with an arm drag and went to the corner. Escobar charged and Mysterio sent him to the apron. Escobar landed a kick and climbed to the top rope. He came off but Mysterio moved. Mysterio went for a springboard but Escobar moved and Mysterio fell to the mat. Both men got to their feet and Mysterio charged. Escobar countered with a backbreaker. Escobar lifted Mysterio and executed a reverse torture rack into a backbreaker. Escobar made the cover for a two count. Both men got back to their feet. Escobar chopped Mysterio and sent him off the ropes. Mysterio landed a kick and went for a hurricanrana. Escobar blocked but Mysterio turned it into a sunset flip for a near fall. Escobar sent Mysterio to the apron and Mysterio climbed to the top rope. Mysterio pulled Escobar up with him. Escobar snatched Mysterio and pulled him to his shoulders. Mysterio fought Escobar off with elbows and got behind him. Mysterio hit a headscissors off the top and then set up a 619. Mysterio went for it but Escobar caught him. Mysterio reversed and hit the 619 this time. Mysterio climbed to the top rope and came off with a frog splash but Escobar moved. Escobar made the cover and Mysterio reversed into a cover of his own for a two count. Escobar went for the Phantom Driver but Mysterio countered into a roll up for the win.
WINNER: Rey Mysterio in 21:00 to retain the United States Championship
-Mysterio celebrated with the title as Escobar looked on. Escobar looked dejected and Mysterio helped him up. The Street Profits hit the ring and took both men down. They removed their jackets and hit a double team move on Escobar. Lashley's music played as the Profits stood tall in the ring. Lashley appeared on the stage and made his way toward the ring. Lashley clapped for the Profits. Joaquin Wilde ran down the ramp and tried to hit Lashley but Lashley took him down. Cruz Del Toro hit the ring and the Profits took him out. Dragon Lee tried to hop the barricade but security held him back. Lashley tossed Wilde into the ring and the Profits hit a double team move. Lashley held his arms out and the Profits came over for a pair of hugs. Lashley and the Profits posed on the stage as Lashley smiled wide.
(McDonald's Analysis: Really good match, but it felt like they could have done more. I liked everything Escobar did here and he was awesome with how well he had Mysterio scouted. Mysterio won out of seemingly nowhere, but it makes sense if they're going to play up the experience factor. I thought for a second there we were going to get a turn. We did get a beat down, but it wasn't the one I was expecting. I assume this is where we go with Mysterio and Escobar for now as they take on the Profits. Unfortunately, that means we probably won't see much with the U.S. title any time soon. Unless the plan is to have the Profits battle Escobar and the rest of the L.W.O. while Mysterio defends the title against Lashley. I don't think that's likely, but it could happen. Again, good match, but it felt like it was missing something. Maybe it was a heel.)
-Patrick said that Cena's plane has landed and he's on his way to the arena. Patrick hyped his appearance for later in the show. [c]
-They showed a recap of the previous segment with the Profits beating down Escobar and Mysterio. They then showed the appearance of Lashley and the rest of the L.W.O. before Lashley and the Profits took them out as well. The video ended with the Profits and Lashley celebrating.
-Escobar and Mysterio were in the back in the trainer's area. Kayla Braxton appeared. Escobar went on in Spanish, then Mysterio challenged the Profits to a match at Fastlane.
-The announce team was at ringside. They announced the signing of Jade Cargill as photos were shown from various media outlets. Cole said she already looks like a superhero. Graves threw to a video recap of last week's Women's Championship match between Asuka and Iyo Sky. The video highlighted the ending involving Bayley and Charlotte Flair.
(McDonald's Analysis: Wow. That's a big deal to announce Cargill on Smackdown in this way. They put her over big time and obviously have big plans for her. Cool stuff.)
-After the video, Charlotte Flair made her entrance. They showed a graphic for Charlotte against Bayley. Patrick hyped the match for after the break.
-A car arrived in the parking lot and out stepped John Cena with a contract in hand. He stormed toward the arena as they cut to break. [c]
-They showed another montage of Pretty Deadly as Kit Wilson tried to help Elton Prince recover. They practiced poking the eyes of a dummy and Prince finally got out of the wheelchair as Wilson cheered him on.
-The Brawling Brutes were shown watching the video in the back. Ridge Holland said he wished he had broken his leg. Graves told the audience to tweet their support using #EltonStrong.
-Bayley made her entrance with Dakota Kai and Iyo Sky.
-Charlotte took a mic and asked Bayley what happened to her. She said that Bayley is one of the Four Horsewomen and now Bayley is happy being on the sideline while Sky is champion. Charlotte said that Bayley is a stepping stone and she is the measuring stick. Charlotte said she's going to challenge Sky for the title after she wins the match tonight.
(4) CHARLOTTE FLAIR vs. BAYLEY (w/ Dakota Kai & Iyo Sky)
The bell rang and Bayley went after Charlotte. Bayley took Charlotte down then beat on her in the corner. Charlotte reversed and chopped Bayley. Bayley reversed a whip into the corner and Charlotte hit the middle turnbuckle and went to the apron. Bayley knocked Charlotte off the apron. Bayley went to the apron and came off with an elbow drop to Charlotte's back. [c]
Charlotte came off the top rope with a crossbody. Charlotte celebrated. Bayley got to her feet and Charlotte took her down after a series of chops. Charlotte hit a fallaway slam and kipped up. Charlotte flipped into a clothesline and made the cover for a two count. Bayley went to the apron and Charlotte tried to grab her but Bayley hung Charlotte up on the top rope. Charlotte recovered and took Bayley down then attacked her leg. Charlotte landed a big boot and made the cover for a two count. Charlotte looked frustrated as Bayley sold the shot to the face. Charlotte climbed to the top rope but Bayley pulled her down. Bayley hung Charlotte up in the ropes and then landed double knees to the gut of Charlotte. Bayley landed a sunset flip into the turnbuckles and covered Charlotte for a near fall. Bayley yelled at the crowd and told them not to cheer her. Bayley landed shots on Charlotte then mocked her before landing a series of chops. Bayley ran the ropes and Charlotte caught her with a spear. Charlotte made the cover for the win.
WINNER: Charlotte Flair in 8:00
-Bayley rolled to the outside and Kai and Sky checked on her. Kai got Bayley a mic. Bayley asked if Charlotte thought she could just cut the line and get a title match. Bayley said they're going to end Charlotte tonight. Damage Ctrl jumped on the apron and surrounded Charlotte. Asuka's music played and she came out and interrupted. Asuka grabbed a mic and spoke Japanese. She slammed the mic down. Bayley asked if Asuka wanted a triple threat at Fastlane with Sky and Charlotte. Bayley accepted on behalf of Sky. Sky looked upset with the decision as Kai tried to console her.
(McDonald's Analysis: I really hate how they use Bayley now. Charlotte was kind of right with her speech before the match. I was hoping Bayley would win and that whole thing would mean something. She didn't and it didn't. It was another vehicle to get Charlotte into a title match she doesn't need to be in. And here we are again. Another triple threat match for the Women's title where there's no clear babyface or someone you actually want to root for. Can we hurry up with Jade Cargill? This Women's Division desperately needs a breath of fresh air and Sky against Asuka and Charlotte isn't really what I had in mind. It's so thin that they're just recycling things left and right and this feels like a complete re-run, even with a different third competitor. If I didn't know better, I would guess Bianca Belair was going to show up and cash in Money in the Bank on the winner.)
-Cena walked toward the arena in the back. Patrick hyped his appearance for after the break. [c]
-They announced the Judgment Day for an appearance on Smackdown next week. They then announced Dragon Lee against Austin Theory as Graves hyped the match.
-John Cena made his entrance to a huge ovation. He was carrying the contract. They showed a graphic for Cena against Sikoa and Jimmy at Fastlane. Cole hyped the match for a week from tomorrow.
-Cena addressed the crowd as they cheered him on. He said that last week, he said he wanted to compete. He said the Bloodline didn't take kindly to that and they left him knocked out. Cena lifted the contract and said they left him with this. He said it was what he asked for. It's a signed contract for a match with the Bloodline at Fastlane. Cena said there's a problem with it because he doesn't have a partner. He said tonight is important because he has a choice. Cena said he could rip up the contract and act like nothing ever happened, or he can stand in fight. He asked the crowd what choice they thought he was going to make. The crowd cheered. Cena said they were right. He said if he can't find a partner by Fastlane, he'll fight the Bloodline by himself.
-Jimmy Uso's music played and he came out with Sikoa and Heyman. Jimmy mentioned that Cena finally showed up. Jimmy asked if Cena saw what they did in the back. He said they sent a message to everyone not to team with Cena. Jimmy and Sikoa jumped on the apron. Jimmy said that Cena won't make it to Fastlane. Cena knocked Jimmy off the apron. Sikoa stared Cena down. Sikoa got in the ring and Cena took off his shirt and tossed it to the crowd. Sikoa charged Cena and Cena lifted Sikoa to his shoulders. Jimmy hit the ring and landed a superkick. Cena was down in the corner. Jimmy whipped Sikoa into Cena. They dropped to the outside and Jimmy cleared off the announce table. They put Cena on it and Jimmy climbed on top of the steps. Sikoa stopped Jimmy and said he wanted to do it. Sikoa climbed to the top rope but L.A. Knight's music played and he ran down to make the save. Knight went after Jimmy and took him down. Sikoa went after Knight but Knight fought back and took Sikoa down with a B.F.T. Knight landed a powerslam followed by an elbow drop on Jimmy. Cena entered the ring and tossed Sikoa to the outside. Knight tossed Jimmy. Cena and Knight stood tall in the ring. The crowd chanted for Knight. Knight picked up the contract and signed it. Cena put his hands on his head and looked surprised. Cena lifted the contract and the crowd cheered. Cole hyped the match for Fastlane. The Bloodline looked on from the ramp furious as Knight and Cena posed in the ring.
(McDonald's Analysis: Well, there had to be a save this week. I'm happy with Knight as the choice. It makes enough sense since he and Cena have crossed paths, but it also makes sense because Knight's character wants to make a name for himself. What better way to do that than to team with Cena and take out the Bloodline? I'm glad they announced the partner tonight instead of waiting until next week. It gives them another show to actually build the match before we get there next Saturday. I'm interested to see how this plays out. I would prefer Cena against Sikoa one on one, but this is fine as they continue to attempt to elevate Jimmy Uso. I have no idea what direction they go with this match and who wins and what happens afterward. Does this lead to a big win for Knight leading in to him challenging Reigns for the title in Saudi Arabia? Or do they bring Styles back for that match while Knight focuses on Jimmy and maybe then we get Cena against Sikoa? There's some interesting ways this could go and they have a lot of options.)