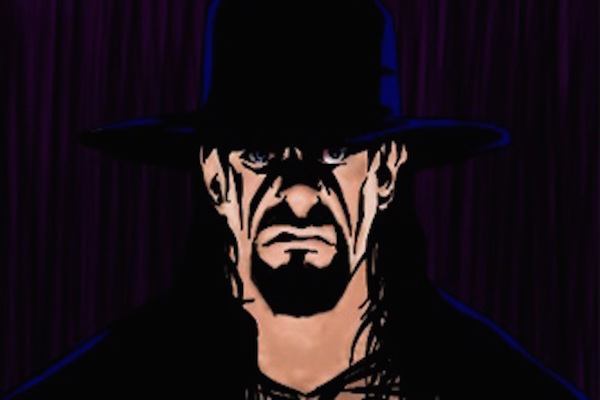 ---
SPOTLIGHTED PODCAST ALERT (YOUR ARTICLE BEGINS A FEW INCHES DOWN)...
---
Torch Today – Monday, October 26
AFTERNOON UPDATE
– Brock Lesnar and The Undertaker's bloodbath (by today's standards) in the Hell in a Cell main event has been a big topic of conversation internally in WWE. There were reports of Vince McMahon being upset when he saw both wrestlers bleed during the match. Former WWE executive Jim Ross tweeted that McMahon reportedly being upset about the blood is "certainly justified if VKM did not know about it."
It's a situation that seems to indicate either Lesnar and Taker were defiant in bleeding to enhance the drama of their blow-off cage match and willing to accept the consequences. Or, McMahon thought  something might happen, per the last part of Ross's tweet, but he did think they would bleed that much or make it look like they bladed. Again, by today's standards where blood is rare, Taker vs. Lesnar looked like a bloodbath, when it would have been standard fare in previous eras.
– Ross published a new blog at jrsbarbq.com reviewing Hell in a Cell. Ross also speculated on a possible traditional Survivor Series match involving Team Wyatts and Team Taker, which we discussed during the Hell in a Cell PPV post-game show at PWTorchLivcast.com.
– The day before the North American release of "WWE 2K16," 2K Sports announced a "Creation Studio" app for the video game. From 2K's press release: "Through the Creation Studio app, players can take photos of their faces and upload the images directly into WWE 2K16. Once the image is uploaded, players can seamlessly create personalized Superstars or Divas. Additionally, players can upload logos onto created Superstars, Divas, Arenas, Shows, and Championships."
– TMZ released video of Kane walking through LAX airport in Los Angeles discussing Ronda Rousey being a great fit in WWE. This was good ol' Glenn Jacobs, not Corporate Kane or Big Red Kane.
– Wrestling author Irv Muchnick published his latest take on Jimmy Snuka's murder case at ConcussionInc.net. Before the trial begins in November, the key issue the "involuntary manslaughter" charge against Snuka in the death of his 1983 girlfriend, Nancy Argentino.
– TNA star Jessie Godderz was interviewed by Scott Fishman for Channel Guide Magazine discussing his journey from a bit-player in the Bro-Mans to a singles wrestler TNA is building around.
– NWA World Hvt. champion Jax Dane has a big title defense in November. NWA Smoky Mountain announced Dane vs. NWA National Hvt. champion Arrick Andrews for their "Thanksgiving Thunder" show on November 21 in Kingsport, Tenn. Also scheduled are Ray Rowe, Kid Kash, and Chase Owens.
– NOAH is half-way through the Global League War tournament in Japan. Shelton Benjamin is currently tied atop the B Block standings. Also in the tournament are Chris Hero, Colt Cabana, Davey Boy Smith, Jr., Lance Archer, and top NOAH wrestlers, including A Block leader Naomichi Marufuji. (Latest Results & Standings via PuroresuSpirit.net ]
– "The Rock" Dwayne Johnson is close to starting production on "Ballers" Season 2. The HBO series is scheduled to air in 2016.
Finally week of prep before production begins on #BALLERS Season 2. We're chargin' hard, so send that… https://t.co/ctKghP1FbD

— Dwayne Johnson (@TheRock) October 26, 2015
MORNING UPDATE
– WWE has a chance to rebound from last week's dismal Raw TV rating with Monday's show. It's a post-PPV episode, which helps, plus the Monday Night Football match-up is average. Of course, there used to be automatic bumps – bringing back the Legends, post-PPV episodes, announcing a strong main event in advance, etc. – but nothing is for sure anymore after last week's TV rating for a show featuring several legends back on Raw.
– NXT wrestler Baron Corbin mixed it up with Slipknot singer Corey Taylor at the "Aftershock" music festival in California over the weekend. WWE set up an exchange where Corbin confronted Taylor, who was on the front row, and Taylor responded by punching Corbin in the face. This was during Corbin's match against Samoa Joe, who picked up the win. The scene from NXT's festival show was captured by rock music news outlet Blabbermouth.
– Terry Funk, Dory Funk, and Stan Hansen are planning to return to Japan in November. The trio have been announced for Genichiro Tenryu's retirement show on November 15 in Tokyo.
– Video has surfaced of Funk vs. Jerry Lawler from the "Final Stand" show at the Oman Arena in Jackson, Tenn. on Friday night. It's a surreal sight watching Lawler and Funk go at it in 2015.
– WWE NETWORK HIGHLIGHTS: WWE is replaying the HIAC PPV at 6:00 a.m., 9:00 a.m., 12:00 p.m., and 3:00 p.m. EST. The Raw pre-show is at 7:30 p.m., and the series premiere of "Breaking Ground" airs after Raw.