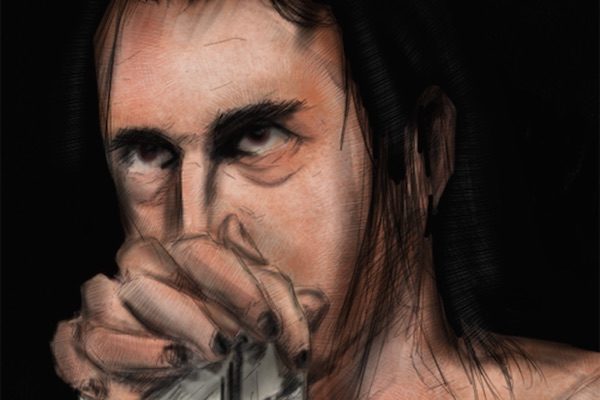 ---
SPOTLIGHTED PODCAST ALERT (YOUR ARTICLE BEGINS A FEW INCHES DOWN)...
---
TORCH TODAY – Friday, October 30
AFTERNOON UPDATE
– Be sure to cast your vote in our first Twitter Poll – who would you rather see face The Undertaker at WrestleMania – John Cena or Sting? We'll have the results in Saturday's update.
– LIVECAST ALERT: Bruce Mitchell & Travis Bryant of the East Coast Cast wrap up the wrestling week at 6:00 p.m. EST with your live calls and emails at PWTorchLivecast.com.
– Bubba Ray Dudley made some interesting comments about the current WWE booking philosophy that captures WWE moving away from the fundamentals of pro wrestling. Bully talked to Live Audio Wrestling about the Dudleys working with New Day, who are written to be "entertaining heels," if such a thing exists.
"I think when I go out there I go out there with a totally different mentality.  My mentality is a little bit more old school and I think my mentality doesn't exactly fit perfectly into what the WWE would want out of a 'villain' or 'good guy.'  What they want is entertainment and the New Day are entertaining and that's the very first thing you need to be in the WWE.  So if you're entertaining and the people hate you that's fine.  And if you're entertaining and the people love you that's fine – as long as you're entertaining," Ray said.
– New Japan Results for October 30 on the "Road to Power Struggle" via PuroresuSpirit.net.
– A new documentary is in the works on independent wrestler Q.T. Marshall, who has wrestled for Ring of Honor. The doc looks at Marshall trying to get a WWE gig, or be forced to leave wrestling.
MORNING UPDATE
–  The weekend after Hell in a Cell and the weekend before the European Tour, WWE has a limited schedule this weekend. The NXT brand is in Florida on Friday, then the main roster has just two shows Saturday and Sunday in Billings, Montana and Casper, Wyoming, respectively, headlined by Roman Reigns.
– Global Force Wrestling wraps its 2015 schedule Friday night in King's Lynn, England. Magnus headlines the show back in his hometown. Plus, Jeff Jarrett vs. Doug Williams, Mickie James in action, and more. (Report wanted to pwtorch@gmail.com)
– AXS TV presents the latest installment of New Japan's 2015 Tokyo Dome Show Friday night at 8:00 p.m. EST. This week's cut features Shinsuke Nakamura vs. Kota Ibushi for the IWGP IC Title.
– WWE NETWORK HIGHLIGHTS: This week's WWE Superstars is out early at 3:00 p.m. EST, then again at the regular 8:00 p.m. EST timeslot.
– WWE released an expanded 10-Q filing with more details on Third Quarter 2015 performance. We updated our business break downs, especially the Revenue & Profit report, with new details HERE.
– Jim Ross's latest blog is at jrsbarbq.com covering WrestleMania weekend shows in Dallas, Hell in a Cell, NXT, TNA Impact, Lucha Underground, ROH TV, and more topics.
– Tommy Dreamer talked to WrestleDelphia.com about what he's learned from promoting "House of Hardcore" shows, the surprise return of The Dudleys to WWE, and several other topics with reporter John Corrigan.
Regarding the business side, Dreamer said: "If I made a loss on any of the other ones, it would have been done right then. I'm not a publicly traded company (WWE) and my parents don't own an energy company (TNA). My father was a school teacher. I'm investing my life savings into these shows. For example, the Philly and Queens shows coming up will cost probably close to $40,000 altogether. We've been making progress so I'm very happy. After eight shows, we got a 13-episode deal with the Fight Network in Canada that was great, and we're hoping for another season. Let's see what 2016 brings."
– ComicBook.com published an "exclusive preview" of Marvel's new Drax comic series, with writing from C.M. Punk. The first issue is due out next Wednesday, November 4.
– Meredith Whitney, the wife of JBL, was recently named to Fortune's "40 Under 40 Hall of Fame." WWE covered the honor on their website.
– The Hartford Courant published an editorial from Linda McMahon about women in leadership roles. Linda referenced her WWE background in the editorial, writing: "I have long advocated for women in leadership, especially since stepping down as CEO of World Wrestling Entertainment in 2009."
– Biff Busick, who was included in WWE's list of 19 NXT signees, talked to WWE's website about his journey from the independents to WWE. Included was Busick sharing a story about Ronda Rousey making him famous when she slapped him during a PWG show.
Busick also addressed "not looking the part" of a WWE star: "I've always done my own thing and with wrestling, I always wanted to be different. I love all styles of wrestling, but at the same time, I think the style of the mat-based grappling, the striking, there's something rugged about it and different. People either love it or they hate it, but I love it and I appreciate it. That style always pulled my heartstrings. I love doing it."