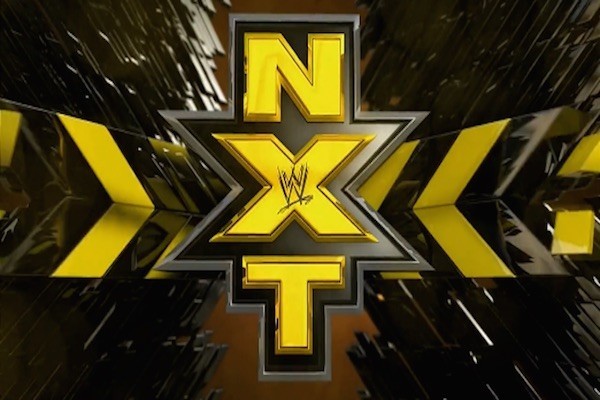 ---
SPOTLIGHTED PODCAST ALERT (YOUR ARTICLE BEGINS A FEW INCHES DOWN)...
---
WWE NXT Hits & Misses 10/28
NXT HITS
Emma vs Shazza: Nothing really special about this one but it gives me time to take note about how NXT has successfully repackaged Emma. This match was a perfect way to show this. The Emma that debuted on WWE main roster television can't put a patch anywhere on this updated version of her character. The evolution is complete at this point. Emma seems focused, more aggressive, and will be ready the next time she is called up to the main roster. Showing off this aggression and wrestling this style should help her towards putting on a very solid match with Asuaka, when the time is right. On a side note, I have to ask, does WWE now have first bidding rights on all female wrestlers that come from Australia? Seems like A LOT of the developmental female wrestlers come from down under these days.
Johnny Gargano & Tommaso Ciampa vs Jason Jordan & Chad Gable: This was a very good match; definitely the match of the show for this edition of NXT! A lot of great back and forth, a good presentation of Gargano & Ciampa, and the right team went over since we don't really know how long Gargano and Ciampa are sticking around for. I've been so impressed by Gable & Jordan since Takeover: Brooklyn and feel like WWE/NXT has gold on their hands with both of these guys as a team, and even individually. I feel like these guys are this generations WGTT (Shelton Benjamin & Charlie Haas). Here's hoping that WWE sees that they have with them.
Nia Jax squash match: Much like the first women's match, nothing special but very formulaic in helping to get Jax over as a monster. Her ring attire and her style can't help but make me compare her to Awesome Kong, but that's not a bad thing. WWE missed out on Kong's glory years. They may have the next incarnation of her their hands now though.
Dash & Dawson ambush Enzo & Cass: A short, yet brutal beat down that was very effective in helping get Dash and Dawson some big time heat. Don't look now, but NXT is having a renaissance of sorts in its tag division with some very credible teams popping up.
Spotlight videos on Finn Balor & Apollo Crews: If you only watch Raw & Smackdown, you probably have given up on strong video features helping build up a star. But in NXT, something as simple as the spotlight type videos that were done on Crews and Balor (both now and the lead up to the Fourth of July show in Japan) go such a long way. Before the back-to-back weeks of videos for Crews, there were some outcries that "we don't really know who Crews is yet" and he's started to get a push. Well, those cries have been squashed the past few weeks with the two videos that showed some of Crews's journey thus far. I felt like Part 1 was better, but it also touched on a lot more of his pre-WWE/NXT journey. I don't see Crews winning the title next week, but this can be used to build to bigger things for him. Let's not forget, Balor had a mini-feud with Kevin Owens for the NXT Title late last winter that didn't amount to a title change but was a sign of things to come. The could be using the same playbook for these two here.
Tyler Breeze vs Samoa Joe: A good back and forth match that surprised me a bit by the fact that it had such a decisive finish. I don't read NXT spoilers, so I almost have to wonder if this was Breeze's swan song since he has debuted on the main roster now. If this is it for him, then he had a great run in NXT and can be valuable on the main roster if he's used the right way. As for Joe, I'm guessing this was a short, hold over feud that will see him back in the NXT Title picture in time for when NXT tours the U.K.
NXT MISSES
Eva Marie in Paris: I tried real hard to give Eva Marie a second chance after hearing about her training with Brian Kendrick. I even remarked on a recent edition of "Moonlighting w/Greg Parks (VIP Audio)" that I was excited to see what she had learned and improved on. Also, I'm interested to see if she could even get to a level in the ring similar to that of Alexa Bliss, which would make her a major heel in NXT and eventually the main roster. Needless to say, I haven't been impressed since her re-debut months ago and I truly believe that it's time for WWE to cut bait unless they are keeping her for the "Total Divas" show.
Tony Donofrio is a Specialist for PWTorch covering a variety of topics and promotions. You can reach Tony at TonyDonofrio@icloud.com or follow him on Twitter @TonyDonofrio.