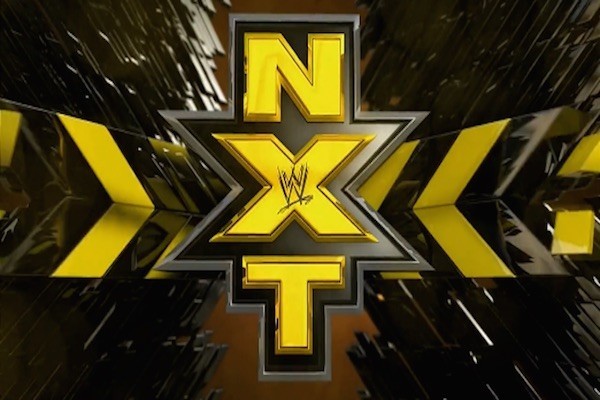 ---
SPOTLIGHTED PODCAST ALERT (YOUR ARTICLE BEGINS A FEW INCHES DOWN)...
---
Wednesday's NXT episode featured the big NXT Title match of Finn Balor vs. Apollo Crews, who won a battle royal in October to get the title shot. Plus, a major heel turn at the end of the show…
WWE NXT Results
November 4, 2015
Taped at Full Sail University
Report by Justin James, PWTorch contributor
[Q1] The big item on the schedule is Finn Balor's defense of his NXT Championship against Apollo Crews. Pre-credits video hypes the match.
Asuka with a great reception at FSU to heat the crowd up for the opening match. Greg Hamilton has the in-ring duties in lieu of Dasha Fuentes. Cameron is here to be the victim.
1 – ASUKA vs. CAMERON
Lock-up and the crowd predicts that Asuka will kill Cameron. Cameron backs Asuka into the corner, then Asuka catches a kick. She puts it down gently, so Cameron tries a cheap shot, but Asuka catches the arm and captures her in a submission hold. Cameron barely gets to the ropes.
Asuka mocks Cameron's mannerisms, then hits a jumping hip to the face, then another. Stiff kicks and punishment send Cameron into the corner. Asuka with a variety of submission holds. A series of big kicks drop Cameron, then a huge knee to the face. The Asuka Lock ends it.
WINNER: Asuka in 3:42. Another match to continue to show Asuka as an unstoppable force.
Replay of last week's attack on Enzo Amore and Colin Cassady by Dash and Dawson.
Tom Philips interviews Carmella. She says that Cassady has a sprained MCL and will be out for some time. Dash and Dawson interrupt. Carmella verbally thrashes them and leaves. Dawson cuts a confident promo saying that they are putting everyone on notice. Wilder brings out a wheelchair that says "Vaudevillain" (no "s" on it). Corey Graves tell us that Dash and Dawson are scheduled for a Tag Title match next week.
Jason Jordan and Chad Gable backstage. Jordan says he feels like they've earned respect, but they aren't the tag team champions yet. Gable settles him down, and says they need to focus and the rest will take care of itself. Gable says that they will be the "World's Greatest Tag Team," then Jordan says they promised not to say that. Jordan says they will wrestle the greatest tag team in NXT history… Gable says "we can't wrestle ourselves!" Jordan says The Ascension, then Gable talks to the camera and challenges The Ascension. But, only if they are ready, willing, and Gable.
[Q2] Bull Dempsey with new, more energetic music. A fan who looks an awful lot like Dempsey, wearing a Bull-Fit shirt, gets some love from Dempsey on his way out. We're told that Dempsey is on a "carb-only diet." He is facing Angelo Dawkins.
2 – BULL DEMPSEY vs. ANGELO DAWKINS (w/Sawyer Fulton)
Dempsey threatens a punch, so and Dawkins holds up. Dempsey with a more athletic moveset here. Uppercut drops Dempsey and Dawkins capitalizes. Dawkins keeps Dempsey grounded. Dempsey hulks up and no-sells offense. Dempsey with a flurry of offense. Dempsey slaps the belly and hits a running butt splash. Dempsey with a top rope seated senton for the win.
WINNER: Bull Dempsey in 2:54. Adequate match.
Post-match, Fulton is disgusted with Dawkins and stomps off.
Tom Philips has an interview with The Vaudevillains. English acknowledges that Dash and Dawson are vicious. English says that he's faced some of the best in NXT and WWE. Gotch says that Dash and Dawson are not gentlemen, but being gentlemen has worked out for The Vaudevillains. They will keep the titles and their honor.
Backstage shot of Apollo Crews mentally preparing for his match. He is shown eying Balor's belt hanging from the locker.
NXT Women's champion Bayley introduces her teammates, The Hype Bros. Wow, these guys actually work with Bayley. It seems like this six-person tag match is next week.
Eva Marie is finally back from Paris. Based on the boos, I guess the crowd didn't miss her. Someone in the audience dressed up just like her and says "I love you!" She's facing someone unnamed, but a quick search says it is Gionna Daddio.
3 – EVA MARIE vs. GIONNA DADDIO
Somehow there was no bell to start this match off. Daddio gets angry then shoves Marie down. The opponent is from North Jersey, based on her shirt reading "Jersey 201" (Northern N.J. area code). Suplex and cover gets Marie two. "Eva's rachet / no she's not" from the crowd. Offense from her Daddio looks crisp and sharp. Daddio is still unnamed, but she's outstanding. Big boot from Marie, then a running, sliding DDT of sorts gets Marie the win.
WINNER: Eva Marie in 2:37. Daddio really stood out with her in-ring skills. Marie seemed capable for the most part. She has her fans.
Backstage, Philips asks Dana Brooke and Emma about Asuka. They say they aren't scared. Emma says that Asuka has her upmost respect, but Emma doesn't like Asuka smiling at her. Brooke says she respects Asuka, too, but it was childish that Asuka pated her on the head. Brooke wants to face Asuka again, but Emma will face her first.
[Q3] Finn Balor is in a cramped hallway prepping for his title defense up next. No demon tonight.
It looks like there will indeed be a "Takeover: London" and appropriately enough, "Ace of Spades" will be the theme song.
Apollo Crews hits the ramp to a great reception. With the clock at 32 minutes in, this looks like it may be a very long, epic confrontation. Crews looks like he is full of barely contained adrenaline. Balor's music has a slightly new intro, which seems to happen with every title defense. He's out with his Blade Runner/Chippendales entrance. Rich Brennan reminds viewers of the beating that Balor took in the Dusty Rhodes Tag Team Classic at Takeover: Respect. Will that come into play?
Darkened arena with a spotlight in the ring as Hamilton does the intros. Super big-fight feel here. Crews is bouncing like a rabbit. He looks so nervous. Big cheers for Balor and Crews. Balor is sweating. "This is awesome" and the match hasn't even started yet. Handshake as the ref holds up the title. Bell at 37 seconds in.
3 – NXT champion FINN BALOR vs. APOLLO CREWS — NXT Title match
Quick roll-up from Crews puts Balor on notice that he wants that gold. The announcers comment on Crews's nervousness. They trade takedowns. Stare down heading to break.
[ Break ]
Crews has Balor in the standard post-break headlock. Balor fights to his feet. Crews cartwheels over a running Balor in an impressive display of agility. Corner splash from Crews, then Balor nails a dropkick on his second attempt for two. Delayed vertical suplex from Crews, and Balor kicks like mad, but Crews hits it and covers for one. Balor dodges a jumping elbow drop, then hits a stiff running kick. Crews fights out of a hold. Sunset flip, Balor rolls through, and he hits a basement dropkick to the face for two.
Balor grounds Crews again. Crews stands up and catches Balor in fireman's carry position, but Balor slides down. Crews hits a dropkick anyways. Great sequence. More rapid back-and-forth. Enziguri knocks Crews off the top rope to the ramp. A flip dive takes Crews down and Balor is bleeding from the nose going to break.
[ Break ]
[Q4] Stout chop to Crews in the corner, then two more in the other corners. Balor bounces out of the corner with a clothesline for two. Crews cacthes a cross-body and hits an overhead throw for two. The crowd is 50/50 on on this mach. Gorilla Press, but Balor slips out. Slingblade, but Balor is too weary to follow up quickly.
Balor goes to the corner to prep for the corner dropkick, but Crews levels him. Gorilla Press, moonsault, but Balor gets knees up. Hesitation dropkick sends Crews into the turnbuckle. Coup De Grace attempt, but Crews dodges. Big boot from Crews; Pele Kick to Crews. "Holy s—" from the crowd as the ref starts a double count.
Suddenly, Baron Corbin runs out and causes a DQ. He trashes Crews outside the ring.
WINNER: No contest at 11:40; Balor retained the NXT Title. That was a really fantastic match until the end. Crews and Balor looked great. This is, as far as I can recall, the first non-finish to an NXT title match since the FSU era started, so it is forgivable, but still disappointing. The crowd looked like they were ready to storm the ring and beat up Baron Corbin for interrupting the match.
Post-match, the crowd takes a massive dump on the interference. Balor tries to make the save, but Corbin takes him on, too. Samoa Joe runs from the back makes the save. Corbin slips away and walks up the ramp with a smile. Corbin is pretty smug. Joe looks furious. Balor makes it to his feet.
Suddenly, Joe plows Balor and just unleashes a crazy barrage of blows on him. Joe sells conflict for a moment, then just continues to wreck Balor. Joe: "I did this to you!" then delivers the Musclebuster to Balor. Joe takes the title and heads into the ring. The crowd is so angry. Joe drapes the title on Balor then stomps off. Early end to the episode.
Final Reax: NXT has really settled into a new zone of quality, with a hot tag division and a crowded championship scene. Very effective heel turn from Joe after a long period of "will he turn or won't he?" Oddly enough, the women's division has taken a bit of a back-seat since Takeover: Respect, with Bayley putting on her goofy face to partner with the Hype Bros, Asuka playing the role of "unstoppable force who isn't in the title picture," and a bevy of new, poorly defined faces joining in recent weeks.