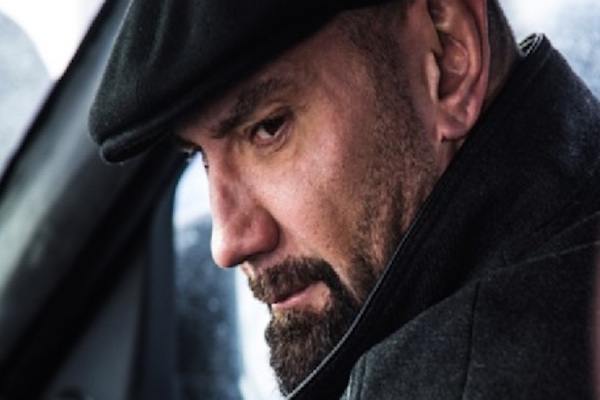 ---
SPOTLIGHTED PODCAST ALERT (YOUR ARTICLE BEGINS A FEW INCHES DOWN)...
---
TORCH TODAY – Monday, November 9
AFTERNOON UPDATE
– WWE top star John Cena appeared in multiple segments on Monday morning's edition of the "Today" show on NBC. Cena, who returned to a co-hosting role during the 9:00 p.m. EST hour, talked about Donald Trump co-hosting SNL and light news topics. Included was a local story in Houston that turned national when an 800-pound alligator was found in a Sugar Land, Tex. parking lot. Cena said he would have nothing to do with wrestling the alligator, which was eventually caught and returned to a nature park. Cena later appeared in a consumer alert segment, cooking segment, and even volunteered to do the weather. The hour closed with a quick plug for Raw on USA Network and the Survivor Series PPV.
– Last week, we reported that ROH and Michael Elgin were unable to reach an agreement on a new contract when his existing deal expired on October 31. Elgin confirmed his position to PWPonderings.com, saying that he is working on a show-by-show agreement. Elgin is booked for this weekend's "Survival of the Fittest" shows.
– WWE International executive Gerrit Meier says WWE views India as potentially growing to the level of their #2 market, the U.K. WWE is returning to India in January for two house shows, which they hope will lead to taped shows in the future. Meier told SportsKeeda.com that "it was all about making it happen through the partnerships here, as well as finding the right venues and setting up to go the distance."
– TNA wrestler Bram recently returned to the U.K. to promote TNA's January U.K. Tour. Bram was interviewed by the U.K. version of Huffington Post about TNA's future, current standing, and annual European Tour. His recent legal trouble was not brought up in the interview. Bram said he is looking to pursue movies to go along with growing as a wrestler.
– WrestleCade has announced a big inter-promotional match of Matt Hardy vs. Jeff Jarrett for the WrestleCade Hvt. Title at the annual event on Saturday, November 28 in Winston-Salem, N.C. Hardy is representing WrestleCade and OMEGA opposite Jarrett's Global Force Wrestling. Karen Jarrett will accompany Jeff to the ring.
– It's the 18-year anniversary of Survivor Series 1997, which means the annual revisiting of the Montreal Screwjob. Jim Ross penned an article for Fox Sports reviewing the incident centered on Bret Hart, Shawn Michaels, and Vince McMahon. Ross also wrote about the WWE Title tournament set to take place at this year's Survivor Series following Seth Rollins's injury for Fox Sports.
MORNING UPDATE
– WWE NETWORK HIGHLIGHTS: The Network is airing Survivor Series 2014 all day. The Raw pre-show is at 7:30 p.m. EST, then Episode #3 of Breaking Ground airs after Raw goes off the air. This week's BG episode description: "NXT Superstars and Divas venture to the Lone Star State for a trio of live events, while Josh is trying to get his footing in Florida."
– Don Fargo, who according to Slam Wrestling wrestled under 18 different ring names, died Sunday in Florida after a battle with cancer. Fargo was born Don Kalt and formed the Fargos with Jackie Fargo taking over the territory wrestling scene in the 1950s and '60s. (Full Obit & Story at Slam Wrestling)
– Bill Goldberg offered his latest take on the "crappy time" he had in WWE a decade ago after having an "awesome, great time" in WCW. Goldberg told TMZ that he felt like people in WWE who had no business telling him what to do made it an unpleasant work environment. TMZ ran with the second-half of Goldberg's soundbyte interview that he wishes he could face "Stone Cold" Steve Austin in a match and that Austin did not really drink all of those beers in the ring.
– The new James Bond "Spectre" movie featuring Dave Bautista drew an estimated $73 million opening weekend. Expectations jumped to $80 million on Friday, but settled down to $73 million on Sunday after theater attendance slowed down. The movie is doing better internationally, with about $300 million through two weeks.
– Variety typically overlooks smaller-budget WWE Studios movie releases, but the entertainment publication slammed "The Condemned 2" starring Randy Orton. The review noted the movie is full of action movie cliches with a "less-than-stellar" effort to stand out from the crowd. The reviewer noted the movie "will satisfy the target audience's basic expectations for bombastic action in home formats — though even they are unlikely to be impressed."
– NOAH has announced a big card for December 23 in Japan. Included is K.E.S. (Lance Archer & Davey Boy Smith, Jr.) defending the GHC Tag Titles against Chris Hero & Colt Cabana. Plus, Shelton Benjamin in singles action and a main event of Minoru Suzuki vs. Naomichi Marufuji for the GHC Hvt. Title.
– In India, Great Khali is looking to create a better wrestling infrastructure. Khali, who operates a wrestling school in the country, said the country needs a better system to produce better wrestlers and shows. "India has a great future in wrestling but only what is required is infrastructure and facilities," Khali told reporters on Sunday.
– Seth Rollins has set his Mission Statement for the next 6-9 months…