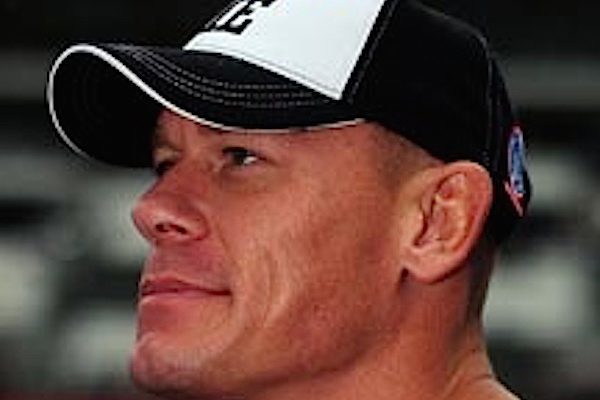 ---
SPOTLIGHTED PODCAST ALERT (YOUR ARTICLE BEGINS A FEW INCHES DOWN)...
---
In a long-form newspaper article set to print on December 27, the New York Times examined one of entertainment's biggest stories of 2015 – the rise of pro wrestlers in major movie or TV roles.
"The Rock" Dwayne Johnson carved the path and has become one of Hollywood's biggest stars in the process. But, it's not just The Rock who is pulling in all of the big roles. Everyone is still looking up at Rock, but Dave Bautista's career-making role in "Guardians of the Galaxy" in 2014 helped create a new path for pro wrestlers in Hollywood in 2015.
However, Bautista was only briefly mentioned by the Times, noting that he played a super-villain in the new James Bond movie "Spectre." Bautista was included in a list with Kevin Nash's supporting role in "Magic Mike XXL."
The Times mainly focused on top WWE star John Cena, who broke away from "predictable" action movie roles to try his hand at comedy. Now, Cena is talking as if he has separated himself from the leading man "John Cena" that he has played on WWE TV for over a decade.
"You've got to remember that I'm a recurring character on a weekly episodic television show," Cena said before addressing why he took the comedy roles. "Right away I said, 'Yes,' because the do-gooder John Cena is not a guy that's going to sell you heroin."
Cena also commented on why he decided to break away from the action hero roles that WWE's movie arm plugged him into. (In a story about pro wrestlers making a splash in Hollywood, the only mention of WWE Studios was Cena's past action movies, capturing Studios's uphill battle for industry respect.)
"Doing action wasn't a real good fit for me because it's the opposite of how I work," Cena said. "It was extremely choreographed and extremely scripted."
The irony of the last sentence seemed to be lost on Cena, who trumpeted his work on WWE TV as doing improv in the ring or on the mic. It's a freedom only top stars like Cena receive, though.
Although Cena sounds like he is trying to separate himself from the high-profile TV character that shares his own name, Cena says he is not looking to leave WWE. Instead, he believes he is helping WWE and Vince McMahon by branching out to mainstream movie roles.
"I have a very good mutual understanding with my boss that I don't ever want to leave; I really like it in the ring," Cena said. "I try to pick opportunities that don't take me away from WWE for too long. I try to do opportunities that can really help expand our audience and bring new eyes to our product."
Cena has also appeared regularly on NBC's "Today" show also trying to attract viewers to WWE. But, in a year when WWE Raw slumped to historically low TV ratings, it has been an uphill battle trying to attract people to WWE TV.
Interestingly, it was Cena's co-worker in "Sisters," Tina Fey, who pointed to one of wrestling's key issues in the mainstream when talking to the Times for the story.
"Wrestling was always campy, but I definitely think that Dwayne Johnson broke out of that, and no one really thinks of him as just a wrestler anymore. John is on the same path if he wants to be," Fey said, offering an outsider's perspective on pro wrestling.
In the television world, Edge (Adam Copeland) found success on Syfy's just-completed "Haven" show. Copeland also talked to the Times for the story. And, as has been the case since retiring from WWE, Copeland sounded like he's glad he was able to disinvest himself from "Edge."
"From the time I can remember, I wanted to be a wrestler. Acting was never an aspiration of mine," Copeland said. But, "I'm still laughing at the end of a 14-hour day. Before, at the end of a 14-hour day, I'm driving to the next town after having just fallen off a ladder. Now I get to go back to a trailer where there's a meal waiting for me? Yeah, I can handle that."
Now the question is what roles will pro wrestlers find themselves in 2016. Bautista has more roles lined up, Rock has a packed schedule taking over the entertainment industry, WWE Studios will continue to pump out movies trying to build a reputation, and it remains to be seen how Cena balances WWE, movies, and now TV.