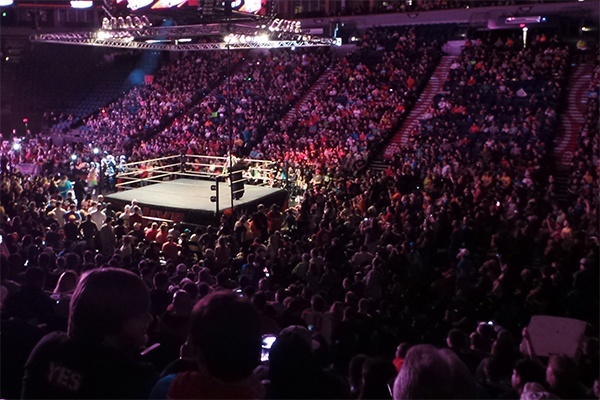 ---
SPOTLIGHTED PODCAST ALERT (YOUR ARTICLE BEGINS A FEW INCHES DOWN)...
---
Welcome to 2016. One full week into the year, it already has that feeling of 2010 when the wrestling world turned into a madhouse.
In January 2010, TNA brought in Hulk Hogan & Friends and tried to compete against Raw on Monday nights. There were also a host of free agents available who came to TNA along with Hogan.
WWE countered with Bret Hart's WWE return, which set in motion three months of well, interesting storylines, setting up Hart vs. Vince McMahon at WrestleMania 26.
In 2016, there is not a major head-to-head competition. But, the wrestling world is changing by the day. It really started in 2015 when NXT took over and WWE opened things up like Minesweeper when they booked independent talent from Rhyno to Johnny Gargano.
Now, in 2016, New Japan stars are being wooed to WWE, TNA is trying to find new talent to build around on a new TV home, free agents are evaluating their options, New Japan is looking to see if they can expand in the U.S. with Ring of Honor, ROH is trying to hold off the WWE dogs, WWNLive is partnering with WWE, AAA has a U.S. pathway through Lucha Underground, and WWE is overall dealing with the injury bug affecting top stars.
John Cena. Randy Orton. Seth Rollins. Daniel Bryan. Cesaro.
The injuries, along with a decline in the star power of WWE's roster, has necessitated a sense of urgency to introduce new stars. Whether it's from NXT, the New Japan stars passing Go to the main roster, or a combination of both, WWE needs help.
Just looking at the rosters for this past weekend's WWE house shows, it's not good. I saw it first-hand Friday night. WWE needs stars up and down the roster. Most of this is their own doing making wrestlers not feel special or over-exposing them with five hours of original content per week.
The injuries have not helped, and now WWE is trying to find the right mix of big names to set a few records at WrestleMania 32 in Texas.
WWE needs something big. And they need it quick. We can talk about needing to build for the future and developing a plan for the full year, especially to address slumping Raw TV ratings. But, WWE said the heck with that at the end of 2015 when they cashed in their Triple H and Vince McMahon chips to elevate Roman Reigns.
Will a mix of big, part-time stars with healthy, available full-time roster members provide a boost for Mania Season? Or, does WWE need something completely different introducing brand-new names who have not been watered-down and over-exposed? It might seem like it's too late to make a difference for WM32 business, but completely fresh new acts with some buzz and a cool factor making a huge initial impact might be WWE's best option.
Welcome to 2016, where the Bullet or Balor Club might be the key to WWE's Road to WrestleMania just a few weeks removed from being big factors at New Japan's stellar Tokyo Dome Show.