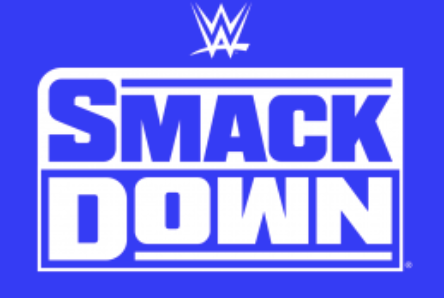 ---
SPOTLIGHTED PODCAST ALERT (YOUR ARTICLE BEGINS A FEW INCHES DOWN)...
---
WWE SMACKDOWN TV REPORT
AUGUST 12, 2022
RALEIGH, NC AT PNC ARENA
AIRED ON FOX
REPORT BY ALEX McDONALD, PWTORCH CONTRIBUTOR
Announcers: Michael Cole, Pat McAfee
[HOUR ONE]
-The show opened with a wide crowd shot. Michael Cole introduced the arena, then introduced the audience to the show. He said the show will start with a first round match in the Women's Tag Team Championship tournament.
-Raquel Rodriguez's music played and she made her entrance. They showed a graphic for Gunther against Shinsuke Nakamura later in the evening. Cole hyped the match. Afterwards, they showed a graphic for the contract signing with Shayna Baszler and Liv Morgan, also later tonight. Pat McAfee hyped the segment.
-Aliyah's music played and she made her entrance. Cole and McAfee hyped the tournament and the upcoming round one match. They then showed the championship belts on a stand at ringside. Xia Li then made her entrance, followed by Shotzi. Cole threw to a recap of Monday's Raw where Iyo Sky and Dakota Kai won their first round match to advance in the tournament.
(1) RAQUEL RODRIGUEZ & ALIYAH vs. XIA LI & SHOTZI – Women's Tag Team Championship Tournament First Round match
Raquel tossed Shotzi into the corner. She charged Shotzi but Shotzi moved. Shotzi hit a pair of kicks on Rodriguez then used a headscissors with the ropes. Shotzi then rolled up Rodriguez for a count of two with her hand on the ropes. Rodriguez recovered and tossed Shotzi. Natalya and Sonya Deville were shown ringside. Cole said that they're scouting their competition in the tournament. Aliyah and Li tagged in and battled in the ring. Aliyah took out Li on the floor in front of Deville and Natalya. Shotzi and Rodriguez took out Deville and Natalya. They then brawled with each other. Aliyah and Li got to their feet and the four women brawled on the outside. [c]
Li threw Aliyah down. Aliyah charged and reached for Rodriguez but Li held her back. Li drove Aliyah into the corner then tagged in Shotzi. They hit a big double team move and Shotzi covered Aliyah. Aliyah kicked out as Rodriguez made the save. Li tagged back in. Shotzi slammed Aliyah's face into the mat. Li then hit Aliyah with a pair of kicks. She covered Aliyah for a near fall. Li pulled Aliyah back into the corner and tagged in Shotzi. Aliyah hit a jawbreaker to counter Shotzi. Li tagged back in and charged Rodriguez who ducked. Aliyah fought out of the corner but Li cut her off yet again. Li went for a vertical suplex but Aliyah floated over and delivered a neckbreaker. Both men crawled towards their corner and tagged their partners. Rodriguez hit the ring and took Shotzi down then hit a pair of fall away slams followed by a corkscrew elbow drop. She set up the powerbomb but Li distracted her. Shotzi recovered and took the advantage. Shotzi hit a facebuster and covered Rodriguez for a near fall. Li tagged in. Li and Shotzi went for a double team but Aliyah made the save. Rodriguez hit the Tahana Bomb on Li and covered her for the win.
WINNER: Rodriguez & Aliyah in 10:00 to advance to the second round of the WWE Women's Tag Team Championship Tournament
-Cole threw to the updated brackets for the tournament. He hyped the next set of matches. Aliyah and Rodriguez celebrated and left up the ramp.
(McDonald's Analysis: That was better than I thought it was going to be. I wish that Shotzi and Li had been in a different part of the bracket so we could see them team together a little bit more. I pretty much figured they would go with Rodriguez, but how is no one mentioning Aliyah's shortcomings as her partner? Cole tried to frame it as speed and power, but clearly, Rodriguez is carrying some dead weight in a kayfabe sense. Anyway, I wasn't a huge fan of these titles the first time, but I'm willing to give it a chance. The touch of Deville and Natalya at ringside was cool, it made the match feel more important.)
-Cole talked up Roman Reigns and hyped the match between Reigns and Drew McIntyre at Clash at the Castle. He then threw to a video package that recapped Summerslam and last week's final segment on Smackdown. The video ended with Karrion Kross' surprise return.
-Kross was in the back with Scarlett. He said that McIntyre and Reigns are the chosen ones, and it must be nice. He said he and Scarlett were cast out of paradise and forgotten about like a broken toy. He said they waited for their time to strike. He said everyone knows about the Bloodline, but it's time to show them the new timeline. He said in the end, everyone pays the toll. He finished the promo with "tick, tock".
(McDonald's Analysis: They kept that short and sweet and Kross had a couple of good lines. It wasn't anything to write home about, but it wasn't completely awful. Kross has a lot of weaknesses, but after two appearances, Hunter and the team are doing a solid job of hiding them. That's a good thing for Kross.)
-McIntyre's music played and he made his entrance. Cole said that McIntyre will try to end the record setting reign of Reigns at Clash at the Castle. Cole said we'll hear from him after the break. [c]
-They showed a graphic for Reigns and McIntyre at Clash at the Castle in Cardiff.
-McIntyre asked the crowd to scream. He said it's an exciting time in WWE and there's a lot of new faces showing up. He said he was jumped by Kross last week. McIntyre said that people think he's going to rant and rave and talk about the terrible things he's going to do. He said Kross made an impact by taking out the number one contender and staring down the champion. He said the problem was that the number one contender was McIntyre. McIntyre said that his hands are full now, but he'll get to Kross in the future. He told the crowd to check out his match at Clash at the Castle. McIntyre said he's going to break some shocking news, Reigns isn't at the arena. He said that Reigns needed his family and the wise man to beat Brock Lesnar the last couple of times. McIntyre said he beat Lesnar on his own. He said the Island of Relevancy isn't a real place.
-Kross' music played and Scarlett appeared at the top of the stage with the black and white filter on the screen. Cole introduced Scarlett to the home audience. She walked down the ramp and entered the ring. McIntyre stared her down. The Usos appeared and attacked McIntyre from behind. McIntyre fought back. Jey hit a superkick then the Usos hit the One and Done. Jey told Scarlett that she's in Bloodline territory. Scarlett walked off and the Usos stood tall in the ring. [c]
(McDonald's Analysis: Typical promo from McIntyre. Interesting that he seemed to brush Kross aside for now as he has bigger fish to fry. They did a good job injecting Scarlett into this to let you know that Kross wasn't just going to go away because Drew is busy. That was good. The Usos taking the opportunity to take McIntyre out made sense and was a good way to tie all the stories together. I really like when there's multiple things going on at the same time, yet they all make sense. It's early on for this program, but so far so good. I assume we'll see more of this at some point tonight.)
-Cole hyped Gunther's title defense against Nakamura. They then cut to a video package on the history of the IC title. At the end of the video they showed Gunther and Nakamura and said they will add another chapter to the history of the championship.
(McDonald's Analysis: I love the history of championship video packages. After the one about the United States title, I was hoping we would get one of these tonight. Unsurprisingly, it was good. They focused on the right guys during the video as well. As someone who grew up wanting to be the IC champ, this really resonated. I hope it regains the prestige it once had. On another note, Triple H was IC champion five times, and I don't think I saw him in this video. That has to be on purpose, right?)
-Nakamura was in the back. Megan Morant showed up. He told Morant to tell Gunther he said "come on".
-The Viking Raiders' music played and they made their entrance. Kofi Kingston appeared out of nowhere and attacked the Raiders with a kendo stick. He broke the stick on the shield of Erik. Ivar then hit Kingston with his own shield. The Raiders then took the advantage and beat down Kingston. Erik dragged Kingston around on the stage. Ivar jumped off the barricade and splashed Kingston. A ref appeared and checked on Kingston, then called for help. [c]
-Sami Zayn was in the back with the Bloodline. He said he was thinking about what they said last week, and that they're right. Suddenly, McIntyre appeared and beat down the Usos. Zayn ran off. McIntyre then said the Usos always stick their noses in everyone's business every week.
-Two jobbers were in the ring. McAfee did the Madden telestrator bit on the jobbers.
-Hit Row's music played and they made their entrance. They got a great pop from the crowd.
(2) HIT ROW (Top Dolla & Ashante the Adonis w/ B Fabb) vs. BRANDON SCOTT & TREVOR IRVIN
Dolla took out Scott then knocked Irvin off the corner. Dolla then measured Scott and hit a big knee on Scott in the corner. Dolla then rolled over the top rope to the floor and landed on his feet. Adonis tagged in and took Scott down. Dolla picked up Scott and Irvin jumped on Dolla's back. Dolla slammed both guys. Adonis tagged in. Hit Row hit their double team finish for the win.
WINNER: Hit Row (Top Dolla & Ashante the Adonis w/ B Fabb) in 2:00
-Hit Row took the mic and B-Fabb introduced herself, then threw to Top Dolla. Dolla threw down a rhyme then threw to Adonis who introduced himself. They said if you didn't know, now you know. Cole hyped their return.
(McDonald's Analysis: A certain co-host of mine on the PWTorch 90's Pastcast spoiled this return for me, but it was still cool to see. I was excited for this act the first time and I'm ready to see where it goes now. Smackdown needs babyface teams, so they are a welcome addition to the fold. Let's see what happens with them.)
-Cole threw to a video recap of last week's Women's Division gauntlet match, won by Shayna Baszler. [c]
-They showed a graphic for Gunther and Nakamura. Cole said it will be a war.
-Gunther was in the back with Ludwig Kaiser. Kayla Braxton approached. Gunther cut her off. He told her to go tell Nakamura that he will suffer at the hands of the Ring General.
-The ring was set up for the contract signing. Ronda Rousey appeared in the crowd and stepped over the barricade and got into the ring. She took the mic. Rousey said she's not supposed to be here because she was suspended for her actions at Summerslam. The crowd chanted for Rousey. Rousey said she was fined a lot of money. She said she'll double it. Rousey dumped a duffle bag full of money on the table. Rousey said it won't be the last time. She said being the baddest is expensive. TRousey said she has plenty of money, though. Security appeared. Rousey said she was just about to leave on her own but they had to send security anyway. She teased attacking one of the guards then was escorted up the ramp. Shayna Baszler appeared and told Rousey she has to play by the rules to get what she wants. Rousey told Baszler she "used to be a killer" then walked off. Baszler's music then played and she walked down the ramp.
-Baszler took the mic and said everyone watched her win the gauntlet match next week. She said Liv Morgan is next on the list and will be the next one to fall. Baszler signed the contract. She then said Morgan has a target on her with her injured arm. She called Morgan out then said she's going to beat Morgan and walk out of Cardiff the new Smackdown Women's Champion.
[HOUR TWO]
-Morgan's music played and she made her entrance. She wore a brace on her left arm. Morgan entered the ring. Morgan called Baszler a bootleg Rousey. Morgan said she beat Rousey twice and in Cardiff, she will beat Baszler, too. Morgan tossed the mic then raised the title. The crowd chanted "you tapped out". Baszler grabbed the injured arm of Morgan then threw her to the floor. Baszler pulled at Morgan's hand. Baszler set up Morgan's arm and stomped on the elbow. Baszler picked Morgan up and continued her assault on Morgan's arm. Morgan countered with a bulldog on Baszler threw the table in the ring. Cole asked if Morgan will be one hundred percent when she defends the title in three weeks. Morgan posed with the title over the fallen Baszler.
(McDonald's Analysis: Now THAT is how Rousey should be booked. Who cares if she's a heel or a face. She's a badass. THAT was the baddest woman on the planet. Not the woman who's been running around in Rousey's clothes for the last eight months. This whole segment worked on every level. We got the great Rousey portion, followed by a tease between her and Baszler, then a better than average contract signing segment. I'm not crazy about Morgan standing tall at the end, but I'm sure Baszler will get something back on the way there. This whole thing was booked really well and worked on every level. I'm significantly more interested in this match then I was before, and that's the point of these segments. Mission accomplished.)
-Zayn was in the back. The Usos approached. They asked where he ran off to before. Zayn said he was trying to get security. Jey told him that if Zayn doesn't step up, he'll be left behind. Jey told Jimmy they're going to call McIntyre to the ring. The Usos walked off. Zayn put his hands on his head and looked very concerned. [c]
-Cole threw to a video package on the Wrestlemania kickoff party last night in Los Angeles. Cole said that tickets are on sale. He said that today broke the record for first day ticket sales for Wrestlemania.
-The Usos' music played and they made their entrance. Cole touted their reign at 389 days. Cole described the pair of attacks that occurred earlier in the night between the Usos and McIntyre. Jey took the mic. He told McIntyre to pick a tag partner and come wrestle the Usos in a match. McIntyre made his entrance and charged the ring.
(3) THE USOS (Jey & Jimmy) vs. DREW McINTYRE & MADCAP MOSS
McIntyre started with Jey. McIntyre clotheslined Jey then took Jimmy off the apron. Jey rolled to the outside and McIntyre followed. He tossed Jey into the barricade. McIntyre turned his focus to Jimmy then chopped Jey as he approached. Back in the ring, McIntyre hit Jey with an elbow. Jimmy kicked McIntyre from the apron. Jey tagged in Jimmy and they used a wishbone on McIntyre. The crowd chanted "Uso". Jimmy stomped at McIntyre and tagged in Jey. Madcap Moss' music played and he charged down to the ring. Moss took out both Usos and hit a fall away slam on Jimmy. He then charged both Usos in the corners. McIntyre came to and smiled at Moss. They clotheslined the Usos over the top rope and to the floor. [c]
The Usos were in control on Moss. Jey posed for the crowd. Jey hit a running butt bump on Moss in the corner. Jey went for a superkick but Moss countered and took Jey down. Jimmy and McIntyre tagged in. McIntyre took Jimmy down then hit him with a belly to belly toss. Jey entered the fray and McIntyre gave him a neckbreaker. McIntyre delivered a neckbreaker to Jimmy. McIntyre kipped up. Zayn appeared in the ring and distracted McIntyre. Jimmy hit a superkick then tagged in Jey who hit a splash and got a near fall on McIntyre. Zayn cheered on the Usos from ringside. Jey tagged in Jimmy. The Usos stalked McIntyre and set up a One and Done but Moss pulled Jey out of the ring. Moss tossed Jey into the timekeeper's area. Jimmy went for a Samoan Drop but McIntyre countered. McIntyre used the Glasgow's Kiss followed by a Claymore and covered Jimmy for the win.
WINNER: McIntyre & Moss in 9:00
-Jey tried to attack McIntyre but McIntyre countered with a Future Shock DDT. McIntyre counted down. Zayn pushed Jey out of the way and took the Claymore from McIntyre. The Usos walked up the ramp.
(McDonald's Analysis: Good time filler match. I figured we would get some stuff like this on the road to Clash at the Castle. Moss was a random partner, but that's the state of the babyface roster on Smackdown right now. He was really all they had. His music is so generic, I wasn't sure who it was. I thought for a second we would get another debut. Match was solid, McIntyre got in all of his spots and Moss was, around, I guess. Based on recent happenings, his prospects may be hurt by the changes backstage. Nothing special here, but a solid match to give McIntyre a win and move the story along ever so slightly.)
-Maximum Male Models were in the back with Max and Maxxine Dupri. Los Lotharios appeared and asked Max Dupri to hire them. Dupri said that they're not Maximum Male Model material. Angel Garza said they weren't talking to Max. He ducked under Max and handed his card to Maxxine. He told her to give them a call.
(McDonald's Analysis: I forgot they were on Smackdown. Garza and Humberto Carrillo are actually a good fit for their group. Maybe they'll feud instead? It could be like Shawn Michaels and Rick Martel in 1992 and their feud over who was sexier. Just an idea.)
-Cole threw to a video package that hyped the Gunther and Nakamura IC title match.
-They showed a Smackdown classic moment. It was Arnold Schwarzenegger's involvement on a November 1999 episode of Smackdown. He hit Triple H with a chair. [c]
-Kayla was in the back, she welcomed Ricochet. He mentioned that he laughed at Happy Corbin last week. Kayla threw to a video recap of Ricochet's win over Corbin last week on Smackdown. After the video, Ricochet laughed. He said he's more locked in now then he has been in a long time. He said that he's ready to head full speed into whatever lies ahead. He said that he will be waiting in line for the IC title. Corbin appeared and laid Ricochet out. A ref checked on Ricochet.
-McAfee and Cole were at ringside. McAfee ripped on Corbin. They showed a graphic for Reigns and McIntyre face to face next week on Smackdown. Cole hyped the segment. McAfee then hyped a "Viking Funeral" segment for next week with the Viking Raiders and Kingston. Cole then hyped the Women's Tag Team Championship Tournament match next week. It will be Zoey Stark and Nikita Lyons against Deville and Natalya. They then showed a video package on Stark and Lyons.
-Nakamura's music played and he made his entrance. McAfee said he isn't going to dance on the desk because he's focused for the match and this night is all about Nakamura. Cole hyped the upcoming IC title match with Gunther. McAfee said that Nakamura earned the chance at the title.
-Gunther's music then played and Ludwig Kaiser introduced him. Cole touted the IC title as the workman's title. He said the IC champion makes all the shows and all the TV shows and defends the title. Cole and McAfee ran down some famous former IC champions.
(McDonald's Analysis: They have done an excellent job of hyping this match all night long and making it feel like a big deal. I really hope this continues for the IC title moving forward. On another note, the video package on Lyons and Stark did a good job of introducing them. I barely know who they are, so at least I have some base knowledge before they wrestle next week. This is another of the little things the new regime is getting right.)
(4) SHINSUKE NAKAMURA vs. GUNTHER (c) (w/ Ludwig Kaiser) – Intercontinental Championship Match
Nakamura and Gunther fell into the corner then broke. They then traded waistlocks. Gunther got the better of the exchange and Nakamura backed Gunther into the corner. Nakamura kicked at the legs of Gunther as they got back to the center of the ring. Gunther finally fell down after the kicks to the legs. Nakamura put Gunther in a headlock then Gunther shot Nakamura off the ropes and took him down with a big boot. Gunther took Nakamura down with a big chop. Gunther tried to set up a Boston Crab but Nakamura resisted. Gunther eventually turned Nakamura over, then Gunther turned the crab into an STF. Gunther picked Nakamura up and delivered a European Uppercut. Nakamura got a flying armbar and took Gunther down. Gunther fought Nakamura off and got to his feet. He kicked at Nakamura but Nakamura rolled Gunther up for a near fall. Back on their feet Nakamura blocked a chop then hit Gunther with strikes. Nakamura kicked away at Gunther and finally took him down. Nakamura covered Gunther for a near fall. Back on their feet, Gunther took Nakamura down with a huge, loud chop. Gunther chopped Nakamura in the corner then dumped him to the floor. [c]
Gunther German suplexed Nakamura. Gunther picked him up and went for a powerbomb. Gunther favored his right arm. Cole said he couldn't lift Nakamura. The crowd cheered Nakamura on. Gunther hit a big boot on Nakamura. Gunther went to the top rope and dove at Nakamura. Nakamura caught Gunther and went for a triangle. Gunther lifted Nakamura and transitioned into a butterfly suplex. Cole mentioned the arm injury to Gunther as Gunther continued to favor the right arm. Gunther delivered a pair of knees. Nakamura fought back with kicks to the legs of Gunther. Gunther charged Nakamura but Nakamura caught Gunther with a knee and covered him for a near fall. Nakamura took control and took Gunther to the corner. He choked Gunther with his boot. Nakamura set up Gunther on the ropes and used his sliding German suplex. Nakamura went face to face with Kaiser on the outside. Gunther hit Nakamura with a drop kick as he entered the ring. Nakamura recovered and caught Gunther with a big kick. Nakamura went for the Kinshasa but Gunther countered with a huge clothesline and covered Nakamura for a near fall. The crowd chanted "this is awesome". Gunther chopped Nakamura down then applied a sleeper. Nakamura started to fade but fought back and pushed Gunther to the corner. Nakamura went for the arm of Gunther. Gunther broke the hold and dropkicked Nakamura in the back. Gunther powerbombed Nakamura and covered him for the win.
WINNER: Gunther (w/ Kaiser) in 13:00 to retain the Intercontinental Championship
-Kaiser put the title on Gunther. Nakamura looked on from the ramp. Gunther and Kaiser posed in the ring.
(McDonald's Analysis: Good stuff. Hard hitting match with some back and forth action and believable near falls. They delivered after the hype all night. Good job by both guys and a good start for the renewed importance of the IC title.)
FINAL THOUGHTS: That was not a show that would have been booked a month ago. The top stories have layers to them and characters beside the two people wrestling each other for the title. That's true for both the Men and Women's Divisions. That's a huge step in the right direction and will reward fans for paying attention to the little things in the long run. I know Paul Levesque isn't bringing in the biggest names, but he's bringing in familiar talent that's available. At the very worst, it's giving much needed depth to the roster. Even if the new signees don't become major stars, they will help the show by adding that depth and allowing the other guys and girls on the roster to shine and not be over-exposed. That's a good thing and a huge step in the right direction.