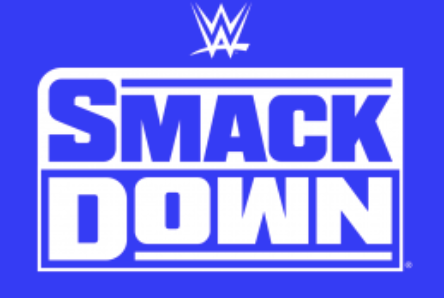 ---
SPOTLIGHTED PODCAST ALERT (YOUR ARTICLE BEGINS A FEW INCHES DOWN)...
---
WWE SMACKDOWN TV REPORT
MAY 26, 2023
TAPED 5/19 IN COLUMBIA, S.C. AT COLONIAL LIFE ARENA
AIRED LIVE ON FOX
Announcers: Michael Cole, Wade Barrett
---
[HOUR ONE]
-After the "Then, Now, Forever, Together" brand signature, they cut to the camera panning the audience as Michael Cole introduced the show. He said this was a warm-up for Night of Champions the next day.
(1) AUSTIN THEORY vs. SHEAMUS (w/Butch, Ridge Holland) – U.S. Title match
Cole and Wade Barrett talked up Sheamus's title history and his quest to win the U.S. Title again. Cole said Butch needs to settle down. When Theory came out, Barrett said he's got as bright of a future as anyone in WWE, but antagonizing the Brawling Brutes might be a bad call. Barrett said Theory should be trying to dodge Sheamus; he said he dodged Brock l.esnar in his day and never wrestled him. The bell rang five minutes into the hour.
Theory ended a test of strength stalemate mid-ring with a kick to the gut. Sheamus took over right afterward until Theory shoved him into the ringpost as they battled on the ring apron. They cut to a break at 2:00. [c]
Ten minutes in, Sheamus went for a White Noise on the second rope, but Theory slipped free and battered Sheamus across his back. Theory lifted Sheamus onto his shoulders and then spun him around and landed a sitout powerbomb for a near fall. Cole said the fans were showing respect for both wrestlers. Sheamus countered a Theory blockbuster attempt with a high knee. He scored a two count. Barrett wondered how Theory was still conscious. Theory retreated to ringside and grabbed a chair. Ridge yanked it away. Sheamus then bashed Theory across his chest with forearms as the crowd counted along to 25.
Pretty Deadly attacked Butch and Ridge at ringside. Sheamus grabbed Kit Wilson and forearmed him. As he was doing that, Theory rolled up Sheamus from behind and yanked on his trunks to score the three count.
WINNER: Theory in 12:00 to retain the U.S. Title.
(Keller's Analysis: Good battle. Looks like Pretty Deadly's first feud will be against Butch & Ridge, which is a good contrast of personalities.)
-They went to Cole and Barrett at ringside. Cole said the Usos have been on a downward spiral for months and threw to clips of their bad fortune last week on Smackdown.
-In the locker room, Roman Reigns, Paul Heyman, Solo Sikoa, and the Usos were gathered. Heyman said the Usos weren't scheduled to be at Night of Champions, but the Tribal Chief was inviting them to the celebration of the greatest title reign of all time as he surpasses 1,000 days as champion. Reigns smiled and said he wants the whole family there, especially Jey. Jimmy took exception. Jimmy said he doesn't even know what his issue is with him. He said he was hungry and got up to leave, but Reigns asked where he was going and ordered him to sit down. Jimmy stayed standing. Reigns stood up and got in his face. "Do something," Reigns said. "You make a good tough guy, so do something." Jimmy stared him down. Reigns told to "come on." He said he whooped him when they were kids and he'll whoop him now. He said nothing has changed. He told him he will respect and obey and acknowledge him. Jey stood and told Jimmy it was time to leave. He said he'd see him next week.
(Keller's Analysis: Things are heating up. That was intense and compelling. Seeing Jimmy stand up to Reigns, but only to a point, and then Jey diffusing it going further was all so well executed there. Seems like we're heading toward Reigns vs. Jimmy before anyone else for Reigns, but there could be other twists that lead to Jey instead.)
-Cole hyped The KO Show later with Reigns and Solo.
-Raquel Rodriguez and Shotzi's ring entrance took place. [c]
(2) BAYLEY & IYO SKY vs. RAQUEL RODRIGUEZ & SHOTZI
A replay aired of Shotzi aligning with Rodriguez last week. Cole and Barrett talked about this being a warm-up match for the four-way tag title match on Raw on Monday. Barrett called Shotzi "erratic, unhinged." The bell rang 30 minutes into the hour. They cut to an early break. [c]
Shotzi landed a discus punch to Bayley followed by a roundkick. Cole said she has been impressive tonight. When Rodriguez saved Shotzi from a cover by Sky, Bayley knocked Rodriguez out of the ring. A minute later Rodriguez tagged in and lifted Sky into position for a Shotzi top rope move. Bayley shoved her off the top rope. Bayley went for a sunset flip off the second rope, but she overshot Rodriguez. She reached up and grabbed her for a sunset flip afterward, but it looked weak. Shotzi leaped off the top rope over Rodriguez and took out Shotzi. Rodriguez sat down on Bayley's shoulders for the three count.
The announcers talked about the miscommunication between Bayley and Sky late in the match. Bayley and Sky tried to talk through what went wrong at ringside as Rodriguez and Shotzi celebrated.
WINNERS: Rodriguez & Shotzi in 9:00.
(Keller's Analysis: Too bad the finish was botched. Overall, it was decent action, but felt largely like filler.)
-Cole threw to a video package on Seth Rollins and then another on A.J. Styles to preview their World Hvt. Title match the next night.
-Hit Row made their ring entrance as Cole plugged the next match.  [c]
-A vignette aired on Greyson Waller with clips of him in NXT in the ring and on the mic.
(3) CAMERON GRIMES vs. ASHANTE "THEE" ADONIS (w/Top Dolla, B-Fab)
During his ring entrance, an inset promo aired with Grimes who said he must've been born under a lucky star because life is just working out. He bragged about winning his first Smackdown match in record time. He said he's ready to go to the moon. (Okay, that was pretty awful. It was right out of the Saturday Night's Main Event specials on NBC in the 1980s. Everything felt sing-song memorized and nothing he said felt authentic in delivery or the actual words. Yuck. He's done so much better.) The bell rang to start the match 50 minutes into the hour. Barrett said Grimes is a small town country boy whom many dismiss before they see him in the ring. He said he has more heart and passion than 99 percent of all athletes in WWE.
Dolla tripped Grimes running the ropes a minute in, giving Adonis the advantage. Cole decried the interference and said Dolla shouldn't even be out there. Barrett shifted blame to Grimes for being naive. Grimes won with the Cave In a minute later.
WINNER: Grimes in 2:00.
-A sponsored video package aired on Bianca Belair and Asuka.
-Belair made her ring entrance. [c]
[HOUR TWO]
-Belair stood mid-ring after the break as fans chanted "EST!" She said she's going to defend against Asuka the next day. Boos rang out, but sounded heavily post-produced. She talked about having respected Asuka in the past, but this Asuka is different. She said if Asuka wanted a rematch, all she had to do was ask. She said she waited until she got into her home town and humiliated her in front of her entire family and friends. Boos rang out again, even though, no one in the crowd was making any noise. She said her vision is still blurry and her hands are still green, but her mind has never been more clear. She said she's not just giving Asuka a rematch, but she's giving her a fight. Asuka's music played, but Asuka attacked Belair from behind. She applied her armbar as Belair flailed and struggled to break the hold. Producers ran into the ring and separated them. Belair grabbed Asuka and gave her a K.O.D, but the producers caught Asuka before she hit the mat. Asuka retreated and danced and gloated as Belair clutched her arm in pain in the ring.
(Keller's Analysis: The edited crowd noise is so over-the-top, it's not at all subtle. The promo and angle are basic stuff. Neither especially bad or especially good.)
-They showed Kevin Owens and Sami Zayn chatting backstage as Cole plugged The KO Show later.
-L.A. Knight made his ring entrance. [c]
(4) RICK BOOGS vs. L.A. KNIGHT
As Boogs made his ring entrance, they showed Boogs losing to the Street Profits last week and his partner Knight attacking him after the match. The Street Profits made their entrance and joined the announcers on commentary. Barrett asked if they brought any Solo cups for them. The bell rang nine minutes into the hour. Boogs dropped Knight on the announce desk a minute into the match. Boogs outpowered Knight and tossed him around. When he lifted him for a slam, Knight raked Boogs's eyes and then landed his Blunt Force Trauma finisher for the win. Cole said Knight did what he had to do.
WINNER: Knight in 3:00.
-Knight confronted the Profits afterward. He said he knows they were talking trash about him. He said their time is coming. He said they're going to get smoked. Threw the mic which hit Cole and then left.
(Keller's Analysis: Knight is so good on the mic. Is he going to have a singles feud with either or both Profits or find a partner? The match was what you'd expect, with displays and strength and power moves by Boogs and then Knight cheating to win.)
-A vignette aired with Karrion Kross and Scarlett. They drew the Styles card. Kross said a stubborn person only sees one path before him. He said Styles should be focused not on Seth, but the condition he'll be in after he's victimized by him.
(Keller's Analysis: Kross's promo there sounded like Heyman scripted the promo and produced it. The way he said "victimized" and frothed at the mouth and stared into the camera lens all looked like Heyman back in the original ECW days.)
-Styles made his ring entrance. [c]
-A vignette aired on Isla Dawn and Alba Fyre.
(5) A.J. STYLES vs. KARRION KROSS (w/Scarlett)

The bell rang 22 minutes into the hour. Kross took early control. Styles made a comeback. Scarlett grabbed Styles's boot. Kross kicked Styles and knocked him to the floor. Michin walked out to confront Scarlett. Barrett called her the equalizer. She chased Scarlett to the back as they cut to a break. [c]
Back from the break, Kross was in control. They showed clips of Kross throwing Styles around ringside during the break. Styles fought back with some chops, but Kross elbowed him as he charged and then scored a two count. Kross settled into a chinlock mid-ring. Styles elbowed free. Cole said this is tough for Styles to go through this physical battle with the match against Rollins on Saturday. Styles rallied amd gave Kross a backbreaker for a two count. Kross countered with a fisherman's suplex for a two count of his own. Styles set up a Style Clash, but Kross blocked it. Styles did landed his Phenomenal Forearm for the win. Cole said if Styles hit that tomorrow, they will have a new World Champion. (They'll have a new World Champion no matter what, actually.) Cole predicted Seth vs. Styles will be a classic. Styles signaled he'll have a belt around his waist soon.
WINNER: Styles in 10:00. [c]
-Kayla Braxton interviewed Styles backstage. Styles said Seth is confident, but he can't be phenomenal. He said he'll put a phenomenal beating on him on his way to becoming World Champion.
(Keller's Analysis: Basic promo and right to the point. The hype for Seth has been 10 times more than Styles going into this match and it's pretty clear Seth is who they're building up more. They also aren't addressing what happens if Styles wins regarding what brand he'd be on, and that also gives away that the reason they aren't talking about it is because it won't matter.)
-Cole and Barrett hyped the Night of Champions line-up.
-A lengthy video package aired on the Cody Rhodes-Brock Lesnar feud.
-Kevin Owens and Sami Zayn made their way to the ring. [c]
-A video aired hyping the World Hvt. Title match.
-The K.O. Show: Sami and KO had fun introducing the segment. They were interrupted by Heyman who walked out carrying both of Reigns's belts over his shoulders. He said it amazes him that they still don't get the plot around there. "The Tribal Chief doesn't come out when you want the Tribal Chief to come out," he said. Fans booed. "There's no booing when the Wiseman has the micrphone," Heyman said. He said Reigns comes out when he decides he wants to. The Usos music played and Heyman looked surprised and annoyed. They marched past him as Heyman stared at them.
Jey said they haven't forgotten what KO and Sami did to them last week. He said they have a problem staring them in the face. As Sami began to respond, Owens interrupted and had a spoiler alert for Heyman. He said he knows Reigns wasn't going to come out there. He said Sami has made it clear he still cares about the Usos, and he doesn't get it. He said Sami thinks they deserve better than the Bloodline, but he said he couldn't care less.
KOsaid, "Acknowledge this. [Sami] has been right about everything the whole time. He's been right about how Roman Reigns treats you and he's been right about you deserving better." He said Reigns can call himself the Head of the Table, but he considers the Usos "the heart of the table." He asked them what the Bloodline would be without them. He said Reigns treats them like they're the appendix of the table, like they're disposable. He said he uses them. He said they don't do anything unless Reigns tells them to. He asked what they think when they look in the mirror.
He said they went from being the greatest tag team in WWE history to being nothing more than Reigns's errand boys. Jimmy laughed and then told Sami that they, the Usos, are the best tag team. He said when it comes to tag teams, "We are the Tribal Chief." (Uh oh!) Reigns's music played. Heyman stood on the ring apron and asked Jimmy what he was thinking. Barrett asked what Jimmy was thinking.
Reigns walked out alone and he looked irked by Jimmy using the term "Tribal Chief." Heyman looked like he just watched a bus with his entire family fly off a cliff and burst into flames. Reigns got in Jey's face briefly, and then moved to Jimmy. He threw the mic over his shoulder.
Sami said, "You know The Bloodline is collapsing and it's all your fault." Reigns knocked the mic out of his hands. Owens gave Reigns a stunner. A brawl broke out with everyone in the ring. Owens punched away at Jimmy at ringside. Sami gave Jey an exploder suplex into the corner. Solo Sikoa ran into the ring and took out Sami and KO. Reigns threw a office chair out of the ring and it broke. He threw out another chair. He yelled and then delivered a spear to Sami after Solo gave him a shove.
Jimmy picked up the tag title belts. Reigns held out his hand expecting them to be handed over. Jimmy held on and stared at them. Jey walked over and had a few words for Jimmy and tried to take the belts from him. Jimmy resisted at first, then gave in. He then handed the belts to Reigns. Reigns eyed Jimmy before turning around. Reigns held the tag belts and his singles title belts in the air as the Bloodline theme played.
(Keller's Analysis: So many moving parts and so many ways this can play out in terms of pace and in terms of who snaps against whom first. That seemed to set up a Reigns & Solo vs. Usos match for the tag team titles.)