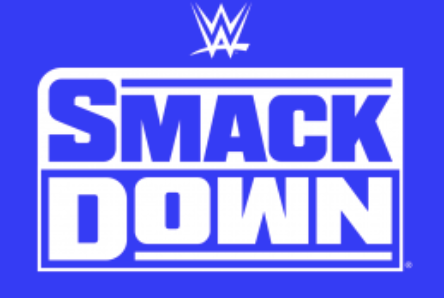 ---
SPOTLIGHTED PODCAST ALERT (YOUR ARTICLE BEGINS A FEW INCHES DOWN)...
---
WWE SMACKDOWN TV REPORT
MAY 26, 2023
COLUMBIA, SC AT COLONIAL LIFE ARENA
AIRED ON FOX
REPORT BY ALEX McDONALD, PWTORCH CONTRIBUTOR
Announcers: Michael Cole, Wade Barrett
[HOUR ONE]
-They showed various shots of the crowd as Michael Cole introduced the show. He said that Night of Champions is tomorrow from the Kingdom of Saudi Arabia. They then showed a graphic for the K.O. Show with Roman Reigns and Solo Sikoa. Wade Barrett hyped the segment. They then showed a graphic for A.J. Styles against Karrion Kross. Cole said the match will be later on.
-Sheamus made his entrance with Ridge Holland and Butch. Cole said that Sheamus is looking to win his fourth United States title.
-Austin Theory made his entrance. The crowd booed. Cole then mentioned that Sheamus gave Theory a Brogue Kick last week on Smackdown, which led to this match.
-Formal ring introductions took place.
(1) SHEAMUS (w/ Ridge Holland & Butch) vs. AUSTIN THEORY (c) – United States Championship Match
They locked up and Sheamus backed Theory into the corner. Sheamus then grabbed a headlock and Theory transitioned into a waistlock. Sheamus shot Theory off the ropes and took him down with a shoulder block. They then went to a test of strength and Theory kicked Sheamus in the gut. Sheamus recovered and took Theory down with a clothesline. Sheamus stayed on Theory with a right hand and an uppercut. Theory countered and sent Sheamus to the corner then sent him to the apron with a nice dropkick. Theory went for Ten Beats but Sheamus blocked and delivered a series of elbows. Sheamus lifted Theory to his shoulders on the apron but Theory wriggled free and drove Sheamus into the post. Theory then slammed Sheamus on the apron and Sheamus fell to the arena floor. Theory celebrated in the ring. [c]
Theory pounded on Sheamus. Sheamus tried to fight back but Theory kicked him down and made the cover for a one count. Sheamus recovered and took Theory down. Theory reversed an Irish whip and took Sheamus down with an elbow. Theory made another cover for another one count. Theory put on a headlock and Sheamus got to his feet and sent Theory to the corner. Theory recovered with a right hand and a roll into a blockbuster. Theory made the cover for a near fall. Theory taunted Sheamus and shoved his face. Sheamus got to his feet and hit a headbutt and a series of punches. Sheamus came off the ropes with a kick then a pair of clotheslines. Sheamus sent Theory into the corner and hit a running clothesline. Sheamus lifted Theory to his shoulders but Theory wriggled free. Theory charged but Sheamus countered with an Irish Curse Backbreaker for a near fall. Sheamus got another big slam for another near fall. Sheamus looked on in disbelief and lifted Theory to his shoulders as he climbed the ropes. Theory got free and clubbed Sheamus on the back. Theory climbed the ropes and clubbed Sheamus some more. Theory then dropped down and lifted Sheamus to his shoulders and spun him into an impressive slam. Theory made the cover for another near fall. Theory went to the apron and rolled through but Sheamus met him with a big knee. Sheamus made the cover for a near fall. Theory rolled to the apron and Sheamus went for Ten Beats but Theory got free and hit a kick. Theory dropped to the floor and grabbed a chair. Theory started back toward the ring but Butch took the chair from him on the apron. Sheamus grabbed Theory and delivered Ten Beats. He hit twenty-five before Theory collapsed and rolled into the ring. Sheamus measured but Pretty Deadly appeared and attacked Butch and Holland at ringside. Sheamus took out one member of Pretty Deadly then grabbed the other for Ten Beats. Theory rolled Sheamus up and got the win.
WINNER: Austin Theory in 12:00 to retain the United States Championship
-Pretty Deadly exited through the crowd as the Brutes regrouped at ringside and Theory posed on the stage.
(McDonald's Analysis: Some really good spots from Theory in that one. I actually don't mind the roll up finish here as it keeps the story going and they can get more out of this down the line. It also made sense to get Pretty Deadly involved to continue that story as well. I want to see Theory just beat Sheamus in the end, but he held his own in this and actually got a good amount of offense. For a second there I thought they might do a title change. I'm glad they didn't and these two worked well together for a first time out. I have high hopes for this going forward. Good TV match to open the show.)
-Barrett and Cole sat ringside and Cole threw to the segment from last week with Sami Zayn, Kevin Owens, and the Bloodline. The video showed the attack from the Usos and Reigns scolding them afterward. The video then shifted to the Usos' loss to Rey Mysterio and Santos Escobar.
-The Bloodline was in the back. Heyman asked the Usos to join Reigns in the ring next week for the 1,000 day celebration. Jimmy said he didn't see what Reigns' issue was. Jimmy started to leave and Reigns told him to sit down. Jimmy didn't. Reigns repeated himself, then stood up and got in Jimmy's face. Reigns told Jimmy to do something. Jimmy stared Reigns down. Reigns told Jimmy to make it happen and asked him to think about when they were kids. Reigns said he whooped him then and he will now. Reigns said nothing has changed. Reigns said that Jimmy is going to respect him. Jey stood up and ushered Jimmy out of the room.
(McDonald's Analysis: I love the change in the dynamic here. Jimmy is now the one being defiant and Jey is the one trying to keep the peace. There's so many ways they can go with this story and we're all just here for the ride. Sikoa continuing to be the presence in the background is also telling. He doesn't have any allegiance to his brothers at all, but will carry out Reigns' wishes without questioning it. I wonder when they're going to fully play that card. I also wonder when Jimmy or Jey will finally snap. I always assumed it would be Jey, but now, they're making a case that it could be Jimmy. Just so many layers and questions to all of this and so many directions they could go.) 
-They showed a graphic for Reigns and Sikoa on the K.O. Show. Cole hyped the segment for later in the night.
-Raquel Rodriguez made her entrance. Rodriguez paused at the top of the ramp and Shotzi made her entrance on the tank. They showed a graphic for the match with Rodriguez and Shotzi against Damage Ctrl. Cole said the match will be after the break. [c]
-Damage Ctrl made their entrance. Cole threw to a video from this past Monday on Raw where Shotzi and Rodriguez teamed up. They then showed a graphic for the fatal four way match for the Women's Tag Team titles on Monday.
(2) RAQUEL RODRIGUEZ & SHOTZI vs. DAMAGE CTRL (Bayley & Iyo Sky)
Bayley and Rodriguez started. Bayley pushed Rodriguez's face and Rodriguez took Bayley to the corner. Bayley took the advantage and tagged in Sky. Rodriguez took down Sky and tagged in Shotzi. The four women brawled in the ring. Shotzi and Rodriguez dumped Bayley and Sky to the outside. Shotzi hit a dive to take them both down. Shotzi rolled Sky into the ring and made the cover for a two count. Rodriguez tagged in and went after the arm of Sky. Bayley made a blind tag and attacked Rodriguez from behind. Sky dropkicked Rodriguez into a roll up by Bayley for a near fall. Bayley stalked Rodriguez as they cut to break. [c]
Bayley choked Rodriguez with the middle rope. Sky tagged in and hit a dropkick. Sky went after the arm of Rodriguez. Rodriguez reached for Shotzi but Sky pulled her back and tagged in Bayley. Rodriguez took them both down but Bayley hung on. Rodriguez kicked Bayley off and tagged in Shotzi. Shotzi ran around the ring and hit a facebuster on Bayley. Shotzi followed up with a running knee and a suplex. Shotzi hit a senton on Bayley in the ropes and made the cover for a near fall. The ref tossed Sky out of the ring and Bayley poked Shotzi in the eye. Sky tagged in and hit a kick to Shotzi. Sky made the cover but Rodriguez made the save. Sky went for a stomp on Shotzi but Shotzi blocked. Sky hit a kick anyway. Sky went for a suplex but Shotzi landed on her feet. Shotzi hit a butterfly suplex and bridged into a cover. Bayley made the save. Shotzi dumped Bzyley to the outside then tagged in Rodriguez. Shotzi went to the top rope and Rodriguez lifted Sky. Bayley knocked Shotzi off the top. Rodriguez drove Sky into the corner but Bayley made the tag. Bayley went for a roll-up but Rodriguez blocked. Sky came off the top and hit a missile dropkick on Shotzi. Sky also partially landed on Rodriguez which knocked her into the cover on Bayley for the win.
WINNER: Raquel Rodriguez & Shotzi in 10:00
(McDonald's Analysis: It was contrived, but I actually liked the finish. I didn't expect it and it came off as creative. It also fuels the break-up of Damage Ctrl. The break-up of Damage Ctrl feels a little cleaner now with Dakota Kai out. They can go with a face turn for Sky and Bayley can be a heel. When Kai comes back, she can be something completely different or side with one of them. In the long run, the injury could be for the best as long as they don't drag out the break-up until Kai can return. On top of that, it's crazy how much more bearable Rodriguez is without Liv Morgan around.)
-They showed a graphic for A.J. Styles against Seth Rollins at Night of Champions. Cole then threw to a video recap of Rollins' sit down interview with Corey Graves.
-Cole and Barrett were ringside. Barrett threw to a video package on Styles. The package showed previous footage of Styles, then his arrival in WWE. The video showed various highlights of Styles' time in WWE and highlighted his WWE title win in 2017. The video then transitioned to Styles' comments about being the new World Heavyweight Champion. After the video, they showed the title match graphic again. Cole said this is part of the triple main event tomorrow in Saudi Arabia.
-Hit Row made their entrance. They then showed a graphic for Ashante thee Adonis against Cameron Grimes. Cole said the match is up next. [c]
-Back from break, they showed a video package on Grayson Waller.
(McDonald's Analysis: The two packages on Styles and Waller were better and more effective then their segment last week on Smackdown. They should have done this instead.)
-Cameron Grimes made his entrance. They showed his lightning quick win over Baron Corbin a few weeks ago. They then showed a pre-taped interview with Grimes. He said he's motivated to meet the expectations and go to the moon.
(3) ASHANTE THEE ADONIS (w/ Top Dolla & B-Fabb) vs. CAMERON GRIMES
Grimes took Adonis down. Grimes hit a big hurricanrana followed by a kick and a splash for a near fall. Adonis recovered and punched away at Grimes in the corner. Adonis sent Grimes to the other corner and Grimes leaped over Adonis. Grimes ran the ropes and Top Dolla tripped him. Adonis pounced on Grimes and rained down punches. Adonis sent Grimes to the corner and hit a big dropkick for a near fall. Adonis went for a back suplex but Grimes landed on his feet and took Adonis down. Grimes hit another hurricanrana then hit the Cave In. Grimes made the cover for the win.
WINNER: Cameron Grimes in 2:00
-Grimes celebrated at the top of the ramp. Baron Corbin attacked Grimes from behind and stood over him.
-Cole and Barrett sat ringside. Cole threw to a video package on the feud between Asuka and Bianca Belair.
(McDonald's Analysis: Good use of Adonis. He's the one in Hit Row with the most potential, but they've been defined down so much, this is about all he's going to get. Grimes looked good here and got to show off some of his signature spots. He overcame the interference and got the win. Good stuff. Old school squash matches still have their place in today's WWE and this was a good use of one. Corbin's attack after the fact was silly, but I guess that's going to be Grimes' first feud on the main roster and they're going to get a little more out of it.)
-Bianca Belair made her entrance. Cole hyped her appearance for after the break. [c]
[HOUR TWO]
-They showed a graphic for Belair against Asuka at Night of Champions. Cole said Night of Champions has a special start time.
-Belair was in the ring. She said she's going to defend her title tomorrow against Asuka. Belair said this isn't the same Asuka she faced at Wrestlemania. Belair said she respected that Asuka because she just wanted the title. She said this Asuka is different and wants more than just the title. Belair said if Asuka wanted a rematch, all she had to do was ask. Belair said Asuka waited until she was in her hometown so she could humiliate her in front of her family and friends. Belair said Asuka tried it again. She said her hands are still green and her vision is still blurry. Belair said she isn't just giving Asuka a rematch, she's giving her a fight. Belair said she's going to remain Raw Women's Champion.
-Asuka's music played and she attacked Belair from behind. Asuka went for the armbar and Belair fought her off. Officials hit the ring and broke them up. Asuka broke free and charged Asuka. Belair caught her and went for K.O.D. but one of the officials caught Asuka and set her down. Asuka escaped the ring and up the ramp. Asuka taunted Belair from the ramp.
(McDonald's Analysis: Everything about this feud feels thrown together and like they had nothing better for either woman to do. This is why they need to mix people up more when they do drafts. Moving Belair to Smackdown should have given her fresh opponents. Instead, we have a rehash of Belair against Asuka and before that we had a new match in an old feud against Iyo Sky. I like Belair a lot, but the booking hasn't given her anyone to work with in months. She needs a fresh opponent badly.)
-Kevin Owens and Sami Zayn talked in the back. They showed a graphic for the K.O. Show and Cole hyped the segment for later in the show.
-L.A. Knight made his entrance. They showed a graphic for Knight against Rick Boogs. Cole mentioned that they teamed together last week and it didn't go well. Cole said the match is after the break. [c]
-Rick Boogs made his entrance. They showed Boogs and Knight teaming together last week, then Knight's attack on Boogs after the match. After Boogs entered the ring, the Street Profits made their entrance.
(4) L.A. KNIGHT vs. RICK BOOGS
Boogs took Knight down. Boogs then tossed Knight with a biel throw. The Profits joined commentary. Knight rolled to the outside and Boogs followed him out. Boogs lifted Knight then dropped him on the announce table. The Profits celebrated. Boogs rolled Knight into the ring but Knight caught Boogs coming in and stomped Boogs. Boogs recovered and whipped Knight into the corner. Boogs charged but Knight moved and Boogs hit the post. Knight charged and hit Boogs with a running knee. Knight stomped on Boogs in the corner. Boogs tried to whip Knight but Knight threw Boogs down. Knight went for an elbow drop but Boogs moved. Knight went for a headlock but Boogs shoved Knight off. Knight charged and Boogs launched Knight into the air and down. Knight kicked at the gut of Boogs. Boogs then shot Knight off the ropes and lifted Knight again to let him drop down. Boogs slammed Knight again. Boogs went for a Pump Handle Slam but Knight raked at the face of Boogs and hit the BFT for the win.
WINNER: L.A. Knight in 4:00
-Knight took the mic. He said he knows the Profits were talking trash the whole time. He said he would make change out of both of their five dollar asses. Knight said their time is coming. Knight said they're not going to get the smoke and it's L.A. Knight's game.
(McDonald's Analysis: Not a bad match. I thought Boogs would get the win, but they did the right thing and gave the win to Knight. It's interesting that Knight is feuding with the Profits without a partner. I wish even more now that they had broken them up and the feud was between Montez Ford and Knight. Knight's promo after the match was solid and makes me wonder where this is leading.)
-Karrion Kross was in the back with Scarlett. He had a tarot card of Styles. Kross said when a man becomes obsessed with one goal they lose sight of everything else. Kross said that Styles shouldn't be thinking about beating Rollins, he should be thinking about what condition he'll be in after he's victimized by Karrion Kross.
(McDonald's Analysis: I've said it before but it continues to be true. Kross' promos are actually pretty good when they're kept short like this and he can't ramble on with platitudes. He never wins, so everything he says is an empty threat, but he's doing better than I expected in this role.)
-A.J. Styles made his entrance. Cole hyped his match against Karrion Kross for after the break. [c]
-They showed a video package for Alba Fyre and Isla Dawn.
-Kross made his entrance with Scarlett.
(5) A.J. STYLES vs. KARRION KROSS (w/ Scarlett)
Kross went right after Styles with right hands then slammed him into the turnbuckles. Kross hit a big forearm to Styles in the corner then followed up with a belly to belly suplex. Kross charged Styles and Styles moved. Styles chopped and punched away at Kross in the corner. Kross shoved Styles and Styles answered with a dropkick. Kross sent Styles into the corner then hit him with a clothesline. Styles recovered and went to the apron. Scarlett grabbed Styles' foot and Kross attacked Styles and took him down. Michin came down the ramp and went after Scarlett. Michin chased Scarlett to the back as Kross looked on from the ring. [c]
Kross was in control as they came back from break. They showed Kross slamming Styles into the ring post during the commercial break. Styles fought back on Kross and delivered chops. Styles came off the ropes but Kross took him down with an elbow. Kross made the cover for a one count. Kross went to a headlock and the crowd cheered Styles on. Styles got to his feet and elbowed Kross in the gut. Styles landed a big punch followed by a chop and a kick. Styles charged Kross in the corner and hit a flying clothesline. Styles lifted Kross to his shoulders but Kross got free. Styles hit the Pele Kick and then a sliding clothesline. Styles got a near fall. Styles took Kross to the corner and went to the second rope. Kross reversed and hit a Northern Lights suplex and transitioned into a fisherman's suplex for a near fall. Kross stalked Styles and measured him. Kross went for a Kross Hammer but Styles ducked and hit a series of strikes. Styles went for a Styles Clash but Kross got away. Kross went to the corner and Styles charged. Kross lifted Styles to the apron. Styles hit a big right hand followed by the Phenomenal Forearm for the win.
WINNER: A.J. Styles in 9:00
(McDonald's Analysis: Not a bad TV match but there was a never a doubt as to the outcome. Styles and Kross actually worked better together than I thought they would. It's a shame in a way that Styles disposed of Kross so easily and cleanly because they can't really go back to this in a believable way now. Kross is an odd case because he's treated as if he's the most important job guy on the roster. Styles got another win on his way to the match with Rollins and that was the right move. I'm more interested in what they do with Styles once this tournament is over. After tonight, I think it's safe to say the answer isn't Karrion Kross.)
-Cole hyped the K.O. Show with Solo Sikoa and Roman Reigns as they showed the graphic. [c]
-Styles came through the corner and Kayla Braxton approached. Styles said that Rollins can be unstoppable but he can't be phenomenal. Styles said he is phenomenal and he's going to be the first World Heavyweight Champion.
-They showed graphics for Night of Champions as Cole and Barrett hyped the event for tomorrow in Saudi Arabia at a special start time. After the graphics, they showed a video package on the feud between Cody Rhodes and Brock Lesnar.
(McDonald's Analysis: Is Rhodes against Lesnar the main event of this show? How weird would that be with a new World champion being crowned and Roman Reigns on the card. I have a feeling they'll open the show with Rhodes and Lesnar but this video package is starting to make me feel differently. This is one of those cards where the match placement will be much more interesting than it normally is.)
-Sami Zayn made his entrance in the arena. Kevin Owens followed. Once again, they showed the graphic for the K.O. Show and Cole said it will happen after the break. [c]
-They showed a graphic for Roman Reigns' 1,000 day Championship Celebration next week on Smackdown. They also announced two qualifying matches for the Money in the Bank Ladder matches.
-Owens and Zayn were in the ring with the K.O. Show set. Owens introduced the show. Zayn interjected and said when they do it together it's both of their show. Owens re-introduced the show as the Kevin and Sami show. Owens said they defend the Undisputed Tag Team titles against Reigns and Sikoa tomorrow, but before then, he has something he needs to get off his chest. Owens introduced Sikoa and Reigns.
-Paul Heyman appeared on the stage. He said it amazes him that they still don't get the plot. Heyman said Reigns doesn't come out when they want him to. The crowd booed. Heyman said you can't boo when he has the mic. Heyman then said that Reigns comes out when he wants to.
-The Usos' music played and they appeared on the stage with Heyman. The Usos walked past Heyman and made their way to the ring. Heyman looked on in disbelief. Jey said they didn't forget what Owens and Zayn did last week. Jey said there's a bigger problem for Owens and Zayn in front of them. Owens turned to Heyman and said he knew Reigns wouldn't come out, but he wanted to talk to the Usos. Owens said that for months, Zayn has been telling him they need to help the Usos and Owens doesn't get it. Owens said he couldn't care less. Owens said that Zayn has been right about everything the whole time. Owens said he's been right about how Reigns treats the Usos and how the Usos deserve better. Owens called Reigns delusional. He then said that the Usos are the heart of the table. He asked what the Bloodline would be without them. Owens said Reigns treats the Usos like they're disposable and Reigns uses them. Owens said the Usos don't do anything unless Reigns tells them to. He asked what the Usos think when they look in the mirror. Owens said they went from being the greatest tag team in the history of WWE to Reigns' errand boys.
-Jimmy took the mic and said that they're the best tag team in the world. Jimmy said that when it comes to the Usos, he is the Tribal Chief. Jimmy dropped the mic and Jey threw up the one finger.
-Roman Reigns' music played and he appeared on the stage. Reigns walked toward the ring and did not look happy. Reigns entered the ring and got in Jey's face. Reigns took the mic from Jey and tossed it down. Reigns then moved to Jimmy and stared him down. Jimmy looked down. Reigns ripped the mic out of his hand as well. Zayn chimed in. He asked Reigns if he knew it was over. Zayn said the Bloodline is collapsing and it's all his fault. Reigns ripped the mic out of Zayn's hand and stared him down. Owens hit the Stunner on Reigns. The Usos attacked Zayn and Owens. Owens and Jimmy battled on the outside and Zayn took out Jey in the ring. Solo Sikoa appeared and took out Owens and Zayn with Samoan Spikes. Reigns yelled at Sikoa to pick them up. Reigns tossed the K.O. Show chairs out of the ring. Reigns posed in the corner and hit a spear on Zayn. The Usos hit the ring and grabbed both sets of Tag Team titles. Jey handed his set to Sikoa. Jimmy held his set. Reigns asked for them. Jimmy hesitated. Jimmy looked down at the titles. Jey came over and tried to take the titles from Jimmy. Jimmy resisted, but Jey got them. Jey turned and handed the titles to Reigns. Reigns took them from Jey and stared down Jimmy. Sikoa handed the other set of titles to Reigns. Reigns held up both sets of titles and the Bloodline posed as Jimmy sulked in the corner.
(McDonald's Analysis: Awesome. Just an awesome way to end a wrestling show with the hottest act in the industry right now. Jimmy has emerged as another great actor in this saga and is now getting his moment in the son as the member of the Bloodline on the outs. His refusal to hand the titles to Reigns spoke volumes and was a huge moment that they can go back to again and again if the two end up feuding with each other. Not only that, but now Jimmy has his moment of "speaking out of turn". Months ago, Jey said he didn't care what the Tribal Chief thought. Now, Jimmy said that in the Usos, he's the Tribal Chief. Just excellent stuff here. Zayn's quip about the Bloodline being over felt like the perfect bit of needling that would send Reigns over the edge. The end of this segment makes me think that Owens and Zayn will win, given the fact that WWE typically has the wrestler or wrestlers that are going to win look bad on the go home show and the wrestler or wrestlers who are going to lose, get the upper hand. There may be a change to that formula here because it's Reigns, but it is something to keep in mind. I'll stick with what I said previously and predict that this match won't have a real finish. I assume the Bloodline will get another beat down in on Zayn and Owens but not come away with the titles. Either that, or Jimmy is going to cost Reigns and Sikoa the match somehow and Sikoa will take the fall. To be clear, I just want Reigns and Sikoa to win so Reigns has yet another thing to gloat about and hold over the heads of Jimmy and Jey. I talked about match placement earlier, and I'll go out on a limb and say if this is the main event, expect some sort of major storyline implications coming out of it. If it's earlier in the show, it's probably a non-finish or a win for Reigns and Sikoa. No matter the outcome on Saturday, this is the most compelling thing in wrestling and there's so many different directions they can take coming out of this, which make it far from stale. On another note, the reactions from Heyman in this segment were great and he was the unsung hero in many ways with his background acting.)