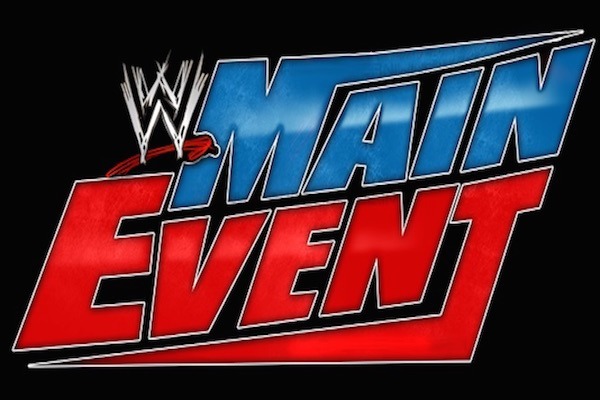 ---
SPOTLIGHTED PODCAST ALERT (YOUR ARTICLE BEGINS A FEW INCHES DOWN)...
---
WWE MAIN EVENT TV REPORT
MAY 25, 2023
HULU STREAMING TV
REPORT BY MIKE F. MEYERS, PWTORCH CONTRIBUTOR
Announcers: Byron Saxton, Kevin Patrick
REASONS TO WATCH…
Nikki Cross and Emma square off for first time
(1) DANA BROOKE vs. TEGAN NOX
The women locked up and were evenly matched. They had another go, and Nox twisted Brooke into a corner. Brooke caught Nox's kick attempt, then Nox begged Brooke to release her foot. Brooke complied, but applied a side headlock before shoving Nox to the mat. Brooke ducked a clothesline and took Nox to the mat with a waist lock. She snap mared Nox back to the mat, then kicked her in the shoulder and covered Nox for a one-count. Nox stunned Brooke by yanking her neck downward across the top rope, then flung her to the mat by her hair. Nox choked Brooke against the middle rope, then snap suplexed her to the mat. Nox covered for two.
Nox slowly maneuvered Brooke into a corner and landed several quick kicks. Nox covered for two, then applied a chinlock. Brooke escaped with a hip toss, then took Nox down with a flap jack. Both women were slow to their feet. Brooke blocked Nox's offense and landed her own shots. She clotheslined Nox twice to the mat, then hit a reverse elbow in the corner. Brooke hit a DDT and covered for two. Nox fired Brooke into a corner, then stacked her up with an illegal pin with her feet on the ropes. The ref didn't see this and counted the Nox three-count.
WINNER: Tegan Nox by pinfall in 5:20.
(Meyers's Analysis: The only remarkable thing about this match was the referee's inexcusable lack of attention to Nox's glaringly obvious illegal pin. The ref was in perfect position to see this unfold, yet she allowed it to happen.)
(2) NIKKI CROSS vs. EMMA
Cross controlled Emma with an early wrist lock. Emma applied a side headlock, but Cross fired her off and tripped her on the rebound. Cross ran the ropes and knocked Emma down with a shoulder block. Cross fired Emma face-first into all four corners, then hopped on Emma's back and applied a modified sleeper. Emma fell onto her back, smashing Cross against the canvas and causing her to relinquish the hold. Emma clotheslined Cross back to the mat as we cut to break.
Emma was in control after the break, lifting knee strikes to Cross's midsection before suplexing her to the mat and covering for two. Cross battled out of a corner, but Emma yanked her to the mat by her hair. Emma covered for two. Emma lined up and kicked a seated Cross in the back. Emma catapulted Cross's neck up into the bottom rope, then covered for another two-count. Emma applied a chinlock.
Cross got free quickly and rolled up Emma for a surprise two-count. Cross kept moving and hit a jawbreaker. Cross landed repeated blows before knocking Emma to the mat. Cross ran the ropes and ducked a clothesline before taking Emma out with a low drop kick to the knee. She splashed Emma in the corner, then took Emma down with a tornado DDT from the same corner. Cross climbed to the top rope as Emma got to her feet. Cross jumped, but Emma ducked, causing Cross to belly flop onto the canvas. Emma hit a running kick to Cross's chin, then covered Cross for two. She fired Cross into a corner, then hit a cross body splash to follow up. Emma covered for another two-count. Emma fired Cross into another corner and charged in after her, but Cross sidestepped, causing Emma to spear the ring post. Cross took advantage and took Emma down with a twisting neckbreaker, then covered for the three-count.
WINNER: Nikki Cross by pinfall in 8:10.
(Meyers's Analysis: Decent action and a fun finish. This match had more conviction in its movements than the first.)
SHOW SCORE (0-10): 7.0
Find Mike Meyers on Twitter: @themikeshow42
---
CATCH-UP: 5/17 WWE MAIN EVENT TV REPORT: Tegan Nox vs. Nikki Cross, Brooke vs. Emma, more