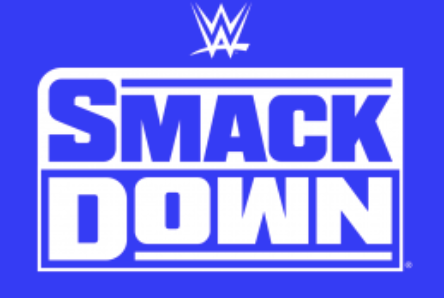 ---
SPOTLIGHTED PODCAST ALERT (YOUR ARTICLE BEGINS A FEW INCHES DOWN)...
---
WWE SMACKDOWN TV REPORT
JUNE 2, 2023
WILKES-BARRE, PA. AT CASEY PLAZA AT MOHEGAN SUN ARENA
AIRED LIVE ON FOX
Announcers: Michael Cole, Wade Barrett
---
[HOUR ONE]
-After "Then, Now, Together, Forever," they cut live to the crowd in the arena as Michael Cole introduced the show. He touted the sellout crowd. They went to Cole and Wade Barrett standing at ringside in a change of setting for them. Cole said only five men have held a WWE Championship over 1,000 days and Reigns is part of that group. Barrett said they celebrate him tonight.
-A video narrated by Paul Heyman aired, nearly four minutes in length, on Reigns including graphics of past champions and the lengths of their title reigns in total days interspersed with clips of Reigns's successful defenses at certain day totals. There was even a graphic for C.M. Punk amongst the past champions shown. Heyman noted it was the longest reign in over 35 years.
(Keller's Analysis: That was tremendous. That's the first time some of those wrestlers' WWE/WWF/WWWF title reigns have been acknowledged on Smackdown ever, probably. It was a cool march through WWE history and made the Reigns title reign feel like a bigger deal.)
-They showed Austin Theory standing in the ring smiling, but then cut to a clip of Reigns's WrestleMania 37 win over Edge and Daniel Bryan. A graphic hyped that he'd be on the show later. Cole said in four weeks in London, England, the Money in the Bank event will determine who wins the briefcase to earn a title shot at a time of their choosing. They plugged the MITB qualifier matches scheduled for the show.
-Theory stood mid-ring and said, "Welcome to Austin Theory, live!" He said tonight is a very special night because it'll be a celebration of Reigns's title reign. He said what would make tonight greater is also celebrate the greatest U.S. Champion of all-time. He said it'd be a total of 1,209 days. He said it's impressive and inspiring, just like his victory over John Cena at WrestleMania. He said he's going to have a 1,000 day celebration for his title too, and perhaps 2,000 or 3,000 and 4,000. He said they can't boo him because he's 25 and the greatest. He said people gravitate toward you and want to be part of it. He introduced Pretty Deadly, who came out to their ABBA-sounding entrance theme. Wilson said it was their pleasure to "destroy those ugly Gremlins, the Brawling Brutes." Prince said they are the champion the people deserve. They saluted Theory. The Brawling Brutes then came out to their music.
(1) AUSTIN THEORY & PRETTY DEADLY (Kit Wilson & Elton Prince) vs. THE BRAWLING BRUTES (Sheamus & Butch & Ridge Holland)

Ridge opened against Prince. Barrett said he's one the prettiest sports entertainers ever. The bell rang 11 minutes into the hour. Barrett said Pretty Deadly call Smackdown "Snackdwon" because they're two delicious snacks. Theory tagged in against Butch, but Theory called for Sheamus to tag in. Sheamus smiled and tagged in. Theory bailed out to ringside as they cut to a break at 3:00. [c]
Back from the break, Prince had Butch grounded. They showed that during the break, Theory gave Butch a neckbreaker off the ring apron. Sheamus tagged in and went on a flurry of offense against Theory and then Prince and Wilson who charged at him. All three Brutes gave White Noises to Theory and Pretty Deadly at once in the ring. Sheamus pounded his chest and delivered a Brogue Kick. Pretty Deadly pulled Theory out of the ring. Holland knocked them over at ringside. Sheamus leaped at Pretty Deadly with clotheslines of both. Butch then moonsault pressed them off the middle turnbuckle. They cut to another break at 10:00. [c]
Back from the break, the Brutes took turns hitting big movers on Prince. Sheamus landed a flying kneedrop for a two count. He followed with a Celtic Cross attempt, but Prince escaped. Wilson and then Theory got in moves against Sheamus leading to a two count. Sheamus came back with a big clothesline. Sheamus came back with a knee to the jaw for a near fall.
Holland and Prince tagged in. Holland backdropped both Prince and Wilson. Brawling Brutes landed a barrage of forearms against Theory, Wilson, and Prince against the top rope. Theory shoved Sheamus into the ringpost at ringside. Prince covered his face with the ring apron to disguise himself; meanwhile Wilson, the legal wrestler, clipped Holland's leg from behind. Pretty Deadly hit their Spilt Milk finisher and then Theory scored the three count.
WINNERS: Theory & Pretty Deadly in 16:00.
(Keller's Analysis: Good action throughout. Makes sense to give Theory & Pretty Deadly a win here. Holland is the designated jobber of the Brawling Brutes.)
-They went to Cole and Barrett at ringside who discussed the WWE Tag Team Title match at Night of Champions last Saturday. Highlights aired.
-They showed Paul Heyman walking backstage with both of Reigns's title belts. He walked into a locker room with Roman Reigns's name on a sign on the door. [c]
-Cole plugged upcoming Undertaker one-man shows in the U.K.
-Heyman talked to a stoic Solo Sikoa backstage. He told Solo they need to make tonight special for Reigns, especially in light of what happened at NOC. He said he's going to talk to Adam Pearce to be sure the Usos are nowhere to be found "so this is the night we acknowledge Roman Reigns."
-A video package aired on Seth Rollins winning the World Title over A.J. Styles.
-A clip aired from earlier in the day of Michin, Karl Anderson, and Luke Gallows wishing Styles a happy birthday. Styles said his gift should be Gallows & Anderson taking out Hit Row.
-The O.C. made their ring entrance. [c]
(2) KARL ANDERSON & LUKE GALLOWS (w/Michin, A.J. Styles) vs. HIT ROW (Ashante "Thee" Adonis & Top Dolla w/B-Fab)
The bell rang 45 minutes into the hour. Anderson & Gallows dominated and finished Adonis with the Magic Killer. When Top Dolla knocked Anderson and Gallows out of the ring in anger afterward, Styles caught him with a surprise Phenomenal Forearm.
WINNERS: Anderson & Gallows in 4:00.
-Pearce was on the phone and said this is one of the biggest nights of Smackdown this year. Heyman walked up to him. Pearce said he informed the Usos they weren't needed and their travel was canceled. He said as per Heyman's request they've doubled security in case they decide to show up on their own. Heyman smiled and called Reigns.
-They showed the ring beginning to be decorated for The Grayson Waller Effect. [c]
-A graphic announced that Seth Rollins will defend his title on Raw on Monday night against Damian Priest.
-The Grayson Waller Effect: Waller said he brings everyone the biggest and best stars, including tonight. He introduced Asuka. who made her ring entrance. A clip aired of her win over Bianca Belair at NOC. Back live, Waller said Asuka needs to have her head on a swivel with so many competitors aiming for her. Asuka talked gibberish and then Waller laughed like he understood her.
Iyo Sky came out and had a verbal exchange with Asuka. Bayley then marched out to her music and said either she or Sky are going to win the Money in the Bank, so a member of Damage CTRL will win the briefcase and cash in successfully against Asuka.
[HOUR TWO]
Shotzi came out next and said the chaos of the MITB match is made for her. Lacey Evans walked out and said none of those "nasties" are going to win. Zelina Vega walked out and said they're all underestimating her. She said Rhea Ripley underestimated her at Backlash because she was "this close" to beating her. Bayley cackled and called her an idiot. Asuka made her way to the stage and said nobody is ready for Asuka. Belair jumped her on the stage. Referees and officials tried to separate them. [c]
-Cole touted that Rhea Ripley now has 2 million followers on Instagram and is the most-followed active WWE Superstar. It noted she has more followers than Serena Williams, Jeremy Renner, Tom Hanks, and the New York Yankees. (Eclectic mix.)
-They showed a clip from NXT on Tuesday of "free agent" Baron Corbin attacking Carmelo Hayes and holding up his title belt.
-Cameron Grimes told Pearce that next time he sees Corbin on Smackdown, he's going to handle him.
(3) LACEY EVANS vs. ZELINA VEGA – Money in the Bank qualifier
They showed a clip of Lacey attacking Vega before the match as workers were clearing the ring of the Grayson Waller Effect set. Zelina was down in the corner, but nodded to the ref when he asked if she was ready for the match to begin. Lacey grounded Zelina and controlled her on the mat. She yelled at the ref for not counting when she put her boot on Zelina's chest. Zelina countered a back suplex attempt and hit her Code Red for the win.
WINNER: Vega in 3:00 to quality for MITB.
(Keller's Analysis: It's so strange watching Lacey's start-and-stop push in WWE. It's good to see Zelina perhaps being rewarded for a strong performance and great crowd reaction at Backlash.) [c]
-Another Reigns title defense clip aired.
-Backstage, Latino World Order were hanging out. A happy Santos Escobar congratulated Zelina and then said he's going to win the men's MITB. Rey Mysterio showed up and predicted MITB victories for both of them.
(4) MONTEZ FORD vs. L.A. KNIGHT – Money in the Bank qualifier
The bell rang 20 minutes into the hour. Barrett said Knight has a groundswell of support that rivals Ford. An "L.A. Night!" chant broke out. Ford turned to the crowd and smiled. Cole said there has been speculation that Ford and Angelo Dawkins are going to compete more in the singles division. They cut to a break at 3:00 after Knight knocked Ford to the floor. [c]
Ford rallied after the break. Barrett said Knight dominated during the break. Ford landed a high roundkick at 9:00 and then climbed to the top rope. Knight knocked him off balance and set up a superplex. Ford shoved him down, but Knight met him back at the top. Ford again shoved him to the mat. He followed with a top rope move, but Knight moved. Knight rolled through on a Ford roll-up and held the middle rope to score the three count.
Knight brought a ladder into the ring and climbed it after the match.
WINNER: Knight in 10:00 to qualify for MITB.
(Keller's Analysis: I was curious who was going to win this one. Knight has some momentum.)
-They went to Cole and Barrett at ringside. Cole threw to a vignette on the NXT Women's Tag Team Champions, Alba Fyre & Isla Dawn. They showed snowy scenes and put Latin words on the screen during the vignette.
-Triple H made his ring entrance. [c]
-Barrett hyped next week's MITB qualifying matches: Butch vs. Baron Corbin, Santos Escobar vs. Mustafa Ali, Michin vs. Bayley, and Shotzi vs. Iyo Sky.
-Triple H stood in the ring next to a pedestal with presumably a new title belt under a covering. Triple H compared Reigns changing the sport of pro wrestling to Muhammad Ali in boxing and Michael Jordan in the NBA. He said they get to watch Reigns in current time, but he's a wrestler they'll tell their children and grandchildren about. He introduced Reigns.
Reigns made his entrance with Solo and Heyman. Triple H said on behalf of WWE and the WWE Universe, he wanted to congratulate him for surpassing 1,000 days as champion. He said that hasn't happened in nearly 40 years. He said to help celebrate that historic achievement, it was his honor to present him with "a brand new undisputed WWE Universal Championship." He unveiled the new belt. Cole called it "absolutely incredible."
Reigns picked it up and looked at it. He asked Heyman to remove the belt he was wearing so he could hold up the new belt. Pyro blasted as Reigns smiled and walked in a circle. He talked to Solo who as usual looked like he was stuck in traffic and late for an important dinner. As Reigns smiled and told the WWE Universe to acknowledge him, the Usos music played. Cole said they weren't invited. [c]
Back from the break, Jimmy was staring at Reigns mid-ring. Reigns looked over at Jey and said, "Kick him in the face." He repeated himself. He said Jimmy kicked him in the face, so Jey should kick Jimmy in the face and fix things. Jey paced nervously as Reigns stared at him sternly.
Jimmy said his instinct is protect his brother. He warned Solo that Reigns will use him and then kick him to the side. Solo stood behind Reigns with his arms crossed, not giving away his ultimate allegiance. Reigns said he's the Tribal Chief. He said they should just ask Solo who he's loyal to around here. He gave him the mic. Solo held the mic, paused and absorbed the moment, and then looked at Reigns and said, "I acknowledge you, my Tribal Chief." Reigns smiled. Solo then added: "But these two right here, they're my brothers." Reigns's eyes bulged. Solo handed Reigns the mic and walked over to the side of the Usos. Reigns looked deflated and concerned. Jimmy asked Reigns if he wants to run things together with respect or is he going to end up on the Island of Relevancy all by himself. When Reigns approached Jimmy aggressively and told him to shut his mouth, Jimmy pie-face shoved him.
Jey didn't seem to approve of that escalation. They bleeped the crowd. Jey stood between them and said, "Not like this." He told Reigns he needs him. He said they're family and they're better than all this. Jimmy said Jey is right and they're strongest together. Jimmy said Jey and Solo are his brothers, but Roman has always been his brother. "Let's run this place like we've been doing," he said. "We're family, right? We're still the ones, right?"
Reigns wiped sweat from his forehead slowly with a sense of stress and tension ready to explode. Reigns moved in and hugged Jimmy and cried. Jey rested his head on the top rope in relief. Reigns, though, then said, "No." He let go of the hug. Jey banged his fists on the top rope. Solo then gave a Samoan Spike to Jimmy. Jey looked at Solo with seething anger over that betrayal. Solo looked down at Jimmy as Jimmy clutched his throat and looked up at him. Reigns left the ring. Heyman had already bailed out to ringside. Reigns's music played and Solo joined Reigns and Heyman as they walked to the back. Cole said Solo chose Reigns over his own brother, Jimmy Uso.
Heyman asked Reigns, "What about Jey?" Reigns said Jey will do what he always does and "fall in line." He said he'll come around. Cole said that is the remaining question.