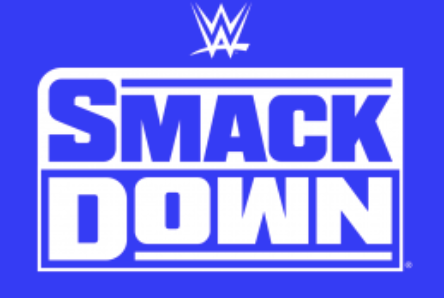 ---
SPOTLIGHTED PODCAST ALERT (YOUR ARTICLE BEGINS A FEW INCHES DOWN)...
---
WWE SMACKDOWN TV REPORT
JUNE 2, 2023
WILKES-BARRE, PA AT MOHEGAN SUN ARENA
AIRED ON FOX
REPORT BY ALEX McDONALD, PWTORCH CONTRIBUTOR
Announcers: Michael Cole, Wade Barrett
[HOUR ONE]
-The camera panned the crowd as Michael Cole introduced the show. The camera showed Wade Barrett and Michael Cole standing at ringside. They commented on Roman Reigns' 1,000 day title reign. Cole then threw to a video package on the title reign.
-The video package was narrated by Paul Heyman and showed Reigns winning the title in 2020. The package then shifted to the opponents Reigns has defeated during the reign. They also showed other notable title holders Reigns passed as he reached each milestone. The video ended with Reigns' victory over Cody Rhodes at Wrestlemania 39. Heyman said we all need to acknowledge Reigns and the celebration will happen tonight.
(McDonald's Analysis: I was having some antenna issues, but was able to see most of the video. This was really well done and did a good job of highlighting the important moments during Reigns' historic title reign. The inclusion of past stars as Reigns eclipsed their title reigns was a nice touch and really added to the mystique of the reign itself. It's funny, because videos like this show how important a title can be and how much it really matters, which makes the new title look even less important.)
-Austin Theory was in the ring. Cole said even Theory must acknowledge Reigns. They then cut to a video of one of Reigns' wins during the title reign. Afterwards, they showed graphics for the two Money in the Bank Qualifying matches tonight. After that, they showed a graphic for the upcoming match which pits Theory and Pretty Deadly against the Brawling Brutes.
-Theory was in the ring. He said tonight is the celebration of Reigns. Theory then added his title reign to Reigns' and said it would be 1,209 days. Theory said it's inspiring. He said it's almost as inspiring as being the guy that beat John Cena at Wrestlemania. Theory said he's going to have his own 1,000 day celebration, followed by 2,000, 3,000, and 4,000 days. Theory said if he keeps getting opponents like Sheamus, he will be United States Champion forever. Theory mentioned his age and called himself the greatest of all time. Theory then introduced Pretty Deadly.
-Pretty Deadly made their entrance. Kit Wilson took the mic and said it was their pleasure to destroy the Brawling Brutes. Elton Prince said Theory is a champion the people deserve. Pretty Deadly then motioned to Theory and did their catchphrase.
-The Brawling Brutes made their entrance to cut off the heels.
(1) AUSTIN THEORY & PRETTY DEADLY (Kit Wilson & Elton Prince) vs. BRAWLING BRUTES (Sheamus, Butch, & Ridge Holland)
-Prince started against Holland. Holland took Prince down right away. Holland slammed Prince into the top turnbuckle then took him down with a clothesline. Butch tagged in. Holland lifted Prince for a suplex and Butch hit a dropkick to knock Prince into the suplex. Prince tagged in Wilson and they double teamed Butch in the corner. Wilson made the cover on Butch for a near fall. Wilson put a headlock on Butch as the crowd chanted for Sheamus. Butch shot Wilson off the ropes and took him down with a clothesline. Butch pulled at the fingers of Wilson. Butch went for a kick but Wilson ducked and tagged in Theory. Theory entered the ring and Butch teased a tag to Sheamus. The crowd cheered. Butch tagged Sheamus. Sheamus entered the ring and stared down Theory. Sheamus started after Theory but Theory dropped to the outside. [c]
Prince was in control of Butch as they came back from break. They showed a replay from during the commercial break. It showed Theory hitting Butch with a neckbreaker on the outside. In live action, Prince tagged in Theory and Theory stomped on Butch. Theory then tagged in Wilson who continued the advantage before he tagged in Prince. Butch fought back on Prince with chops and caught him with a kick in the corner. Butch followed it up with a tornado DDT and both men were down. Sheamus and Theory tagged in. Sheamus took Theory down with a pair of forearms then hit a running clothesline on Theory in the corner. Sheamus took Theory down with a slam. Sheamus went for a double Ten Beats on Pretty Deadly but Theory went for a roll up. Sheamus recovered and hit an Irish Curse on Theory. Sheamus then gave the Irish Curse to both members of Pretty Deadly. Holland and Butch entered the ring. The Brutes hit stereo White Noise on all three heels. Sheamus went for a Brogue on Theory but Theory dropped to the outside. Sheamus climbed to the top and jumped onto Pretty Deadly and Theory. Butch followed with a dive of his own. The Brutes celebrated as Pretty Deadly and Theory were down. [c]
Back from break, Butch fought back against Pretty Deadly. He hit a pair of kicks in the corners then tagged in Holland. Holland tagged in and splashed Prince in the corner. Holland and Butch then hit a double team. Sheamus tagged in and hit a knee drop off the second rope. Sheamus made the cover for a near fall. Sheamus set up for a Razor's Edge but Prince got free. Wilson tagged in and hit a double knee to the face of Sheamus. Theory made a blind tag and lifted Sheamus to his shoulders. Theory spun Sheamus into a slam and made the cover for a near fall. Theory was frustrated with the count. He mounted Sheamus and rained down punches. Back on their feet, Sheamus blocked a strike then took Theory down with a clothesline. Holland came in and took out Pretty Deadly. Theory sent Butch to the outside with a backdrop. Theory rolled through the ropes from the apron but Sheamus caught him with a knee. Sheamus made the cover for a near fall. Theory recovered. Holland and Prince tagged in. Pretty Deadly went for a double team but Holland hit a double backdrop. The Brutes hit stereo Ten Beats on Theory and Pretty Deadly. Afterwards, Holland hit a big slam on Holland. Holland made the cover but Theory broke it up. Theory hit an A-Town Down on Butch. Sheamus took out Theory. Wilson covered Prince with the apron to hide his identity. Holland went after Prince but Wilson attacked him from behind. Pretty Deadly hit Spilt Milk. Wilson tagged in Theory who came in and pinned Holland for the win.
WINNER: Austin Theory & Pretty Deadly in 19:00
(McDonald's Analysis: That was good stuff. Theory has turned in a couple of good performances the past couple of weeks and Pretty Deadly is better in the ring than I knew. The Brutes did what they usually do and that's a good thing. The finish was creative and a fun twist on the "twin magic" stuff we've seen a hundred times before. With all of that said, I don't know how you continue this feud from here. Pretty Deadly and Sheamus are a collective 3-0 against the Brawling Brutes. It's a shame that the Tag titles are unified. Pretty Deadly could be a really fun act as Smackdown Tag Champions, especially with the increased depth in the division since the draft. Theory is on his way, but unfortunately, it's going to be hard for him to shine as a heel on Smackdown with the Bloodline around.)
-Cole and Barrett sat ringside. Cole threw to a video package on the tag team main event from Night of Champions this past Saturday. The video highlighted the Usos' involvement and mistake with Solo Sikoa. The video showed Reigns' reaction and Jimmy's betrayal superkick to Reigns. The video slowed down and focused on Jimmy and Jey's interaction as well as Jimmy's second superkick to Reigns. It then showed the finish with Sami Zayn and Kevin Owens getting the win.
-Paul Heyman was in the back. He opened Roman Reigns' locker room door and walked in. Cole hyped the 1,000 Day Celebration for later in the show. [c]
-Heyman stood next to Solo Sikoa in the back. Heyman said they need to make it special for Reigns after everything that happened at Night of Champions. Heyman said he knows Sikoa feels the same way he does. Heyman said he's going to go talk to Adam Pearce to make sure the Usos won't be anywhere around. He said this should be the night we all acknowledge Reigns.
-Cole and Barrett sat ringside. Barrett said that Seth Rollins had an unfair advantage over A.J. Styles at Night of Champions. Cole then threw to a video recap of the World Heavyweight Championship match from Night of Champions.
-The O.C. was in the back "earlier today". Styles said it was his birthday. He said he'll take the loss and move on. The O.C. told him it was ok. Styles said he wants to see the O.C. take out Hit Row. After the video, The O.C. made their entrance in the arena. [c]
-They showed another Roman Reigns video package. This one highlighted his win over Brock Lesnar at Summerslam 2022.
-Hit Row was in the ring and ready for the match.
(2) THE O.C. (Luke Gallows & Karl Anderson w/ A.J. Styles & Michin) vs. HIT ROW (Ashante thee Adonis & Top Dolla w/ B-Fabb)
Adonis took down Anderson from behind and stomped away at him. Adonis took Anderson down again then tagged in Top Dolla. Adonis splashed Anderson in the corner then Top Dolla hit an elbow strike to Anderson. Top Dolla choked Anderson with the middle rope then tagged in Adonis. Adonis ran the ropes and jumped on Anderson on the middle rope. Adonis distracted the ref and B-Fabb smacked Anderson. Adonis put Anderson in a headlock. Anderson tried to fight back but Adonis cut him off. Anderson recovered and hit a big spinebuster. Both men were down. Anderson tagged in Gallows. Gallows took Adonis down with a big boot then knocked Top Dolla off the apron. Gallows ran the ropes and hit a spinning back elbow to Adonis. Gallows slammed Adonis then tagged in Anderson. The O.C. hit the Magic Killer for the win.
WINNER: The O.C. in 4:00
-Top Dolla hit the ring and knocked Anderson to the outside with a big boot. Styles flew in with a Phenomenal Forearm and took out Top Dolla. The O.C. then posed in the ring.
(McDonald's Analysis: Time filler. Nothing more to see here. The O.C. needs something else to do if they're going to be featured. Beside that, I really hope they find something worthwhile for Styles. With everything going on in the Bloodline, a match with Reigns doesn't appear to be on the horizon. That's a shame, I think they could have gotten a PLE out of that. I would be satisfied if we got a feud between Styles and Theory, though.)
-Adam Pearce was on the phone in the back. Heyman approached. Pearce said he cancelled the Usos' travel. He then said there's double security and he assured Heyman the Usos wouldn't get in the building. Heyman pulled out his phone and told it to "call Roman Reigns" as he walked away.
-The ring crew set up the ring for the Grayson Waller Effect. Cole hyped the segment with Asuka as the special guest. [c]
-Cole announced Seth Rollins against Damien Priest for the World Heavyweight Championship this Monday on Raw.
-They showed the video into for the Grayson Waller Effect. After the video, spotlights shined around the arena and Grayson Waller was introduced. He said it's been a big week in WWE and they're going to keep it rolling with his show. He said it's the most honest talk show in WWE. Waller introduced Asuka as the new Raw Women's Champion.
-Asuka made her entrance. Waller welcomed Asuka and congratulated her. Waller then threw to a video recap of Asuka's win over Bianca Belair at Night of Champions. Asuka laughed after the video then spoke in Japanese before calling herself the Raw Women's Champion. Waller said he couldn't have said it better himself. Waller then mentioned the briefcases above him. He said there's women in the back that think they're ready for Asuka. Waller then said it's only a matter of time before Belair comes back. Asuka spoke Japanese again. Waller laughed. Waller said it was smart how Asuka used the mist at Night of Champions. Asuka spit the mist on her fingers.
-Iyo Sky made her entrance. Sky marched down to the ring and spoke Japanese. Asuka laughed and spoke Japanese back. Sky responded and then the two argued before Waller cut them off.
[HOUR TWO]
-Bayley appeared on the stage. She said after she and Sky both qualify for Money in the Bank, one of them will win.
-Shotzi made her entrance. She said she would love nothing more than to crush their dreams with cold, hard steel. Shotzi said she was made for the chaos of the Money in the Bank.
-Lacey Evans made her entrance. She told Shotzi to shut up and salute her. Evans said none of them are taking the contract anywhere, because she's going to win it. Evans said she has to wrap her Cobra Clutch around Zelina Vega first.
-Zelina Vega made her entrance. She said everyone is underestimating her. She said Rhea Ripley underestimated her and she almost became champion. Vega said she'll never be half the woman she is. Vega said it'll be even sweeter when she qualifies and wins Money in the Bank. Bayley chimed in and all the women argued in the ring. Waller said it was the best day of his life. Asuka had made her way to the stage and said no one is ready for Asuka. Belair attacked Asuka from behind. Officials appeared and tried to break them up. Belair broke free and went after Asuka again. Finally, the officials got them separated. [c]
(McDonald's Analysis: What a complete and utter mess that was. First of all, is this the Smackdown Women's Division? They just had a draft and this is what they decided on? Jeez. Also, this is the worst part of Money in the Bank season. The trope of all the women arguing in the ring or backstage needs to be dropped. They do this every year and it never gets any better or means anything in the long run. Just an embarrassing segment that didn't do anything for anyone. The best part was Sky and Asuka, just because it's novel and something we haven't seen before. Just because of that, I'm rooting for Sky to qualify.)
-Cole touted Rhea Ripley's number of followers on Tik Tok. Afterwards, they showed Baron Corbin's appearance on NXT this past Tuesday.
-Pearce was in the back with Cameron Grimes. Grimes asked if Corbin was there. Pearce said no and that Corbin will be on NXT Tuesday. Grimes said he wants a piece of Corbin next time he's on Smackdown.
-Vega and Evans were in the ring. Vega grabbed at her face and looked hurt. Cole threw to a video of Evans hitting the Woman's Right on Vega during the commercial break.
(3) ZELINA VEGA vs. LACEY EVANS – Money in the Bank Qualifying Match
Evans attacked Vega and stomped on her in the corner. Evans charged and hit a handstand into a bronco buster type move. Evans dragged Vega out of the corner and swung Vega around before she tossed her down. Evans went after Vega and Vega caught Evans with a boot. Vega fought back and hit a kick but Evans took her down with a clothesline. Evans slammed Vega's head into the mat. Evans put Vega in a headlock. Vega kicked her way up then backed Evans into the corner. Vega hit Code Red and pinned Evans for the win.
WINNER: Zelina Vega in 3:00 to qualify for the Money in the Bank Ladder Match
(McDonald's Analysis: Just an absolute mess. This was clunky and awkward the entire way through. Neither of these women should be anywhere near this ladder match.)
-They showed a graphic for L.A. Knight against Montez Ford. Barrett hyped the match for later in the night.
-They showed another Roman Reigns video package. The video highlighted Reigns' victory over Sami Zayn at Elimination Chamber this past February. Cole mentioned that none of the videos show the Usos helping Reigns retain the titles, even though they were a huge part of Reigns' run as champion. [c]
-L.W.O. was in the back. Santos Escobar congratulated Vega. Escobar said that he's going to qualify for Money in the Bank next week. Rey Mysterio appeared. He said it's only a matter of time before Escobar and Vega are Mr. and Ms. Money in the Bank.
-The Street Profits made their entrance. Angelo Dawkins posed with Montez Ford at the top of the ramp then went to the back.
-L.A. Knight made his entrance. The crowd popped for Knight as he posed in the ring.
(4) MONTEZ FORD vs. L.A. KNIGHT – Money in the Bank Qualifying Match
They locked up and Knight got the advantage before he shoved Ford off. The crowd chanted for Knight. They locked up again and Ford put Knight in a headlock. Knight countered and Ford countered that. Knight and Ford traded counters once again. Knight and Ford traded shoves before Ford got another headlock. Knight shot Ford off the ropes and Ford took Knight down with a shoulder block. Knight ran the ropes. Ford leapt over Knight then hit him with a dropkick. Ford avoided Knight and went to the apron. Knight charged and knocked Ford off the apron and to the floor. Knight celebrated. [c]
Ford and Knight were both down as we came back from break. They got to their feet and traded right hands. The crowd cheered as if Knight was the face. Ford took Knight down with a shoulder block. Ford hit a back suplex and kipped up. The crowd booed. Ford went for a standing moonsault but he landed on his feet. Knight lifted Ford to his shoulders and slammed him. Knight made the cover for a two count. Knight stayed on the attack but Ford fought him off. Ford went after Knight but Knight took him down. Knight went for a moonsault of his own but Ford moved. Ford hit a big kick followed by a Rock Bottom for a near fall. The crowd chanted for Knight. Both men hit clotheslines at the same time and knocked each other down. They battled on their knees as they started to get up. Ford charged Knight and Knight moved so Ford went to the apron. Ford hit a kick and went to the top rope. Knight cut Ford off and followed him up. Ford fought Knight off. Knight ran across the ring and leapt to the top rope. Ford knocked Knight off and went for a splash but Knight moved. Ford rolled through. Ford got a roll-up but Knight reversed it. Knight held the ropes as he pinned Ford and got the win. The crowd popped huge.
WINNER: L.A. Knight in 10:00 to qualify for the Money in the Bank Ladder Match
-Knight pulled out a ladder and put it in the ring. Knight set up the ladder and climbed it. Knight posed at the top of the ladder with the briefcases.
(McDonald's Analysis: That crowd response was crazy. Ford has been getting great reactions for weeks now, but this was a step above that. This reaction went so far as to make Ford the heel. The crowd booed everything Ford did and erupted when Knight won the match and qualified. I wasn't sure which direction they were going to go here, but I was fine with either outcome. Knight getting the win adds an interesting heel to the match that could conceivably win and hold onto the briefcase while they build him up in the meantime. Ford would fill a role, but unfortunately, they may have already filled that slot with Ricochet. The old Shelton Benjamin spot of a guy who can do some cool stuff with the ladder but not actually win. Ford could actually be more than that, but WWE doesn't seem to believe in him enough at this time to run with it.)
-Cole threw to a video on the NXT Women's Tag Team Champions, Isla Dawn and Alba Fyre. The video said that the "Wholy Union is Here" at the end.
-Triple H made his entrance to a great response from the crowd. Cole called Triple H one of the greatest champions ever.
-They showed a Roman Reigns video package. This package focused on Reigns' victory over Cody Rhodes at Wrestlemania this year. Cole said that Reigns will be live in the arena after the break. [c]
-They showed a graphic for next week's Money in the Bank Qualifying matches. Barrett hyped them.
-Triple H was in the ring. He said that every once in a while an athlete comes along that changes their sport forever. He said in boxing it was Muhammad Ali and in basketball it was Michael Jordan. Triple H said you talk about these men for generations. He then said that right now in WWE, Roman Reigns is that man. Triple H said you will tell your children and grandchildren about this man. Triple H then introduced Roman Reigns.
-Reigns made his entrance with Solo Sikoa and Paul Heyman in tow. Cole touted Reigns' reign at 1,006 days. Reigns and Sikoa posed at the top of the ramp as pyro exploded behind them. Cole said that three weeks from tomorrow, Reigns will pass Pedro Morales and be fourth all-time in WWE history. Cole said he would only be behind Bob Backlund, Hulk Hogan, and Bruno Sammartino. Barrett said the pressures on Reigns have been more than they were for any of those men due to the day and age Reigns is in.
-Reigns entered the ring and stood opposite Triple H. Triple H congratulated Reigns. There was a podium in the ring with a black cloak on top. Triple H said this is epic and hasn't been accomplished in 40 years. Triple H announced that he was going to present Reigns with a new championship. Triple H unveiled the new championship and handed it to Reigns. Reigns looked down at the title. He asked Heyman to remove the old title from his waist. Reigns held up the new title as pyro exploded behind him. Reigns walked over to Sikoa and showed off the belt to him. Heyman strapped the belt around Reigns' waist.
(McDonald's Analysis: Does the new title really say "Undisputed" on it? Does WWE know what undisputed means? Also, this isn't really what I was expecting. Considering that they went with the giant WWE logo in the middle, I assume they will continue to hand this one out to sports teams, which means that this is clearly the title that matters and the thing Rollins has is a trinket.)
-Reigns took the mic and smiled. He started to say Pennsylvania, and cut himself off. Reigns then asked the entire Universe to acknowledge him. He was met with a loud mixed reaction.
-The Usos' music played and they made their entrance on the stage. Cole was in disbelief. Reigns looked upset and Sikoa looked ready to fight. Reigns walked up next to Sikoa and put his hand on Sikoa's shoulder. [c]
-Back from break, Jimmy and Reigns stood face to face. Jimmy looked down at the title around Reigns' waist. Jimmy smiled at Reigns. Sikoa looked on. Reigns looked over at Jey. Jey paced. Reigns told Jey to kick Jimmy in the face. Jey didn't react. Reigns reiterated. Jey stopped. Reigns told Jey to kick Jimmy in the face. Reigns said that's what Jimmy did to him. Reigns told Jey to fix it and kick his brother in the face right now. Jey continued to pace. Reigns looked angry. Reigns said he's not going to say it again. Jimmy chimed in and said that the only person that needs fixing, is Reigns. Jimmy said that Jey can't fix it. Jimmy said he's the one that did it and it was the kick heard around the world. Jimmy said he did what he did because he was being a brother. Jimmy said that brothers treat brothers with love and respect. He said that lately, Reigns hasn't been a good brother. Jimmy asked what kind of brother berates and humiliates his brothers. Jimmy said that Reigns has gone crazy. Jimmy said he'll protect his brothers. Jimmy told Sikoa that Reigns is going to discard him after he uses him for all he's worth. Jimmy told Sikoa to listen to him because he's Sikoa's brother. The crowd chanted Uso. Reigns said they chant that because of him. Reigns called Jimmy a fake. Reigns said Jimmy spoke for Sikoa like he can't talk. Reigns said let's hear it from Sikoa.
-Reigns handed Sikoa the mic. Sikoa raised the mic and said he acknowledges Reigns. Sikoa said that those two right there, are his brothers. Sikoa gave the mic back to Reigns. Sikoa walked over and joined the Usos. Reigns looked confused. Jimmy took the mic again. He asked if Reigns wants to run this together with respect, or if he wants to be on the Island of Relevancy by himself. Reigns told Jimmy to shut his mouth. Reigns started toward Jimmy but Jimmy shoved Reigns in the face. Reigns started toward Jimmy and Jey broke them up. Jey said it can't be like this. Jey said he needs Reigns and they're better than this. Jey said he needs Jimmy also. Jimmy said that Jey is right and they are stronger together. Jimmy said Jey and Sikoa are his brothers. Jimmy asked Reigns to be his brother and have respect. Jimmy said that he wants to run the place as they have been. Jimmy said they're still the ones. Jimmy asked if that was "right". Reigns looked conflicted and rubbed his face. Reigns stepped forward and hugged Jimmy. Jey looked relieved. Reigns said no while they hugged. Reigns backed off. Reigns glanced at Sikoa. Sikoa exploded and hit Jimmy with a Samoan Spike. Jimmy crumpled. Jey checked on Jimmy as Sikoa stood over him. Reigns exited the ring. Sikoa stared Jimmy down then exited the ring and left with Reigns. Heyman asked Reigns about Jey on the ramp. Reigns said that Jey will do what he always does and fall in line. Reigns, Sikoa, and Heyman left up the ramp as Jey consoled Jimmy in the ring. Reigns stared at them from the top of the ramp.
(McDonald's Analysis: What an absolutely unbelievable segment to close a show. Just wow. I'm struggling with the words to use to describe how great this was. Jey had been the star for a lot of this story, and over the last few weeks we've seen more from Jimmy as he's broken out as the alpha of the Usos and the one that won't stand for Reigns any longer. Jimmy has excelled in that role after being a background player for over a year. Jimmy was great here and came off as a huge star and not just a tag wrestler. His lines were on point and felt real. Jimmy, as a character, offered a path for Reigns that was logical and believable. I actually thought for a second that Reigns was going to accept and we were going to start on the path toward a babyface Bloodline. That was cemented when Sikoa chose his brothers. They got me hook, line, and sinker. I won't even lie. Then the hug happened, and it lingered for just a second too long. Reigns' subtle glance at Sikoa after he told Jimmy no was such a great moment and one that will be played over and over again in the video packages leading up to the eventual match between these two sides. I don't want to gloss over Sikoa. I've made no bones about the fact that I think Sikoa is going to be a huge star and will main event multiple Wrestlemanias and be one of the top stars in wrestling in the next three to five years. This segment proved that Sikoa is firmly on that path and he's learning from the excellent performances around him. It would have been easy to Sikoa to coast as the background figure in this awesome story, but he's his own character. His response was succinct, but that's the character. He looked conflicted, but confident about his decision. The crowd response when Sikoa got the mic and was told to speak for himself was very telling. It was an even bigger response when Sikoa joined his brothers, and then another huge response when Sikoa made the turn. Everyone in this scene was just excellent and it can't be overstated. This is wrestling drama at it's very finest. There's no "internet" talk, no insider terms, no shoot comments, just plain and simple story telling. They leave breadcrumbs, and reward you for picking them up. They tease swerves, then stay the course, and give the developments when they would naturally happen. Nothing is rushed and nothing takes too long. Every bit of care that all involved put into this story is felt every week and that, in and of itself, is a huge accomplishment. Now, we need to find out if it will be Jimmy against Reigns or the Usos against Reigns and Sikoa. And, after tonight, Reigns defending against someone else with Jimmy against Sikoa is also an option. There's so many ways they can go with this and that just adds to the intrigue of this awesome story.)