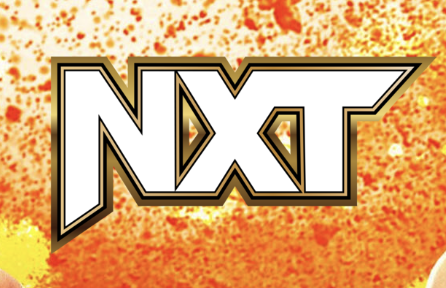 ---
SPOTLIGHTED PODCAST ALERT (YOUR ARTICLE BEGINS A FEW INCHES DOWN)...
---
NXT TV RESULTS
SEPTEMBER 19, 2023
WINTER PARK, FLA. AT THE CAPITOL WRESTLING CENTER
AIRED ON USA NETWORK
REPORT BY KELLY WELLS (@spookymilk), PWTORCH CONTRIBUTOR
NXT Commentators: Vic Joseph, Booker T
Ring Announcer: Alicia Taylor
Backstage Correspondent(s): McKenzie Mitchell
Tonight after the show, join the PWT Talks NXT self-proclaimed "gang of idiots" to break down the show with calls and emails.
•STREAM LIVE HERE ABOUT 15 MINUTES AFTER THE SHOW CONCLUDES
•CALL: (515) 605-9345
•EMAIL COMMENTS/QUESTIONS: pwtorchnxt@gmail.com
•IF YOU DON'T LISTEN LIVE, DOWNLOAD OR STREAM THE FULL SHOW POST-RECORDING
---
[HOUR ONE]
-Recaps of Becky Lynch finally winning the NXT Women's Championship opened. We got a good 60-90 seconds of their thrilling main event from last week. Becky's music played her to the ring. She put over the championship and then some of the bigger names in the division as she spoke in rhyming couplets (Ivy Nile – I'll go the extra mile; Jacy Jayne – you know I'll retain). She said "Tiffy Time" is over. The crowd chanted "Becky time" and she said "I like that" and soaked it in for a second. She said Tiffany Stratton hung with her and has earned a rematch. She said "she may be an idiot, and she may be an arsehole…"
Stratton's music played her to the ramp. She said "Did you really think the rematch was going to be optional?" She yelled that she was Tiffany Stratton, and Becky picked at her ear, mocking the shrill voice. Stratton demanded a match tonight. The crowd chanted "yes" and Stratton said she knew they'd love that, so it's not happening. She said she wanted the rematch at No Mercy. Lynch said the date wouldn't matter; the result would be the same. She said it's not because she isn't good enough, but because she isn't hungry enough. She said that even after ten years here, Becky wants it more than Tiffany does. Becky said Tiffany was proving tonight that she's a better fighter than she is a talker, so they may as well go punch for punch. The two went at it and Kiana James made it 2-on-1 for the heels. Lynch was able to fight off a chairshot and she ran both of them off to the ramp.
-Tony D'Angelo and Channing "Stacks" Lorenzo said they were going to offer all the worthy contenders a seat at the table, and then they would eat. He said they have to figure out who they're going to invite. They went through photos of The Creed Brothers, Los Lotharios, Hank & Tank, and Bronco Nima and Lucien Price. He said they'd have to fight for the chance for a championship match.
-McKenzie Mitchell interviewed Ilja Dragunov, who put over the effects of last week and said he'd be coming for Dominik Mysterio. Becky Lynch stormed in for a word and Ilja gave her the floor. Lynch said Stratton and James didn't have to jump her to ask for a fight. She said they'd face off in a handicap match tonight.
-Vic and Booker threw to Meta Four in the lounge. They were dressed as characters from The Matrix. Noam Dar put himself over using the worst Keanu Reeves impression I can imagine (but because it was Dar, it was still suitably strong as a heel schtick). The Global Heritage Invitational continues after the break. [c]
-Trick Williams ended a phone call and Dominik Mysterio showed up. He said he understands a guy like Williams who's stuck in someone's shadow. Williams took issue and said nothing will drive a wedge between them. Mysterio chuckled and said he used to say the same about his deadbeat dad.
-Becky Lynch vs. Tiffany Stratton was made official for No Mercy.
(1) TYLER BATE vs. BUTCH – Global Heritage Invitational match
We were shown Bate's defeat of Charlie Dempsey on Level Up, putting him atop Group A. Butch sits at three. Quick mat reversals early as the two extremely familiar opponents thwarted a lot of big offense. Bate teased the Bop and Bang and Butch sucker punched him. Bate turned incredulously and Butch grinned (for real, I think). Bate managed the Bop and Bang and battered Butch to a corner. The ref backed up an aggressive Bate, allowing Butch to hit a right and take take over briefly. Bate tried to sucker in Butch by offering his foot, and Butch stepped on it and threw a right. Bate went up and ran into a European Uppercut for two. Butch went up again and Bate joined him and hit a delayed superplex for a long two. The match went to split-screen. [c]
Back to full-screen, the crowd was chanting "this is awesome" as Vic put over the hard-hitting affair that continued through the break. Bate hit a side suplex for two. Tyler Driver '98 was fought off as Butch caught Bate in a triangle choke. Bate fought his way to freed om and did an airplane spin into a brainbuster for two. We were shown an Invitational watch party as all people in the tournament were present. Duke Hudson and Joe Coffey left to prepare. We heard a two minute warning. Butch hit a Tyler Driver of his own for two. Both guys hit impact moves for near-falls. Slingshot lariat by Bate. Bate missed from the top and Bitter End got two. We were under thirty seconds. The "Better End" finished with 11 seconds to go. Butch leapfrogged Bate here to win Group A. He'll face the winner of Group B next week. Bate and Butch hugged afterward.
WINNER: Butch at 11:49.
(Wells's Analysis: These two always put together a great match, though this was likely by far the shortest between them I've seen. Butch would make an interesting, if surprising, next opponent for Noam Dar. He certainly fits from a style standpoint, though I worry that no NXT talents will be holding NXT gold before long)
-Jacy Jayne and Thea Hail hung out at a clothing store. Thea tried a few looks and Jayne gave pointers. On her fifth attempt at an outfit, we got a closeup of her face and Jayne said "This is the one." Jayne said she couldn't wait for people to see the new Thea Hail next week. [c]
(2) DUKE HUDSON (w/Andre Chase) vs. JOE COFFEY (w/Wolfgang & Mark Coffey) – Global Heritage Invitational match
Coffey wins the group with a victory here, but Nathan Frazer can still win the block if Hudson wins. Hudson beat Coffey in a corner and hit a back bodydrop for two. Coffey did his own battering in a corner and kicked Hudson to the mat and stomped him. Coffey put Hudson into a corner and hit a backbreaker. He covered for two. Coffey did some taunting and Hudson fought back with rights. Hudson did the Chase U taunt and Coffey bailed to boos. Hudson followed and Coffey charged him into the apron. Back inside, Coffey hit a missile dropkick and a gut-wrench suplex. Glasgow Sendoff. Hudson rolled up Coffey for the flash pin, making it a three-way tie.
Kelly Kincaid interviewed Nathan Frazer, who said the only thing that made sense was a triple threat next week. Kincaid got a message in her ear that the triple threat wouldn't be next week…it was tonight. Frazer said "I should get ready!" and ran off.
WINNER: Duke Hudson at 3:50.
(Wells's Analysis: It felt criminally quick until it was revealed the rematch would be tonight. It feels like it's opening up for Frazer to get back to the top in the division)
-Roxanne Perez was introduced ahead of the next match. [c]
-Mr. Stone tweeted "Saw Von. Not good. Thank you for the well wishes."
(3) ROXANNE PEREZ vs. LOLA VICE (w/Elektra Lopez)
Quick reversals and rollups by both to open. Perez went up during a wristlock and Vice dumped her. Loud dueling chant was very close to even as Vice's base wants to be noticed as always. Vice put Perez into a corner but Perez reversed a second charge. Vice reversed and worked her way into an arm submission as Vic put over Vice's MMA background. Perez tried to punch her way back into it but Vice charged her to a corner. Perez went up and hit a Thesz press. Single-leg dropkick followed by an uppercut in the corner. Perez mounted Vice in the corner but Vice snuck out the bottom and yanked Perez into the buckle. Vice missed a roundhouse kick and Perez hit one. Pop Rox was countered into a submission, but Perez rolled up Vice to win, framing her as escaping with the win rather than getting the expected dominant victory.
WINNER: Roxanne Perez at 4:15. [c]
(Wells's Analysis: Perhaps not seamless, but Vice's grappling ability gives her a leg up over so many other "new" talents and as a result she's having no problem acquitting herself well in these short-form matches. If the fans would just allow her to be a heel, that would really help, but they can always solve that problem by turning her face eventually)
[HOUR TWO]
-Eddy Thorpe went out to a wooded area and cut a promo on Dijak. He asked if Dijak thought he was a savage. He says maybe there's a little of that in him. He said they'll go in a strap match. If Dijak wants a savage, he's got one.
-Becky Lynch and Roxanne Perez talked a bit by the lockers. Roxy said Becky didn't have to do this tonight, and offered herself as a partner. Lynch was touched but said Perez needs to ice up after that match. Becky smiled at her as she left.
(4) CARMELO HAYES (NXT Champion) vs. DOMINIK MYSTERIO (NXT North American Champion) – non-title match
Mysterio jumped Hayes to boos. Hayes got the better of it and the ref called for the bell. Ilja Dragunov sat in on commentary as he'll be facing Melo at No Mercy. Action spilled out, then went back inside and Hayes hit the Fade Away for two. Hayes stalked Dom, who suckered Hayes in so he could hook him up on the rope. Hayes again took control and Mysterio bailed and the match went to commercial. [c]
Mysterio had Hayes on the mat. He tried a suplex but Hayes reversed into a cutter instead. Hayes threw some kicks in a corner and battered Dom. Knee lift followed by a slam for two. Dom hit a big DDT for two. Monkey flip by Dom set up Hayes on the rope. 619. Mysterio missed from the top and Hayes went up but Mysterio dumped him to the outside. The two went outside and Hayes tossed Mysterio. He ended up going right into Dragunov. Mysterio tossed Hayes into Dragunov. Mysterio hit a big sucker punch and ran into the ring. Dragunov attacked Mysterio for the DQ or maybe a no contest. Mysterio again ran the faces into one another to mess things up further. Dom postured on the ramp and Dragon Lee showed up and superkicked Dom, then held up his North American Championship.
WINNER: Dominik by DQ? None? 9:10.
(Wells's Analysis: Decent stuff that was meant to be more of a story beat than a match, but the match was good and Dominik continues to kill it with little pieces of character work throughout. This match worked overtime to put over the many storylines brewing as we move toward No Mercy in eleven days)
-Joe Gacy and Ava approached Trick Williams and tried to recruit him into the Schism. He said he's seen this movie before and he knows how it ends. Gacy and Ava continued trying to sew seeds of dissention between Williams and Carmelo Hayes.
-Duke Hudson and Andre Chase hung out at the lockers. Hudson was tired and said Joe Coffey is as strong as an ox. Chase fired up Hudson ahead of the match. Nathan Frazer was introduced ahead of the triple threat match. [c]
-Scrypts, Bronco Nima and Lucien Price hustled some guys in craps in an alley. They counted their money and talked about making it big coming from small circumstances.
-McKenzie Mitchell talked to Hank Walker and Tank Ledger. They put over Nima and Lucien but said they'll earn their right to sit at the table with the tag team champions. Tank said they'd have no problem working up quite the appetite.
(5) NATHAN FRAZER vs. DUKE HUDSON vs. JOE COFFEY – Triple threat match to determine the winner of Group B in the Global Heritage Invitational
A mess of activity to open as all three guys got brief showcases. Hudson got dumped and Coffey took control on Frazer. Frazer rolled through a suplex and dumped Coffey. Frazer wanted a tope but Hudson threw him way up for a press slam for two. Coffey hung Hudson on the top rope and the two paired off with simultaneous lariats, unable to knock down the other. Coffey took brief control over both faces until Frazer ran the ropes and dropkicked them. Both went sailing from the ring and Frazer hit a tope con giro on both.
Back inside went Frazer and Hudson. Hudson fought from underneath and caught a charging Frazer with a uranage. Coffey, from the outside, tripped Hudson and yanked him nut-first into the post. Vic started to promote a split-screen break, but this was an error as that's probably being saved for the women's main event. [c]
Frazer and Coffey paired off. Frazer rolled up Coffey for two. Big uppercut and a Glasgow Sendoff by Coffey. Hudson rolled up Coffey in the same way as in the previous match and got two. Hudson hit a bionic elbow and a sidewalk slam on Coffey for two. He went for a powerslam but Frazer kicked everyone quickly and often and rolled up one, then the other, for two counts. Frazer hit Coffey with a big superkick. Hudson managed a big overhead throw on Frazer. He cleared out Coffey and covered Frazer for two. Hudson hit his finisher on Frazer but Coffey broke it up at two.
Hudson dumped Coffey, where he landed badly on a folded-up leg. Frazer spiked Hudson and hit a Phoenix Splash. Coffey took out Frazer and Coffey hit his discus lariat to finish.
WINNER: Joe Coffey at 12:22.
(Wells's Analysis: The episode sure got a lot out of the tournament, as Coffey could've just won outright but this way they still had him beat the field and eventually make his way to a match with Butch. Joe Coffey vs. Pete Dunne was an extremely long main event on an NXT UK TakeOver a few years ago in a match that took my breath away; they won't go that long next week but it's fun to revisit it all the same)
-McKenzie Mitchell interviewed Mustafa Ali, who said not enough people were in an uproar about Ali not being next in line anymore as Dragon Lee is getting a chance at Dominik Mysterio first. He said he's going to deal with both of them on Monday Night Raw.
-By the lockers, Tiffany Stratton and Kiana James held court. They tried to out-snotty each other as they talked about their marriage of convenience against the NXT locker room. [c]
-Briggs, Jensen & Henley are still arguing after all these months. Briggs was riled up about Myles Borne because he was Henley's call. Baron Corbin showed up and told them to shut up because they were ruining his massage. Briggs said the same guy who was calling the group soft was the one getting a massage. He said Corbin should order another because he'll need it.
-An unseen interviewer tried to get a word with Carmelo Hayes, who had just a few choice words before he moved on.
-Next week, Gigi Dolin faces Blair Davenport and Eddy Thorpe faces Dijak in a Strap Match.
-Becky Lynch entered for the main event and immediately the heels jumped her on the ramp. They battered her to the ring and referee Darryl Sharma didn't call for the bell. Lyra Valkyria hit the ring and cleared out the heels to cheers. Stratton and James tried to walk, but the faces chased them down and brought them back to the ring. The bell sounded.
(6) BECKY LYNCH & LYRA VALKYRIA vs. TIFFANY STRATTON & KIANA JAMES
Lynch dominated James in a neutral corner, then forced her to the corner so Stratton would have to enter. Stratton tried a Thesz press and got shoved off. Valkyria tagged in and tripped Stratton and covered for two. James tagged in and Valkyria made a blind tag to Lynch, who hit a bulldog on James. James got dumped and Lynch hit a tope. Stratton tried to get involved and Valkyria ran in to help. The faces were visually in control as the match went to split-screen. [c]
Becky kicked Stratton but Stratton yanked her from the second turnbuckle. James tagged in and charged Lynch in the corner. James tossed Lynch down by the hair and worked a headlock. James dominated and tagged Stratton, who put Lynch in a corner and then missed her cartwheel splash. James tagged in and cut off the tag, but Lynch hit a dropkick and Valkyria made the hot tag and dominated. Stratton was cleared out and Valkyria hit a northern lights suplex with a bridge for two, broken up by Stratton. Everyone got involved as Sharma tried to get control. On opposite sides of the ring, the faces hit leg drops on draping heels. Valkyria covered James for two. Valkyria tried a springboard but Stratton tripped her. Stratton and Lynch fought outside. James hit a powerbomb and Stratton tagged in for a swanton for two, broken up by Lynch. All four were laying on the mat.
[OVERRUN]
Lynch was legal now and she dominated the heels. DDT on James got two. Lynch transitioned to the DisarmHer. Valkyria made the blind tag and hit a frog splash to finish.
WINNERS: Becky Lynch and Lyra Valkyria at 11:25.
Stratton hit both faces with chair shots and took up off the ramp. Lynch grabbed the mic and said if that's how she wants to play it, then at No Mercy, it's going to be Extreme Rules.
(Wells's Analysis: Kind of a busy mess, but they found a way to promote the match without having Lynch have to lay down in a wacky tag. It's another nice moment for Valkyria who, while she doesn't have a major thing at this exact moment, is still benefiting from her match and story with Rhea Ripley and now has a main event victory, even if she wasn't the focal point here. This show did a lot to promote No Mercy though it feels like there will have to be some more focused work on next week's go-home show)
---
FINAL THOUGHTS: Just when I thought it was an easy recap week, there was an unannounced triple threat and a tag match that spent a lot of time looking like a tornado match. Becky Lynch's presence continues to lend an air of stardom to the show and the other main roster appearances throughout are making this show seem a lot more plugged in and "closer" to the main product than it has since the days when NXT was showing up on Survivor Series as a third brand. It was also a strange show as the Global Heritage Invitational got about 40% of the running time to set up next week's final between Butch and Joe Coffey. Nate Lindberg and I will talk it over on PWT Talks NXT shortly. Check it out tonight or stream tomorrow.