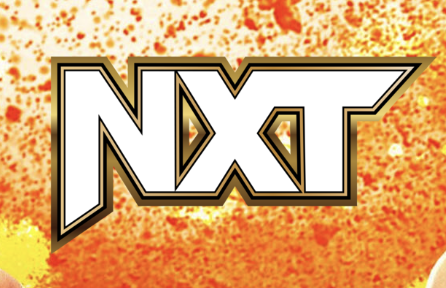 ---
SPOTLIGHTED PODCAST ALERT (YOUR ARTICLE BEGINS A FEW INCHES DOWN)...
---
NXT TV RESULTS
OCTOBER 3, 2023
WINTER PARK, FLA. AT THE CAPITOL WRESTLING CENTER
AIRED ON USA NETWORK
REPORT BY KELLY WELLS (@spookymilk), PWTORCH CONTRIBUTOR
NXT Commentators: Vic Joseph, Booker T
Ring Announcer: Alicia Taylor
Backstage Correspondent(s): McKenzie Mitchell
---
[HOUR ONE]
-No Mercy recap. All matches were covered and it got four-plus minutes.
-Becky Lynch entered first, holding her belt high. She had a mic and waited out a chant. They kept up the "N Bex T" thing, which was too lame to use eight years ago, but apparently someone back there still likes it. She mentioned she wasn't medically able to compete, but she made sure Tiffany Stratton wasn't either, since they beat the ever-lovin' piss out of each other. She said when she won this title she wanted to elevate it to heights not seen before. She said she looked at the calendar and saw night one of Halloween Havoc.
Lyra Valkyria's music played and she said Becky's NXT debut was the first episode of NXT she ever watched. She said Lynch did a lot for Irish wrestlers and she did a lot for her. She said she was able to push harder and go the extra mile because Becky made the impossible seem doable. She said her career came full circle when she stood next to her in the main event of NXT, but she'd be lying if she said she wasn't wondering what it would be like to stand across from her. Becky started to insinuate that Lyra was ready when Indi Hartwell's music played.
Indi put over the others but said she never lost the belt that Becky was holding. She said this would always be home and these people watched her grow up. She said she was back for something she never lost. Roxanne Perez's music started and she threw her hat in the ring as well. She was booed quite a bit for some reason. She said she wanted her belt back and she was going to take it at Halloween Havoc.
Becky said they all made excellent points but they've been doing a lot of talking but not enough fighting. Becky suggested they have a triple threat while she sits on commentary and the winner will face her on night one of Halloween Havoc.
-Breakout Tournament hype. Jakara Jackson, Karmen Petrovic, Lola Vice, Jaida Parker, Izzi Dame, Dani Palmer, Kelani Jordan and Arianna Grace all got quick mic time to cement or establish their characters.
-Butch and Tyler Bate were introduced for their tag team opener. [c]
(1) BUTCH & TYLER BATE vs. GALLUS (Mark Coffey & Wolfgang) (w/Joe Coffey)
Butch went after Joe to open and a second distraction allowed Wolfgang, from the outside, to clothesline him. Mark kept up on offense and Wolfgang tagged in and leaned on Butch a little. Mark tagged in again and charged Butch into the heel corner and tagged again. Wolfgang worked an armbar and chinlock, and Butch escaped and threw some chops. Butch worked the arm and did his stomp. Bate tagged in and the faces did the arm stomp on Wolfgang in tandem – one for each arm. Flying corner uppercut by Bate, who tagged Butch. Wolfgang got jumped and an interfering Mark got dropped. Wolfgang ran into a double bop and bang from the faces and the match went to commercial. [c]
Mark was in control of Bate and he draped him over the bottom rope. He tagged Wolfgang and Joe got in a cheap shot. Wolfgang covered for two. Bate backdropped Wolfgang and made the hot tag to Butch, who hit enzuigiris galore on the heels. He dropped knees on Mark's face and hit a shining wizard that put Mark on the apron. Butch did Sheamus's clubbing blows over the rope and took out Joe. Back inside, Mark hit a step-up kick and covered for two. X-Plex by Butch, who tagged Butch. Standing shooting star press by Bate. He gave Wolfgang an airplane spin to neutralize him. Wolfgang went outside and Butch hit a moonsault on him. Lariat by Bate, who tagged and hit a plancha on Wolfgang. Butch made the tag and the two teamed up for a finishing slam.
WINNERS: Butch & Tyler Bate at 10:06.
The three members of Gallus attacked the babyfaces, but Ridge Holland made the save to cheers.
(Wells's Analysis: A fine enough tag affair, though it was really dominated by the faces, especially what was aired. It's a strange choice to give the faces the win here if they were going to do the numbers game story at the end, but I'm a big fan of Butch and Bate, so whatever)
-Lyra Valkyria did push-ups ahead of her #1 contender's triple threat.
-Ilja Dragunov looked dapper in a suit and he'll address the fans next. [c]
-No Mercy stills were shown, which was a little underwhelming since they actually gave us video earlier.
-Ilja Dragunov hit the ring, belt over his shoulder. He tripped on the rope as he was going up to pose, but didn't fall all the way. Vic made a tiny cover by saying he was still feeling the effects of the match with Carmelo Hayes. Ilja got a "you deserve it" chant as he said you could call him the mad dragon, or the czar, or anything you want as long as you say he's the new NXT Champion. He said Carmelo Hayes took him to his limit again and again. He said even in pain, he stands in front of them. He said he promised he would turn the championship reign into a symbol of uncomparable passion and will protect that promise with his life. Long live the Czar.
Trick Williams's music played. The crowd cheered him as well as he strode to the ring. He put over Dragunov and said someone else also won a championship at No Mercy. He thanked Dragunov. Dragunov asked why, and Williams said at Heatwave, Dragunov pushed him to the next level. Williams said he's only going up from here. Dragunov said he was proud and said at No Mercy – "you whooped that trick." Trick loved it and the two exchanged some hand slaps and the crowd loved it.
Carmelo Hayes's music played him to the ring also. He was concerned about the exchange and he insinuated that Williams might not be ready for Dragunov. He suggested that Williams needs to focus on Dominik Mysterio.
Mysterio's music played and he was booed heavily. He tried to sew seeds of dissension between Trick and Melo. Melo said he'd be in Trick's corner but Trick declined and said he would whoop this trick alone.
-Indi Hartwell's vacation of the NXT Women's Championship due to injury was shown. Hartwell entered ahead of the triple threat match. [c]
(2) LYRA VALKYRIA vs. ROXANNE PEREZ vs. INDI HARTWELL – Triple threat to become #1 contender for the Women's Championship
Indi got dumped early and Perez rolled up Valkyria for two. A block by Perez. Rope run and Hartwell returned. Slam for Valkyria, and one for Perez. Indi dumped Perez on one apron and Valkyria on the other. She booted Valkyria for two. Body slam on Valkyria for two. Perez jumped in and Valkyria took her turn outside the ring. Perez rolled up Hartwell for two. Rope run and a rana by Perez. She ran the ropes and Valkyria kicked her from the ring, then dropkicked her through the ropes. She went out the other side and hit combo strikes on Hartwell. Perez broke it up, flying in with a dropkick, and the three jockeyed for control as the match went to split-screen. [c]
[HOUR TWO]
Indi and Lyra were exchanging blows in the center of the ring. Hartwell whipped Valkyria, but Perez flew in with a dropkick for Hartwell. She had impact strikes for everyone and covered Hartwell for two. Finally a "Roxy" chant happened despite her being booed tonight. Hartwell took a bump incorrectly and went face-first instead of going for a rollup and she checked on her mouth or tooth after Perez covered for two. Perez went for a Russian leg sweep and Valkyria flew in with a dropkick on both. Valkyriathrew stiff kicks to both, one after another, as they stood on their knees. Everyone got to a standing position and Valkyria hit a Northern Lights suplex with a bridge on Perez for two. Lynch, who was sitting in on commentary but rarely talking, said the problem was that she wanted to face all these women.
Action went up a corner. Hartwell got dumped and the others fought at the top. Rana to the mat by Perez, but Hartwell broke it up. Valkyria rolled up Hartwell for two. Perez hit Pop Rox on Hartwell and was ready to cover, but Kiana James showed up and yanked Perez off of Hartwell. Lynch gave a superkick to James. Inside the ring, Valkyria hit her finisher on Hartwell and won to become #1 contender.
After the decision was rendered, Tegan Nox showed up and had a small jawing session – not on a mic – to remind people there's a Championship storyline on the main roster also.
(Wells's Analysis: Decent stuff here with a fairly obvious ending given the fact that Valkyria and Lynch had a long scene together before the other two showed up at the top of the show. Perez thankfully has something important to do for the first time in a little while and will have to find a way to win back the fans. Tegan Nox got some face time, which is nice, though she came off as a lame duck here since a Championship match that takes place after hers was just booked)
-Bron Breakker ran into Carmelo Hayes in the back and Breakker said he saw Melo's frustration and rage. He told him to take it out on everyone and destroy everyone. He included Trick. Melo told Bron to leave Trick out of it but Bron said Trick was nowhere to be found when Hayes lost at No Mercy. Hayes' demeanor changed and Bron said he knew how Melo felt. [c]
-Some dude finished putting on Dragunov's side plates, then left. Baron Corbin showed up and said he hoped they didn't screw them on too tight. Corbin told Dragunov to get as many photos of him with the title as possible while he still can. It's obvious in retrospect that the singles match with no championship attached on No Mercy was a de facto #1 contender's match.
(3) GIGI DOLIN vs. BLAIR DAVENPORT
Dolin attacked Davenport before the bell and they fought on the ramp side, where the fog from Davenport's entrance obscured some of the action. They went inside and the bell sounded. Dolin threw boots and covered after a big basement dropkick for two. Davenport took over on offense with strikes and a double stomp for two. Davenport hit a snap mare and missed a sliding shot. The two threw rights on their knees and then their feet. Dragon screw by Dolin, who then clotheslined Davenport out of the ring. Davenport went out and took a chair shot but missed. Dolin put Davenport back into the ring and hit a knee lift followed by a few lariats. Question mark kick for two. Dolin went and got the chair and the ref blocked her from using it, and then blocked Davenport from the same. Dolin rolled up Davenport for the win.
WINNER: Gigi Dolin at 3:48.
Davenport throttled the ref in a corner and yelled out to Dolin that it isn't over.
(Wells's Analysis: A messy little brawl that accomplished little other than continuing the feud. Nothing wrong with it exactly, but one would hope they have a match much better than this between them if they're indeed working toward another)
-Roxanne Perez's victory over Tiffany Stratton in last year's Breakout Tournament was shown.
-McKenzie Mitchell interviewed Kiana James. She said she wasn't going to allow Roxanne Perez to get another chance. She said it was her mission for the world to see her as above Roxanne Perez. She said the plan is already in place. She said if Perez wants a match with her, she has to get through her opponent next week – the Empress of Tomorrow, Asuka. Big pop from the live crowd for that. [c]
-Alicia Taylor introduced the women of the Breakout Tournament: Lola Vice, Dani Palmer, Arianna Grace, Jaida Parker, Jakara Jackson, Karmen Petrovic, and the two women in the first match: Kelani Jordan and Izzi Dame.
(4) KELANI JORDAN vs. IZZI DAME – Women's Breakout Tournament opening round match
Dame controlled early with a wristlock, but Jordan reversed and yanked Dame to the mat. Backslide attempt by Jordan, but Dame was too strong and pushed off. Big boot and a cover by Dame got two. Dame missed a lariat and hit a body slam. Blocks in the corner by Dame. Whip by Dame, followed by a backbreaker. Jordan tried to escape and Dame dropped the bottom rope on Jordan's neck, then covered for two. Dame worked something like a half camel clutch and Jordan got to her feet. Dame threw kicks and hit a torture rack. Jordan fought off the submission and rolled forward into a cover for two. Dame missed a kick against the ropes and hit a dropkick, then another. High cross-body by Jordan got two. Big boot by Dame got two. Jordan set up Dame and hit a moonsault to advance to the final four.
WINNER: Kelani Jordan at 4:58.
(Wells's Analysis: I've been really liking Jordan but worried that she'd have to wait around for awhile once Dana Brooke was released because she had nothing obvious to do. The tournament came around at a nice time for her and this match was a decent enough big vs. small. Jordan is looking very crisp, and Dame could be a future threat as a heel)
-On X, a match between the teams of Jacy Jayne & Thea Hail and Elektra Lopez & Lola Vice was established. We then got a scene where Andre Chase and Duke Hudson inserted themselves into the match to be in the corner for Thea. It was Jacy Jayne who led a "Chase U" chant. [c]
-More hype for Brian Pillman Jr., still not named or completely shown.
(5) THEA HAIL & JACY JAYNE (w/Andre Chase & Duke Hudson) vs. ELEKTRA LOPEZ & LOLA VICE
Hail put a headlock on Lopez. Rope run and a headlock takedown by Hail. Quick reversals. Arm drag by Hail and a slam by Lopez, followed by some clubbing blows. Vice tagged in and missed a lariat, but Lopez got in a cheap kick to a rope-running Hail. Big kick by Vice got two. Vice worked a headlock missed a kick to the chest. Hail whipped Vice away and went for the tag, but Vice took a cheap shot on Jayne and brought Hail back to the heel corner to continue the beating. Hail finally kicked her way to the face(?) corner where Jayne made the tag and dominated Vice. Backsplash by Jayne. Neckbreaker and a cover for two. Backfist by Vice gave her the chance to tag. Lopez whipped Jayne, then charged and missed in the corner. Jayne tagged Hail, who jumped into a kimura lock for the immediate tap.
WINNERS: Thea Hail & Jacy Jayne at 4:10.
On the outside, Chase and Hudson seemed to be into the pairing.
(Wells's Analysis: A pretty decent formula tag. Hail and Jayne worked babyface throughout, so apparently Jayne is meant to be a bad influence, but still a rough babyface? I don't know for sure yet, but it's a good enough storyline for all involved as we work toward wherever we're going)
-An unseen interviewer asked Carmelo Hayes was going to take the advice of Bron Breakker. Hayes said absolutely not, and he made a call to someone for advice. He said that person would be in his corner next week, and it was…John Cena. Vic put over how big this moment is.
(Wells's Analysis: Wow. Cena has visited NXT before, but I don't remember if he was actually on camera or if he was a dark main event or dark segment participant. For anyone thinking either Hayes, Breakker or both might be close to the main roster, this appearance could be a sign of that)
-Dominik Mysterio started to make his entrance for the main event. [c]
-In addition to John Cena, Cody Rhodes will also be on NXT to make a major announcement next week. We were reminded of Asuka vs. Roxanne Perez. Wow, this AEW counterprogramming is strong.
(6) TRICK WILLIAMS (c) vs. DOMINIK MYSTERIO (w/Rhea Ripley) – NXT North American Championship
Dom attacked just before the bell to dominate. Williams took over shortly after and dumped Mysterio, who regrouped with Ripley as the match went to split-screen. [c]
Dom had Trick grounded but Trick elbowed himself back into it. Mysterio whipped Williams to one corner, then another, to continue to heat segment. He booted Williams and did his Eddie Guerrero shimmy to boos. He floated over from the apron and covered for two. Springboard stomps by Mysterio. Williams finally managed a neckbreaker counter to get a breather. Williams threw rights and a big uppercut. Axe kick and a flapjack. Uranage by Williams for two. Rhea Ripley threw her belt into the ring for a distraction, and Mysterio hit a DDT on Williams on the belt for a long two. Small package by Dom got two. Mysterio stomped Williams and flipped him into the ropes for a 619. Mysterio went up for a frog splash, but Williams got his legs up. Running knees by Williams. Suddenly every member of Judgment Day was involved. Finn Balor, JD McDonagh (who stood away from the group) and Damian Priest all got involved. A belt shot from Finn opened the door for a frog splash and the victory for Dom.
WINNER: Dominik Mysterio at 10:20.
(Wells's Analysis: When Trick sent Melo off earlier, I wondered if the championship reign was over. The buzzards swarmed until Trick couldn't fight them off. Dom can now posture about being a two-time champion while Trick has a lot of options as far as keeping his own story moving along.)
-Paul Heyman got the last word in. He said he'd be in Bron Breakker's corner giving him advice next week on NXT. That's an interesting way to pop a rating with Cena but also move the Bloodline story forward.
FINAL THOUGHTS: Whoa. They're really loading up for next week with John Cena, Asuka, Cody Rhodes and Paul Heyman all in important spots. The Trick Williams era of the North American Championship proved to be a blip on the radar as he continues to try to prove to Carmelo Hayes that he's fine without him. Halloween Havoc got started taking shape as well, with Becky Lynch set to face Lyra Valkyria and Ilja Dragunov likely to face Baron Corbin as he continues his upper midcard gatekeeper world tour. There's a lot to cover here and there should be even more next week. Check out PWT Talks NXT tonight live or stream tomorrow. Cheers.