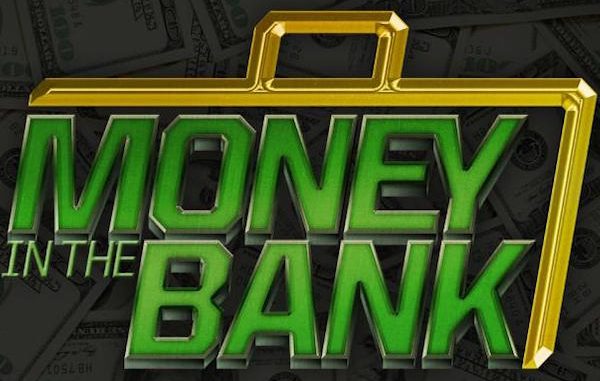 ---
SPOTLIGHTED PODCAST ALERT (YOUR ARTICLE BEGINS A FEW INCHES DOWN)...
---
Wake the pets and call the neighbors, it's time for our exclusive WWE Network pay-per-view projections!
DISCLAIMER: Projections are based on what the columnist would do if he were booking this event, instead of Paul "NXT" Levesque, Runjin Singh, Ed Koskey, "Diva Fluffer" Ryan Ward, and Camp WWE Headmaster Vincent Kennedy McMahon. Projections are not predictions, because this is the column where everything's made up and the points don't matter. This preview has been sealed in a mayonnaise jar on Funk & Wagnall's porch since noon today. A representative of our studio audience will receive an Angel's Flight wardrobe consisting of pants, vests and blazers. Slim, snug and sexy. Angel's Flight: Any way you look at it, it's a winner. The stars have been briefed to help with the bluffs, but they are hearing the actual questions for the first time. Pat McNeill's wardrobe provided by Botany 500. Remember, this is only an exhibition. This is not a competition. Please, please, no wagering. This lineup is based on the best available information as of this writing. These predictions are based on what the columnist would do if he had creative control over WWE, right after he adds a whiole bunch of 1970's and 1980's wrestling to the Vault on WWE Network.
So, welcome to the second best wrestling pay-per-view of Father's Day. (And congratulations to the Briscoe Brothers. This Friday is going to be cray-cray at the Cabarrus.) WWE somehow managed to hit a 2.0 rating for Raw this past Monday, just weeks before the brand split. Don't worry, the company has already assigned the blame where it belongs, to Raw main-eventers Dean Ambrose and Chris Jericho.
Before we preview tonight's show, let's get to this month's edition of the Wrestling History Lesson, because that's why many of you clicked here in the first place. Twenty years ago, on June 23, 1996 the World Wrestling Federation presented the 1996 King of the Ring pay-per-view from Milwaukee, Wisconsin. It was Goldust defending the WWF Intercontinental Title against Ahmed Johnson. Vince McMahon, Jim Ross and Owen Hart had the call.
What was happening in World Wrestling Entertainment fifteen years ago? I'm glad you asked! On June 25, 2001 the World Wrestling Federation presented a live episode of "Monday Night Raw" from Madison Square Garden. Your main event that night saw Chris Jericho battling the debuting Yoshohiro Tajiri. How's that for relevance? Jim Ross and Paul Heyman had the call.
Did you catch the opening segment of WWE Smackdown? Watch it now (sort of). It's Chris Jericho welcoming Dean Ambrose to his "Highlight Reel" interview segment. Mauro Ranallo, Booker T & Jerry Lawler have the call.
Michael Cole, Byron Saxton, and John B. Layfield will be announcing the show, Renee Young, Booker T, and Corey Graves will be doing the pre-show while Tom Phillips will hang out in the social media lounge. Mauro Ranallo will be doing the call of the Kickoff show. On with the program!
Golden Truth vs. Breezango (Preshow Match): Again? Yeah, pretty much. Projection? Truth catches Mister Dango with the Hat Rack Crack, and Golden Truth finally wins a tag team match. Hooray!
The Lucha Dragons vs. The Dudley Boyz: This is your second pre-show bout, and one of the few tag team match-ups WWE hasn't completely burned through. Projection? What goes up must comes down, which will be an apt description for how Sin Cara takes the Dudley Death Drop from the former champs. Bubba Ray and D-Von win. Yes, for reals.
Dolph Ziggler vs. Baron Corbin: Dolph Ziggler has received an extended tryout on commentary, and Baron Corbin still has that fresh out of NXT new wrestler smell on him. Still, I'm not feeling this. Projection? Dolph wins with the Fameasser.
Apollo Crews vs. Sheamus: Let's face it. 2016 has been a rough year for Rocksteady. Projection? Crews wins with the toss powerbomb. Yes, the toss powerbomb. And I hope he doesn't throw his back out.
Charlotte Flair & Dana Brooke vs. Natalya Kidd & Becky Lynch: Nice to see the women's division with another high priority matchup here in 2016. Projection? The heels have some sort of miscommunication and Red-Haired Rebecca pins Dana with an exploder. Charlotte & Dana bicker after the match. Lather, rinse, repeat.
The New Day vs. Enzo Amore & Colin Cassady vs. The Ammo Armada (Gallows & Anderson) vs. The Vaudevillians (WWE World Tag Team Titles – Fatal Four Way): Why on earth would you have a four-way title match on a pay-per-view in 2016? So the champs can lose the title without losing the fall. Projection? Gallows pins English with the Gallows Pole. The gaijins capture our WWE World Tag Team Titles. Hell to pay on Raw, maybe.
Alexander Rusev (w/Xenia Onatopp) vs. Titus O'Neil (WWE United States Title): I'm glad that two years after we started this adventure, we're back where we belong, with Rusev dismantling random undercarders and minorities. Projection? Lana distracts the ref. Rusev wins with the spin kick and the Bulgarian Clutch.
Alberto Del Rio vs. Antonio Cesaro vs. Chris Jericho vs. Dean Ambrose vs. Kevin Owens vs. Sami Zayn (Money In The Bank – Ladder Match): Yes, this will probably be the second best ladder match of the day. If you have a problem with that, blame Kenny Omega. Projection? Unlike last year's fiasco, this time the briefcase goes to the man who can make the best use of it. Welcome to the title picture, Kevin Owens.
John Cena vs. A.J. Styles (Dream Match): Luke Gallows and Karl Anderson are barred from ringside for this highly anticipated fight, and you know what that means. Projection? Remember on NXT, when Finn Balor was wondering what comes next? This is it. Balor's music hits, the lights go down for the big entrance, John Cena gets distracted trying to figure out what Finn is dressed as, and Styles knocks Big Match John out with the Phenomenal Elbow. A.J. gets his first WWE pay-per-view victory since February, and it's about time.
Roman Reigns vs. Seth Rollins (WWE Heavyweight Title): You know WWE has been scratching their collective heads trying to get the proper reaction from his audience. This might do the trick. Projection? Both wrestlers are exhausted. Rollins has Reigns down. He's looking for the Pedigree when the lights go out. When the lights come back on, the Wyatts hit the ring and beat down…Seth Rollins. Reigns looks at Bray Wyatt, who points to Seth and says "Anyone but HIM." Reigns teases leaving, then helps his former partner fight off the creepy clan.
Aftermath: Next month is Battleground. The Shield tentatively reunites to take on the Wyatts, and we get a second round of John Cena vs. A.J. Styles. Join us then.
***
Pat McNeill has been a PWTorch Columnist since 2001. He lives in Greenville, South Carolina. He'd take the Golden State Warriors over the Cleveland Cavaliers in tonight's basketball game. You know, if gambling were legal.