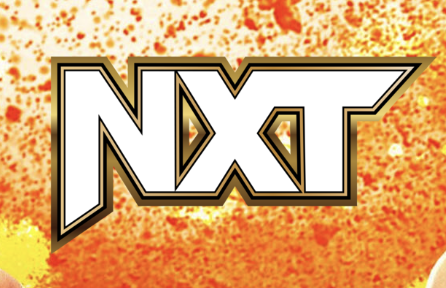 ---
SPOTLIGHTED PODCAST ALERT (YOUR ARTICLE BEGINS A FEW INCHES DOWN)...
---
NXT TV REPORT
MAY 30, 2023
WINTER PARK, FLA. AT THE CAPITOL WRESTLING CENTER
AIRED ON USA NETWORK
REPORT BY BRUCE LEE HAZELWOOD (@B_Lee253), PWTORCH CONTRIBUTOR
NXT Commentators: Vic Joseph, Booker T
Ring Announcer: Alicia Taylor
Backstage Correspondent(s): McKenzie Mitchell
Tonight after the show, join the PWT Talks NXT self-proclaimed "gang of idiots" (including me) to break down the show with calls and emails.
•STREAM LIVE HERE ABOUT 15 MINUTES AFTER THE SHOW CONCLUDES
•CALL: (515) 605-9345
•EMAIL COMMENTS/QUESTIONS: pwtorchnxt@gmail.com
•IF YOU DON'T LISTEN LIVE, DOWNLOAD OR STREAM THE FULL SHOW POST-RECORDING
---
(Beyond the weaponized steel cage match, the other big thing set for tonight's show is the reveal of the person who's been attacking – and kayfabe injuring – multiple women on the roster from Nikkita Lyons to Sol Ruca and more. I have been saying for months that it's Tatum Paxley, but the homie Ced said to me on Sunday that he think it's Blair Davenport and I tell you what, I think he's right. I haven't read up on the sheets or looked for any spoilers, but she makes the most sense. She's been off of TV so long I forgot she was on the roster. The only thing that makes me hesitate is that I'm pretty sure Davenport is taller than who's been portraying the hooded figure, unless…is it more than one woman?)
[HOUR ONE]
-The show began with a look at the weaponized steel cage. A video played on the animosity between these two, beginning with Jacy Jayne stomping on Gigi Dolin's face and then thwarting her chance at becoming Women's Champion. They showed the the setup to tonight's match. They then showed chairs and trash cans along the apron inside the ring. Dolin entered first, but Jayne attacked her from behind and threw her into the cage, then the steps. She threw Dolin into the cage again and then once more into the steps before slamming the cage door on a seated Dolin three times.
(1) GIGI DOLIN vs. JACY JAYNE – Weaponized steel cage match
Jayne closed the cage door herself and then pulled out some leather straps from a bag and started whipping the hell out of Dolin, who cried out in pain. Jayne grabbed a chair and set it in the middle of the ring, but turned into a kick and trash can lid shot from Dolin, who already had red welts over her body. A drop toe hold sent Dolin into the chair, but she dodged Jayne and hit a crossbody on a seated Jayne on the chair. Dolin then grabbed the strap and whipped away at Jayne. Dolin grabbed a trash can and put it over Jayne, hitting Kawada kicks to the can and presumably into Jayne's face and head. She set the trash can on a seated Jayne and hit a shotgun dropkick for a two-count.
Dolin used the strap to not choke Jayne, but wrench it against her mouth instead, almost like an MMA face crank instead of a rear naked choke. Dolin grabbed another trash can and laid it in the ring. She then grabbed a bat from the ring – which had rose thorns wrapped around it – and jabbed Jayne in the gut before shoving the thorns against her gut and face. Dolin squared to swing, but Jayne dodged and hit a spinebuster onto the trash can, which didn't give very much. [c]
Jayne had a face crank with a chain as they returned, but Dolin forced her into a chair set in the corner to break the hold. Dolin then hit a striking combo and landed a STO for a two-count. She grabbed a chair, then the one in the corner and more from around the ring, and set placed them in a pile. She went for a suplex, but Jayne turned it around and hit a running neckbreaker for a two-count, both women having landed on the chairs. The two began the standard "trading shots from our knees and then our feet" sequence, Dolin getting the better. However, Jayne blocked the Gigi Driver and sent Dolin into the trash can set in the corner. She then superkick Dolin and hit a cannonball in the corner, both against the trash can for a two-count. The ref checked on Dolin after the superkick and she said she was fine.
Jayne finally appeased the crowd by grabbing the table (we had a chortle at people loving the table so much on our VIP roundtable after Battleground). Jayne set the table for a suplex, but Dolin blocked twice and turned it around. Jayne blocked, so Dolin hit a stiff knee to the gut. Jayne responded by sending Dolin through the ropes and into the cage. Jayne then sent Dolin into the corner with the table set near and went for a superplex. She first bashed Dolin's head into the cage a few times, but Dolin then hit a headbutt and repeatedly rammed Jayne's head into the cage. Dolin then hit sent Jayne crashing through the table with a chokeslam, covering her for the pin.
WINNER: Gigi Dolin at 12:35 (top rope chokeslam through table)
-They showed replays of the match, beginning with the pre-match attack and ending with the chokeslam. Vic Joseph and Booker T then discussed the weekend of Night of Champions and Battleground on Sunday. They threw to a video package recap of the show on Sunday and don't forget to listen to our aforementioned VIP roundtable if you haven't yet, or go VIP to hear our thoughts (there were also VIP roundtables for Night of Champions and Double or Nothing).
-McKenzie Mitchell was with Wes Lee earlier today and asked about becoming the longest-reigning North American Champion and with ten title defenses. He said he is pumped, but then grabbed at his back because of the match on Sunday. The Dyad suddenly showed up to say that Joe Gacy sent them as reminders, but Tyler Bate showed up to his defense. After The Dyad walked off, Bate said he was serious about it all being in the spirit of competition.
-Carmelo Hayes and Trick Williams will appear next. [c]
(Hazelwood's Take: Well, they were beating the hell out of each other in that match and was easily the best of their three matches. I don't know if it's good or bad that it took an extremely gimmicked match for that to happen, but hey, they made it work and – a few moments of hesitancy aside – got over the intensity of the feud. Dolin going over was always the predicted outcome as she has the babyface potential so it's nice to see them do that here. I wonder where each woman goes from here.)
-They showed Tony D'Angelo taking his mugshots as they returned, dated May 23.
-They cut to Gallus in the back saying The Creed Brothers are tough, but no one can stop Gallus. They discussed who's next and mocked Tony D'Angelo and Stacks. Mark Coffey did a terrible Italian impression and Stacks approached to say he knew it was them. He asked if they heard snitches get stitches and sucker punched Joe Coffey before being mauled by the three of them. They tossed him into some inventory before refs broke it up.
-Hayes and Williams made their entrance.
CARMELO HAYES & TRICK WILLIAMS IN-RING PROMO
Williams said they went to Hayes' hometown and left still the champion. Hayes said Battleground was exactly that: a battle. He painted the picture, saying it was Bron Breakker against thousands. Big spear, still alive; Nothing but Net, "and still." He said sometimes you have to take shots to make shots (too bad his Celtics did a whole lot of shooting and missing in Game 7). Noam Dar's music hit as he walked out with his melanin-enhanced stable with the coolest names for any stable in WWE. Dar said Hayes wasn't the only one to retain their championship and said he successfully defended his NXT Heritage Cup, the "most coveted prize" in NXT. He said Hayes barely beat Breakker while he beat Dragon Lee not once, but twice.
Williams said it took all four of them to cheat and beat Lee, then interrupted TrickMelo Gang. Hayes said there's level to this game, but the Men's NXT Championship puts him at the highest level. He said he might have beat Lee twice, but he couldn't beat Hayes twice "and that's all it is-" "DA DA DA DA DA DA DA," came Dar. Dar said the adults are talking and it sounded like a challenge. He said Hayes should step up to Supernova 11 and put the title on the line tonight. Williams said he knows Dar is trying to take advantage of Hayes being in the match on Sunday and Dar said, literally, "Duh." By the way, Jakara Jackson has been holding the trophy the entire time. Dar said Hayes is managing his minutes like NBA players and said it's difficult to miss when – Lash Legend said this – "load management." This incensed Hayes, who agreed to the title match tonight.
-They cut to earlier today where Cora Jade was complaining to some women in the locker room (including Paxley, damn, she isn't the hooded figure) about the black eye she suffered against Lyra Valkyria and she would have won without that happening. Ivy Nile came in and told off Jade for complaining and then Jade made a note about Ava. Nile told a red-eyed Jade no one else was bitching about not being on Sunday's card.
-The Dyad made their entrance with Ava, so it looks like Ava is still with Schism. [c]
-They showed some photos from Sunday as they returned. They showed Axiom watching some Battleground footage on his phone as Reggie approached. Reggie said everyone called him that, but growing up, his people called him Scrypts, but said that's for another day. Scrypts said he appreciated what Axiom did for him – taking the mask off. He said it like he was in a cave watching shadows on a wall, but now he can see. He said he helped Axiom last week because Axiom helped open his eyes and walked away. A befuddled Axiom said, "Any time."
-Bate was at the entrance when they hit the ring area. Lee's music then hit as he entered.
(2) WES LEE (c) & TYLER BATE vs. THE DYAD (Rip Fowler & Jagger Reed w/Ava) – Tag team match
Bate and Jagger Reed began the match. I'm pretty sure the three UK wrestlers in this match all made their WWE debuts during the NXT UK Championship tournament. Hayes vs. Dar was made official. Rip Fowler tagged in, but Bate took over and tagged in Lee. Lee used his quickness to hit a headscissor and basically a tilt-a-whirl splash. Bate tagged in and began working the left. Quick tag to Lee, but Fowler pushed Bate into the corner as Lee climbed to crotch him. Reed tagged in, but Bate took it to both men and lured them in so Lee could come off the top with an arm drag-headscissor combo. Suddenly, MUSTAFA ALI appeared in the crowd. All four men just stared at him and then they hit break. [c]
They returned with Reed in control of Bate and Ali joined at commentary. Fowler tagged in as Booker T asked Ali about beard oil. Ali reminded everyone he's a free agent and that he nearly defeated Gunther over the weekend. Bate was being double-teamed as the ref wasn't counting, but was able to cause the tag and Lee came in, furiously taking it to both men. Ali said if there's a championship opportunity, he's going to answer. Lee hit counters and strikes to both men, then went for the Cardiac Kick on Fowler, but he dodged and hit a double throat chop, then tagged in Reed. Lee fought back, but after Bate was sent outside, he was double teamed. He hit a double Cardiac Kick counter, then tagged in Bate. They hit stereo Spiral Taps, then Lee hit a top con hilo to take out Fowler as Bate hit Reed with a Tyler Driver 97.
After the match, Nile went at Ava, then The Creed Brothers came down and all six went at it in a melee. Gacy then attacked the two men in the ring from behind. Ali left the table and took it to Gacy. We may get the three faces against Schism next week, then eventually a four-way for the North American Championship at this rate on a non-PLE special Tuesday edition of NXT.
WINNER: Wes Lee & Tyler Bate at 9:21 (Tyler Driver 97)
-They showed Tiffany Stratton making way for the "Tiffybration." [c]
(Hazelwood's Take: The match was fine, but it was there more to serve two angles. The first was Ali's appearance on NXT and the second – well, and third I guess – was extending Nile-Ava and setting up the six-man with the Lee, Bate, and Ali against Schism. I now really, really want Ali to be the next North American Champion.)
[HOUR TWO]
-The Chase U video from Sunday played where Drew Gulak and Charlie Dempsey berated Thea Hail. Earlier today, they were in the ring with some Chase U students. Duke Hudson said he'll just pass her instead of having her face her fears in this class. She said she needed to this. She grabbed Hudson and told him to let her go. She went in and Dempsey said no crying or running away. Gulak watched as she and Dempsey squared off.
TIFFANY STRATTON'S "TIFFYBRATION"
Joseph said it's "time for the center of the universe to celebrate herself." Stratton made her entrance and looked more like being the champion was expected rather than grateful, which fits her character. She didn't look intimidated by the spotlight as pictures of her lined the ring. She asked for people to raise their hands if they're not surprised she's the new champion and said she knows she's not, saying she hit her rightful spot at the "Tiffytop" of NXT. She named some of the champs of the past and said, "Tonight, I'm going to show everyone what it means to be a true champion." She said when she thinks of a champion, it is her. She said no one in the locker room can do what she can do, and when she looks in the mirror, she sees the epitome of a true WWE "superstar" and then invited out the entire locker room so they can celebrate her as their champion. No one came out so she said they won't find out her first opponent.
She asked the crowd and then said she doesn't care what they think. The women slowly made their way to the ring. Stratton said she knows they're star-struck. Stratton said as everyone's out here, she sees them and thinks she'll be champion for a long time, and she should retire. She berated all of them and asked why Hail was even out there. Stratton said it's awkward- just kidding. She said she had a "Tiffany Epiphany" and thought  she'd give them all an opportunity at her "Tiffy-title." There will be a battle royal next week. She said for as long as she wants, it's "Tiffy Time." Hail came in and punched her, then Roxanne Perez kicked her as Fallon Henley also entered. She screamed outside that she hated everyone.
-Legend, Jackson, and Oro Mensah approached Williams in the back and said they "kind of cute." Williams said in the looks department, "Trick & Melo don't miss." Mensah said step back and that Hayes should have taken the night off. Williams called Jackson a "little distraction" and the same to Legend, then said he's watching all of them.
-They showed Dar warming up in the locker room. Hayes was preparing as well. [c]
(Hazelwood's Take: It wasn't smooth, but for her first real solo championship promo, the potential was obvious. It seems once she grabbed the mic, the moment hit her a bit and she may have flubbed a line or two. There were audible sighs from her, and I'm not sure if that was supposed to be in script as she described the division or because she was trying to settle herself. Still, not many women in the division have her promo abilities and I'm optimistic as to he development on the mic.)
-They returned with confirmation of the battle royal, 17 women shown including a few I don't recognize.
MYSTERY ATTACKER REVEAL
Dani Palmer was in the ring suddenly and said she couldn't leave the ring until the attacker is revealed. She said the attacker attacked her and Ruca, leaving her injured and out for a year. She said she wasn't going anywhere until the attacker showed their face. A video played on the Tron of all of the attacks, including to Palmer at a live event. The attacker then turned to reveal themselves as- no, she attacked from behind. Blair Davenport. She kicked the hell out of Palmer as boos rained down. Joseph actually called her the top gaijin.
-They showed a video from last week where Eddy Thorpe was being congratulated for his losing effort to Bate by Edris Enofe and Malik Blade. Damon Kemp mockingly clapped and then taunted Thorpe about not being able to win without cheating. They will face each other next week.
-Joe Coffey made his entrance solo in that green light. His brother and Wolfgang were kicked out according to Joseph. Stacks entered next, clutching his abdomen.
(3) JOE COFFEY vs. CHANNING "STACKS" LORENZO – Singles match
Stacks exploded with a dropkick, but Coffey went with some kidney shots. Stacks hit a double-leg, then a head lock. Stacks was in control after a Ted DiBiase dropping fist. He took down Coffey again and almost crucifixed him MMA style for a pin (where were the elbows, Stacks?!). Coffey sent him into the ropes and hit a big hip toss. Coffey slowed it down, then sent Stacks hard into the corner with an Irish whip. Coffey used heavy strikes to maintain control, then another hip toss. Stacks fought back, taking control with a kick to the head, but Coffey exploded with a bodyslam. He rushed Stacks, but Stacks sent him to the apron and then dropkicked Coffey to the outside. He followed and they cut to break. [c]
Coffey had Stacks in a body scissor as they returned, "squeezing the will" out of him as Joseph said. They showed a replay of Coffey sending stacks into the post from the apron during the break. Stack finally got out, but Coffey hung him on the ropes and then landed a huge slam for a two-count. Stacks fought back with punches and a DDT, flooring both men. Stacks hit a few clotheslines and then a running uppercut. He rushed and hit a running uppercut in the corner followed by a neckbreaker for a two-count. Stacks climbed to the top, but Coffey met him. Stacks slipped, but Coffey was still able to turn it into a second rope avalanche overhead belly-to-belly for a two-count. After some back-and-forth, Stacks hit a backbody drop, then Stacks hit a Cactus clothesline, except he was the only one to go over the top. The ref counted, but he stopped once Coffey dodged a rushing Stacks, hitting the steps. He hit the Glasgow Sendoff and then his All the Best for the Bells lariat (I think that's what it's called?).
WINNER: Joe Coffey at 10:01 (All the Best for the Bells)
-Last week, they showed Von Wagner getting berated by Mr. Stone and then Wagner defending himself for putting Luca Crusifino through the announce table. Stone said it's not about that, but being DQd and suspended, which would send his free agent status out the window. Stone said don't take this the wrong way, but it's clear Wagner has some deep issues and that Wagner should go see a therapist. Wagner was angry, but Stone pleaded with him to do it for him. Wagner said he'll think about the plan.
-Joseph and Booker T then kicked to a video, basically a "Day Of" with Ilja Dragunov. They showed him having a phone conversation with his son, then preparing for the day. He narrated and asked if it's the pain that keeps searching for him, or maybe he is the pain. He said it doesn't matter because tonight (Sunday), the world shall know pain. They showed him getting ready, intensely, in the back, then highlights of the match against Dijak which was just "hit me as hard as you can over and over and over and over and over and over and over and over and over and over and over and over and over and" well, you get the picture. He returns next week.
-Jade's music hit for her match with Nile, the likely buffer before the main event title match. [c]
-They showed some more photos from Battleground.
-Jade was sitting on a turnbuckle as they hit the ring. Nile's music hit as she entered solo.
(4) CORA JADE vs. IVY NILE – Singles match
They tied up and Jade immediately screamed about her eye, then delivered a cheap shot. Nile came back with a lariat and then hit a rolling armbar into a pin for a quick count, then began working the left arm of Jade. Nile lifted Jade onto her shoulders, but Jade hit elbows and then used the hair to slam Nile into the mat. Jade then mocked Nile and slammed her into the mat again, kicking her head heelishly. Jade then sent Nile to the apron. She tied her up in them and hit a big chop, then a running dropkick that flipped Nile into the ring for a two-count. Jade once again slammed Nile into the mat, then cinched in the rear chin lock. Nile worked her way to her feet and threw off Jade, then hit a schoolgirl for a two-count. She hit a kick combo, sent Jade into a corner, then hit her running jumping thrust kick in the corner for a two-count. Nile went for a suplex, but Jade countered with an inside cradle. Nile slammed Jade, but Ava hit the apron. Nile quickly put her in the Dragon Slayer along the ropes, but Jade hit a running knee and then the double arm DDT for the win.
WINNER: Cora Jade at 4:08 (double arm DDT)
-Hank Walker and Tank Ledger were giving each other props for their match against each other. Ledger said it worked and he feels a connection between them. They did the Step Brothers name your favorite thing on the count of three thing. Enofe & Blade approached and asked about what they're talking about. They said after only one match? Blade & Enofe tried the same game, but couldn't get it right. Walker and Ledger walked away. Enofe said they're not fighting; Blade said it might help them, too!
-They showed the six folks involved in the main event making their way. [c]
-They returned with a promo for The Great American Bash (Breakker was featured in the promo, so he's still on NXT for now).
-Joseph and Booker T put over TGAB, then kicked to Ali's appearance earlier in the night. Mitchell was in the back and was trying to get word with Diamond Mine. Nile yelled that she's sick of this crap and challenged Ava for next week. Julius said "four roots, one stupid ass tree." Schism showed up and a whole gaggle of officials kept them separated.
-They then put over segments for next week, including Dragunov's return, Thorpe-Kemp, and the battle royal.
-"Supernova 11" and his faction made their entrance. Jackson had the Cup on her knee as Dar kissed it and bowed to the trophy. Jackson is, from what I can tell, the designated Heritage Cup holder. Hayes and Williams were next. Dar plugged his ears as the crowd chanted for Hayes. Alicia Taylor gave formal ring introductions.
(5) "HIM" CARMELO HAYES (c) (w/Trick Williams) vs. "SUPERNOVA 11" NOAM DAR (c) (w/ Lash Legend & Jakara Jackson & Oro Mensah) – Men's NXT Championship match
The bell rung with about five minutes until the top of the hour. They locked up with Dar taking the left, but Hayes quickly rolled out and took the left himself. He wrenched as Dar tried to roll out. Dar forced Hayes into the ropes, but missed a cheap shot kick. Hayes chopped him and the cinched in the side head lock. Dar technically fought his way out to apply an arm lock to Hayes, who kipped up and applied the same to Dar after an arm drag. The early story is that, truly, there are levels to this and Dar isn't on Hayes' level…that is, until he cheap shotted the knee and then the face of Hayes. Still, Hayes quickly hit his sprinboard lariat – this time without suffering a spear – and they cut to break. [c]
[OVERRUN]
Hayes blocked an arm drag counter as they returned, then hit a corner splash. He caught Dar's kicks on another rush to set him for the Fadeaway, which hit for a two-count. Jackson and Legend yelling on the outside for Dar is a nice touch, their desperation coming through. Dar was able to send Hayes to the apron after some jostling, then kicked out Hayes' leg before hitting a running dropkick to send Hayes flying. He then quickly rolled Hayes into the ring for a two-count. He hit a running, sliding elbow for a two-count. Dar hit a butterfly suplex for a two-count, then yelled in frustration. Hayes fought back with some stiff body shots and then forearms to the head, but Dar hit a quick Superman forearm for a two-count, but Hayes hit the go-around slam coming off of the ropes to floor both men. The standard striking battle took place in the middle of the ring with Hayes quickly taking the advantage. He hit a superkick, then a running bicycle kick. He then dodged a few strikes and basically hit a modified Protoplex to Dar.
As Hayes set in the corner, Jackson and Legend jawed at him. Williams came over, then turned and decked Mensah. The ref ejected Williams only. Hayes countered Dar into a rollup, but ate a Judas Effect for a two-count. Dar held on and turned it into a kneebar. Hayes stood up to stack Dar and beat on him, then locked on a crossface. Dar reached the rope. They traded blows with a few minutes left in the overrun, Dar going low after a feint, then another Judas Effect, but Hayes hit a vertical suplex cutter and climbed. Mensah crotched him after Legend and Jackson distracted the ref. Nathan Frazer and Dragon Lee took out Mensah. Hayes took out both Dar and Mensah outside with a crossbody, then rolled Dar in for Nothing but Net.
WINNER: Carmelo Hayes at 11:21 (Nothing but Net) to RETAIN Men's NXT Championship
-Suddenly, Baron Corbin attacked Hayes from behind as the graphic appeared on the bottom of the screen. He grabbed the title and then beat on Hayes in the ring as heat upon heat landed on Corbin. He hit a beautiful End of Days and then posed with the title, standing over Hayes. Joseph couldn't help himself as he said, "Are we witnessing the 'End of Days' of Carmelo Hayes as champion?"
(Hazelwood's Take: They told the story of the match that was told in the earlier promo in that there are levels and Dar just isn't on the same level as Hayes. Honestly, that's the story that should have been told. Dar tried every trick in the book and still couldn't defeat Hayes, but this also gives Dar something kayfabe to come back to and build toward. As expected, a fabulous match between the two. Dar's quick-burst strike like the Superman forearm/elbow and Judas Effect – which looks more like Jon "Bones" Jones on Alexander Gustafsson than anything Chris Jericho has ever thrown – look extremely effective. One thing that stood out here is that we've always considered Dar a cruiserweight mostly for his time on 205 Live. However, at least by height, he was about the same size as Hayes in the ring. Hayes has more muscle and bulk, but that stood out to me only because I had never considered Dar to be that big.)
FINAL THOUGHTS: A weird show in my eyes. Two matches in the first 75 minutes or so and then three the last 50 minutes or so gave it a muddled pace. The talking segments, for the most part, didn't add too much to the show as well. After Battleground, a reset was needed and we saw that with the show tonight. Most things were creating new angles or feuds, ending (Dolin-Jayne) or extending others that weren't on Battleground, and then getting the next challengers for the main singles titles ready in Ali, the battle royal, and Corbin. After a barnburner of a show last week and a positively-received PLE on Sunday, a step-back show was probably necessary.
Tune in to PWT Talks NXT in about 20 minutes for more!