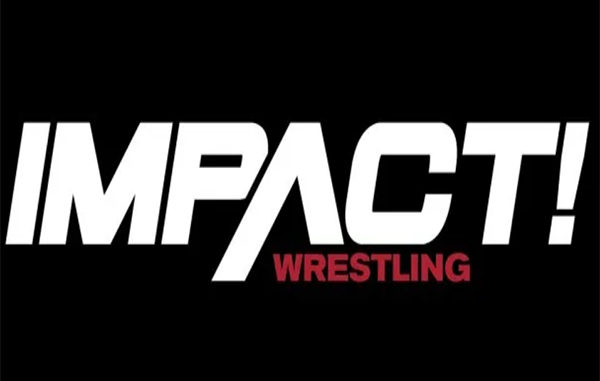 ---
SPOTLIGHTED PODCAST ALERT (YOUR ARTICLE BEGINS A FEW INCHES DOWN)...
---
IMPACT WRESTLING TV REPORT
JUNE 8, 2023
LONDON, ON AT THE WESTERN FAIR DISTRICT AGRIPLEX
AIRED ON AXS TV (RECORDED)
REPORT BY DARRIN LILLY, PWTORCH CONTRIBUTOR
Commentators: Tom Hannifan, Matthew Rehwoldt
-Recap of last week's events.
(1) CHRIS BEY (w/Ace Austin) vs. JASON HOTCH (w/John Skyler & Brian Myers)
Myers did mic work before the match saying that Ace and Bey's time was up at Against All Odds. Skyler predicted his team would win the belts as well. Hotch tried to roll up Bey early. Bey rebounded with fast paced offense. Bey punched Hotch in the corner and followed with chops. Hotch pushed Bey over the top rope. Hotch dropkicked him and threw him back in the ring. Hotch scored a two count. They traded punches. Bey made a comeback with a clothesline and a flatliner for a two count. Hotch rolled up Bey for a two count. Hotch caught Bey and turned it into a Blue Thunder Bomb for a two count. Hotch kicked Bey. They traded pin attempts. Bey came back with kicks. Hotch caught Bey in a backslide for a two count. Bey rolled up Hotch for the pin. The Good Hands and Myers immediately attacked Bey and Ace. Myers gave Ace the Roster Cut. The Good Hands did their finisher to Bey then held up the belts and gloated.
WINNER: Chris Bey in 9:00.
(D.L.'s Take: These two worked well together. Hotch continues to improve and Bey is spectacular as ever. Good preview to the tag team title match tomorrow.)
-Gia Miller interviewed Heath. He said at Against All Odds, his plan was to win the 8-4-1 match then go on to beat Steve Maclin for the title. He talked about facing Champagne Singh tonight. [c]
-Dirty Dango vignette. He talked about his change in demeanor. He said that he played a clown because he was being paid a lot of money. He said he invested the money and now he doesn't need to play the clown. He talked about wrestlers calling him and it was the last thing he wanted to do. He sarcastically talked about loving to talk with awkward 18 to 35 year old fans for four hours at shows. They showed him talking to fans and insulting them in the parking lot. He said if he was like most of the locker room, he would have already ordered a replica Digital Media Title. He said a replica belt would be repellant to women. He said he would take the real title, put it on Ebay, and go to Hawaii with a woman.
(2) HEATH vs. CHAMPAGNE SINGH (w/Shera)
Heath gave Singh a series of punches. Shera held Heath's leg so that Singh could get the advantage. Singh worked on Heath's knee. Heath made a comeback and powerslammed Singh. Heath gave Singh the Wake Up Call and got the pin.
WINNER: Heath in 3:00.
(D.L.'s Take: Good win to give Heath momentum going into the 8-4-1 match).
-The Design promo. Angels said he never trusted Sami Callihan and he would pay in Ohio. Kon said Sami would bleed like Rich Swann and Jake Crist. Deaner said they would take down Sami's family and they would take everything. [c]
(3) JOE HENDRY vs. SHELDON JEAN (w/Kenny King)
Hendry did mic work before the match and did his "We Believe" schtick. Hendy had the early advantage. King caused a distraction at ringside to give Jean the upper hand. Jean scored a two count. [c]
Jean put Hendry in a submission, but Hendry powered out. Hendry gave Jean a cutter. Fans chanted "We believe!" Hendry gave Jean a fallaway slam. King got on the apron and argued with the referee. Jean attacked Hendry but got powerbombed. Hendry finished Jean with the Standing Ovation.
WINNER: Joe Hendry in 7:00.
After the match, Hendry challenged Dango to come out because he had something to share. Dango's music played and he walked to the stage. Dango told the fans to be quiet. He said he hated pro wrestling and pro wrestling fans. He said Hendry wouldn't trick him to come down and fight. He said he would take his $300 shirt and go to the back. Hendry said he didn't call him out to fight, but because he made a video. A video played on the screen making fun of Dango. A person wore a Dango mask in the video. The lyrics said that Dango went from beating Chris Jericho to doing Fashion Police skits and getting rejected on Total Divas. The fans cheered at Dango being called a Divas Reject. After the video, King and Jean attacked Dango from behind. Dango joined in. Santino Marella ran to the ring. King and Dango left the ring. Jean confronted Santino as fans chanted "Cobra". Jean argued with Hendry then turned around as Santino hit him with the cobra sock on his hand.
-The Death Dollz were shown warming up in the back. [c]
-Gisele Shaw/Jai Vidal/Savannah Evans video package. Shaw said that Jordynne Grace was out indefinitely due to the attack last week. She told Trinity that the spotlight is hers and she was taking it back. She said she would put Deonna Purrazzo in her place too.
(4) THE COVEN (Taylor Wilde & KiLynn King)(c) vs. DEATH DOLLZ (Courtney Rush & Jessicka) — Impact Wrestling Knockouts Tag Team Title match
Wilde hit Jessicka with punches, but Jessicka threw her off. King and Rush tagged in. King dropped Rush on the top rope. Wilde attacked Rush in the corner. King gave Rush a neckbreaker for a two count. Wilde and Rush exchanged punches. Jessicka tagged in and clotheslined Wilde. King tripped Jessicka. The Coven double teamed Jessicka. King got a cutter on Jessicka for a two count. Jessicka clotheslined Wilde. Rush got the hot tag and ran wild on King. All four wrestlers fought in the ring. Wilde tapped to Rush's sharpshooter, but the referee was distracted. The Coven recovered, King kicked Rush and Wilde pinned her.
WINNERS: The Coven in 7:00.
(D.L.'s Take: Good while it lasted but too short for my tastes. Rush's character change has added freshness to the Death Dollz. The finish would indicate that the feud isn't over.)
-Alex Shelley video package. Highlights played as he talked about facing Josh Alexander but falling short of his goal of winning the World Title. He talked about the wrestlers he's cultivated, including the Young Bucks, Okada, Jay White, and Jonathan Gresham. He said that Steve Maclin isn't a better wrestler than him, he isn't championship material, and he would prove it.
-Gia Miller interviewed Steve Maclin. He said that Shelley had never been champion. He said all of the wrestlers are coming after him, including Bully Ray, who stood beside him. Bully said Maclin didn't have to worry about those other wrestlers, just him… but not until Slammiversary. [c]
-Footage from Before The Impact of Masha Slamovich attacking a wrestler with a chain and talking about her upcoming dog collar match.
(5) TREY MIGUEL vs. BHUPINDER GUJJAR
This was a non-title match. Gujjar took Trey to the mat. Gujjar caught Trey with a back elbow. A dropkick sent Trey to the outside. Gujjar attempted a dive to the outside, but Trey caught him with a punch. Trey did a moonsault and got a one count. Trey threw Gujjar to the outside twice. Trey kicked Gujjar off the apron. Back in the ring, Gujjar caught Trey with a running knee. Gujjar hit a series of moves on Trey. Gujjar missed a splash from the top rope. Trey delivered kicks and a stomp to Gujjar. Trey got the Lightning Spiral on Gujjar and got the pin.
WINNER: Trey Miguel in 5:00.
After the match, Trey took the mic and said he was a generational champion. He talked about his successful title defenses. He said he would beat Chris Sabin at Against All Odds.
(D.L.'s Take: Competitive match and Gujjar looked good, but this was mostly to give Trey a solid win going into the title match at Against All Odds.)
-Gia Miller interviewed Johnny Swinger. She pulled him in on his cart. She said he didn't have one win on his quest to get 50 wins to qualify for a title shot. Swinger said his dad told him to pass the heat to someone. He said he realized that it's crooked referees that were costing him matches, so he sent Zicky Dice to referee school. He made a pass at Gia and she left. [c]
-Gia Miller had a sitdown interview with Trinity and Deonna Purrazzo. Trinity said she came to Impact to prove herself against the best wrestlers. Deonna said it was noble, but many have tried and failed. Gia talked about Team Shaw attacking them last week and injuring Jordynne Grace. Deonna said she has defeated them multiple times, so Shaw is playing a game she has already lost. Deonna said she would use the tag team match as a chance to scout Trinity, but Trinity said she would focus on the match. They agreed to focus on the tag match, then go against each other at Slammiversary.
-Hannifan and Rehwoldt appeared on camera and ran down the matches for Against All Odds. They pitched to Kevin Kelly, who ran down the matches for the NJPW show later.
-Moose and Rich Swann did their ring entrances. [c]
(6) MOOSE & RICH SWANN vs. NICK ALDIS & JONATHAN GRESHAM
All four wrestlers will be in the 8-4-1 match at Against All Odds. Swann and Gresham shook hands at the start. Swann caught Gresham with a dropkick. Swann took Aldis down with two headscissors. Swann escaped a submission attempt from Aldis. Moose kicked Aldis. Moose chopped Aldis. Aldis made a comeback and took Moose to the mat. [c]
Aldis and Gresham worked on Moose's arm. Swann splashed Gresham and gave him a knee to the back. Moose took Gresham down from the apron. Moose tagged himself in and threw Gresham into the turnbuckle. Moose knocked Aldis off the apron. Swann clotheslined Gresham. Moose suplexed Gresham twice. Gresham fought off Moose and made the tag to Aldis. Aldis clotheslined Moose. Moose caught Aldis with a boot, but Aldis slammed Moose and dropped an elbow from the ropes for a two count. Moose and Aldis clotheslined each other. Gresham and Swann tagged in. Gresham rolled up Swann for a two count. Swann caught Gresham with a cutter and got a two count. Moose and Swann argued. Gresham powerbombed Swann, but Moose was the legal man. Moose powerbombed Gresham and got the pin.
WINNERS: Moose & Rich Swann in 14:00.
Moose and Swann argued afterwards. Moose decked Gresham. Moose and Swann brawled. Heath ran in and helped Aldis throw out Moose. Heath and Aldis fought. Bully Ray attacked Swann from behind. PCO ran in and faced off with Bully. They traded punches. PCO dropped Bully, then did a dive on the pile at ringside. PCO celebrated in the ring.
(D.L.'s Take: Solid match that was all action, leading the audience into being excited for the Impact Plus special tomorrow.)
FINAL THOUGHTS: This was a textbook go-home show. Good job of hyping up the card for Against All Odds without giving away too much. Good main event to set the stage for the 8-4-1 match, which was positioned as a major match.