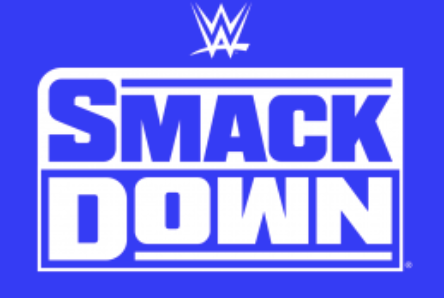 ---
SPOTLIGHTED PODCAST ALERT (YOUR ARTICLE BEGINS A FEW INCHES DOWN)...
---
KELLER'S WWE SMACKDOWN TV REPORT
JUNE 9, 2023
DES MOINES, IOWA AT WELLS FARGO ARENA
AIRED LIVE ON FOX
-They opened with a highlight package of last week's 1,000 day celebration with Roman Reigns including Triple H presenting Reigns with the new title belt and then the angle with Jimmy Uso afterward.
-Cole introduced the show and said tonight Jey Uso will make a historic choice.
-Mike Rome introduced Paul Heyman and Solo Sikoa who were standing in the ring as Solo's music faded. Heyman began to introduce himself, but the Usos music interrupted. Jey walked out. Cole said he has to be torn apart and ripped up inside with the decision he has to make between his brother Jimmy and "staying in line" with the Tribal Chief. Wade Barrett said he can stay with "the proven commodity or go with that backstabbing turncoat brother" Jimmy "who threw his family down the toilet."
Jey brought a mic into the ring. He circled Heyman and Solo. Fans loudly chanted "Uso!" Jey said intensely right into Solo's face that he let a lot of things slide, but stabbing his big brother in the back isn't something he should do. He said he can't see himself easily forgiving that. He told him to say what he has to say. Heyman told him to calm down.
"You've got this all wrong," Heyman said. He said it's not Solo's fault or his fault or the Tribal Chief's fault. "This is all Jimmy's fault," he said. He said Jimmy made up his own mind for not just himself, but also for him. Heyman asked Solo to take a step back and gave him a friendly guiding push to take a few steps back. Heyman walked up to Jey and said he is taking a chance to step that close to him.
Heyman asked Jey if Jimmy asked him in advance of him kicking Reigns at Night of Champions. He said Jimmy pulled the trigger "for himself and for you." He said no disrespect toward Jimmy, but he said Jimmy has always disrespected him. He told Jey that Jimmy is in on the fact that Reigns wants to groom Jey to be the next Tribal Chief. "That's your future, that's your destiny, that's your fate, that's who you are going to be," he said. Heyman said Jimmy has known that since day one and he's resented him ever since as a result.
Heyman told Jey that fans are booing because they don't know the truth. He said he'll prove the truth to him tonight. He said at the Tribal Chief's behest, he has arranged for a match that sets his trajectory to becoming the next Tribal Chief. He said he's going to bring gold back to the Bloodline. He said it won't be as a tag team because of Jimmy. He said tonight Jey will defeat Austin Theory to become the U.S. Champion.
Jey looked around excitedly like a cat who heard a mouse squeaking somewhere in the house. He said when the time is right, Jey will become Tribal Chief. Jey soaked up the words. Heyman leaned in and said, "But I need your answer now." Jey looked at him, nodded, and then took the mic that Heyman was offering him. Jey said he'll take him up on the U.S. Title challenge. Heyman offered a handshake and said, "We have a deal." Jey eyed his hand as Heyman smiled. Heyman's smile grew to frustration after ten seconds.
Jey finally said, "I'll get back to you on that." He dropped the mic and left the ring. Heyman looked at Jey with big eyes.
(Keller's Analysis: They took a match that wasn't even on anyone's radar going into the show and added a high stakes feel. It seems believable after this that Jey could win the U.S. Title and that it'll be part of Jey beginning to believe in himself as a singles star, which could play pro and con in terms of reuniting with Jimmy. Heyman deliciously delivered the hard pitch for Jey to choose The Bloodline over Jimmy. Jey was good at seeming to take in the offer and consider it, but also showing that he's conflicted even about considering the offer considering the totality of what the Bloodline stand for and how Reigns and Heyman treat people.)
-They went to Cole and Barrett at ringside. Cole said Jey will try to win his first singles title tonight. Cole wondered if Jey wins the U.S. Title, would he bring it to the Bloodline. Barrett said he's enjoying the drama. Cole hyped that Asuka will be presented with a new WWE Women's Championship title belt. Barrett hyped the Money in the Bank qualifying matches also scheduled.
-Santos Escobar made his ring entrance. [c]
-Cole said Heyman wasn't lying as Jey will get that U.S. Title match against Austin Theory later in the show.
(1) SANTOS ESCOBAR (w/Rey Mysterio) vs. MUSTAFA ALI – Money in the Bank qualifier
As the match was about to begin, L.A. Knight made his entrance. He joined in on commentary. The bell rang 19 minutes into the hour. Santos yelled at Ali that he was going to win. Escobar landed some early chops. Knight's mic wasn't on at first and he took it out on Cole, threatening to smack his headset off of him. They fought at ringside early. Escobar whipped Ali onto the ringside steps and then tried to suplex him onto the ring apron edge. Ali blocked him, but he shoved Ali hard into the ringpost. Escobar took Ali off the top of the ringside steps with a huracanrana.
Escobar scored a two count back in the ring. When Ali dropped to ringside to recover, Escobar dove through the ropes and tackled him. Cole brought up that Ali has his eye on Wes Lee's North American Title in NXT. Escobar dove off the top rope onto Ali at ringside. They cut to a break at 3:00. [c]
Back from the break, Escobar knocked Ali off the top rope to the floor. Ali landed on his feet and then dropkicked a leaping Escobar out of mid-air. Back in the ring, Ali leaped off the top rope and went for a 450 splash, but Escobar moved. Escobar sent Ali face-first into the turnbuckle. Ali took a great bump selling it. Escobar then scored a two count mid-ring. They cut to Rey reacting at ringside.
Escobar charged at Ali in the corner with two knees. Ali rolled up Escobar for a two count, then hit a quick tornado DDT off the middle rope for a two count at 8:00. Escobar leaped off the middle rope with Ali on his shoulders and landed a Phantom Driver for the win.
The rest of the LWO ran out to celebrate with Escobar.
WINNER: Escobar in 9:00.
(Keller's Analysis: They seemed determined to be the high-energy match of the night, fitting a lot more spots into a WWE TV match of this length than normally is presented. Knight had some fun lines on commentary.)
-They cut backstage to Jey and Sami Zayn chatting. Sami told Jey he has a big decision to make. He said their times together in the Bloodline were some of the best times of his life and probably Jey's. He said they had a great time and in a different world they might still be doing it. He said they'd do the handshake and dance and make him laugh even when Jey didn't want to. Jey smiled.
Sami said it's the fault of the Tribal Chief who gets Heyman's voice in his head and he starts to manipulate and he takes things too far. Sami said he did everything he could to try to keep things together even as Reigns tested his loyalty over and over again, and it was never enough. He said he's doing to Jey what he did to him. Jey took a deep breath.
Sami said he's got a big choice and if he wants to roll with Reigns and be the next Tribal Chief, he gets it. He said he hopes he wins the U.S. Title tonight so they can see that the Bloodline needs Jey more than he needs the Bloodline. He said he should keep in mind the consequences, though, because that means no more Usos as a team. He told him to listen to his heart, not what's being put in his ear. Jey absorbed Sami's words and then looked briefly at him and then walked away.
(Keller's Analysis: Great stuff there. Jey says so much without words. Sami's delivery and the message was so spot on and took into account all of the key factors in Jey's choice. Just really well done. Sami seems so reasonable and fair-minded without being pushy.) [c]
-Cole plugged that Braun Strowman would drive the pace car on a race on Fox this weekend.
-Kayla Braxton stood mid-ring and introduced the NXT Tag Team Champions, Alba Fyre & Isla Dawn. Cole listed the designated adjectives to describe their personalities. As Kayla was about to ask them a question, out came Shayna Baszler & Ronda Rousey. Baszler asked how much they know about the history of the titles. She said those titles were created for her originally. She said those belts are technically hers.
Rousey said she's been crunching some numbers and they're going through competition so fast, they'll be hungry soon. Rousey said she realized the division isn't big enough for two sets of tag titles, so they want the belts. Fyre said it sounds very exciting. Dawn accepted their challenge and then attacked them. Rousey and Baszler made a quick comeback. Fyre saved Dawn from her arm being broken. They knocked Rousey out of the ring and then beat up Baszler. Baszler held back Rousey at ringside.
(Keller's Analysis: It's good to see WWE apparently integrating NXT more with Raw and Smackdown with talent roaming to NXT from Raw and Smackdown lately, and now they appear headed toward merging the women's tag titles into one single floating championship. Fyre and Dawn come across a little cheesy in their delivery and body language with their characters, so it'll be interesting if over time it grows to feel more natural in the Smackdown setting. I'm really enjoying Baszler and Rousey playing off of each other. Rousey is so much better having Baszler to work with in segments like this than when she's alone and her awkwardness is more on display.)
-A video package aired on Iron Sheik, who died earlier in the week at age 81. It included vintage footage of him as an amateur wrestler representing Iran and then beating Bob Backlund for the WWF Title. The narrator attributed fans' strong feelings toward him as a key reason for the WWF's skyrocketing popularity in the 1980s. It showed him being inducted into the WWE Hall of Fame. They had soundbites with Hulk Hogan, John Cana, Jimmy Hart, The Rock, and Sgt. Slaughter.
Cole plugged a special encore presentation of the Biography special on Sheik on A&E this Sunday.
(Keller's Analysis: Nicely done.)
-Bayley made her ring entrance. [c]
-A Raw commercial hyped Raw's matches: Riddle vs. Priest in a MITB qualifier, Gunther & Ludwig Kaiser vs. Sami Zayn & Kevin Owens, and Cody Rhodes vs. Miz.
(2) BAYLEY (w/Iyo Sky) vs. MICHIN (w/A.J. Styles) – Money in the Bank qualifier
The bell rang 49 minutes into the hour. Styles joined Cole and Barrett on commentary. Bayley knocked Michin to the floor and rammed her into the ringside table. She then gloated before throwing Michin back into the ring. Michin recovered and dove through the ropes and tackled Bayley into the announce desk. Back in the ring, Michin scored two quick roll-ups. A minute later, Michin landed a DDT for a near fall. Bayley pretended to have a broke nose and the ref asked Michin to back away. Bayley laughed and caught Michin with her guard down. She then delivered her Roseplant for the win.
WINNER: Bayley in 3:00.
(Keller's Analysis: Another very short match.)
-Afterward, Scarlett approached Styles and blew red powder or smoke in his face. Karrion Kross then attacked Styles from behind with a Crossjacket. Michin checked on Styles afterward.
-Cole threw to a clip of Bianca Belair attacking Asuka on the stage last week with officials separating them.
-They went backstage to Belair pacing. She told Adam Pearce she wants to get her hands on her. Pearce said he's presenting her with a new belt tonight. Pearce said there's a lot of eyes on that ceremony so he's hoping she won't attack Asuka. Belair asked if he expects her to do nothing after she stole her title and tried to blame her. Pearce said he gets it, but she's in line for a rematch so he asked her to just leave it alone tonight. Belair said she'll do him a solid since he is assuring her a rematch.
(Keller's Analysis: Belair was so real and down to earth there as an actual person and not a WWE character out of a video game going through rote motions. I liked that.) [c]
-Cole and Barrett commented on Scarlett and Kross attacking Styles earlier.
-They went backstage where Styles was still suffering extreme eye pain as Karl Anderson and Luke Gallows checked on him. Michin said they will get back at Kross and Scarlett. "What was that!" yelled Styles.
-Pearce stood mid-ring in front of a table with a tarp over the new belt and began the ceremony of unveiling the new WWE Women's Championship. He introduced Asuka, who made her ring entrance.
[HOUR TWO]
Pearce revealed the new championship belt. Asuka handed him the Raw Title and he presented her with the new belt. Charlotte Flair interrupted the ceremony. She walked out as Pearce pleaded innocence when Asuka shot him a look as if to ask if he knew about that. Cole said that's not how Asuka wanted to celebrate her new belt tonight. Charlotte entered the ring and extended her arms and spun around as fans cheered.
Pearce asked Charlotte what she's up to. Fans let out "woo's!" He said she needs to get in line. Charlotte gave a "Who? Me?" look. Charlotte said "Excuse me, I don't get in line, I made the line." (Does that make any sense?) She let out a "wooo." She said, "Hi, Asuka." She said nobody respects her more than she does, but she wants that title. She challenged her for a title match. Asuka said some words in Japanese with her usual, ahem, grinding enthusiasm. She added in English, "I accept." Charlotte said when Pearce makes the match official, he'll be putting that belt around her waist too.
Asuka blew mist Charlotte's way. Charlotte avoided the mist and then rammed Asuka's face into the table in the ring and then kicked her in the head. Asuka rolled to the floor.
(Keller's Analysis: Charlotte carried herself like a star who was glad to be back and had a mission to get the title back. The new belt looks good. I'm glad they're dropping the brand designations this way rather than another belt swap.)
-They replayed clips of the Jey-Heyman segment earlier.
-Heyman approach Jey backstage and said with a smile that Jey really got him and left him with a cliffhanger. He said his whole life has been a cliffhanger. He said the next thing he wants Jey to put in his hand is his passport and his suit measurements.
He said Jey is going to fly on the Tribal Chief's private jet which will one day be his as he goes to Money in the Bank. He said the suit measurements are because next week they'll have a triple celebration with Reigns, him as the new U.S. Champion, and a public acknowledgment that he'll be groomed by Reigns personally to be the next Tribal Chief.
Heyman offered an affirming handshake. Jey said he should count him in for next week's ceremony, but he doesn't know why Heyman is so happy. He said if he's in the Bloodline, that means Heyman is out. Heyman shot him a stern look. Jey patted him on the chest and left. Heyman was fuming.
(Keller's Analysis: Heyman has good chemistry with most people he works with, but Jey is so good at the subtle acting playing off of Heyman that they are especially good playing off of each other. Heyman reminding Jey of the lifestyle of The Bloodline and the temptation of sticking with The Bloodline to eventually be the Tribal Chief is an effective way to create some understanding by fans that Jey isn't just instantly siding with Jimmy.)
-The Brawling Brutes made their entrance. [c]
-They plugged Undertaker's upcoming one man shows.
-Pearce was on the phone and suggested to the person on the phone that they present Asuka vs. Charlotte in three weeks in London. Belair stared at him with her arms crossed. Pearce said he'll make good on his promise and figure it out. She said he better.
(3) BUTCH vs. BARON CORBIN
They showed Trick Williams and Carmelo Hayes at ringside. Rome introduced them as special guests. Cole said when you win the MITB briefcase, you can cash in on any title holder, so perhaps Hayes will be the target of whomever win the MITB briefcase. Baron Corbin walked out next. Cole said Corbin has been active in NXT lately. Clips aired of Corbin beating Williams on NXT last Tuesday. Corbin said before the match that he hopes Williams and Hayes enjoy watching him beat Butch and then go on to win the MITB ladder match again. He said he was surprised they showed up after what he did to Williams on Tuesday. He said they should stay behind the barricade and sit down like the fans they are and watch him win.
The bell rang 15 minutes into the hour. Butch charged at Corbin with a flying kick at the start. Cole noted Corbin was one of the few who failed to successfully cash in the MITB briefcase. Butch scored a quick two count. Corbin landed a backbreaker. Corbin made a comeback with some elbows. Butch yanked on Corbin's fingers. (I still don't like that spot because (a) anyone can do it but they pretend it's the result of some special training; (b) the person sells it briefly even if it was done for real, the fingers would be broken and dangling from the tendons.) Butch countered a Corbin chokeslam attempt and leveraged Corbin's shoulders down for the quick win.
WINNER: Butch in 2:00.
-After the match, Corbin dropped to ringside and yelled at Williams and Hayes. He punched Williams. Hayes punched Corbin. Corbin retreated and referees got between them. Cole said Corbin is a free agent and he's picking on guys in NXT.
(Keller's Analysis: It seems WWE is trying to give NXT a little extra rub since the draft. It's worth the effort to see if they spark some interest among those who watch Raw and Smackdown but skip NXT each week. It might be motivated by concern that the addition of AEW Collision is going to spread viewership thin across all these shows and they don't want NXT to be the biggest loser.)
-Cole shifted to talking about Bobby Lashley being drafted to Smackdown.
-A sponsored video package aired on Lashley.
-Shotzi rode out on her tank. [c]
-Backstage Sheamus and Ridge Holland congratulated Butch on his win. Megan Morant told Butch that he's going to win Money in the Bank. Corbin showed up and said it was unfair. Cameron Grimes then jumped Corbin and threw him into the garage door. Cole said nothing is going Corbin's way.
(4) SHOTZI vs. IYO SKY (w/Bayley) – Money in the Bank qualifier
The bell rang 25 minutes into the hour. Bayley grabbed at Shotzi's boots at the start, giving Sky a chance to get an early advantage. Shotzi made a comeback and landed a senton cannonball style dive into Sky in the corner. She then dove through the ropes onto Sky at ringside. Back in the ring, as Shotzi climbed to the top rope, Bayley distracted her. Sky then knocked Shotzi off balance. Shotzi knocked her to the floor. Bayley then knocked Shotzi off the top rope and the back of Shotzi's head hit the turnbuckle as she fell. (Yikes!) Sky then hit her moonsault for the win.
WINNER: Sky in 3:00 to qualify for MITB.
(Keller's Analysis: Another short qualifying match. This sets up Sky and Bayley either working together or turning on each other or both in the actual MITB match.)
-Braxton interviewed Austin Theory backstage. Theory said he was the last one to find out that he'd be defending against Jey tonight. He said he doesn't make excuses, he wins matches. He said he'll beat Jey just like he beat John Cena at WrestleMania. He said if Heyman is looking for a new client next week, he should check out Austin Theory Live.
(Keller's Analysis: I'm glad they took time to interview Theory about this title defense and didn't treat him as just a bystander for the actual focus on Jey and his decision. I could actually see Heyman managing Theory some day if the Bloodline disbands and Reigns turns babyface. It's interesting Theory planted that seed, even if the context wasn't actually pitching it in a serious way at this point.) [c]
-Backstage, Kevin Owens approached Sami and asked if he talked to Jey. Sami said he did and they'll see later what he does. In walked Pretty Deadly. They suggested KO and Sami work on their looks. Holland & Sheamus walked in, followed by Joaquin Wilde & Raul Mendoza, Luke Gallows & Karl Anderson, and then The Street Profits. Owens yelled that everyone is standing too close to him and he can't take it. Sami told him to calm down. Pearce walked in. Sami said they all want a tag team title match. Pearce suggested they all have a Gauntlet match and the winner would face them for the tag titles. All the challengers celebrated.
(Keller's Analysis: I'm enjoying KO as the hot-head who flips out every week over something while Sami tries to be the calming influence. The gauntlet match format is part of WWE's rotation of show-filling gimmick matches, and it's fine. The execution always ends up with too many credible teams losing too quickly to be believable, but it at least will give Smackdown a chance to show off the depth of the tag division it now has all at once. I suppose there are better ways, though, right?)
-They went to Cole and Barrett at ringside. Cole threw to a video package on Greyson Waller. He said he's not evil, he's inevitable. "They paint me as a villain and I just autograph the artwork," he said. Then they announced that Charlotte Flair will be his guest next week.
-Jey Uso made his ring entrance. Cole noted he's never held a singles title in his career. [c]
-Cole hyped Asuka vs. Charlotte in three weeks on Smackdown from the O2 Arena in London. In two weeks, Rousey & Baszler will unify the women's tag titles against Fyre & Dawn. Next week, Styles & Michin vs. Kross & Scarlett, the Gauntlet Match to earn a WWE Tag Team Title match, plus Reigns returns.
(Keller's Analysis: I don't know if I ever recall WWE announcing matches for three future episodes of Smackdown before. I like it. They set them all up on this show and are giving fans a chance to mull over the match ramifications well ahead of time.)
(5) AUSTIN THEORY vs. JEY USO – U.S. Title match
Theory made his entrance. Then they did formal ring introductions. Cole said Heyman was laying it on thick tonight. He said Jey shouldn't forget the abuse Reigns dished out to him and his brother over the last few years. Barrett said Jimmy was a spare like Prince Harry in the U.K.
The bell rang 45 minutes into the second hour. Theory got in a few early shots, but Jey clotheslined him over the top rope to the floor. Fans chanted "Uso! Uso!" Jey threw Theory over the announce desk and then stood on the table and played to the crowd. They cut to a break as Cole asked if he'd decide to stay with The Bloodline. [c]
Theory had Jey in a chinlock mid-ring after the break. Cole talked about Jey saying if he stays with The Bloodline, Heyman is out. Theory scored a couple near falls, but yelled at the ref in frustration after each kickout. Cole told Barrett that Reigns wouldn't have been champion for 1,000 days if not for the help of Jey and Jimmy. Jey made a comeback with an enzuigiri and a super kick. Theory bumped into the ref, who went down. Jey landed a top rope splash. The fans counted past three, but there was no ref to count along.
Jey looked around for the ref. He then saw Pretty Deadly show up and they attacked Jey. Jimmy ran out of make save and cleared the ring of Pretty Deadly. Solo ran into the ring and attacked Jimmy. As he was about to give a Samoan Spike to Jimmy, Jey blocked it by grabbing Solo's arm as it was winding up. Jimmy then superkicked toward Solo, but Solo moved and the kick connected to Jey. "He didn't mean that!" said Cole. Barrett said he's not so sure about that. Jimmy knocked Solo to the floor and then slingshot himself onto him on the floor. Meanwhile, Theory re-entered the ring and covered Jey for the three count.
WINNER: Theory in 8:00 to retain the U.S. Title.
(Keller's Analysis: Good action while it lasted, although the match was primarily a set-up for the angle that led to the finish. They further cemented the Theory-Pretty Deadly alliance and involved Bloodline drama also.)
-As a replay aired of the finishing sequence, Cole and Barrett speculated what it would mean. Heyman stood behind Solo in the aisle as Jimmy stood to check on Jey, who was sitting in the ring recovering. "What does Jey do now?" asked Cole. Fans chanted "Uso! Uso!" Jimmy embraced Jey and helped him up. Jey shoved him. Jimmy explained he was just trying to help. Jey jumped to the floor and walked toward Solo and Heyman. He looked at Heyman who said, "Sorry." Jey looked back at Jimmy and then returned to the back alone without making his decision. Heyman told his phone to "call Roman Reigns."
(Keller's Analysis: I love that Heyman's career started with his phone being a big part of his gimmick – a giant early-edition mobile phone – and now he's calling Reigns weekly on his iPhone. I'm not surprised they didn't settle the Jey mystery this week, and the story leading to his indecision was sufficient to not make it feel like a bait-and-switch or punt and rather a logical delay based on everything that played out. It's always a stretch when a kick or punch inadvertently hits an unintended target, but it's believable Jey wouldn't know for sure since he's got to know that Jimmy is probably resenting the fact that Jey appears to be considering siding with Reigns instead of him. And frankly, as popular and likable as Jey is, despite all the temptations Heyman is throwing his way, it's not a great character-building stretch here that Jey seems torn about his decision at this point. That said, the fact that he is saying if he rejoins the Bloodline, Heyman is out, actually helps frame him as doing good either way he goes.)
-Cole hyped next week's Smackdown as the show ended.
FINAL THOUGHTS: Good episode. They gave the main event meaning even though it wasn't announced until during the show. The Money in the Bank qualifiers weren't particularly substantial, but they got where they wanted to be with the qualifiers and also mixed in some sidebar developments with winners and losers.