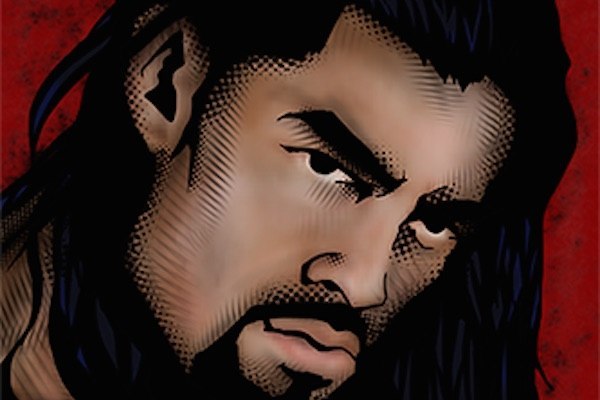 ---
SPOTLIGHTED PODCAST ALERT (YOUR ARTICLE BEGINS A FEW INCHES DOWN)...
---
On this ultra-busy week in pro wrestling, PWTorch specialist Tony Donofrio brings back the Falls Count Anywhere column breaking down the current big stories…
Falls Count Anywhere
-In the past 48 hours, WWE has done something that I didn't see happening by the end of 2015, probably not even by mid-2016 or the end of 2016! Vince McMahon and WWE have managed to get Roman Reigns over. If this week's Raw happened in a basic town, I might not have typed out that last statement. However, Roman Reigns has gone full circle in the city of Philadelphia in a matter of 12 months. Being from Pittsburgh, I'm no fan of the city of Philadelphia (as I'm sure many of our Philly readers feel the same way about Pittsburgh!). But they are vociferous, opinionated, and a great wrestling city. Cities like New York, Chicago, and Philadelphia are great gauges for where a lot of wrestlers stand.
You have to give WWE credit for the post-match angle at TLC and how they were able to follow up so well on Raw. If you follow me on Twitter, I still don't buy Stephanie nearly crying over Triple H being attacked (the man has been through wars in the ring!) and Reigns's family (Usos) and best friend (Dean Ambrose) not coming to his aid during a No DQ TLC match. But, overall, the angle worked. This was a huge win this week for Reigns and WWE. Now, their aim going forward has to be winning strings of weeks to win over fans across the country and world.
-WWE signing Maura Ranallo to be the new voice of Smackdown starting in 2016 is a great idea. Anyone who's heard his work before knows that he does a great job, whether he's calling the action for MMA, boxing, or pro wrestling. For me, some of his best work has been for New Japan Pro Wrestling on AXS TV simply because most of the matches he calls on there are months or years old and he is able to insert himself into the action as if he were calling it live. He's a pro's pro.
It will be interesting to see how he takes to being produced, if not overly-produced, by WWE. Having said all that, if WWE really wants to shake up Smackdown next month and give it a fresh look, the whole broadcast team needs a make-over and I have a suggestion for that. Jerry Lawler, despite his legendary/HOF status, needs to be pulled from Smackdown. The same can much more easily be said for Booker T. Rich Brennan, of course, will now be strictly on NXT (which he does a great job at). I'd have Renee Young and Corey Graves join Ranallo at ringside. Preferably, I'd have only a two-person booth. But, if it has to be three, then that's my team. Smackdown, from a broadcast perspective anyway, would feel fresh and different. Graves is perfect as a heel commentator and he's worked with Young before on NXT. The fodder between them would be great as Young is the perfect Yin to Grave's Yang.
-The Divas Division in WWE has finally started to clear up, but still needs some tweaking. It's better than it was six months ago, but still has a ways to go. Thankfully, the faction wars of the so-called "Divas Revolution" are over. Sasha Banks still isn't being featured properly, but I have a gut feeling that her time is coming very shortly. Charlotte is finally being allowed to show her chops as a heel but needs to be distanced from her father a.s.a.p. Charlotte, much like Ric, is a born heel. She pulls it off much better than she does being a face. If you're a regular viewer of NXT, you should already know this. However, she doesn't need to play a "father's daughter" character. She has shown before in NXT that she can be a heel by standing on her own feet and not resorting to the tricks that made her father such a great heel.
Charlotte didn't need Ric in NXT and she doesn't need him on the main roster, especially by her side. If anything, I feel having Ric by her side impedes her progress as a heel. No one wants to boo Ric at this point in his life/career. Having them as a combined act only hampers Charlotte getting heel heat. If needs be, have her turn on her father. Let her be the heel that we've seen her be in NXT. She doesn't need to be a carbon copy of her father.
-NXT Takeover in London should be a great show if precedent means anything. Finn Balor vs. Samoa Joe for the NXT Title could be an epic encounter. NXT has managed to get Joe over as the monster that any of us who have seen Joe work since ROH know he can be. With that said, I don't see a title change happening in London. With Apollo Crews presumably in the mix following Takeover, it will be fun to see where the returning Sami Zayn will be slotted along with Baron Corbin coming on strong, and still slowly improving, in recent months. A lot of great matches at the top of the card could be coming our way.
The same can also be said for the Women's Division with Nia Jax challenging Bayley for the NXT Women's Title. Jax has been booked very strongly since her debut but somehow I can't see her winning the title just yet. I suppose that there is the possibility that Bayley will drop the title and be thrust onto the main roster, but I wouldn't do it quite yet. I am encouraged, though, by the supporting cast of women's wrestlers right now in NXT that are going to be expected to pick up the slack when Bayley does finally make the jump. Jax and Asuka are being groomed to carry the division along with Emma and Dana Brooke.
I've been very impressed by Brooke's progression this past year and the evolution of Emma into a really strong heel. Alexa Bliss and Carmella also can't be ignored as having taken steps to up their game, but still need work. Add to that the supporting cast of Billie Kay, Liv Morgan, and Peyton Royce and I believe the depth in the NXT Women's division is tremendous. Does it have the quality at the top like it did when the Four Horsewomen were ruling the roost? Definitely not right now. However, I do love the depth of the division and can see a lot of really fresh, quality match-ups coming to NXT in 2016. Those that follow my NXT Hits & Misses reviews and/or Twitter account closely should not be surprised that Eva Marie was not mentioned above. Here's hoping, wishing, and praying that Pandora's Box is not opened up in 2016.
NXT's Tag Team Division is at an all-time high, in my opinion. Jason Jordan & Chad Gable could be the next big tag team…on the main roster! It's only a matter of time for those two. Dash & Dawson have been great in their short run with the tag titles thus far. Enzo Amore & Big Cass can always make a claim to be contenders, even if just because of their longevity in NXT. You also can't forget Blake & Murphy and The Vaudevillians. All of those teams could be sniffing around the tag titles as we head into 2016. There's not reason to believe that the NXT Tag Division in 2016 won't be more exciting than it ever has been.
Tony Donofrio is a Specialist for PWTorch covering a variety of topics and promotions. You can reach Tony at TonyDonofrio@icloud.com or follow him on Twitter @TonyDonofrio.