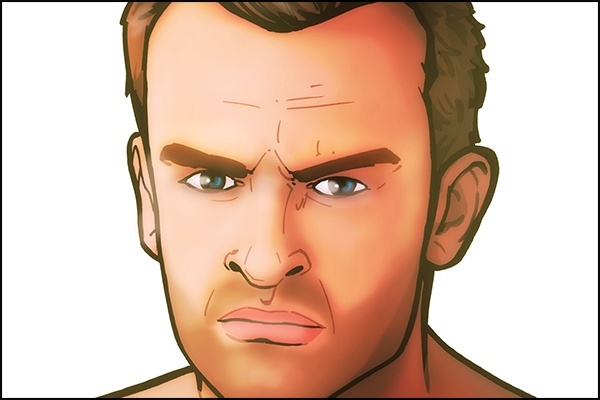 ---
SPOTLIGHTED PODCAST ALERT (YOUR ARTICLE BEGINS A FEW INCHES DOWN)...
---
Magnus (Nick Aldis) is currently recovering from an elbow injury that will sideline him into 2016. However, he is looking forward to a new chapter of his wrestling career that could lead to WWE.
Aldis is currently the top star for Jeff Jarrett's upstart Global Force Wrestling promotion, which he is enjoying compared to his TNA run. Not to say that GFW is a springboard to WWE, but Magnus would like to end up there, if for no other reason than to re-connect with teenage buddy "King" Wade Barrett.
"There's a story there, we wrestled each other once upon a time back when I was 18 and he was 24, 25, or something," Aldis told The Inquisitr promoting his "Superstar Body" book. "Now we're both adults at our careers, we've done what we've done, grew up in two different parts. It'd be an interesting story to tell, to be able to document our early lives and come back around to where we are now in our prime.
"I'd be lying if I said I didn't envision myself at WWE. I think everybody from my generation in the U.K. thought of that because that was the show, it was the only thing we got on TV. So of course, I've thought about that and how it would feel to walk out in NXT, or Monday Night RAW, or Smackdown and that's a cool feeling."
Aldis said "that's an opportunity that may or may not come to me," so he is not going to wait around for the shot. So, he's pouring himself into GFW, which hopes to land a TV home soon, after leaving TNA with a sour taste in his mouth.
"The structure of GFW is completely different, it's very much to me how I always imagined a wrestling company should be. You know, it's very much like everyone is on the same page, everyone is treated with respect and there's no ego when it comes to the people in charge. There's Jeff, there's Scott D'Amore, Kevin Sullivan, and Keith Mitchell is at TVs, Sonjay [Dutt] has a big role and wears a lot of hats in GFW. No one there is walking around like 'I'm the big boss, everyone has to respect me and if you get on the wrong side of me, you're gonna pay, I'm gonna bury you.' There's none of that."
Aldis said the backstage politics in TNA and a final run involving James Storm, his belle Mickie James, and the infamous train incident was the final straw for him.
"We hated it, we all hated it. When it was pitched to us, we all tried desperately to change it to something else but the guy in charge (Aldis did not name a name) wasn't having anything to do with it and was convinced it would be great. That's just a perfect example of one of the reasons why I left, we all said that was a bad idea and we all gave what I thought were good alternatives and were basically told 'do what we tell you,'" Aldis said.
Also in the interview, Aldis talked about the best part of his TNA run – working with the likes of Kurt Angle, Jeff Hardy, Samoa Joe, and Bobby Roode, who all made him better in the ring in different ways.
"If you're a fan of Kurt Angle, you should get this book just to read Kurt's insight into his mental preparation, how he approaches training, and how he's been able to try and stay healthy despite all his injuries and health problems. It's really remarkable what he contributed to the book so I'm very grateful to him for that," Aldis said.
[ FYI: Aldis's new book, "The Superstar Body: Real-World Techniques for Achieving Your Goals," is available on Amazon.com ]