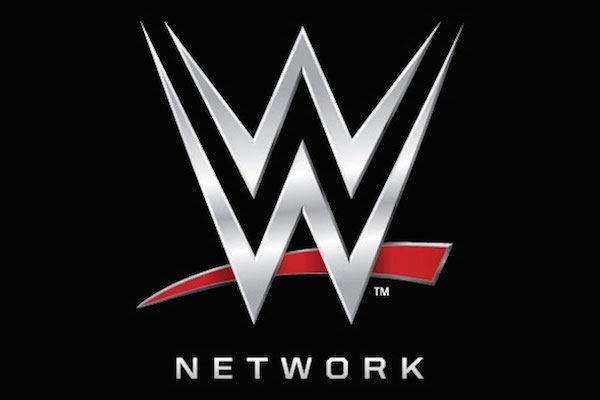 ---
SPOTLIGHTED PODCAST ALERT (YOUR ARTICLE BEGINS A FEW INCHES DOWN)...
---
PWTorch specialist Shawn Valentino kicks off a new review series looking at "Five WWE Shows to watch on WWE Network" that have interesting significance or importance.
MAGIC, MEMORIES, AND MANIA: Five Shows to Watch on WWE Network
Happy New Year Torch Readers. January 1 is my birthday so every year means a new beginning with a bang! For many viewers, including myself, the current WWE product offers very little when it comes to cool characters and compelling storylines, the main reason most of us watch wrestling. Thankfully, with the WWE Network, all of us have the opportunity to gain a pathway to the past and watch some of the most memorable shows in wrestling history. If you are bored with the Roman Empire and the Cenation, the Network gives you an opportunity to visit many of the iconic superstars and legendary matches of the WrestleMania years.
Today, I will share some of my favorite shows on WWE Network. I am not including WrestleManias because if you are a fan, you likely have seen them all or have them on your list.  I plan on making this a monthly feature. There is an overwhelming amount of content on the portal so hopefully this will be a guide to some episodes you should not miss.
(5) Monday Night Raw: March 2, 1998
This is my all-time favorite episode of Raw, and it featured some of the most memorable moments in the history of the series. We saw an unforgettable segment with Vince McMahon, Shawn Michaels in his original DX prime, and Iron Mike Tyson at the height of his infamy. It showcased the continuing journey of Stone Cold having to overcome the DX outlaw faction and the Baddest Man on the Planet on the Road to Wrestlemania. We also saw Undertaker return and answer the challenge of his brother Kane for a match on the Grand Stage.
It is almost sad to see because it reminds us how dull Raw is at the moment and how edgy and inspired it was in its prime. Most importantly, notice the swagger with which guys like HBK, Rock, Austin, and Triple H strut to the ring.  It makes today's stars look like corporate schmucks in comparison. Hopefully, WWE goes back and studies its own archives, especially this episode, and remembers what made Raw such a pop culture institution in that time period.
(4) Saturday Night's Main Event: October 1987
Saturday Night's Main Event may have been my favorite show as a child because every month I looked forward to staying up late and watching superstars face off against each other. At the time, the regular Saturday and Sunday morning programming featured stars facing off against jobbers so SNME was our main chance to see big matches and moments play out on free television.
My favorite moment of the series took place after an Intercontinental Championship match between Honky Tonk Man and the challenger "Macho Man" Randy Savage.  It was an entertaining match with plenty of outside interference from Jimmy Hart and the Hart Foundation, but the aftermath was legendary. It featured the epic union of the Mega Powers, Hulkamania and Macho Madness. It was the start of possibly the best storyline in the history of the company. Hopefully someday WWE releases a rivalry special between Hogan and Savage that sequentially goes through each television segment in the epic Mega Powers Explode saga. Check this historic episode out because it all began here.
(3) WCW Monday Nitro: August 4, 1997
This was the first Nitro I ever saw, and it started my path to rediscovering my passion for wrestling, which I had not watched in about five years. It exemplifies what a successful formula Eric Bischoff had for his signature show. He presented major main event matches between recognizable stars in the context of a show that felt hip and original. The re-casting of  Hulk Hogan as a heel, the athleticism of the luchdors, and the sex appeal of the Nitro Girls were some of the elements that brought old fans back and appealed to young fans that finally saw wrestling as something cool worth watching.
The main event on this episode was Lex Luger versus Hulk Hogan, and years before, it was unheard of that a match of this magnitude would be on television. This is not necessarily a great episode, but put yourself in a time capsule and you will see why Nitro helped reestablish wrestling in the pop culture mainstream.
(2) Royal Rumble 1992
This is a legendary show that featured a Rumble match that may have had the greatest collection of talent in wrestling history. Hogan, Savage, Undertaker, Roddy Piper, Michaels, etc. all competed for a chance at the vacant WWF Championship, but it was Ric Flair, who just arrived in the company and proclaimed himself the real world champion that left with the gold. Flair's gutsy performance is considered one of the best of any wrestler in a single match.
As amazing as Flair was, what put the show over the top was the extraordinary chemistry between Gorilla Monsoon and Bobby Heenan on commentary. Heenan's biased exuberance for Flair and Monsoon scolding him is one of the great announcing performances ever. It shows what a difference it makes when there are two commentators that connect with the audience and provide two opposing but consistent points of view. This show introduced the brilliance of Flair to the WWF audience and is still regarded as the greatest Royal Rumble match of all time.
(2) Summerslam 2002
Summerslam is considered the WWE's second biggest show of the year and the highlight of the summer season. The 2002 edition was the greatest of them all. It featured the grand return to the ring of Shawn Michaels after a four-year absence in an epic battle with former DX cohort Triple H. There is an excellent main event between The Rock against Brock Lesnar for the WWE Championship.
The undercard is full of great matches like Kurt Angle against Rey Mysterio, RVD against Chris Benoit, and Edge versus Eddie Guerrero. This is a stacked card full of  memorable matches, and it is one of the greatest pay-per-views in wrestling history.
Please send questions, comments, and feedback to shawnvalentino@gmail.com. Also, please like my new Facebook Fan Page.