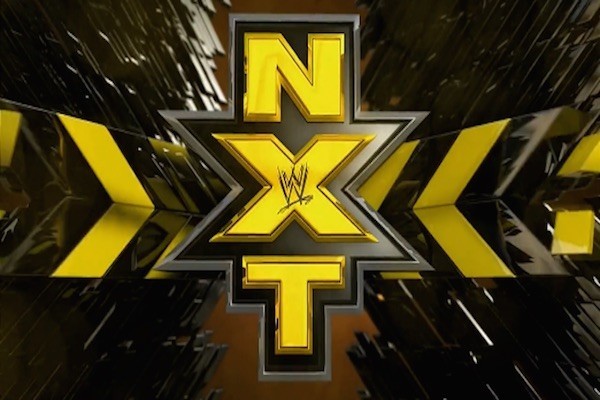 ---
SPOTLIGHTED PODCAST ALERT (YOUR ARTICLE BEGINS A FEW INCHES DOWN)...
---
This week's first original NXT episode of 2016 features a Women's battle royal to determine the #1 contender, plus the return of Sami Zayn for a big NXT Title situation, and more…
WWE NXT Results
January 13, 2016
Taped at Full Sail University
Aired on WWE Network
Report by Justin James, PWTorch contributor
[Q1] No pre-credits video. Corey Graves welcomes Tom Philips back to the annoucer booth. No Byron Saxton. So, it's Graves and Philips on the call.
William Regal's music gets a big pop as he returns from surgery. He says that NXT is the fastest growing promotion in "this industry's history." That is likely true. He promises a big kick-off – the main event is a women's battle royal for the #1 contender slot. And here is Sami Zayn. Graves calls him the "heart and soul" of NXT and puts him over hard. Graves has a jacket and cap over wrestling gear. The crowd is just nuts for Zayn.
Zayn acknowledges the crowd's support, and the changes since he has been gone. He introduces himself to new fans, as the lead singer of a band, and the band came out to play tonight. The crowd does "Ole!" and Zayn says, "That's our #1 single." He says he was part of building NXT, and now it is mighty impressive, including a sold-out U.K. tour. "Coming out in London was great, but there's no place like home," Zayn said. He loves the cheers, but he is back to become the first-ever two-time NXT champion.
Samoa Joe's music cuts him off. Joe goes into the ring, pacing around. We know where this is going. Joe says it is good to have Zayn back, and he appreciates Zayn's desire for the title. But, Zayn doesn't deserve it, because Zayn had to have his life saved by Joe last time he had a title shot. And, Finn Balor acknowledged that he barely survived Joe. Joe tells Zayn to beat it, scram, if he wants to stay healthy.
Baron Corbin comes out, and says he usually disagrees with Joe, but Joe is right that Zayn needs to go back to the end of the line. Corbin won in London and Joe lost.Corbin has surpassed Zayn, and Corbin is more durable than Zayn.
Joe wonders how badly he injured Corbin's brain when he choked him out in Brooklyn, and his win over Corbin puts him ahead of Corbin. Joe leaves. Zayn invites him back. Strong, strong babyface promo from Zayn, but Corbin jumps him. Helluva Kick sends Corbin over the ropes, and Joe turns around as Joe comes in. Joe bails.
[Q2] Rich Brennan is backstage. He congratulates Bayley on retaining the Women's Title against Nia Jax at Takeover. She says she didn't win, she survived, and did a lot of damage. Bayley didn't know she had it in her. Brennan asks about the battle royal. She wishes she could be in it, and wishes them good luck.
Dash and Dawson are facing "NXT Originals" The Ascension.
Over a million votes were cast in the first-ever NXT end of year awards.
– Tag Team of the Year: Amore and Cassady.
– Female Competitor: Bayley.
– Male competitor: Finn Balor.
– "Takeover" of the Year: Brooklyn.
– Match of the Year: Bayley vs. Sasha Banks in Brooklyn.
– Overall Competitor: Finn Balor.
The awards are neat golden ring bells and hammers.
Tomasso Ciampa is out to face Danny Burch. Ciampa to finally get a win?
1 – TOMASSO CIAMPA vs. DANNY BURCH
Mat work to start. Ciampa runs into feet, then eats a missile dropkick. Burch stomps away in the corner, and a cover gets less than one. Graves says that Burch continues to improve as Burch arrogantly kicks him. Burch insults Ciampa, which turns out to be a mistake. Unique slingshot DDT gets Ciampa two. Big bomb drops Ciampa into a nearfall. They brawl mid-ring. Backslide from Burch, then Ciampa slides into an armbar and Burch taps.
WINNER: Tomasso Ciampa in 3:36. The first match of 2016 at FSU was short, yet good. Burch has improved, and Ciampa finally got a needed win. I hope to see Johnny Gargano again soon, too.
Enzo Amore and Colin Cassady put Dash and Dawson on notice. But, they give Dash and Dawson credit. "You got no backbone, chicken tendahs!" Serious finish-up from Cassady.
Billie Kay reminds us who she is and vows to win the battle royal. So does Deonna Purrazzo. Emma is annoyed that she needs to re-prove herself.
[Q3] William Regal in his office. He says that the NXT Championship situation will be decided in two weeks with a Triple Threat featuring Joe, Corbin, and Zayn.
It is amazing how over The Ascension continue to be in FSU, which puts such a high premium on in-ring skill.
2 – NXT tag champions DASH & DAWSON (DASH WILDER & SCOTT DAWSON) vs. THE ASCENSION (KONNOR & VIKTOR) – non-title tag team match
Viktor takes verbal abuse from Wilder, and retailliates hard. Viktor rocks Wilder in the corner. Wilder turns it around and goes to his meat and potatoes offense. Dawson in for the same thing. Fists, not flips. K0nnner tags in, and takes over against Dawson. Flapjack into a cover, but Wilder distracts the ref from counting. Blind tag, and Konner takes the loss.
WINNERS: Dash & Dawson in 4:20. Decent match to continue to raise the profile of the tag champs.
Backstage, Nia Jax is being checked by a trainer. She isn't medically cleared for the battle royal. Eva Marie in the background celebrates, then pretends to console Jax. Carmella acknowledges this as a big opportunity. Peyton Royce says she hasn't had much opportunity, but the "Venus flytrap of NXT" will win. Alexa Bliss says that she will win, because she deserves another shot at the NXT Championship.
3 – COREY HOLLIS vs. ELIAS SAMSON
Samson easily controls Hollis with a headlock. Hollis with punches and Samson still holds on, then sends him to the mat. Samson tortures Hollis with his boots. Samson grins. Hollis shows fire, and it is all for naught. Samson with fine agility for a man his size. Lazy cover for two. Samson is just is messing with Hollis. A spinning neckbreaker ends it.
WINNER: Elias Samson in 2:20. Samson looked good. I think the ref called him "drifter" in instructions, which was kind of corny.
Post-match, the fans demand that he play "Freebird." Samson says they need what he is.
Finn Balor is interviewed by Alex Rayez. Balor is looking ahead to see who the #1 contender is. He calls Zayn one of the greatest competitors on the planet, and calls Joe a monster who will never go away, but the NXT Championship is staying with him.
[Q4] Cameron says people have been asking about her (no, we haven't). She is more than a Funkadactyle. Aliyah will be debuting in the battle royal. Liv Morgan says she will win for herself, her family, the NXT universe, and New Jersey. Asuka says tonight, she becomes #1 contender. Big grin. They made it seem like Asuka would win. Then again, Joe lost a battle royal that I thought he had in the bag, and it led to a much more exciting title scene.
To the ring. Carmella is finally getting a pop on her own. Eva Marie still gets dumped on. Asuka is the clear fan favorite. She walks right past Eva Marie and bumps her hard in the process. Asuka would have to take out Sami Zayn and Finn Balor in the same night to turn heel with this crowd.
4 – BATTLE ROYALE – Women's Championship #1 Contender match
Asuka just kicks Eva Marie in the middle to start the match. Eva rolls under the ropes, and we hear that this is a proper "over the top rope" battle royal, not an "out of the ring" like on the main roster Divas matches. A full brawl breaks out.
[ Break ]
Out of the break, no one is out yet. Emma and Asuka brawl, then Aliyah gets dumped first. Graves blames Phillips for jinxing her. Royce and Emma then work on Morgan. I would like to see Morgan get the shot her for a Cinderella story. Purrazzo is out. Morgan tries to powerbomb Morgan out, but it goes wrong, she tries it again, and they tangle in the ropes. Bliss sends them both out. Morgan is crazy strong.
Emma tries to get rid of Bliss, but Bliss swings around into a sleeper. Emma sends her into the corner, then Bliss chokes her from the turnbuckle. Bliss is out by Emma.
It is Royce, Emma, Kay, and Asuka. Carmella slides to the outside, and Eva Marie may still be lurking. Emma to the top, where she fends off Royce and Kay, then Asuka kicks her out. Royce and Kay try to get Asuka out, but she stays in. She takes a beating from the land down under.
Kay turns on Royce, then a huge hip splash sends Royce and Kay off the apron. Eva Marie sneaks in for the win. No! It's Carmella! Carmella steals it all!
WINNER: Carmella in 9:00. Once again, NXT uses the Battle Royal format to put an underdog in front. She also saved a result of Eva winning, making her a huge face as a result.
Post-match, Bayley runs in from the back to give Carmella a huge hug and raise her hand. Asuka with a grin from the ramp to close the show.
Final Reax: Fun episode to kick the year off, especially seeing a women's battle royal. … Looking forward to Zayn-Joe-Corbin… Perfect choices for the NXT Slammys.