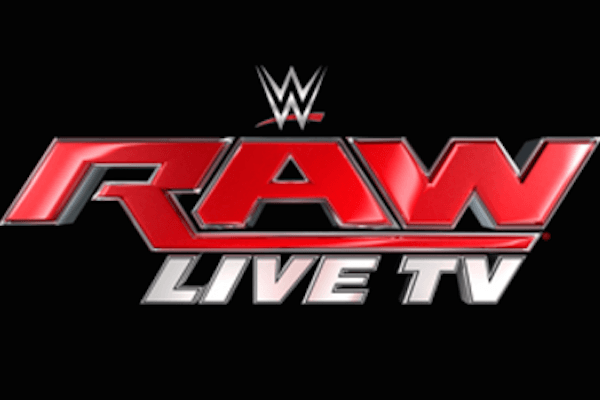 ---
SPOTLIGHTED PODCAST ALERT (YOUR ARTICLE BEGINS A FEW INCHES DOWN)...
---
WWE completes the Fast Lane PPV hype from California, plus WWE is going with Big Show vs. Braun Strowman as their featured match on Raw…
WWE Raw TV Report
February 15, 2016 – Episode #1,186
Live in Anaheim, Calif.
Report by James Caldwell (@JCTorch), PWTorch assistant editor
APP ALERT: If you are reading the Report on our new App, for the most frequent updates on this live event (since our App refreshes a few times per hour), visit the mobile version of the report by HARD-PRESSING ON THIS LINK.
VIP MEMBERS: Access your ad-free version by HARD-PRESSING THIS LINK.
The Card
Final Fast Lane PPV hype
A.J. Styles vs. The Miz
Big Show vs. Braun Strowman
Mark Henry vs. Big E.
Brie Bella interview
Paul Heyman speaks on behalf of Brock Lesnar
Announcers: Michael Cole, JBL, and Byron Saxton
***
Raw opened with a video package on the Brock Lesnar-Roman Reigns-Dean Ambrose issue heading into their #1 contender match at the Fast Lane PPV on Sunday.
In the arena, Dean Ambrose's music played to a big reaction to kick off the show. Out came the Intercontinental champion full of energy and some business to take care of. Ambrose said he messed with The Beast, Brock Lesnar, last week on Raw, so he figures he's out for revenge tonight. Dean said they're in Sunny California, but an F5 might be rolling through town tonight. Dean said he has a vision of being tossed in the air, so if Brock is in the building or somewhere in the State of California, then he should come get another piece.
Instead, Stephanie McMahon's music played. Dean hung his head in frustration, then Steph sauntered down to the ring with a smile to greet Dean. Dean smiled back selling his frustration. "Was I not what you were expecting?" Steph asked Dean to boos. Steph questioned Dean's manhood and asked what would have happened if Roman Reigns did not help him out last week to allow him to low-blow Brock Lesnar.
Dean said he just wants to get to the fighting part. Steph said Dean wants an F5 tonight, so he's going to get it. Just not the way he thinks it's going to happen. Steph said F5 stands for fatal five-way tonight… for the Intercontinental Title. "Good luck," Stephanie sarcastically told him. Oh, by the way, if Reigns interferes in the match, then consider himself DQ'ed from the three-way match at Fast Lane. Steph tried to drive a wedge between Dean and Reigns, saying everything is a win-win for Reigns with the possibility of increasing his chances of becoming #1 contender by getting rid of Dean.
Steph then went over-the-top saying the fatal five-way is going to begin now! Kevin Owens's music played to bring out Owens as the first competitor in the match. Big reaction for Owens's arrival, then WWE brought it down a bit with Stardust's entrance. Tyler Breeze, who has done nothing to qualify for a title shot, was out next. Dolph Ziggler was out last. Cole said an "extremely rare" fatal five-way is next. JBL declared, "The title is going to change," as Raw cut to break.
[Commercial Break at 8:13]
[Q2]
1 — IC champion DEAN AMBROSE vs. KEVIN OWENS vs. DOLPH ZIGGLER vs. STARDUST vs. TYLER BREEZE — fatal five-way match for the Intercontinental Title
As the match started, the announcers yelled about whether Roman Reigns will come down to the ring and help out Dean, which would eliminate Dean from the #1 contender match at Fast Lane. Dean started on the offensive trying to fight against the stacked odds. But, Owens cut him off with a big clothesline. Owens then charged Dean, who low-bridged him, sending Owens flying to the outside.
Ziggler suddenly sprung on Dean with a dropkick into a diving elbow smash for a two count. But, Dean clotheslined Ziggler to the floor. And, Stardust blindsided Dean to knock him down. Breeze then ran right into a big clothesline from Owens. Owens then powerbombed Breeze clear over the top rope onto opponents waiting on the floor.
Dean returned to the ring and nearly walked into a pop-up powerbomb, but Dean countered with a head scissors. Dean then flew through the ropes with a dive onto the opponents on the floor. Back in the ring, Dean flew onto Owens with a top-rope elbow dive. But, Stardust broke up a pin. Wild, fast pace to this match. Everyone took a breather heading to break 5:40 in.
[Commercial Break at 8:21]
Back on Raw, Dean was in the ring with Stardust while the other three opponents were selling on the floor. Dean had control of the match until Stardust cut him off with a superplex attempt. But, Dean blocked with a headbutt. Chaos broke out with the wrestlers flying back into the ring. Suddenly, Owens was the last man standing in the ring and the other four men were in a corner. Cannonball to Ambrose, one more Stardust, a third one for Ziggler, and a last one for Breeze. No, Breeze stood up and smashed Owens in the mouth, then everyone broke up a pin attempt.
Big reset at 12:00. Dean dumped Breeze to the floor, then ducked a kick from Stardust and nailed the Rebound Lariat on Cody Rhodes. Dean then hit Dirty Deeds on Stardust simultaneous to Dolph dropping Dean with Zig-Zag. That took all three out of the equation, then Breeze tried to capitalize, but Owens dropped Breeze with a pop-up powerbomb. Owens pinned Breeze for the pin and the win to capture the title.
Post-match, Owens gloated as Dean held his head in frustration. Dean eventually stood up and paced the ring, not believing his misfortune. Owens celebrated up the stage with a maniacal laugh.
WINNER: Owens at 12:34 to capture the IC Title. Hot start to Raw. Owens has the belt back, he got a one-up on Dolph, they made it seem like Dean has a chance of winning on Sunday by getting the IC Title belt out of the way, and Stardust & Breeze just got a career boost by being in this match. It sure will be interesting to see where Dean ends up at WrestleMania without the IC Title, assuming he does not win it back from Owens in a re-match.
Still to come: A.J. Styles vs. The Miz, sponsored by GEICO. Plus, Brie Bella interview.
[Q3] [Commercial Break at 8:30]
Moments Ago: Kevin Owens captured the IC Title.
Backstage: Dean Ambrose was shown walking down the hallway selling frustration and anger. Renee Young approached Dean to discuss. Dean said nothing The Authority does shocks him anymore. He said the title is gone, but his hands can grab something else. Dean said The Authority keeps giving him more motivation, inspiration, and dedication to win this match at Fast Lane on Sunday. And, eventually beat Triple H in the main event of WrestleMania. Dean said he has nothing to lose right now. "Gives you goose bumps, doesn't it?" Dean asked Renee before stomping off.
Announcers: Saxton started to react, but Cole interrupted and went back to Renee.
Backstage: Kevin Owens demanded interview time to discuss his title victory. Owens told Renee to tell the world that he was right. In walked Ziggler with a sarcastic clap. Ziggler congratulated him on a job… done. Owens told him to get out of his spotlight. Dolph replied that there's a PPV on Sunday and Owens needs an opponent. Ziggler said he deserves to be Owens's very first opponent for the IC Title. "Nah," Owens replied and walked off.
***
Back in the arena, Big E.'s voice played over the loudspeaker. Out came WWE tag champs New Day for Big E. in singles action. Cole randomly went back to September when New Day had a backstage confrontation with Edge & Christian. That led to Cole announcing Edge & Christian bringing back the Peep Show with their guests New Day at the Fast Lane PPV.
In the ring, Big E., Kofi Kingston, and Xavier Woods cut a promo on Edge & Christian. Xavier demonstrated how to work a recorder, which looked like something else. Big E. said Edge & Christian's kazoo in September was the worst musical demonstration since Coldplay performed at Halftime of the biggest football game of the year … the Super—– Kofi and Xavier said he can't say it. "Copyrights," they said.
New Day then cut a promo on Mark Henry, calling him the world's largest booty-hole after he walked out on New Day last week on Raw. That's all Henry needed to hear. Henry's music played and he came out to the ring with eyes locked on Big E. for their singles match. It's next.
[Q4] [Commercial Break at 8:44]
2 — MARK HENRY vs. WWE tag champion BIG E. (w/Kofi Kingston and Xavier Woods)
No bell, but the match started as soon as Raw came back from break. Henry landed an early bodyslam sending Big E. rolling to the floor. The ref told him to get back in the ring, but Big E. said he's taking his time. Henry lost his patience and followed out, where New Day distracted him. Big E. smashed Henry into the guardrail, then tossed him back into the ring.
Back in the ring, Big E. delivered a big splash for a two count as Xavier worked the trombone. Big E. then wanted an abdominal stretch, but Henry blocked and slammed Big E. to the mat. Henry scored a nearfall as Xavier hopped on the ring apron playing his instrument. Henry bumped Xavier off the ring apron, but turned around right into the Big Ending. But, Henry slipped out and landed on his feet. Suddenly, he fell to the mat clutching his chest. Big E. pinned Henry for a three count as the announcers wondered if Henry was injured from the big splash earlier. New Day celebrated as Henry rolled across the ring in the background.
WINNER: Big E. at 4:41. Awkward ending. The lack of follow-up and Raw just moving on to the next item took away from whatever effect they were going for with Henry. Meanwhile for New Day, the State of the Tag Division is they don't have a PPV match and they're in a PPV talking segment hyping a new Network show featuring Edge & Christian.
Up Next: Brie Bella interview following up on Daniel Bryan's retirement last week and previewing her Divas Title against Charlotte at Fast Lane.
[Commercial Break at 8:54]
This Thursday: Brock Lesnar, with Paul Heyman, is on Smackdown for the first time in 12 years.
Brie Bella Interview
In-ring: Byron Saxton was standing by. Byron brought out Brie Bella for an in-ring interview. But, first, a look at Daniel Bryan's send-off last Monday on Raw.
In the ring, Saxton asked Brie how Bryan is doing. Before she could answer, the crowd broke into a "Daniel Bryan" chant. Brie smiled, then talked about how difficult last week was. But, all of the love from the fans and colleagues helped him turn a bad thing into a positive. She said Bryan is excited for the next chapter of his life.
[Q5 — second hour] Suddenly, Charlotte's music interrupted. Out came the Divas champion Charlotte with Ric Flair, who drew away attention with lots of "Wooo!" chants from the crowd. Flair tried to deflect as Charlotte tried to speak over the Woos! addressing Daniel Bryan. Charlotte said he really was in a league of his own. Brie said Bryan IS in a league of his own. Charlotte sarcastically said that's right since he did not die.
Charlotte tried to get Brie to go home (forfeiting her title shot) by sending her home to be with Bryan. Brie said Bryan supports her title quest 100 percent. Oh, that's right, Charlotte said, they need the money. Brie said Charlotte first insulted her sister and now her husband. Charlotte told Brie to go home and help Nikki, as well as Bryan. "Go home and be the good sister and wife that I know you are," Charlotte told her. "I don't need you. They (the fans) certainly don't need you. But, your husband and your sister certainly need you."
Brie replied that she thinks Charlotte came out here to mess with her head because Charlotte is scared. And, she needs to threw her husband and sister in her face because she's not an easy opponent. Brie warned Charlotte that she just added fuel to her fire and she is disgusted at the champion that Charlotte has become. Flair wanted a piece of Brie, but Charlotte held him back. Charlotte warned Brie that she gave her a chance to walk away, so she needs to remember this moment. And, think about what her goat-faced babies are going to look like. Brie had enough and slapped Charlotte, then tackled her out of the ring. Charlotte regrouped with Flair as Brie seethed in the ring.
This Sunday, it's Charlotte vs. Brie for the Divas Title. Cole said emotions can help or hurt Brie on Sunday.
Announcers: Cole switched gears to the Wyatt Family having their eyes on taking out the titans of WWE. Cole threw to a video replay from three weeks ago when the Wyatts took out Kane.
Tonight: Big Show vs. Braun Strowman of the Wyatts.
Suddenly, Chris Jericho's countdown clock flashed on the big screen. Jericho's music played and Y2J emerged on-stage with his light-up jacket. Jericho was introduced for a non-wrestling appearance. Cole said Jericho will be on commentary to help call A.J. Styles vs. The Miz next.
[Commercial Break at 9:09]
Back from break, Jericho was introduced down at ringside. The Miz's music played to bring out Miz in his character's home area of Southern California. Cole then highlighted actor Gerard Butler sitting on the front row. Last Thursday on Smackdown, Jericho and Styles took over Smackdown, including Jericho beating Styles in a singles match to even their series at 1-1.
After a pause, A.J. Styles's music played to bring out Styles on-stage to a big reaction. Styles, who was dominating the SoCal indies scene the last time Brock Lesnar was on Smackdown, smiled as he walked out in front of a favorable crowd. But, as soon as he entered the ring, Miz blasted him.
[Q6]
3 — A.J. STYLES vs. THE MIZ
The referee restored order as the crowd chanted Styles's name. The bell then sounded and Styles blasted Miz as Jericho endorsed Styles on commentary. But, Jericho said, he wants Styles to understand that he is a rookie in WWE. In the ring, Miz took control, then tried to re-arrange Styles's teeth for revenge on Styles knocking out Miz's teeth.
The crowd picked up another Styles chant as Miz maintained control. Styles then rolled up Miz for a two count, absorbed a punch, and whipped Miz into the ropes. But, Miz side-stepped a running move and sent Styles flying to the floor. Miz followed with a dropkick through the ropes.
On the outside, Miz took his eyes off the ball by confronting Jericho. That allowed Styles to come flying at Miz with a forearm smash to take control heading to break.
[Commercial Break at 9:20]
Back from break, Miz measured Styles for a top-rope move to score a nearfall. During the break, Miz took control with a big boot to the face. Another chant for Styles, who fired off a forearm smash in the corner. Then, a pumphandle slam into a gutbuster for a two count. But, Miz responded with a mid-ring DDT for a nearfall. A rapid-fire sequence broke out into Styles nailing the Pele Kick for a close two count.
Styles got up and climbed to the top turnbuckle looking for something big to end Miz. But, Miz stood up and crotched him. Miz then looked for a superplex, but Styles quickly slid under Miz and nailed a springboard forearm smash right on the nose. But, Miz kicked out of a pin attempt.
Styles fired up the crowd looking to end Miz, but Miz ducked a clothesline and hit the Skullcrushing Finale. Miz covered, but Styles kicked out just in time. Both men recovered, then Miz showed some aggressiveness pounding Styles with forearms. Miz regrouped and charged Styles, but Styles ducked, rolled through, and slapped on the Calf Crusher. Miz fought the hold, but had to tap out, giving Styles the win.
WINNER: Styles at 11:50. Styles was good as usual, just teasing the audience with a glimpse of his arsenal to save the good stuff. Meanwhile, Miz was good in this match. Probably one of his best career TV matches.
Post-match, Jericho was wowed by Styles's win, then he grabbed a mic and paced the ringside area. Jericho clapped it up for Styles, then slowly walked into the ring. Jericho started to talk, but Styles cut him off with a mic. Styles said he gets the game here. Jericho got his win last week on Smackdown, but it's eating up Jericho inside that he beat him in his first WWE match. Jericho frowned. Styles said he'll do Jericho a favor and make him a challenge. He said Jericho wants it, the world wants it, and he wants it. Styles proposed Match #3 in their series at Fast Lane on Sunday.
[Q7] Jericho thought it over, then entered the ring. Jericho said that is a phenomenal idea. He said it sounds like the fans do want to see this match. But, he's not sure if he wants to wrestle A.J. again. Jericho said he'll think about it, then give Styles his answer Thursday on Smackdown. Styles smirked as Jericho left the ring. JBL said Jericho is playing mind games.
Up Next: The Dudleys explain themselves after turning heel on The Usos last week on Raw.
[Commercial Break at 9:32]
Vignette: WWE recognizes Black History Month in February.
In-ring: The Dudleys's music played to bring out Bubba Ray and Devon. They stopped at the ring apron and teased bringing out a table, then slid it back under the ring. Bubba asked for a mic as Devon paced the ring. Bubba laughed to himself and laughed about the crowd thinking they were going to get the tables.
Bubba said he thinks two guys in the locker room need to come out here and hear what they have to say. Bubba told The Usos to come on out. No sign of them. Oh wait a moment, they probably won't make it tonight. Because of what they did last week. Bubba rolled the footage of the Dudleys putting The Usos through a table last Monday.
Devon spoke that The Usos are just like these people who thought that after ten years, the Dudleys were coming back to just be a friendly nostalgia act. Wrong. Devon said they are not doing a farewell tour, nor are they relics from the past. Devon said they are the baddest tag team on the planet.
Bubba said that for those of you who did not watch Smackdown, he has to remind everyone that the tables are gone forever. But, on the bright side, fans can always go to WWE Network and see all of their tables matches and all of the tag teams they have defeated. He said they are the nine-time WWE tag champions, and their legacy will not be defined by a piece of furniture. As for the "We Want Tables" chant, Bubba said all of those chants are going to fall on deaf ears. As a matter of fact, he and Devon don't care anymore what you chant. "Oh my brother, oh testify!" Devon closed.
Backstage: Paige was shown walking down the hallway. Cole did not say what she's up to next.
[Commercial Break at 9:41]
[Q8] Back from break, Summer Rae was randomly in the ring for singles action. Paige was then introduced for a random TV match-up. The chances of WWE explaining a back-story of Summer being heel ref for Paige's matches on the weekend Germany Tour are zero.
4 — PAIGE vs. SUMMER RAE
Summer controlled early on as the crowd tried to figure out why this match happening. Meanwhile, the announcers talked about Valentine's Day and "Total Divas." Summer continued to dominate, shifting the announcers's focus to Charlotte-Brie heading into Fast Lane. Paige made a comeback, but got lackadaisical, allowing Summer to inside-cradle her for a surprise three count. Paige sold shock as Summer celebrated on the way out of the ring.
WINNER: Summer at 3:42. Yeah, the only chance this had of meaning something was if WWE followed up on the Germany house show tour where Summer cost Paige her matches against Charlotte playing heel ref. Alas, the match was just a backdrop for the announcers to discuss other subjects.
Announcers: Cole and Co. quickly moved on to the Fast Lane PPV vs. Network pricing.
Backstage: Paul Heyman was shown walking down the hallway. He looked nervous trying to find something or looking over his shoulder trying to avoid someone.
[Commercial Break at 9:52]
This Thursday: Brock Lesnar is on Smackdown with Paul Heyman. (Plus, Jericho answers Styles.)
Paul Heyman Promo
Back in the arena, Lilian Garcia introduced Paul Heyman, who was standing by in the ring. Heyman looked around the arena and introduced himself. He said he is the advocate for the next Undisputed WWE World Hvt. champion, Brock Lesnar. He noted he says that with a great deal of confidence.
Heyman said he does not want to spend the next few moments flapping his gums while Roman Reigns watches him on a monitor. Heyman said what he has to say should be said eyeball-to-eyeball with Roman Reigns. Heyman hyped Reigns, then asked him to please join him in the ring. After a pause, The Shield's music played. Out came Roman Reigns through the crowd walking straight to the ring.
Meanwhile, Cole announced Brock Lesnar on SportsCenter tomorrow night.
[Q9 — third hour] Reigns entered the ring to a mix of boos and cheers from the crowd. Heyman waited for Reigns to take a look at the WM32 sign hanging in the arena, then addressed Reigns. Heyman first extended his hand, which Reigns shook. Heyman thanked him for coming to the ring to listen to what he has to say.
Heyman's message was that Reigns cannot get by his beast, Brock Lesnar. Not Reigns, not Ambrose, not the two of them combined. But. But, that brings him to his point. Heyman noted Reigns's dream, vision, and prayer is winning this Sunday at Fast Lane. Then, he faces Triple H for the WWE Title at WrestleMania and he goes home to his wife and daughter as WWE World Hvt. champion.
In the way of that vision is Brock Lesnar. Also standing in his way is Dean Ambrose. So, Reigns has a choice – best friend or his daughter? Heyman told Reigns has to lose one or the other. He said there are those in this business who chose friendship over family, and those are the ones who end up in divorce court. Then, there are those who chose family, and they end up alone in the locker room, but also stand alone in the middle of the ring at WrestleMania with fireworks and the title. Heyman told Reigns that he must be willing to make that sacrifice for the championship that he wants. This Sunday, Brock Lesnar stands in Reigns's way, but his other enemy is Dean Ambrose.
"You're good," Reigns said. His first words were met with boos and some cheers. Reigns shook Heyman's hand and thanked him for saying what he's thinking right to his face. Reigns noted he's beaten Ambrose before, which was one of the toughest nights of his life. And, he hasn't beaten Brock Lesnar, but he beat him pretty good before. Reigns vowed to win somehow at Fast Lane, then beat Triple H for the WWE World Title at WrestleMania. "And now I know that you believe that," Reigns told Heyman.
Heyman extended his hand and Reigns shook again. Heyman then backed out of the ring and left the mic behind. Reigns's music played. Suddenly, the Dudleys were in the ring. Bubba Ray and Devon ambushed Reigns with a sneak-attack. Reigns got up and tried to fight back, but Bubba knocked him down. "Do you know who we are, Roman?" Bubba asked.
Suddenly, Dean Ambrose's music played. Dean stormed the ring and knocked down the Dudleys. Reigns delivered a big Superman Punch and the Dudleys regrouped on the outside as refs spilled out to restore order. Dean called out to the Dudleys for a fight as Reigns checked himself in the ring. On a side note, Cole brought up Heyman and the Dudleys's history. Reigns and Dean then hugged and Dean suddenly teased Dirty Deeds. Reigns fought it off, then both men stared at each other. Dean pointed to the WM32 sign, then both men smiled at each other. Reigns said he's good. He extended his fist and Dean smacked back. The crowd booed, thinking a turn was coming from one or the other, Cole called it a warning shot from Dean, and they uneasily walked around each other before exiting the ring.
So, Dean & Reigns vs. the Dudleys TV main event on Smackdown or tonight? Are they really going with Show vs. Strowman as the main event tonight?
Next Week: An award recognizing Vince McMahon's dad, Vince McMahon, Sr., will be introduced. Cole said it will be called the "Legacy of Excellence Award." Cole said no one has been worthy of the award until now. It will be introduced next week.
Video Package: The Wyatts going after Big Show.
Still to come: Big Show vs. Strowman.
[Commercial Break at 10:11]
[Q10] Back from break, Zack Ryder was randomly in the ring. The Social Outcasts were then introduced to the ring. Heath Slater was the designated opponent. In an inset promo, the Outcasts discussed the All-Star Game. Adam Rose sold not understanding what they were talking about.
5 — ZACK RYDER vs. HEATH SLATER (w/Bo Dallas, Curtis Axel, and Adam Rose)
Slater landed early offense, so he took a victory lap around ringside. That allowed Ryder to come back with a dropkick into the Broski Boot. Ryder covered for a two count. Slater recovered on the floor, so Ryder dove onto the entire group on the floor. Back in the ring, Slater used a distraction from Bo Dallas to kick Ryder in the face. Slater followed with a DDT of sorts for the win.
WINNER: Slater at 2:06. Tired formula Raw TV match with the face being distracted by the heels on the outside.
Earlier Today: R-Truth was sitting down with a woman for a late Valentine's Day meal. Goldust then walked up to their table pretending to be the waiter. Goldust wanted to join them for the blessing. Truth said this is not Table for Three on WWE Network. Goldust then brought out some champagne, but Truth noted he did not order it. Goldust said it's on the house. Truth said they're not "in your house." Goldust said this isn't 1997 and laughed to himself at the IYH PPV joke. He then opened up the bottle of champagne, and spilled it all over Truth's date. "My dress," she whimpered. Goldust left in embarrassment.
[Commercial Break at 10:21]
GEICO presents: Kevin Owens. Who fights. Because that's what he does.
Announcement: Owens has been forced to defend the IC Title against Dolph Ziggler at Fast Lane. JBL asked why he's being forced into the title match. Cole said "WWE officials" said yes to the match. Who are "WWE officials?" The Authority? Off-shoot Authority members? Random people who make graphics? Board of Directors, which Triple H & Stephanie are part of anyways? Lazy explanation.
In-ring: Lucha Dragons, then Neville were introduced to the ring for six-man tag action. As the League of Nations was introduced to the ring, Cole announced that Kalisto vs. Del Rio for the U.S. Title has been bumped from the main PPV to the pre-show.
6 — LUCHA DRAGONS (U.S. champion KALISTO & SIN CARA) & NEVILLE vs. LEAGUE OF NATIONS (RUSEV & ALBERTO DEL RIO & SHEAMUS w/King Barrett) — six-man tag match
Rusev started the match for his banged-up group. Sheamus, injured, entered the match and was quickly dumped to the floor. Sheamus favored his shoulder, then the face trio flew onto the heels heading to break.
[Q11] [Commercial Break at 10:30]
Back from break, the League worked over Kalisto. Sheamus got in there to land some offense, then yell at the crowd. Sin Cara got a hot tag and knocked around Del Rio. Chaos broke out, leaving bodies all around the ringside area. And, of course, Sin Cara got distracted by an outside heel. Del Rio followed with a flying double foot stomp to Sin Cara's previously injured shoulder for the pin and the win.
WINNERS: League of Nations at 9:15. Tired formula Raw ending with the faces being outsmarted by the heels's numbers advantage. This week, in back-to-back matches.
Video Package: Booker T was highlighted as part of Black History Month. They focused on his tough upbringing in Houston, rise in WCW, and move to WWE. The video included Booker and Eddie Guerrero's "Pulp Fiction" WM21 Hollywood vignette. Back in the arena, JBL talked about breaking into wrestling with Booker more than 25 years ago.
Earlier Today: Cole transitioned to a random video from the parking lot of Naomi & Tamina confronting Becky Lynch as she arrived at the building. Becky wanted to save their animosity for later tonight in the ring, but Tamina kicked her in the mouth.
Up Next: Becky Lynch vs. Naomi in the third standalone Divas segment of the show.
[Commercial Break at 10:42]
[Q12] Down at ringside, Michelle Beadle was shown sitting in the crowd. Didn't she boycott WWE? Apparently she made up with Triple H and Stephanie before the show.
Backstage: Renee Young caught up the celebratory League of Nations. Del Rio said he wants to face Kalisto in a 2/3 Falls match at the PPV. Does he have to run that by the unnamed "WWE Officials," or does he just get to call his shot?
7 — BECKY LYNCH vs. NAOMI (w/Tamina)
No Sasha Banks with Becky ahead of their tag match against Naomi and Tamina at the PPV. Becky knocked Naomi out of the ring early on, then Naomi regrouped and returned to the ring with some sort of exercise move to knock down Becky. But, Becky responded with her Dis-Arm-her submission for a quick win.
Post-match, Tamina blasted Becky from behind. After they knocked down Becky for a good while, Sasha decided now was a good time to come down to the ring to help out. Some tag partner. Sasha walked around the ring not doing anything, then Tamina dropped Becky with another move. Sasha then decided to stroll into the ring and glare down at her former tag partners. Becky eventually got up and just stood there without taking exception to Sasha's lack of help, just taking her medicine.
WINNER: Becky via submission at 2:10.
Up Next: Big Show vs. Braun Strowman. This has to be an angle.
[Commercial Break at 10:55]
This Thursday: Brock Lesnar is on Smackdown. Plus, The Dudleys vs. Reigns & Ambrose announced.
Next Monday: The Vince, Sr. legacy award.
[Q13 — over-run] In-ring: The Wyatt theme played at the top of the hour. The Wyatts entered the ring for a promo. The henchmen offered a few lines, then Bray talked about the shame of this world tweeting out their status. Bray asked the fans how many times they checked their followers to see if they share their pain.
But, Bray offers paradise. All you have to do is bow to him. Bray told the crowd to look at the lie they are living, then make a choice to address it. Or, he will make the choice for them. Just like he did for Kane, Ryback, and Big Show. Bray handed the mic to Strowman, who removed his mask to silence. "Wake up," Braun growled. "Or run."
Big Show's music interrupted. Show marched down to the ring talking trash toward the Wyatts. Show entered the ring, waited for Bray to leave, and Strowman remained standing in the ring. The bell sounded.
8 — BIG SHOW vs. BRAUN STROWMAN (w/Bray Wyatt, Luke Harper, and Erick Rowan)
Show and Strowman remained standing in the ring staring each other down to silence. They finally charged and locked up. The crowd was looking for something to develop from this as the two big men traded blows. Strowman then ran over Show with a clothesline. A "Let's Go Big Show" chant broke out as Strowman maintained control. Show then delivered a suplex. Suddenly, Erick Rowan hit the ring. Show fought him off, but the Wyatts stormed the ring causing the bell to sound.
WINNER: Show via DQ at 2:30. A dreadful conclusion to a dreadful third hour of Raw.
Post-match, Ryback's music played to bring out Ryback to slam Luke Harper on the floor. But, Harper kind of did a sunset flip counter on the floor. Ryback popped up and clotheslined him. Ryback hit the ring, where he got beat up. Suddenly, Kane's pyro shot off. Kane popped up through the ring, ripping open a hole in the mat, explaining why they saved Show vs. Strowman for last… on the PPV lead-in show… when they are not involved in a PPV match.
Kane and Show chokeslammed Luke Harper, then Ryback joined them in celebrating standing tall on this night. Kane shot off his pyro, scaring the Wyatts as they recovered on the entrance ramp. Cole hyped Big Show up next on Stone Cold's podcast on WWE Network. WWE then cut backstage to show Austin sitting at his desk talking to a P.A. about what the plan was. Cole and JBL anti-climatically signed off 12 minutes past the top of the hour.
FINAL THOUGHTS: Raw dragged and limped through the final hour of the show. Raw was decent-to-good throughout the first two hours, then the unnecessary third hour really hurt tonight's show.
***
LIVECAST ALERT: We're talking your calls on the Raw post-game show at 11:30 p.m. EST at PWTorchLivecast.com breaking down tonight's show.
***
Alert: Follow PWTorch staffer's live, real-time tweets during Raw at Twitter.com/PWTorch/torch-staff.
Reax: We welcome your 0-10 score & comments on this show for a "Raw Reax" feature. To contribute your thoughts on Raw, email to pwtorch@gmail.com.
Shop: Do you shop on Amazon? Support PWTorch by using our ID when shopping. Just click THIS LINK and whatever you buy costs the same, but it gives back to PWTorch!