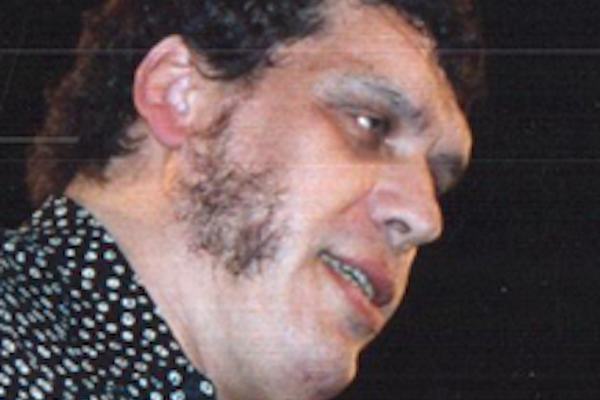 ---
SPOTLIGHTED PODCAST ALERT (YOUR ARTICLE BEGINS A FEW INCHES DOWN)...
---
– The companion review of the 2016 Topps WWE trading cards can be read HERE.
Leaf Trading Cards's latest wrestling offering, 2016 Leaf Signature Series Wrestling, delivers eight cards per box – all autographs. Hobby-exclusive boxes run about $90 per box, or roughly $11.25 per autograph. There are plenty of single and dual autographs available, along with different color and ink variations serial numbered to varying quantities.
Leaf Signature Series Wrestling features autographs from a variety of wrestlers from the 1970s through today. Many wrestlers signed autographs for their various personas. For example, Bill Eadie appears in this set as Demolotion Ax, Bolo Mongol, and the Masked Superstar. Bryan Clark appears as Adam Bomb and Wrath, and Sean Waltman appears as 6-Pac, X-Pac, and the 1-2-3 Kid.
A full checklist is available at LeafTradingCards.com.
There are 92 basic autographs in the set. Some of the bigger names in this set include Hulk Hogan, Goldberg, Kevin Nash, Ric Flair, and Nick Bockwinkel. In fact, this card is Bockwinkel's first certified autographed trading card.
Fans of the NWA will find autographed cards of Barry Windham, Tully Blanchard, J.J. Dillon, and Harley Race, among others. ECW is represented with signed cards of the Blue Meanie, Balls Mahoney, Steve Corino, Masato Tanaka, and others.
More current wrestlers in this set include Maria Kanellis-Bennett, Adam Pearce, Christopher Daniels, and Frankie Kazarian. Celebrities with ties to wrestling are also featured in this set, including Mike Tyson, King Mo, Pete Rose, and Dennis Rodman.
Hall of Fame is an 11-card subset that includes signatures from WWE Hall of Famers like Bobby Heenan, Iron Sheik, Ron Simmons, and Mil Mascaras.
The Adversaries subset features two autographs highlighting famous (or sometimes not so famous) rivalries throughout wrestling history. Some of the cooler combos in this set include Ric Flair and Jimmy Garvin, 1-2-3 Kid and Razor Ramon, Bobby Eaton and Ricky Morton, and Tommy Dreamer and Francine.
The Ring Showdowns subset is similar, with dual auto cards of Hogan and Rodman, Nash and Sid Vicious, Matt Hardy and Mike Bennett, and Hogan and Brutus Beefcake, among others.
The Team Effort subset is one of the highlights of 2016 Leaf Signature Series. There are 20 total cards in this subset (the checklist shows 24, but four were not produced) that feature dual autographs of some legendary wrestling tag teams and partnerships.
Included in this set are Demolition, the Steiner Brothers, the Headshrinkers, Nikita Koloff and Krusher Kruschev, the Rock and Roll Express, and others. There are three different Midnight Express autographs in the Team Effort subset: Bobby Eaton and Dennis Condrey, Bobby Eaton and Stan Lane, and Dennis Condrey and Jim Cornette.
Team Effort also includes the first certified autographed trading card of the Young Bucks, Matt and Nick Jackson. (Yes, the Jacksons also signed cards for TNA as "Max Buck" and "Jeremy Buck.")
The History of Wrestling Cut Signatures subset is made up of approximately 75 cards of some of the biggest names in wrestling history, many of whom have never appeared in a trading card product before. Cut signatures are trading cards in which the signature from an item, such as a photo, has been cut out and framed inside of a card.
Each card is serial numbered 1/1. The list of cut signatures includes Andre the Giant, Vince McMahon, Owen Hart, Earthquake, Sheri Martel, Hercules, Blackjack Mulligan, Dino Bravo, Bam Bam Bigelow, Randy Savage, George "Crybaby" Cannon, and more.
Overall Thoughts
Leaf has put out a really cool product with a deep checklist that should appeal to collectors of all ages. The $90 price tag for a box with just eight cards might scare off some potential customers, but keep in mind that each card is an autograph. Topps's WWE boxes are usually about $50, and those don't guarantee one autograph.
If you're looking to put together a set of base cards, Topps is the way to go. But autographs are the primary driver behind any trading card product, and Leaf delivers them in spades.
Many of the wrestlers featured in 2016 Leaf Signature Series Wrestling have appeared in products from Leaf, Topps and TRISTAR. But Leaf really changed things up with this product, especially with the dual autographs. Before now, collectors haven't been able to get certified autographs of Ricky Morton and Robert Gibson or Stan Lane and Bobby Eaton on one card.
This product utilizes sticker autographs, which is a turnoff for some collectors. However, Leaf has done a great job incorporating the stickers into the design of the card, and for the most part, the stickers aren't a distraction. Plus, if you're picky about stickers vs. on-card autographs, many of these signatures can be found on-card in older Leaf products, such as 2014 Leaf Originals Wrestling.
Leaf CEO Brian Gray mentioned in a 2015 PWTorch.com interview that Leaf was working on a wrestling cut signature product. That product has arrived. As previously mentioned, the History of Wrestling Cut Signatures subset is made up of about 75 cards, each serial numbered 1/1. Cut signatures have been a big part of sports cards since the early 2000s, but this is the first time any company has offered any sort of comprehensive wrestling cut signature product.
The cut signatures are issued via redemption cards, because each card is slabbed in a Beckett Grading Services (BGS) and therefore heavier and larger than the average card. The BGS case guarantees the authenticity of the signature. But Leaf very sparingly uses redemptions, and according to Leaf Product Manager Adam Berk, all of the cut signature cards are in hand and ready to be shipped out.
"All cuts are in hand, they are all slabbed," Berk said. "We made them redemptions or you would be able to tell if a box had a cut in half a second."
Leaf Trading Cards provided the Torch with an exclusive scan of the Andre the Giant cut signature, the redemption card for which has yet to be pulled.
"If this is not the best wrestling card ever, what is?" asked Berk, himself a Torch VIP member and lifelong wrestling fan. "I'm not necessarily defining the best as most valuable. 1998 Topps WCW autos are awesome, with a ton of big names, but is there a definitive best card in the set? 1985 Topps Hogan is one of the most important cards, but not best."
If you want to check out some box breaks of 2016 Leaf Signature Series Wrestling before making the investment, head on over to YouTube. Card distributors like Cards Infinity, Layton Sports Cards and others have posted videos of several breaks.
From the few dozen breaks I've watched, most boxes seem to deliver basic autographs, a few dual autographs, and one premium autograph, such as a big name signer, a low numbered parallel, a limited dual signature or a cut signature redemption.
PWTorch Collectibles specialist Michael Moore can be reached at michaelmoorewriter@gmail.com. Follow him on Twitter @MMooreWriter.