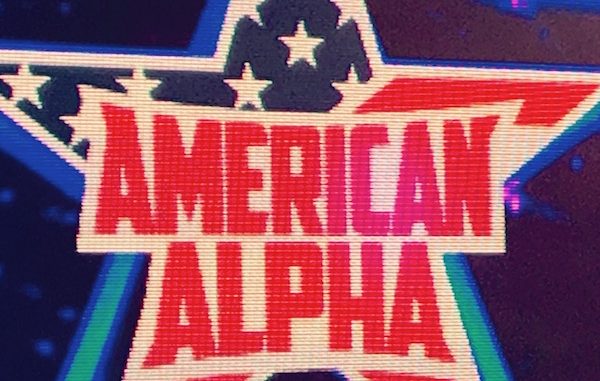 ---
SPOTLIGHTED PODCAST ALERT (YOUR ARTICLE BEGINS A FEW INCHES DOWN)...
---
By James Caldwell, PWTorch assistant editor
Chad Gable of the American Alpha tag team was interviewed by Men's Journal about transitioning from NXT to the main WWE roster, wrestling in the Olympics four years ago, clicking with his tag partner Jason Jordan, and other topics.
– Gable on AA's Smackdown debut this past week: "We were really nervous about that, being exposed to this new audience. You hope you don't come out through the curtain and hope you don't hear crickets. We were standing back there and we heard the response and we were just so happy.
"The other thing is, when we got drafted, Daniel Bryan built us up and kind of made us sound like a big deal which was really helpful. The response that night was so positive – it made us feel comfortable as opposed to the nervousness that was there before. I would like to think that more and more people are watching NXT and people have the WWE Network so there's more exposure there. "
– Gable on competing in the 2012 Olympics: "I amateur wrestled for 20 years. It culminated at this great moment and how fortunate it was to have all my family there, and my friends were over there as well. It was an incredible milestone and peak in my life – a special time in my life."
– Clicking with tag partner Jason Jordan: "We didn't really develop a relationship for a while. He was in more advanced classes than me and then they came up with this idea to put us together. From moment one, it just clicked. We just got along and we share the same values and ideas. I think some of it comes from us both sharing backgrounds as amateur wrestlers, being competitive. We just get it – we're on the same page, no matter what it is."
– Gable on desired tag team opponents: "As far as the roster goes, there are so many teams – Gallows & Anderson, the Usos — there are just endless teams we want to wrestle.
"With the current landscape, I think the tag team division is going to blow up. We want to make tag team wrestling the thing to watch again and we are going be the ones to do it. Nobody else. We hope that lights a fire under some guys, and if it ruffles a few feathers, we're okay with that. We want to raise the level of competition. If everyone starts to be competitive with each other and wants to one-up each other every single night, sparks are going to fly and it's going to be magic before you know it."