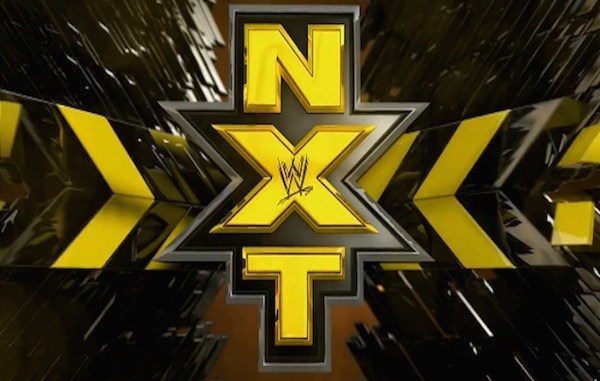 ---
SPOTLIGHTED PODCAST ALERT (YOUR ARTICLE BEGINS A FEW INCHES DOWN)...
---
NXT REVIEW
FEBRUARY 1, 2017
TAPED AT FULL SAIL UNIVERSITY
AIRED ON WWE NETWORK
[Q1] Recap of Takeover: San Antonio. Tonight will be interesting. We need to see where Shinsuke Nakamura goes after losing the title to Bobby Roode at Takeover, but not debuting on the main roster or in the Rumble. Tye Dillinger is in a similar spot, after losing to Sanity, appearing in the Rumble at (of course) number 10, but also not showing up on the main roster. Something NXT has never quite made clear is if champions get an automatic rematch after losing the title. Lately this has been the case, but in the beginning it never happened.
Tonight's episode continues the tradition of showing the dark matches before a Takeover "Road Show". Aftertised for tonight is Tyler Bate against Oney Lorcan, and No Way Jose facing Elias Samson. Starting the show is Ember Moon, who needs to move into the title scene quickly given her undefeated streak. She is facing Aliyah, in a face vs. face match that Moon should win with ease.
1. EMBER MOON vs. ALIYAH
Quick back and forth gets Moon a one count. Moon catches a kick with a smile and hits a double underhook suplex. Moon yanks on Aliyah in an abdominal stretch-like move and torques the neck in the process. Neckbreaker from Aliyah puts Moon down. "Ember" chant to the "Goldberg" rythm which feels strangely right. Big boot in the corner sets up a suplex, cover gets Aliyah two. Surprise moonsault out fo the corner gets two for Moon and she smiles with confidence. Moon carries Aliyah around the ring but the delay lets Aliyah nail a head scissors. Moon wants a powerbomb but Aliyah slips away. Moon sets up the Eclipse, hits it for the win.
Winner: Ember Moon in 3:18. Aliyah got more offense then I expected, and didn't look awful in the process. Moon remains dominant in the women's division, second only to Asuka.
Quick video package on Dillinger – Young at Takeover. Video really protected Dillinger by making it clear that Sanity's interference cost him the match. Promo from Young outside a building. He talks about "choices" a whole bunch. Young and Dain talk about "taking" but it isn't clear what they will take.
Backstage with Dillinger at the Royal Rumble, he talks about how surreal it is to be part of the Royal Rumble, and how proud he is to participate in it.
[Q2] Now footage from Dillinger emerging as #10 in the Rumble to throw down against Braun Strowman, in a fairly decent showing for himself. Even Graves has nice things to say about Dillinger. Backstage with Dillinger after the Rumble. He talks about being down after his loss to Young and being so happy to be in the Rumble at #10. Very emotional promo, that's how you build a babyface.
Video recap of the Fatal Four Way for the NXT Women's Championship. Asuka stands tall over all four of her competitors.
Backstage interview with Asuka. Asuka reaffirms that she is the champion. She calls Ember Moon a fool for calling her out. "She works here?" The interviewer confirms that Ember Moon does indeed work there. "Okay. Okay."
[ J.J.'s Reax: Asuka's promos and demeanor often come off as heelish despite being a face champion. ]
Interview with Ember Moon. The interviewer tries to stir the pot by quoting Asuka. Moon is grateful that Asuka won so she can face Asuka. Moon puts Asuka over and says that afterwards, Asuka will know who Ember Moon is.
2. WWE United Kingdom Champion TYLER BATE vs. ONEY LORCAN
Lorcan forces Bate to the ropes, but Bate looks unperturbed. Test of strength for an extended sequence, with Bat getting Lorcan to the ropes. Lorcan calls for a break but Lorcan puts him in a headlock. Bate sucker punches Lorcan, then takes offense. Some showy offence from Bate. Lorcan gets nasty on the mat drawing boos. Lorcan crushes Bate in the corner with a running knee. Big uppercuts from Lorcan but Bate keeps getting to his feet. Bate counters an uppercut with a backslide for two, then fights out of the corner with a knee then a flying uppercut. Lorcan slips out of an airplane spin. Bate hits it on the second try. Bate sells dizzyness and starts to fade, then comes back and restarts the spin. Wasteland for two and a half. Lorcan looks for an ankle lock but Bate kicks away, Lorcan hits the ropes, uppercut, Bate hits the ropes and lands a rolling kick to the head, then the Tyler Driver '97 ends it.
Winner: Tyler Bate in 5:07. Really enjoyable match and I'd love to see these two do a long match down the road at a Takeover. That said, Lorcan has just been getting his feet under him as a face character and was the default heel in this match against the charismatic Bate, and he really did not need a loss tonight.
[Q3] Interview with Roderick Strong post-Takeover. He reiterates that he wants the NXT Championship. He's working hard to get it and is showing what he can do.
[ J.J.'s Reax: better than other promos from Strong, but still nothing to really differentiate him from others. ]
Highlights from the surprisingly good NXT Tag Team Championship match.
Backstage with Paul Ellering and The Authors of Pain. Ellering says that The Authors of Pain are coming for all tag teams. Heavy breathing from Akam and Rezar.
Bobby Roode's victory over Shinsuke Nakamura gets a video treatment.
Footage of Nakamura being helped to the back post-match by Matt Bloom and a trainer. Triple H checking on Nakamura, "kneecap" is mentioned. Triple H back to his face, "Father of NXT" role. Kassius Ohno in a suit comes over and consoles Nakamura, in his first on-camera appearance since returning to NXT.
Post-match interview with Bobby Roode. She asks if Nakamura hadn't been injured if he would have won after the Kinshaha. Roode is annoyed at the question, and says thathe will let her slide because she is new. Roode says he did what he said he would do, and he was going to change NXT. Tonight is the start of Bobby Roode's NXT era. He calls the interviewer "missy" to emphasize what a nasty person he is.
[ J.J.'s Reax: NXT has historically been really good about not talking about "the face of NXT" or "this is my era" or other stereotypical but empty phrases that we usually hear in championship promos. ]
Philips tells us that tonight is Graves' last night calling NXT. Nice package on Corey Graves, recapturing his history at FCW, winning the NXT Tage Team Championship with Neville. He talks about how that initial class defines WWE today. Talk of his concussion history taking him out of the ring. Some really dark work from him on the mic. Graves did everything he could do to stay involved in NXT one way or another. Clips of some of Graves' greatest put downs from the booth.
[ J.J.'s Reax: Super long video package here. Corey Graves was one of my favorites from the NXT reboot. It was a shame to see him have to hang up his boots. Nice to see them give tribute to someone who has contributed so much to NXT over the years. ]
Graves is annoyed that his sendoff from NXT is an Elias Samson match.
Samson is about to sing us a song from the middle of the ring, but horns kick off No Way Jose's entrance instead to a nice pop.
3. NO WAY JOSE vs. ELIAS SAMSON
[Q4] Samson takes an early lead but a whip followed by a clothesline puts Jose on the attack. rolling senton from Jose and he dances over Samson. Samson rolls away from a stomp, so Jose delivers a baseball slide to the outside, followed by an elbow from the apron.
[ Break ]
Samson wrecks Jose in the corner then drops to the outside to attack Jose across the apron. Runing knee clobbers Jose. Cover for two. They trade blows in the ring, looks like Jose has blood in his mouth. Samson jaws after a clothesline. Tight side chinlock grounds Jose. Jose struggles to break free of Samson, who hangs on with holds. Side slam finally gets Jose the reset he needs. Jose takes advantage of the reset to deliver rights. Jose loads the baseball punch, but Samson blocks, Samson into the ropes, popup baseball punch wins it for Jose.
Winner: No Way Jose in 6:43. This was a really nice match for what it was. Not sure if I want to see a longer match or a continued program between these two, but I liked this match.
Final Reax: This was easily my favorite NXT episode that was taped before a Takeover. They are usually very poor, but a combination of solid promos that actually amounted to something, the outstanding Corey Graves package, and some decent (though short) in-ring action made this not feel like a collection of throwaway dark matches. Nice to see Kassius Ohno back in NXT; his match with William Regal remains quite possibly the best match I have ever seen in NXT, and is a match that I have rewatched more than any other NXT match (followed by the first Sami Zayn-Kevin Owens match). NXT is clearly in the middle of a reset of storylines and tonight worked well with that, establishing Ember Moon as formally hunting Asuka, The Authors of Pain ready to move on to unnamed competition (despite the weakened state of the Tag Team divison at the moment) and an injury angle for Nakamura.
NOW CHECK OUT LAST WEEK'S REPORT: 1/25 NXT TV Review: Ember Moon vs. Liv Morgan, No Way Jose vs. Kona Reeves, Eric Young, Takeover Contract Signing