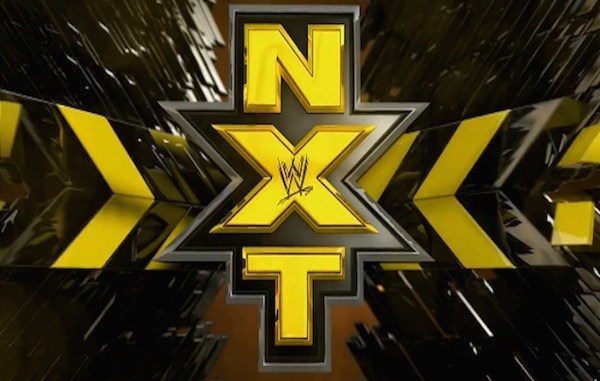 ---
SPOTLIGHTED PODCAST ALERT (YOUR ARTICLE BEGINS A FEW INCHES DOWN)...
---
NXT TV REVIEW
MARCH 1, 2017
TAPED AT FULL SAIL UNIVERSITY
AIRED ON WWE NETWORK
REPORT BY JUSTIN JAMES, PWTORCH CONTRIBUTOR
[Q1] Pre-credits package reminds us that Peyton Royce faces Asuka for the NXT Women's Championship, and #DIY gets their rematch against The Authors of Pain with the NXT Tag Team Championship on the line. Feels like the credits have been slightly tweaked, but I often do not pay them much attention either.
Patrick Clark gets a light, mixed reaction on his way out to the ring. If Prince ever guest starred in an episode of Miami Vice, this is what he would dress like. I don't know if that is a compliment or not. He is facing Sean Maluta.
1. PATRICK CLARK vs. SEAN MALUTA
Philips asks if Clark is "infatuated" with Maluta. Clark poses, then pie faces Maluta. Big mistake. Maluta starts picking Clark apart. Front suplex then a running knee to Clark's face for two. Clark with kicks from the mat to rally. Big European uppercuts in the corner. Kicks get Clark two. Clark throws Maluta across the ring by the head and covers for two. Suplex followed by a cover but Maluta kicks out at one. Maluta starts to gain some momentum, but Clark grabs his tights and hits a kinda sorta Famouser for the win.
Winner: Patrick Clark in 2:40. I would like to see more of what both men have to offer, but the vignettes make it clear that Clark is in line for some exposure.
Eric Young has something burning in a barrell in the middle of nowhere and he's warming his hands with the rest of Sanity. Young calls Tye Dillinger a "disease" that needs to be "eradicated." Young seems to offer a one-on-one match without the rest of either of their crews. Nikki Cross backs up Young's tough talk.
[ J.J.'s Reax: I like Tye Dillinger a lot, he's my favorite babyface on the NXT roster right now, and I like most of Sanity, but this feud is so dull to me, and the Sanity group is super boring. ]
Philips reminds us that Asuka has been champion about a month shy of a year, and has never lost a match. I really suspect that this streak isn't going to be broken on a Wednesday night show against Peyton Royce after beating Royce and Kay in a Fatal Fourway a few weeks ago, but stranger things have happened in the world of NXT, like Finn Balor dropping the title on a house show…
New ring gear for Royce.
2. NXT Women's Champion ASUKA vs. PEYTON ROYCE (w/Billie Kay) – NXT Women's Championship Match
[Q2] They trade early holds on the mat then break. Royce breaths in the corner and Asuka looks smug. Royce locks in a tight headlock, but Asuka fights out, then shrugs off a shoulder block. Asuka gets angry and nasty in Royce's face. Hip toss then a Shining Wizard but Royce ducks. They dodge kicks from each other. Asuka teases a Hip Attack, then hits it, and another sends Royce off the apron. Royce suckers Asuka on the outside and attacks Asuka's arm. Philips is clearly throwing to break as Royce covers, ruining the moment.
[ Break ]
Royce has Asuka grounded after the break. Royce's offense can't even get a one count. In frustration Royce takes off her glove and throws it at Asuka. Royce with an armbar to continue working on Asuka. Asuka fights out but Royce kicks her to the mat. Royce's disrespect to Asuka is a mistake, Asuka hits a suplex to draw a reprieve. The ref starts a double count.
Asuka gets thrown into the corner but jumps on the turnbuckle and off with offense. Asuka with a series of strikes, then a Shining Wizard for a nearfall. Covers from Royce and Asuka. Elbow drop from Royce into a two count. Asuka shrugs off a suplex attempt, Royce with a kick for two. Asuka with a sudden running armbar, transitions into the Asuka Lock and Royce taps.
Winner: Asuka in 8:22. Royce got a lot of offense to make Asuka's victory seem hard fought, but Asuka never really seemed in danger.
Interesting, a lot of fans are walking out post-match, as Kay and Royce attack Asuka. Ember Moon's music hits, she knocks out Kay with a single hit then takes out Royce. Kay enters the ring and takes more offense. Asuka finally recovers in the corner. Asuka turns to Asuka and they grin at each other. The ref hands Asuka the championship, and she nods at Moon, then turns around to hold the belt up in Moon's face.
[ J.J.'s Reax: and here we finally are, at the expected Moon – Asuka match. Looking forwards to this. ]
Recap of Shinsuke Nakamura taking a knee injury at Takeover: San Antonio, and Kassius Ohno making a suprise appearance backstage. Then last week when Ohno interupted Bobby Roode's attack on No Way Jose, then the verbal confrontation between Roode and Ohno, followed by Roode's ambush on Ohno.
[Q3] Backstage in William Regal's office. Regal books Bobby Rodoe to face Ohno for the NXT Championship in two weeks, on March 15th.
Video package on Wolfgang from the UK Championship series.
Nakamura is billed as being in action next week.
[ J.J.'s Reax: if Nakamura is healthy enough to return, why is Ohno getting a title shot before him? This booking is completely illogical. NXT used to be so much better with these kinds of details but has really fallen apart lately. ]
3. NXT Tag Team Champions THE AUTHORS OF PAIN (AKAM and REZAR w/Paul Ellering) vs. #DIY (JOHNNY GARGANO & TOMMASO CIAMPA) – NXT Tag Team Championship Match
The bell rings with about twenty minutes left in the episode. Rezar backs Ciampa into the corner, but Ciampa shows his spirit with a slap. Rexar makes him pay for that. Ciampa escapes a suplex attempt, tag, double spear through the ropes, but Akam interupts to try a double chikeslam, but #DIY sends him out of the ring. Ciampa keeps Akam out of the ring, but jumps right onto Rezar's corner and gets bumped into the ring post and dropped to the ramp. Rexar covers in the ring for two. Ciampa is cornered. Sidewalk slam gets two for Akam. Ciampa with strikes to Rezar who just shouts at him and absorbs it. Take to Akam, double team and cover for two.
[ Break ]
Rezar with a chinlock out of the break, but a jawbreaker lets Ciampa break free. He dodges offense, double tag, and Gargano tries hot tag offense on Akam. Akam through the ropes, Gargano knocks him off the apron, suicide dive, then a somersault to Rezar. Akam in the ring, slingshot DDT to Akam but Akam kicks out. Tag to Ciampa, they want the double kicks in the corner, Akam dodges, they hit it int he other corner, two count. Ciampa with an armbar but Rezar breaks it up. Gargano tries to make the save but gets dumped. Rezar tags in against the worn out Ciampa. Rezar sets up a superplex. Ciampa blocks, slips down for a powerbomb attempt but Rezar hangs on, Gargano cuts off interference from Akam, as the ref deals with Akam, Gargano slips in for a double powerbomb, cover for a nearfall. Tag to Gargano, they want to stereo kicks, but Akam grabs Ciampa and sends him to the steps, and Rezar takes out Gargano.
Tag to Akam, they want Super Collider, but Gargano and Ciampa lock in the stero crossface, but The Revival come out from backstage and ambush #DIY for a DQ.
No Contest at 10:42. The Authors of Pain have surprised me again. Granted, #DIY is a great team, but AOP really held their own here. I'm thinking they can put on good matches regardless of their opponents.
Post-match: Shatter Machine on Ciampa. Rezar slips into the ring and nails The Revival with a double clothesline. AOP wants the Last Chapter but Dawson breaks it up, then they hit Rezar with The Shatter Machine. Dawson looks a bit surprised that they survived, then leaves looking cocky.
FINAL THOUGHTS: Interesting episode here. Did not expect a DQ ending in the tag match, and honestly the booking is idiotic. The Revival has shown that they are much more afraid of AOP than #DIY, so why stop #DIY from becoming champions? At best they put themselves into a three-way dance for the titles when they could have had a clear shot against #DIY in Orlando. The good news is that they have returned to building up talent like Patrick Clark who didn't come in already famous. Best of all, we are finally to the Ember Moon – Asuka match that has been brewing for a very, very long time. Side note: a while back, NXT announcers switched to the "sports entertainment" phrase from "wrestling" which had been a significant departure from the WWE norm. This feels like more of the transition that has been watering down NXT as a product. A small, but notable change.
---
NOW CHECK OUT LAST WEEK'S REPORT: 2/22 NXT TV REVIEW: Ember Moon vs. Liv Morgan vs. Peyton Royce, Mark Andrews vs. Pete Dunne, Roode vs. No Way Jose