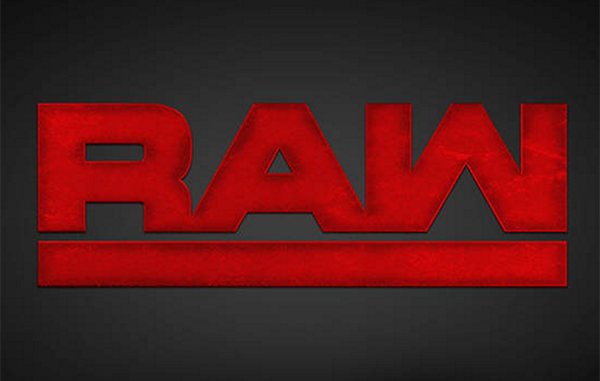 ---
SPOTLIGHTED PODCAST ALERT (YOUR ARTICLE BEGINS A FEW INCHES DOWN)...
---
KELLER'S WWE RAW REPORT
APRIL 10, 2017
UNIONDALE, N.Y. AT NASSAU COLISEUM
AIRED LIVE ON USA NETWORK
Announcers: Michael Cole, Corey Graves, Byron Saxton
[HOUR ONE]
-The Raw opening aired. Then pyro blasted in the arena as Cole introduced the show. "Change is in the air," he said. He touted 12,116 fans on hand as the camera panned the crowd. Bryon Saxton said they're shaking things up with Superstars moving from Smackdown to Raw and Raw to Smackdown. Cole said no one is immune to the Superstar Shakeup, so any of them – the announcers – could end up on part of the Shakeup.
-John Cena's entrance theme played. Cole exclaimed that this is truly a Superstar Shakeup. Instead, though, it was The Miz and Maryse. Cole said it was actually Miz and Maryse. He explained that they've been "playing this shtick" to get under the skin of Cena and Nikki. Cole said the parody has taken center stage on Smackdown in recent weeks. He said it's pretty obvious Miz and Maryse are now part of Raw. Graves said this is great and "Raw just went to the next level."
Miz and Maryse talked, as if they were Cena and Nikki. "The champ is here!" exclaimed Miz. Miz said the house rules state that no one can chant Cena sucks. The crowd chanted "Cena sucks!" He said he sincerely loves Nikki and did not propose to her at WrestleMania "strictly for the free publicity." "Cena" said they said they were going to Hollywood. "Nikki" said Hollywood didn't want them. "Cena" said Hollywood said they were robotic, so they decided to come back to Raw.
Dean Ambrose's music played and the real Dean walked out. "Oh my!!!" exclaimed Cole excitedly. He brought the Intercontinental Championship belt with him. Dean entered the ring and said he was glad to see them. He said he was nervous because he didn't think he'd know anybody once he was sent to Raw. He congratulated them on their engagement, pretending he didn't realize they weren't really Cena and Nikki. Miz was about to tell him who they were, but Dean stopped him because he'd start to ramble for twenty minutes. Did he mean that to be aimed at Cena or Miz? He told "Cena and Nikki" he's glad they beat Miz & Maryse at WM because they are the worst. Miz eventually interrupted and called Dean a lunatic.
Miz said they are the It Couple and they are now on Raw. Maryse yanked off her wig to show it was her. Dean looked totally shocked. Then he said, "Well, in that case!" And he kicked Miz and gave him Dirty Deeds. His music played.
(Keller's Analysis: Good opening segment. It immediately established how the Superstar Shakeup is going to work, revealing as they go along which wrestlers were "traded" by the G.M.'s for the respective brands/shows. Dean was entertaining here pretending that Miz & Maryse were Cena & Nikki.)
-Cole hyped that Roman Reigns will address rumors that he ended Undertaker's career at WrestleMania. Graves plugged The New Day vs. The Revival. [c]
-Backstage, Kurt Angle was finishing up a phone call. He told someone, "Oh yeah, this is going to be a great one." Sami Zayn walked in and said the suspense is killing him. He said people kept saying he belonged on Smackdown for months, but now that Stephanie McMahon is gone and he's at Raw, it feels like a fresh start. Angle told Sami that there is a lot of interest in him from Smackdown. Sami seemed flattered. He asked him to quantify that. Miz and Maryse barged in and said they deserve better than what Dean just did. Sami interrupted. Miz said grown-ups and Superstars are talking, so leave. Sami asked them to do something about it. Angle told Miz that if he wants respect, he'll have to earn it against Sami tonight. Sami said that's okay with him. Angle looked exasperated.
-The New Day danced to the ring. New Day had a blow up doll meant to look like Kofi Kingston. Big E said it's not really Kofi. They talked about what The Revival did last week, and Xavier called them to the ring. Big E caressed the blow up doll.
(Keller's Analysis: The New Day seem to be aiming for the "I can't believe he just said/implied/did that" every week. It seems the crowds are responding less and less. This little pre-match promo was a nice acknowledgment of what happened last week, but it's too lite and fluffy and sing-song in delivery and doesn't seem to tap into any real emotions or a drive to get revenge on the part of New Day. They just keep playing around, even when it's to get revenge on a heel team for sending their partner to the hospital.)
(1) THE REVIVAL (Dash Wilder & Scott Dawson) vs. THE NEW DAY (Big E & Xavier Woods)
Xavier came out aggressive at the start against Dash. Dash yanked on Xavier's hair and tagged in Dawson. They cut to an early break. [c]
Cole hyped the moves of Miz, Maryse, and Ambrose already and noted #SuperstarShakeup was the no. 1 trend on Twitter. Dawson remained in control against Xavier. Big E got a hot tag. Dash tagged back in and yanked on his tights for a near fall. After a bit of four-way chaos, Xavier leaped off the top rope and flew all way the across the ring with an elbow on Dawson for a two count. A minute later Dash and Dawson gave Xavier the Shatter Machine finisher for the win. Cole said they are for real, having defeated one of the greatest tag teams of all time two weeks in a row. Graves said you have no more reason to doubt them. Saxton said he is surprised and impressed.
WINNERS: Dash & Dawson.
-Graves said they'll find out the fate of Seth Rollins later. [c]
-Charly Caruso interviewed Neville about facing Austin Aries again for his Cruiserweight Title. Neville said he has already proven that Aries is not on his level. In walked T.J. Perkins who told him to be careful what he said because one day, he'll eat those words. Neville asked who will make him do that. Perkins said it'll be him. Neville told him he doesn't fear losing to him because he'll never get another title shot. Neville said he has to take a long hard look at himself and what he's become. He said he went from being champion to his career being a joke. He said since 205 Live started, he's been overlooked and opportunities are being given to others such as Aries. He said the only person around here with an iota of respect for Perkins is him. Aries walked in, holding a banana. He said even with sunglasses, he can see Neville is lying through his teeth. Neville told him to believe what he wants, but there is only one man who can provide title opportunities. Aries asked Perkins if he's buying that. Perkins looked like he might be. He walked away without saying anything.
-Curt Hawkins stood mid-ring and said his return to Raw is "the greatest get since the Louisiana purchase." He asked for his welcoming committee. Big Show came out. As Hawkins walked up to him, Big Show gave him his KO Punch.
-Cole said the Superstar Shakeup continues tomorrow night on Smackdown. Then he plugged that Reigns will be on Raw later. No acknowledgement of the boos last week. It'll be a sit-down promo this week.
(Keller's Analysis: If they loved the reception Reigns got last week and were embracing the whole "he's a heel because fans boo him, and we're staying the course because this is working pushing him as a babyface otherwise" or whatever their stance is, they'd put him out there in front of this Long Island crowd again this week.)
(2) AUSTIN ARIES vs. T.J. PERKINS
Cole hyped that at Payback, Neville will defend against Aries again. Neville joined the announcers on commentary on the stage. He stood rather than sat. Neville said at WrestleMania he proved Aries isn't a threat to his championship. He said he looks forward to the torture, pain, and humiliation he has planned for Aries. A few minutes in, Aries played to the crowd after a dive at ringside onto Perkins as Neville does. Neville headed down the ramp toward Aries. Aries stood his ground. Aries got nearly counted out, so he quickly returned to the ring. Perkins surprised him with a small package for the three count. Perkins rolled to the floor and gloated. Graves said Neville gave Perkins the confidence he needed to beat Aries.
WINNER: Perkins.
-Afterward, Perkins jumped Aries from behind. Cole was upset. Perkins gave Aries his Detonation Kick. The crowd chanted "You still suck!" at Perkins. Neville laughed. Cole asked if Perkins realizes he just got played. Graves said this was the best career decision Perkins has ever made.
(Keller's Analysis: So the no. 1 contender loses, but still keeps his title shot? And then Perkins apparently turns heel, but the heel who encouraged it "played him"? So how are fans supposed to feel about Perkins and Neville here?)
-They showed Seth Rollins hugging Big Cass and fist-bumping Enzo backstage. [c]
-Seth Rollins made his way to the ring. Graves said Seth did what he said he was going to do at WrestleMania – he took down Triple H. Saxton said if there's an award for guts and fortitude, Seth is his choice. Graves said there has to be some sort of payment due for Seth after sending Stephanie through a table at WrestleMania.
Seth stood mid-ring. A small Rollins chant started. He said it feels good to be out there in front of the fans. He said he didn't know if he'd be given that chance ever again. He said he put everything into WrestleMania's match against Triple H that he didn't think much about what came next. He said he was in more pain the night after WrestleMania than any other time in his career. He said physically he was messed up, but emotionally he was at peace. He said he knows he left it all in the ring, and he did it. "No, we did it!" he said. "We slayed the King of Kings." He said from the bottom of his heart, he wanted to say thank you to the fans for giving him another chance.
[HOUR TWO]
Seth said they are just getting started on Monday Night Raw together. He said he has some scores to settle. He said Samoa Joe comes to mind. He said he wants to finally get his hands on the Universal Championship. He said he might not get those opportunities, though. They aired the clip of Seth knocking Triple H into Stephanie who fell off the ring apron and through a table on the floor. Graves said Seth almost broke Stephanie in half. The fans chanted "Thank you, Seth!" He said he probably won't be named employee of the month. He said Stephanie doesn't deal with failure well, and eventually she'll come back to work and see him and it'll remind her of her and her husband's failure at WrestleMania. He said realistically it's probably easier for him to accept things the way they are, pack his bags, and go to Smackdown Live. He said the easy way out is to deal with Shane instead of Stephanie.
Seth said he took the easy way out once before, and he will not do it again. He said that is not the man he is or the man he wants to be. He said if Stephanie ships him off to Smackdown, he is not leaving Raw without a fight so she better bring an army. Angle's music played. The crowd affectionately chanted "You suck!" to the beat of his music.
Angle entered the ring and said Stephanie made it clear to him she wants Seth gone. He said, though, he saw something in him at WrestleMania that he had never see before. He said it was impressive he won a Gold Medal at the Olympics with a broken frickin' neck, but Seth won an ass kicking contest with one leg. He said his agenda is to put on the best show he possibly can. He said his show has Seth Rollin. He said as long as he's G.M., Seth has a home on Raw. He said it's true, it's damn true. Cole celebrated that Seth is staying on Raw. Graves said he has a death wish calling out Joe. Joe suddenly blindsided Seth. Angle ran to the ring and tried to separate Joe from Seth, but they fought anyway. Joe head-butted Seth. Seth gave Joe an enzuigiri and a superkick to send him to the floor. Seth yelled, "You want some of this? Let's do this right now!" Angle remained in the ring and tried to talk Joe out of it.
(Keller's Analysis: That was a strong Seth promo in general, and specifically it worked especially well in that he incorporated fan support into his cause and credited them, and it resulted in the fans being more engaged than usual with him. Seth seemed like the top Raw babyface who would most benefit from fresh writers and a fresh set of opponents, so we'll see if ultimately Stephanie sends him to Smackdown, overruling Angle. But they put more into the Seth-Joe feud, so it seems unlikely at this point.)
-Caruso interviewed Kevin Owens backstage. She said with Seth staying at Raw and Dean and Miz arriving, how does he feel the Superstar Shakeup will affect him. Owens said they can shake things up all they want, the cream rises to the top. He asked her to go find Chris Jericho and see how it's affecting him because Chris would probably like him to be moved to Smackdown. He said she won't find Jericho because he's at home recovering from what he did to him last week. He said he is the U.S. Champion and therefore the Face of America and the no. 1 contender on Raw. She asked him about Intercontinental Champion Dean Ambrose. Owens said he can act all goofy and crazy as long as he remembers his place. He said he has to remember he is the man around here or he'll beat him, just as he did to Jericho, and show him he is the premiere champion on Raw. He said this is the Kevin Owens Show.
-Charlotte made her ring entrance. [c]
---
PWPODCASTS.COM IS BACK!
Check out our relaunch of the website that keeps you up to date on what's being said by wrestling personalities on various podcasts including those hosted by Steve Austin, Bruce Prichard, Jim Ross, Tazz, Eric Bischoff, Chris Jericho, and others, plus newsworthy highlights of interviews with wrestlers on a wide array of other podcasts. The website helps you decide which podcasts to listen to, or keeps you up to date on what you don't have time to listen to that week.
http://www.pwpodcasts.com
And vote right now for your favorite wrestling personality who hosts a podcast HERE.
---
(3) CHARLOTTE vs. NIA JAX
Early in the match Jax dropped Charlotte's head on her knee and Charlotte took a scary bump onto the top and side of her head on what was supposed to be a shoulder-breaker by Jax. Geesh, that was dangerous and sloppy looking. Jax's eyed bulged out like she was worried. The ref checked on her and the match continued. Jax applied a cobra clutch as fans looked off to the side at something distracting them from the match. Charlotte fought back, but Jax tossed her into the corner. Charlotte eventually came back with a clip of her knee and a Natural Selection for a near fall. Charlotte landed a top rope moonsault onto Jax at ringside. The crowd chanted "Holy sh–!" Back in the ring, Jax countered a figure-four attempt and took over with a splash in the corner and a Samoan Drop for the win.
WINNER: Jax.
-They went to the announcers. Cole said they don't want to lose Finn Balor to Smackdown. He said Balor would wrestle on Raw for the first time since his injury last August They aired a special video feature on him. [c]
(4) FINN BALOR vs. JINDER MAHAL
Graves said Balor is in the ring with a "very game" Jinder Mahal. Anyone in pro wrestling who is called "very game" or "very capable" is about to lose. Balor won with the Coup de Gras.
WINNER: Balor.
-After the match, Bray Wyatt appeared on the big screen. He said wherever he goes, darkness finds him. He said this is his home now. He said in three weeks at Payback, the entire world can watch him torture Randy Orton in his "very own House of Horrors match." He whispered to Balor that he better watch himself because he will certainly be watching him. He then blew out the lantern and said, "Monday Night Raw, I'm here." [c]
-They showed the exterior of Nassau Coliseum.
-They went to the announcers who reacted to the "massive news" that Bray Wyatt was headed to Raw. Graves said Smackdown and Raw execs have been negotiating all week. They threw to a clip of the Miz and Dean segment at the start of the show. The announcers then announced other acquisitions from Smackdown: Apollo Crews, Kalisto, and Heath Slater & Rhyno.
(5) THE MIZ (w/Maryse) vs. SAMI ZAYN
They cut to an early break. [c]
Near the end, Maryse grabbed Sami's leg which gave Miz a chance to go for his Skull Crushing Finale. Instead, Sami rolled up Miz as a counter and got the leverage three count, similar to Perkins beating Aries earlier.
WINNER: Sami.
-Cole plugged the Reigns sit-down interview. [c]
-Graves and Saxton announced Ambrose vs. Owens would be the Raw main event, champion vs. champion.
-Cole introduced Reigns for a sit-down interview backstage. Some boos rang out. Cole asked Reigns if he feels remorse that his victory over Undertaker could be Taker's last match. He said it was tough to retire a legend, someone he respects. He said it's a crazy situation, but he had to do what he had to do, and he did what he said he was going to do. "I'm the Big Dog here, and this is my playground." Just as Cole said, "That's a hell of a motto," Braun Strowman attacked Reigns.
[HOUR THREE]
Braun threw him into a brick wall and then tossed him onto a table, which tipped over as Reigns landed on it. Worst part, he got covered in leftovers someone had on the table. A "Thank you, Strowman!" chant rang out. The beating continued, with Braun throwing Reigns into garage doors backstage. A bunch of WWE workers yelled him to back up. He rolled a heavy cart into him. The medics strapped Reigns onto a back board. The crowd chanted "You deserved it!" They replayed what happened. Then they went to paramedics about to roll Reigns away. Strowman barged in and tossed the gurney off the dock. There was a cutaway, so Reigns wasn't really on it, but the crowd gasped at the possibility and the visual of it crashing. Strowman threw some stuff around and walked away. They panned the camera back, but clearly edited a break and then showed Reigns on the floor knocked out cold still strapped to the gurney.
They hurriedly rolled Reigns over to an ambulance. As they pushed him in, Braun showed up again. He yelled, "I'm not finished with you!" He entered the ambulance and pounded on him a couple times. Then he slapped the door shut and lifted and tipped over the ambulance.
(Keller's Analysis: That's tremendous. Who could ever boo someone who tipped over an ambulance?! Especially one with Reigns inside.) [c]
-The announcers reacted to replays of Braun's beatdown of Reigns. They showed another ambulance arrived and took Reigns to the hospital.
-Cole said he's been sitting as that desk for 20 years and he can never remember a moment like that. The crowd sang the "Na na na na good bye" song. Cole said they hoped for an injury update later.
(6) THE SHINING STARS & KARL ANDERSON & LUKE GALLOWS vs. THE HARDYS & SHEAMUS & CESARO
They cut to an early break, of course. [c]
In the end, Jeff pinned Primo after a Swanton Bomb as his three partners stood at ringside and watched. Cole said they were partners tonight, but they'll be opponents in three weeks at Payback.
WINNERS: Hardys & Sheamus & Cesaro.
-Emma started ordering Dana Brooke around. Emma said she used to be her protege and if not for her, she'd have never debuted on Raw. Emma said now that Charlotte has dumped her, she's back to pick up the pieces. Dana said since they were together, she's gotten better. She said she might not be the best, but she's learning to stand on her own two feet. She walked away.
-They showed Bayley strutting backstage, hugging her WWE Raw Women's Title. [c]
-Sasha Banks came out to her music. Cole said they were expecting Bayley. Sasha introduced Bayley. Bayley did her usual promo, which got some boos. "Thank you for believing in me," she said. Sasha said WrestleMania didn't go as she planned, but she wanted to congratulate her on the biggest moment of her career. She said that moment is now over. As she was about to ask for a title match, Alexa Bliss walked out. Graves was very happy.
Bliss entered the ring. Cole said, "Can you imagine what's going to happen tomorrow night on Smackdown Live"? Bliss asked if those two could be any more nauseating. The crowd laughed. She said, "Excuse me, I don't need your approval." She said she is the only one who deserves any recognition. Mickie James then came out and said she is back on Raw. She told "Little Miss Bliss" that her drama isn't over and her nightmare has just begun. Jax attacked Mickie. Jax then entered the ring and threw Sasha out of the ring and then gave Bayley her Samoan Drop. [c]
-205 Live features Perkins vs. Jack Gallagher.
-Cole threw to a video recap of the Reigns-Braun segment. Cole said they just received a preliminary report including cracked ribs, internal injuries, and a separated shoulder. He said they can maybe say "thank god" that's the worst of it. Cole said Braun was extracted from the building. He said it was such a shame that happened because there was so much excitement in the building. They plugged the Smackdown version of the Superstar Shake-up.
(7) DEAN AMBROSE vs. KEVIN OWENS
They brawled at ringside. They cut to an early break with Dean in the ring and Owens recovering at ringside. [c]
Back from the break, Owens took control. He gave Ambrose a running knee. Dean came back and won clean with the Dirty Deeds.
WINNER: Ambrose.
-Afterward, Jericho walked out to his music and gave a charging Owens a Code Breaker in the ring.
FINAL THOUGHTS: I'll round out this report later. I'm going live with the post-Raw PWTorch Livecast.
---
RIGHT AFTER RAW, THE PWTORCH LIVECAST GOES LIVE. I'll host with guest cohost Pat McNeill, taking your calls while discussing this show. You can listen LIVE or ON DEMAND anytime afterward.  Call 515-605-9345.
UP NEXT – PWTorch Livecast Monday at 11 p.m. ET (04-10-17): Raw Post-Show with Wade Keller & Pat McNeill
---
NOW CHECK OUT LAST WEEK'S REPORT: KELLER'S WWE MONDAY NIGHT RAW 4/3: The most remarkable opening ten minutes of Raw in history, perhaps, as crowd berates Reigns