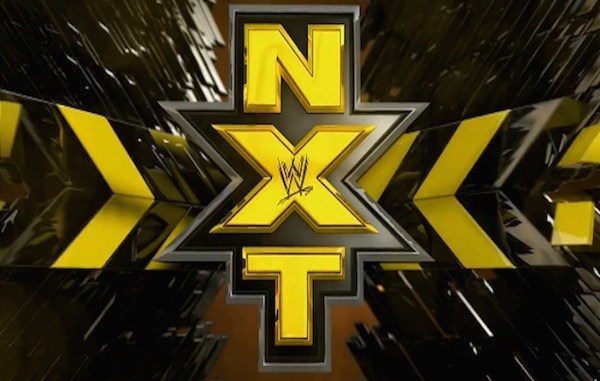 ---
SPOTLIGHTED PODCAST ALERT (YOUR ARTICLE BEGINS A FEW INCHES DOWN)...
---
NXT TV REVIEW
MAY 24, 2017
TAPED AT FULL SAIL UNIVERSITY
AIRED ON WWE NETWORK
REPORT BY JUSTIN JAMES, PWTORCH CONTRIBUTOR
[Q1] Lengthy video package summarizing the events of Takeover: Chicago.
Tonight's episode will be the dark matches from Takeover: Chicago. Aleister Black is out first. The handling of Black is a throwback to NXT of a few years ago, and that's a good thing. He's facing Curt Hawkins. They have a quick recap of Black beating Hawkins on Main Event a few weeks ago. Wait, Main Event is still a thing?
1. ALEISTER BLACK vs. CURT HAWKINS
Hawkins is quick out of the gate with offense, but Black launches himself off the ropes, over Hawkins, lands in a sit. Hawkins wants a kick but Black catches it. Black fights from the apron, goes up top, but Hawkins ducks. Black turns around and nails a running knee to the jaw. Hawkins frustrates Black and baits him to the outside, where Hawkins gets to sustain some offense. Black blocks a punch and lands kicks. Springboard moonsault catches Hawkins, Black Mass wraps it up.
WINNER: Aleister Black in 2:50. The steady build of Black continues. He already feels like a big deal, and like he is a strong possible contender for Bobby Roode's title.
[Q2] Package on the NXT Tag Team Championship match at Takeover. Clips of Johnny Gargano being put on a stretcher and carried out of the arena in an ambulance.
Pre-Takeover video with Ember Moon moping about the injury taking her out of the Fatal Four Way. She wants Asuka to retain the title so Moon can be the one to take the title off of her.
[ J.J.'s Reax: This package, and the previous one with Moon did her absolutely no favors. Her delivery is wooden and it paints her character as a whiny crybaby. It feels like they want to have Moon be the one to beat Asuka, but by the time this happens no one will like Moon any more. ]
Recap of the women's Triple Threat match.
Kayla Braxton interviewing Asuka. Asuka says no one can withstand her.
Velveteen Dream vignette.
Replay of the Roderick Strong – Eric Young match. Strong should be well-positioned after this match in the upper part of the card.
Kayla Braxton with Strong. She congratulates him for being the first to pin Young. He says he is just living up to his promises, and that Sanity had this coming for dragging his family into the feud. He views the win as a step to the NXT Championship.
Velveteen Dream comes out. It's still Patrick Clark and nothing has changed other than the name. Percy Watson says "don't judge a book by its cover." Nigel McGuiness calls him "enigmatic" and "ambiguous".
2. VELVETEEN DREAM vs. ROBERT ANTHONY
Dream comes out with speed. Thesz Press, punches, followed by double axe handles to Anthony. Dream jaws as he fights Anthony in the corner. Turnaround fist drop off the turnbuckle knocks Anthony down. Neckbreaker puts Anthony on the mat mid-ring, Dream climbs up and drops a Macho Man elbow for the win.
WINNER: Velveteen Dream in 2:00. Good match to introduce Dream.
[Q3] Package showing the UK Championship Match. This match was super well-received by everyone who saw it.
Braxton interviews Pete Dunne. He has bee watching Tyler Bate living a dream with his championship, and now everything is his.
[ J.J,'s Reax: Dunne is just amazing in this promos with his facial expressions and attitudes. He seems like he would be perfectly at home lurking in an alleyway mugging little old ladies for the Social Security checks. Just a total creep. Love this guy. ]
Braxton talks to Bobby Roode. Roode is arrogant about his win. He runs down Itami. Roode looks ahead to his next challenger and says he is going to take some time off and decide who his next challenger is when he feels like coming back.
There will be a "Glorious Celebration" next week.
3. DREW MCINTYRE vs. WESLEY BLAKE
Blake escapes an early hold, and then works a wrist, but McIntyre shoves him off and runs him over. McIntyre drops to a knee and invites Blake to bring it. Somehow Blake backs McIntyre into the corner. He mouths at McIntyre, who just big boots him in return and chops him to the corner. Blake with a few combinations in the corner, but McIntyre chases him to the other corner and just throws him clear across the ring. Blake yanks an arm over the ropes and hits a clothesline, cover after some insults for only one.
[ Break ]
[Q4] McIntyre lifts Blake in the air and puts him on the turnbuckle. Blake suddenly leaps over, looks for an armbreaker, but McIntyre has a foot on the ropes. Blake wraps McIntyre's arm around the ropes. McIntyre punches out of a wrist lock. Big boot out of the corner and Blake is on the defense. McIntyre to the top, axe handle. Blake wants a rebound clothesline, but McIntyre catches him with a spinebuster for a nearfall. Blakegets knees up in the corner, posts McIntyre and a schoolboy for two. Blake locks in a crossface, but McIntyre gets to his feet, picks up Blake. Blake slides down, they trade position in the corner. Reverse Alabama Slam gets McIntyre a two count. Blake goes to the top, McIntyre pops to his feet and stuns him with a punch. McIntyre gets crotched, then knocked into a Tree of Woe. McIntyre reaches up and throws Blake off the turnbuckle. McIntyre wants his dropkick, Blake fends it off. Head butt, then McIntyre with the kick and the win.
WINNER: Drew McIntyre in 8:52. How in the world did it take McIntyre nearly nine minutes to beat Wesley Blake? Are they trying to bury McIntyre? Blake hasn't had a match this long in years.
FINAL REAX: Definitely one of the better "taped before Takeover" post-Takeover NXT episodes, but nothing game changing or must-see.
---
NOW CHECK OUT LAST WEEK'S REPORT: 5/17 NXT TV REPORT: Final Takeover hype, Roode points out Itami is injury prone in hyping their match, McIntyre in action