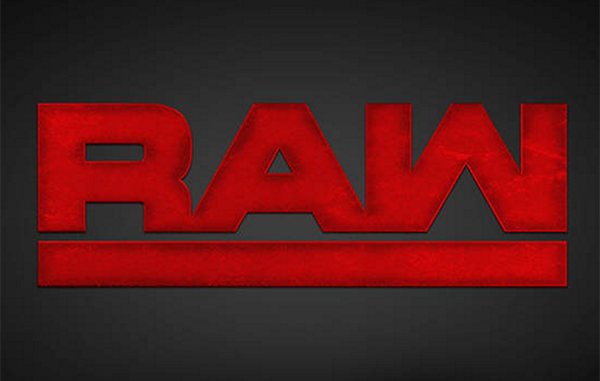 ---
SPOTLIGHTED PODCAST ALERT (YOUR ARTICLE BEGINS A FEW INCHES DOWN)...
---
KELLER'S WWE RAW REPORT
JUNE 26, 2017
LOS ANGELES, CALIF. AT STAPLES CENTER
AIRED LIVE ON USA NETWORK
REPORT BY WADE KELLER, EDITOR
Announcers: Michael Cole, Corey Graves, Booker T
[HOUR ONE]
-They opened right away with Roman Reigns's music. As he walked onto the stage, the crowd erupted with their usual mix of cheers and boos, with louder boos, as Cole welcomed viewers to the show. He noted they are at the "jam-packed Staples Center in Los Angeles, California." No characterization of the crowd reaction being "thunderous" this week. They cut to a clip of Braun Strowman's return last week attacking Reigns. Graves said Braun returned four months before scheduled from his injury. Reigns stood in the ring and soaked up more boos. Cole plugged that Reigns will face Strowman in an Ambulance Match in two weeks at Great Balls of Fire. They showed the announcers on camera talking about the prospects for that match.
They went back to Reigns circling inside the ring. A "We Want Strowman" chant broke out. It was perfectly set up to be a battle chant, but the crowd had no pro-Reigns counter-chant in them. The boos got stronger as Reigns just stood there and looked around. "I'm gonna call it like it is," he began. He paused. "If you give me a minute, you might like this," he said with a shrug. More boos, louder. Reigns said last week Samoa Joe put the Coquina Clutch on him last week and almost put him to sleep. Cheers. "I told you y'all might like it." He then talked about Strowman returning. He said he picked his bones while he was down like a coward. He accepted Braun's challenge. I should hope so since the announcers already confirmed it.
Reigns said when he's done with him he's going to throw him into the ambulance, throw him into the driver's seat, and drive him "straight to hell… because this is my yard." As he said he makes the rules around here, a siren began to blare. Reigns strolled toward an ambulance that backed up into the arena. He opened the back door as if ready for a fight. The ambulance was empty. Strowman attacked him from behind and threw him into the barricade and then threw him onto the stage. "That was pure power!" said Graves. "That was terrifying power by the Monster Among Men." Reigns got up and met Strowman with some punches. When he went for the Superman Punch, Strowman caught him and tossed him hard off the stage and into the ambulance. Nice bump by Reigns. He threw Reigns into the back of the ambulance and slammed the doors. The ambulance drove away. Cole asked if that'll be the scene at Great Balls of Fire.
-Cole shifted to promoting Paul Heyman and Brock Lesnar later, and noted Samoa Joe is also in the arena. Graves plugged the tag match up next.
-A commercial aired for the re-do of the Women's Money in the Bank match tomorrow night on Smackdown. [c]
-They replayed Braun's attack on Reigns before the break.
-They showed the announcers at the desk. Booker said Reigns is no joke and one-on-one his money is on Roman. He actually seemed upset with Braun ambushing Roman two weeks in a row.
-Elias Samson, Sheamus, and Cesaro were sitting in the ring. Samson said he normally is a solo artist, but this week it'd be a trio and he'd give the fans "the song they deserve." He strummed a few cords, but was interrupted by the Hardyz music. Sheamus and Cesaro were upset. So was Cole because he wanted to see if Sheamus and Cesaro could sing. After the Hardys, Finn Balor got a full ring entrance.
(1) FINN BALOR & THE HARDY BOYZ vs. SHEAMUS & CESARO & ELIAS SAMSON
Cole talked about this being the first time these wrestlers have ever teamed. A minute into the match the Hardys and Balor sent the heels scurrying to ringside to regroup, so they cut to a break. [c]
Josh Duhamel from "Transformers: Last Knight" joined the announcers on commentary. He said he has never been to a WWE event before and he just met Vince McMahon backstage and marveled at the production. Cole said they do it every week with no off-season. Booker said, "I like this kid, Samson. He's got a lot of talent."
(Keller's Analysis: Why would he say that? How is that helpful? Calling him a "kid," for one. Nobody looks at that grown man and thinks "kid." Secondly, there's nothing redeeming about Samson at this point, storyline-wise, and Booker is a beloved legend who just decried Braun's actions earlier, so why is he complimenting him? That should be Graves.)
Duhamel talked about his upcoming USA Network show "Unsolved" too. Cole interjected some comments on the match during the plugs. Jeff climbed to the top rope, but Cesaro pulled Sheamus out of the ring. Jeff dove onto Cesaro at ringside. The heels took over on Jeff thanks to a distraction by Samson, opening up Sheamus to knee him on the side of his head. They cut to a break after two count. [c]
Duhamel was still on commentary afterward. Graves complimented Samson's aggression. Booker then, inexplicably, said he wishes Graves would say what he thinks to a man's face instead of behind his back. Huh? What is Booker talking about? Duhamel said the Hardys have been doing this "forever" and "for, what, twenty years?" Great insight from a celebrity who admitted he's never been to a WWE show before. The beating on Jeff continued from before the break. Jeff eventually landed a Twist of Fate on Sheamus. Both Samson and Matt tagged in. "Delete!" chants broke out. Balor tagged in against Cesaro a couple minutes later. He gave Samson a running kick to the chin from the ring apron. Graves asked if the Rams need a kicker. Balor avoided an interfering Sheamus's Brogue Kick. Then he did a flip dive onto Cesaro & Sheamus at ringside. Then a Sling Blade back in the ring on Cesaro. The Hardys took out Sheamus and Samson at ringside, giving Balor clearance to land the Coup de Gras for the win.
WINNER: Balor & The Hardys in 17:00.
(Keller's Analysis: Good tag match giving Balor a chance to shine at the end, and the Hardys ample time to do their formula that's worked for years during the bulk of the match. Sometimes a match is just a match, and that served its purpose well. It also sent a message that Samson, the new "kid" on the block, belongs in the mix with the other established five stars.)
-A Shattered Dreams Production aired with Goldust asking if people can feel and taste the anticipation that makes him tingle all over being near Hollywood and scheduled to wrestle R-Truth. He said a true professional knows that when the red light goes on, you must bring your A-game and shine "like gold." He said it's their grand finale and tonight he'll put the finishing touches on his masterpiece. "Don't you just love a happy ending?" he asked. "The Golden Age is back."
-A video aired on John Cena's crossover media appearances followed by a plug for his return to WWE Smackdown on July 4. [c]
-Goldust made his ring entrance. He brought a personal camera man with him to film him. He was adorned in a gold jacket that matched Goldust's outfit. R-Truth then made his ring entrance. He was all business. Goldust hid behind his camera man. Graves insisted he be called a "film operator." Goldust attacked Truth before the bell. Goldust called his camera man to get a close-up of Truth as he beat on him. He yanked him into the ringpost as the ref continued to yell at him. Booker said, "This is a masterpiece right here, guys." Cole asked what he was talking about. Graves said, "The finale could be in the first act; this is fantastic." Shouldn't Booker's role be to counter Graves's heel commentary. Booker lectured Truth for not keeping his eye on Goldust at all times. Goldust's music played the match never officially started. Graves said Truth might be seriously hurt. Cole called Goldust "a sicko."
-Charlie Caruso said Goldust continued down a disturbing path. She introduced Paul Heyman who was standing on a refrigerator or something. He's not that much taller than anyone on earth. He said his client will be there tonight and he will walk to the ring and he will call out Samoa Joe for a fight. Joe walked up to Heyman and wrapped his arms around his neck again. Heyman froze. Joe told Heyman he knows he's just an advocate, and he's not going to waste time on him. He said tonight his client will find out the next Coquina Clutch is meant for him, not Heyman. Joe patted Heyman and told him he looks good. He did the nose-breathing that the mic picked up on to sell the idea of his controlled rage that was just waiting to boil over.
-Graves plugged that the Ball Family would be on Miz TV next. [c]
-They showed a clip of last week's angle with the Raw women leading to this week's Gauntlet match. They showed a graphic of the  six women participating. They cut backstage to Kurt Angle spinning a tumbler and Bayley watching hopefully to find out what number she'd draw. She opened it and looked okay with it.
-Miz TV: Miz and Maryse stood mid-ring as his music played. Miz said now that he has exposed Dean Ambrose for the fraud that he is, he and his wife are happier than ever. He moved in for a kiss, and she turned away. The crowd "oohed." Miz said, "Baby, we are happy!" Her body language suggested otherwise. He said they are in his adopted hometown of Los Angeles, Calif. (cheap pop), he said he had an announcement that would change the WWE Universe forever. He said his guest tonights are the only celebrity who has been talked about as much as him this past year. He bragged about regaining his Intercontinental Championship. He said at the NBA Draft, his guest willed his future into gold. He introduced Lavar and LaMelo Ball. Booker called this "a big interview" for Miz. Lavar introduced Lonzo Ball. The announcers said the UCLA Bruins player last year was the second overall pick in the NBA draft by the L.A. Lakers last week. Surprisingly muted response by the L.A. crowd.
[HOUR TWO]
Lonzo shook hands with Miz and Maryse, then sat between Lavar and LaMelo. The crowd continued to pelt them with silence and scattered boos. Miz congratulated him. Lonzo said he is happy to be in Staples Center as a member of the Lakers for the first time. Miz stood up and said Lavar predicted Lonzo was destined to be a Laker, and now he is. Miz said he thought they were there to announce a partnership with him. Lavar said Miz isn't on his level yet. Miz lectured him about being a proven champion. He asked how many championships he's won. Miz and Lavar went face-to-face and trash-talked each other. Miz took off his ring jacket. Lavar did the same. Then out came Dean Ambrose. Graves wondered if he would be the voice of reason here. He wore a "Big Baller Brand" shirt, extinguishing Graves's hope. He said they wanted some promotion for BBB and he likes free t-shirts plus it ties in with Great Balls of Fire. Then Cole said a match was up next with Dean and Miz in a tag match. Oh boy.
(Keller's Analysis: I get WWE seeing this as a great crossover tie-in opportunity being in L.A. just days after the NBA Draft, but like rock concerts and comedians/talk show hosts during pro wrestling shows, wrestling fans have a weird thing about outside celebrities coming on the show and playing "fantasy camp wrestlers." The segments are usually bad with pro sports athletes, and this was among the very worst. So awkward I started watching with head turned to the side and just sneaking peaks peripherally.) [c]
(2) DEAN AMBROSE & RHYNO & HEATH SLATER vs. THE MIZ (w/Maryse) & BO DALLAS & CURTIS AXEL
A few minutes in Slater and Rhyno threw Miz onto Bo and Curtis at ringside. They cut to a break. [c]
Graves said wrestling is secondary to the jobs of Bo and Axel whose main job for Miz are running errands and cleaning his house. Miz broke up a pin attempt by Rhyno on Bo. That led to Dean chasing Miz around ringside. Chaos broke out. Curtis punched Rhyno, and then then Bo schoolboyed him for the win.
WINNERS: Miz & Bo & Curtis in 12:00.
-They showed Heyman pacing backstage.
-A video package aired on the Big Cass and Enzo saga leading to the turn last week by Cass against Enzo. [c]
-Enzo came out with his full ring entrance including mic work and dancing to the same entrance theme. He ran around the ring and got some cheers and "How a ya' doin'!?" chants. Enzo said he's not doing all that well himself, if he were to keep it real. He said this is about the realist guys in the room, stressing the plural. He took off his jacket and revealed a shirt with he and Cass on it. Enzo said he's tried to reach him all week and he hasn't responded. He said if he doesn't want to handle it in private, he's ready to do it now in public. He said he has done stupid things, as he pointed out, and this might be one of them as he is going to stand there until Cass comes out to talk to him one-on-one. Cass came out next.
Enzo said Cass just got booed, and he knows he heard that. He said he knows Cass well enough to know that hurts him. He said he knows it hurts him because he knows him better than anybody in the world. He said words can hurt, and he learned how deep they can cut last week. He said he already bled out. He said he was right about a lot of the things he said about him. He said he isn't the biggest guy in the world but he might have the biggest mouth in the world, and sometimes that mouth bites off more than he can chew. He said that was okay because he had him watching his back. He said whatever they ate, they ate together because they are brothers. He said last week he broke his heart and might have broken his face, but as his brother, he won't let him break their bond. "You're my family, bro," he said. He added that he took such pride when Cass hit the gas while he was sitting shotgun. He said that journey is not over.
Enzo said last week he looked into his eyes and saw passion and anger and pain and love and emotion. He said he knows he saw that same love and passion roll down his (Enzo's) cheek. He said this is real. He said they are family. Cheers with a few boos. He said he has to focus on the future of his family and he refuses to let him break that bond before they become WWE Tag Team Champions.
"You just never know when to shut up, man," Cass said. "But I have to be honest. After I did what I did last week, I have never been so ashamed in my life." He said it's true that Enzo is annoying and loud and he constantly runs his mouth, but that's him and he accepts him for who he is. He said they can't change each other, but they are brothers. "So in front of the world he wants to say 'I'm sorry.'" He said he is sorry for the last five weeks and everything he did and said. "Please accept my apology," he said. Enzo looked him in the eye and asked if he was serious and if he was being real. Enzo teared up as he said they have a future. They shook hands. Then they hugged. More emotions and tears. Cass said if anybody thought they were going to throw away a lifetime of friendship for his ordeal, there is only one word to describe them: S-A-W-F-T. Their music played and they hugged and celebrated together. Cole called it an incredible moment. He said you have to give Big Cass credit.
They celebrated all the way onto the stage and raised each other's arms. Cass then nailed Enzo with a clothesline. The crowd stopped cheering and broke into boos. He pressed into the air and threw Enzo down the ramp. Cass yelled at the crowd.
(Keller's Analysis: This is pro wrestling, so you knew that was probably coming, but Cass and Enzo were so convincing you're lying if you didn't have a little doubt that they were going to stick together. That was a really strong performance in every facet from Cass. His heel mannerisms after clotheslining Enzo showed a real alpha confidence and star-power not everyone has, and that's something he was way below average on just a couple years ago in NXT. There is something there. That was also some of Enzo's best work, showing range he usually isn't positioned to show.) [c]
-Cole noted that Sasha Banks was at the BET Awards and was nominated for a Kid's Choice Award.
-The announcers on camera plugged the women's gauntlet match for a shot at the title. Cass walked in and told Graves that he should snap his tattooed pencil neck for all the things he did last week. Cass said Angle said he can't lay a hand on him, so whatever he has on him must be good. He told him to stay out of his business. Booker took an accusatory tone and asked Graves what the deal is. Graves shifted to Seth Rollins's ring entrance. A clip aired of last week's verbal back-and-forth between Bray Wyatt and Seth last week and then Seth diving on Bray at ringside.
(3) SETH ROLLINS vs. CURT HAWKINS
Hawkins asked the crowd if they thought he was about to win the match. Boos. He said they'll just have to find out. Hawkins went after Seth aggressively at the start and scored an early one count. He pounded away at Seth's head. Cole said Hawkins understands what an opportunity he has tonight against "the King Slayer." Booker said this is the best Hawkins has looked. Cole said a win here would do wonders for his career. Rollins rallied, of course, and hit a dive through the ropes to the floor, then a flurry inside the ring including blockbuster, a slingshot tackle, a sidekick to the chin, and his knee lift.
WINNER: Rollins in 3:00.
-Bray appeared on the big screen immediately. He said last week Seth took a leap of faith. He said since he believes mankind has forgiven him for his transgressions, his soul is clean. He said he wears this filth of vanity like a suit of armor. He said he blindly leads the ignorant people into a place in which there is no return. He said if he truly valued his redemption, he would give in to his true self, but that's why he is there. He said he's going to help him along and save him. He laughed. He said he should be honored because he ought to be cleansed by the flame of a true god. He told him to be careful what he wishes for because he's inside his mind "and I'm everywhere." He leaned in close to the camera. He said July 9 will be the date of his reclamation, so give in to his true self or he will burn.
(Keller's Analysis: His promos lately seem a step above his usual cruise control community theater performances of the last couple years. That said, this still feels a bit too much like the promos aimed at Randy Orton, and eventually fans just see Bray as being all bark and no bite. Will this be different? At some point he has to do what he says he's going to do.)
-Mickie James and Dana Brooke drew numbers from the tumbler.
-They showed Lesnar getting out of a truck backstage with Heyman smiling as he walked by. [c]
[HOUR THREE]
-Sasha drew a number from the tumbler and seemed quite pleased.
-Heyman stood in the ring and got some cheers after being introduced. He said there is one exception to those who fear Lesnar, because Joe does not fear Lesnar. He said Joe is a Samoan Dumbass. He said Joe is not burdened with great intelligence like he has. He said it takes an awful smart man to know when to fear. He told Joe that now is the time to start fearing Lesnar. He said he hopes they have all enjoyed the anticipation, but now is when bathroom break is over. He said now is the time to hit record because this is the moment they'll all be talking about tomorrow. He said he is there to introduce to them the Beast, the Conquerer who will call Joe to the ring tonight for a fight. Out came Lesnar.
Joe attacked Lesnar on the stage and applied the Coquina Clutch from behind. Cole said Lesnar's face was turning pink. Lesnar is 100 percent pink always. Lesnar fought out of it briefly, but Joe powered it back on. Lesnar faded. The Revival and Karl Anderson pulled Joe to the back. "Let them fight!" chanted the crowd. Lesnar couldn't stand and lay on the stage grasping at his throat. Graves said he was seconds away from being put to sleep by Joe. He looked disoriented. [c]
-They replayed the Joe-Lesnar angle. Graves said Lesnar went glassy-eyed and that could be what happens at Great Balls of Fire. They plugged the PPV.
(Keller's Analysis: Strong angle. Win or lose, unless Joe just gets decimated in two minutes at GBOF, this feud could make Joe. This is giving off the vibe of Heyman and Lesnar working to "make" someone they have a lot of respect for, and so far so good.)
(4) LINCE DORADO vs. NEVILLE
They showed Tozawa dressed up and dapper in a VIP Titus Brand ringside position. Neville stared down at him as soon as he entered the ring. Neville won with Rings of Saturn.
WINNER: Neville in 3:00.
-After the match Neville and Tozawa had a face-off. Titus stepped out onto the stage to his music and said he just negotiated a Cruiserweight Title shot for Tozawa against Neville at GBOF which will lead to Tozawa, represented by Titus Worldwide, becoming Cruiserweight Champion. [c]
-A replay aired of the Reigns-Braun angle from earlier in the show.
-Backstage, Caruso approached Heyman and asked for comment on what happened between Joe and Lesnar. Heyman, annoyed, said this proves what he's been saying about Joe – that even Samoans don't want to have anything to do with him. He said he's going against their willingness to fight face-to-face by sneaking up behind him. He as a promoter, he's loving every minute of this because his client Lesnar truly has his back against the wall, "where he has to have it so Samoa Joe can't jump him from behind." He said this won't be easy. "It won't be a simple trip to Suplex City and an F5 and good night ladies gentleman," he said. "This will be an all-night fight, a down and dirty and nasty and ugly and violent fight to the brutal finish." He predicted Lesnar will finally take Joe to Suplex City and hit an F5. He said after Joe is victimized and emasculated, and his manhood has crawled up inside his stomach, he'll look up at his trainer and say, "Oh dear god, is that what it's like to fight the Beast? Goodness, gracious, great balls of fire!"
(Keller's Analysis: Masterful promo once again. That sold the match if it wasn't sold already.)
-Alexa Bliss approached Nia Jax backstage. Nia gave Bliss an eye-roll. Bliss said her entire life she's been judged based on how she looks and she feels Jax might have faced the same. Bliss said her own mother laughed when she got a contract with WWE and everybody thought she was going to fail. She said Jax must have experienced the same. She said it's not easy being judged. She said she wants her to know not a single woman can drag her down. Jax said she appreciated that. She smiled. Bliss wished her luck. Jax said she's right, she doesn't need it. She said she'll see her and the Women's Championship at Great Balls of Fire. [c]
-A commercial aired for "Ride Along with Kevin Owens & Chris Jericho."
(5) WOMEN'S GAIUNTLET MATCH – Winner Gets A Title Shot.
(a) BAYLEY vs. NIA JAX: Jax overpowered Bailey early. Bayley made a comeback. Cole and Graves complimented Bayley for showing more of an edge and more aggression. Jax up-kicked Bayley to try to stop her, then shoved her hard into the corner. Graves called it game-changing power. Jax then gave her a Samoan drop for the win. [c]
(Keller's Analysis: It's bad news for Bayley that the announcers were complimenting her for showing more of an edge and yet she still lost.)
(b) MICKIE JAMES vs. NIAX JAX
Jax overpowered Mickey with extended bearhugs. Mickie made a comeback and landed a Mick Kick. Then she set up a DDT, but Jax blocked it and slammed Mickie down hard, then collided with her for the pin.
(c) DANA BROOKE vs. NIA JAX
Jax swatted Brooke down as she went for a handspring move into the corner, then squashed her with a legdrop for the win.
(d) EMMA vs. NIA JAX
Jax caught Emma mid-air and gave her a Samoan Drop. Jax was looking winded. Time for a longer ring entrance from Sasha Banks.
(e) SASHA BANKS vs. NIA JAX
This sets up Jax with some sympathy for having to face a fresh Banks. Banks ducked a charging Jax a minute in and Jax dropped to the floor. Then Banks dove through the ropes, but Jax caught her and lifted her for a Samoan drop. Banks escaped and shoved Jax into the ringpost. Banks landed a running double knee to take Jax down. They cut to a break as the ref told Banks to back off. [c]
After the break they showed that Jax took over with a clothesline. Sasha tumbled to the floor and the ref nearly counted her out. Booker said she's been out there nearly 25 minutes. It had been 20. Jax threw Banks to the floor three times over several minutes, and each time Banks made a comeback and showed great fighting spirit.
[OVERRUN]
Banks eventually landed a sliding knee to Jax's chin. Banks put on a Bank Statement, but Jax powered out and then hit a Samoan Drop. Banks rolled to the edge of the ring apron. Jax tried to pull her back into the ring, but Banks kicked up at her. Jax lifted her by her hair and went for another Samoan Drop. Sasha rolled down and applied a modified Bank Statement. She lifted herself onto Nia's shoulders and elbowed the top of her head. She then chicken winged Jax's arms and applied a Bank Statement. Jax torqued her backwards and Jax tapped out.
WINNER: Banks in 30:00.
-Angle came out to his music to congratulate Banks. Bliss came out to her music and flaunted the Raw Women's Title belt. Banks dropkicked her and then held up the belt herself. Cole said it's "Boss Time" in two weeks. Graves said her career just took a big turn in one night.
(Keller's Analysis: All really nicely laid out to put Banks over and make the match feel like a big deal. The Bliss-Jax segment before the Gauntlet Match was a great red herring.)