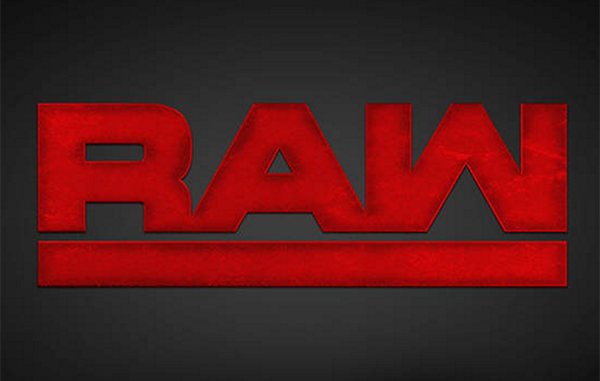 ---
SPOTLIGHTED PODCAST ALERT (YOUR ARTICLE BEGINS A FEW INCHES DOWN)...
---
KELLER'S WWE RAW REPORT
JULY 10, 2017
HOUSTON, TEX. AT TOYOTA CENTER
AIRED LIVE ON USA NETWORK
Announcers: Michael Cole, Corey Graves, Booker T.
[HOUR ONE]
-A dramatic video aired with freeze frames of the Roman Reigns-Braun Strowman ambulance angle with a wide-eyed Kurt Angle at the end watching Strowman walk away after the "jaws of life" broke him out of the smashed ambulance.
-The Raw opening aired.
-Big Cass walked out to the ring to his new (underwhelming entrance theme). He soaked up some boos, then asked "How ya' doin'?" He said he was feeling great. He pointed at the big screen and commented on freeze-frames of the beating he gave Enzo last night. They showed some footage from WWE.com of Enzo being helped to the trainers room backstage after the match. Cass smiled and shrugged to the booing crowd. He said, "Let that serve right there notice to everybody in the Raw locker room. From the bottom of the totem pole all the way to the top of the totem role – yes, I'm talking about the very top of the totem pole – that's what happens when you mess with Big Cass."
He said that is for all the people who chanted for Enzo and not him. He told them not to even dare jump on his bandwagon now that they know what he's capable of and because it's apparent he's the future of WWE. He told all the doubters that one day he will be world champion. He said he will hold the Universal Title high and "shove it down each and everyone of your throats!" Boos. He said he will be Universal Champion, he will main event WrestleMania, he will be on "The Tonight Show," he will have his face plastered on posters and banners everywhere, and he will represent WWE to the fullest every day of his life. He asked if people want to know why. "Because nobody can touch me!" he shouted. He said nobody is on his level and look him eye-to-eye. As he went on about his height, Big Show's music interrupted.
Cole said, "Here's a man who's even bigger." Graves said Cass was factually incorrect. Show stared down Cass as he took his sweet time getting to the ring. He stepped over the top rope and approached Cass. Cass stood his ground. "Big Show! Big Show!" chant. Cass leaned in and talked to Show's shoulder off-mic. Show head-butted him. Show tackled Cass and wrestled him to the ground. He threw some body punches. Booker said Show is teaching Cass a lesson in respect. He kicked Cass out of the ring. Cass retreated. Cole said a collision is brewing between these two men.
(Keller's Analysis: Good basic build to presumably a Summerslam match between these two. This is an effective use of Show at this point because as an infrequent attraction, it feels special when he comes out, and since he hasn't been losing lately or overexposed, if Cass beats him, it will be a big boost to Cass. Cass was good on the mic. He got a little too "yelly" at the end, but I'll take believable intensity with a little yelling over being too cute with language and stupid pop culture references and puns any day.)
-The announcers were shown on camera. They threw to clips of the Braun-Reigns angle from last night. Cole said G.M. Kurt Angle would present a Strowman update later tonight. Graves plugged that Brock Lesnar will be out later in person. Cole plugged the next TV match. [c]
-Before the match, Elias Samson sat mid-ring with a guitar. He said from the bottom of his heart he needs them to keep their cell phones down and hold their applause until after he is finished. He said he wrote this song for Finn Balor. "Finn Balor is not the savior, he's just a man. He tried to upstage me, but he didn't understand. Tonight I'll knock him off his pedestal, not a single man was ever the same after I was through. Houston, we have a problem and here it is." Balor's entrance interrupted Samson. For some unknown reason, Booker continues to want to hear more from Samson while Graves was relieved the song was over. Booker said he thinks "the kid" is solid gold.
(Keller's Analysis: Why is Booker calling Samson a "kid"? Does that fit at all? I think that does damage to the product, where saying "title belt" or "wrestler" does not.)
(1) FINN BALOR vs. ELIAS SAMSON
Balor locked on a headlock early. Samson fought out of it. Then he kicked Samson in the head. When he climbed to the top rope, Samson rolled to the floor. The cut to a break. [c]
Cole said it was all Samson during the break. He chopped and snap suplexed Balor. They showed a clip from during the break of Samson dropping a knee onto the back of Balor's neck as he was entering the ring. Samson locked on a full nelson. Nice to see that move, which for some reason isn't used much in WWE. Balor made a comeback when he caught a charging Sampson with a boot. He went for a basement dropkick, but it showed a ton of light. Cole acknowledged it was a glancing blow. Balor kicked Samson off the top rope and then slidekicked him to the floor. Booker said Balor generates a lot of speed in a short distance. Samson swept Balor's leg on a running soccer kick attempt on the ring apron and took over again. He applied a Fujiwara armbar mid-ring. The announcers said he was going after Balor's previously injured arm. Balor made it to the bottom rope. Booker said Samson is trying to put himself in "contention-ship." Graves said that's not a word. Booker stammered and asked what word he'd use. Graves said understands what he means. Balor fought back with an elbow to the side of Samson's head and then a Pelé kick. He landed a sling blade, but kept selling his arm which was nice. He took Samson down with a dropkick and then landed a Coup de Grace for the win. Cole said Samson has a big future in WWE, but it was Balor's night.
WINNER: Balor in 10:00.
-Afterward, as Balor soaked up cheers on the stage, the Hardys walked out and shook his hand and congratulated him. Cole said they had developed a friendship with him. The Hardys music began and they walked to the ring – Matt, with a noticeable limp.
(Keller's Analysis: It was interesting to see Balor is essentially the same height as Jeff and Matt. Jeff is a former World Champion in WWE, so Balor hits that threshold for sure. Nobody crosses paths like that for no reason. It'll be interesting what it leads to storyline-wise.) [c]
-Matt and Jeff talked about the Iron Man match. Jeff said they came up one second short in a grueling 30 minute Iron Man match. He said the guys in the back think the Hardy Boyz "are done and the nostalgia pop has passed and maybe we should just fade away and classify us as obsolete." They smiled and then a "Delete!" chant broke out. Matt said they came out there to make a proclamation. He broke into his Broken Matt accent a little. He said the Hardys aren't going anywhere and they have only begun to make magic in the WWE Universe. Karl Anderson and Luke Gallows interrupted. They said it wasn't other tag teams who said they were done, it was them. Anderson said they proved last night that they aren't the Hardy Boyz of old, they're just the Old Hardy Boys. Gallows suggested "you nerds" get out of the ring and practice your magic elsewhere. "Because we are magic killers, and that ring belongs to us," he said. Matt said neither he nor Jeff are 100 percent. He said there stitched up, bruised, and somewhat broken (cheers), but if they think the ring belongs to them, how about they have a little fight and determine that right now. Cole said he liked the sound of that. A ref came out and the match was on.
(2) MATT & JEFF HARDY vs. KARL ANDERSON & LUKE GALLOWS
Cole questioned the Hardys' bravado. The Hardys knocked the heel duo out of the ring a minute in, including a Poetry in Motion against Gallows, and they cut to a break. [c]
Back live, Jeff tried to fight back, but Gallows took him down with a hard clothesline. Then they gave Jeff a Boot of Doom. Jeff landed hard on his right arm. A minute later Jeff dove to hot-tag Matt, who went to work on Anderson. The crowd chanted "Delete!" after each head smash into the turnbuckle. Matt yelled "Delete!" and then charged with a clothesline. Matt then gave Anderson a Side Effect. He had to block Gallows interfering. He leaped off the second rope with an elbow and then a Twist of Fate attempt. Anderson pushed off. Gallows kicked Hardy in the back of his head. The ref didn't see. Then came Magic Killer for the three count.
WINNERS: Anderson & Gallows in 7:00.
(Keller's Analysis: That wasn't a long match, and the Hardys weren't asked to do much. That's a good thing, as they looked legit beat up – more than the usual baseline of their mileage showing.)
-As Anderson & Gallows celebrated, out came The Revival (Dash Wilder & Scott Dawson). They marched right past Anderson & Gallows and attacked the broken down Hardy Boyz. They gave Matt a leaping knee to the side of his face off the second rope. Then they turned to Jeff and gave him a Shatter Machine. Booker said, "These two will be talking about this all week long, maybe all month!"
(Keller's Analysis: A feud between Anderson & Gallows and The Hardys quickly shifted to a feud between The Revival and the Hardys. I'll be interested to see who wins that feud. I suspect it'll be Revival, but either way they'll benefit from a feud with the Hardys at this early stage of their main roster run.)
-Graves plugged that Miz TV would feature The Mizzies, the most prestigious awards in all of TV. [c]
-Miz TV: Miz welcomed everyone to The Mizzies. They played "award show big band music." He listed other awards shows and said to forget about them. He said the Academy Awards lost all credibility when they snubbed "Marine 5" for Best Picture. He said this is the only awards show with credibility to tell the real winners from the real losers at Great Balls of Fire. He said the first Mizzy Award is for Best Supporting Actor. He acted shocked when he read the card. He said it's a tie for Bo Dallas and Curtis Axel.
As Bo and Curtis accepted the trophy, the crowd (mockingly?) chanted "You deserve it!" Bo said Miz changed his life. "Let's change the world," he said. Curtis said Miz did so much for him already and he looks and feels like a million bucks. He said because of him, he will make a million bucks.
[HOUR TWO]
Miz said behind every great man is a beautiful, gorgeous, sexy woman. He threw down the envelope and said he doesn't need it because the winner is obvious for the Mizzy of Most Gorgeous Sexy Leading Lady – his wife. Maryse teared up and acted surprised. Graves said no one was expecting this. Miz said she deserved it and he loved her.
Then came the final Mizzy Award. He said this honor is for the Greatest Man in WWE. (Austin Aries? No?) Then when he opened the envelope, he said "Dean Ambrose." Then he smiled and said, "Just kidding." He said he is the winner because he is and always will be the Greatest Man in WWE. He said when he speaks, he speaks the truth. He said he would defeat Dean at GBOF and he did it. He said a lot of people talk a good game, but he did what he said. He pointed out the Hardys, Tozawa, and Seth Rollins all lost. He called them frauds. He said when they speak, it's just noise, but when he speaks, he speaks the truth. He said he predicted Dean would cave under the pressure of going against WWE's biggest box office draw, and he did exactly that. He put over Dean as the toughest competitor he's ever been in the ring with. (Interesting he didn't call him a "Superstar," but rather a "competitor." I like that a lot better.) He said if he beat Dean, te toughest man in WWE, then what does that make him?
Dean came out and to his music and immediately tackled Miz. Bo and Curtis jumped Dean. Miz then joined in the beatdown with a stomp. Out came Seth Rollins. Seth and Dean cleared the ring.
(Keller's Analysis: Hey, a babyface coming out to help another babyface! How novel! Does this mean Seth & Dean team up against Miz & Bo & Curtis at Summerslam in a two-on-three match?)
-Cole plugged a Seth vs. Bray Wyatt rematch later on Raw. Graves said they'd try to have an update on Braun later in the show. Cole plugged that Lesnar would be out live later.
-Bayley and Sasha were shown chatting backstage. [c]
-Backstage Dean walked up to Seth and angrily asked, "What was that?" Seth said he wasn't going to let Miz run his mouth against him. Dean said he knows him and he doesn't trust him. Dean said: "This isn't going to happen. There ain't going to be no Shield reunion. You stay out of my business. You fight you battles, I'll fight mine." Then Seth said, "Fine. Geez" as Dean stormed off.
(Keller's Analysis: I like that side of Dean a lot. It shows that he can turn off the zany cornball persona and affirm his independent spirit. I'm also curious what that was all about.)
-They showed freeze frames of Alexa Bliss vs. Sasha Banks last night and a clip of Nia Jax knocking Bayley out of the match last week as a set-up for the rematch next. Graves praised Bliss for the intentional countout.
(Keller's Analysis: Unfortunately, neither Cole nor Booker provided a counter-point about how the intentional countout it diminished the value of her title reign and undercuts the idea of a champion proving she is the best each and every time she defends the title.)
(3) BAYLEY & SASHA BANKS vs. NIA JAX & ALEXA BLISS
Bliss ducked into the ropes when Banks went after her aggressively early. Then she tagged in Jax, who shoved Sasha. Sasha tagged in Bayley. Four-way action broke out. Bayley clipped Jax's knee from behind. Bayley then hit a flying elbow to the back of Jax's head. Jax rolled to the floor to regroup with Bliss. [c]
Bayley and Banks were in control against Bliss. Graves said he didn't understand why people are upset with the way Bliss retained her title. He said those are the rules and it's always been that way.
(Keller's Analysis: Again, not a peep from Cole or Booker, which is needed to put heat on what Bliss did and not make her seem like she was the "smart one.")
Jax took control of Bayley, then tagged in Bliss. Jax whipped Bliss into Bayley in the corner. She stopped short of Bayley, then slapped her. Graves said he loved it. Bliss controlled Bayley while taunting Banks. Jax tagged in and head-butted Bayley. In the end, Jax tried to give Sasha a running knee into the ringside barrier, but Sasha moved. Meanwhile, Bayley rolled up a distracted Bliss to win.
WINNERS: Bayley & Banks in 9:00.
-Another Goldust "Shattered Dreams Production" vignette aired. He quoted some movies, talked about Truth trying to ruin his premiere, and said the sequel is coming up. He said most sequels aren't as good as the original, but there's nothing normal about him. [c]
-The announcers introduced a video package on the Strowman-Reigns post-match ambulance angle. Cole said he couldn't get over how good the event was last night, then said it was "highlighted" by the Ambulance match. Afterward, Booker said Reigns may have lost, but he did what he said he was going to do. He said he vowed to lock Braun in the back of the ambulance and take him to hell. He said he did lock him in the back and he came "this close" to sending him to hell. [c]
(4) GOLDUST vs. R-TRUTH
Cole said Truth is the most fun-loving guy you'll ever meet and he cannot understand anyone turning on him like Goldust has. Goldust attacked Truth at the start and dominated. Truth powerbombed Goldust out of the corner a few minutes in. He continued on offense and landed his signature scissors kick for a near fall. The crowd was into the two count and kickout. Truth set up a superplex, but Goldust flipped out of it and threw Truth shoulder-first into the ringpost. Then he delivered the Shattered Dreams finisher for the win.
WINNER: Goldust in 6:00.
-Cole plugged that Lesnar would be out next. [c]
-Kurt Angle walked out to his music as the crowd affectionately chanted "You suck!" Cole plugged the Angle "WWE 24" special premiering after Raw. He said last night Great Balls of Fire was a hugely successful event and he can't wait until next year's pay-per-view. He said as is often the case, things got out of hand. He said Braun refused medical treatment and he's not sure when he'll return, but the show must go on. (That's hardly an update on Braun's condition.) He then introduced "The Beast" Brock Lesnar.
Lesnar walked out, of course with Paul Heyman. They had a spring in their step. Heyman obnoxiously strutted behind Lesnar, who was proudly wearing the red Universal Title belt. The announcers narrated freeze-frames of the Joe-Lesnar match. Some great shots of key points of the match. Lots of Lesnar in jeopardy and grimacing. Angle interrupted Cole's description of the final move.
Angle said 14 years ago at WrestleMania, Lesnar beat him for the WWE Championship. He said he probably took a few years off of his career with that match. Lesnar smiled. Angle said Lesnar gets better and better every single year. Angle said he thought Joe might take him out, but he was wrong. He congratulated him for still being champion. Heyman took the mic and introduced Angle and Lesnar to each other, somewhat mockingly. He asked if Angle had anything else in mind. Angle said he thought they'd be interested in who he had in mind to challenge Lesnar at Summerslam. Heyman said he didn't expect to "do a Monday Night Raw creative meeting leading into Summerslam." He said: "We don't volunteer our services for brainstorming in public. I know you are fitting into your new corporate role with your suit and your tie and you have all these personal problems," so he will leave him to his corporate decisions and personal problems. He bid him a pleasant evening. As they began to leave the ring, out came Roman Reigns to his music.
Cole said Reigns is 24 hours removed from a hellacious Ambulance match last night. The crowd sounded muted as he stood and looked around. They showed a boy holding up a pro-Roman sign and cheering. Graves wondered where Roman was mentally. Someone else, as Roman entered the ring, held up a "Roman Sucks" sign that was very visible. Angle told Heyman and Lesnar they aren't done with this conversation. Angle told Reigns he has a lot of nerve coming out there after what he pulled last night.
Reigns said he is standing in the ring with Angle, Lesnar, and the "Father of Hardcore" himself, Paul Heyman, "and you said I went too far?" He continued: "Are you kidding me? You guys were all a part of the Attitude Era. We all know how that went. You destroyed everything, you blew everything up." Angle said, "That was then, this is now." Reigns said Angle can thank him because he didn't know how to handle Braun. He looked over at Lesnar and said, "And you're never around to." Lesnar laughed and approached Reigns. A "Roman" chant started. He told Angle that if anything, he did him a favor, so maybe he owes him one. "Maybe that 'one' is him at Summerslam." Heyman said he liked that one. Lesnar yanked the mic away and said, "You've got to be kidding me?" He told Reigns if he thinks he deserves a title shot, he doesn't deserve sh–." He said this is as close as he'll get to the title. Samoa Joe's music interrupted.
Joe walked out as Lesnar looked on, blinking nervously and watching intently. Great expression. Cole noted that Lesnar even took a step back. Joe said it appears everyone is living in a wonderful fantasy land. He suggested he drag them all back down to reality. Lesnar said, "The reality is I kicked your ass last night." The crowd ooh'd and ahh'd that one. Joe stood in Lesnar's face and told him not to worry about that because sooner or later, he's putting his ass to sleep. He told Lesnar if he's honest, he didn't beat him last night, he escaped him. Angle stood between them. Lesnar said, "Oh yes I did. This is for real, Joe." Joe turned to Reigns and told him that he has never beat him.
Heyman said he wanted to interject his opinion. He said The Big Dog that put the Undertaker on a Samoan Trophy Case is a claim for a title opportunity. He said the ex-communicated Samoan thrown out of his own tribe that took an F5, "you'll never see Brock Lesnar in a title match, again! Mark my words! Never, you're done, you're finished!" Joe told Lesnar, "That's your advocate! That's the man that knows you better than anybody!" They went forehead-to-forehead. Joe told Lesnar that he should listen to his advocate "because he's protecting you from me." He said Heyman knows at the bottom of his soul that he's the man. When Lesnar pointed at Reigns, Joe said: "Hey, you look at me right now or we'll straighten this out right now." He said Heyman knows he has Lesnar number. Reigns chuckled and said, "You showed the whole world that last night?" Joe pointed at Reigns and said, "Hey, you're real mouthy for a man who got beat down by Braun Strowman last night." Reigns: "Look at me. Now look at Braun, if you can find him."
Angle, a little discombobulated and frazzled, booked Joe vs. Reigns next week, winner gets Lesnar. He said if they fight now, the match is off. "Now let's look forward to Summerslam. Go." The crowd chanted "Fight! Fight!" Heyman encouraged Lesnar to leave the ring as Angle talked Joe and Reigns into waiting until next week. Angle's music played.
(Keller's Analysis: Phenomenal. Not one true babyface in the ring, but three believable alpha males making that championship feel as real as real gets.)
-They went to the announcers on camera. Cole asked Booker and Graves who they picked to win next week. Graves again got a text that disturbed him. He took off his headset and walked off. Cole shifted to plugging Seth vs. Bray in a rematch from last night. [c]
-Graves approached Angle backstage as Angle looked nervously at his phone. Angle seemed on the verge of breaking down. Graves asked what Angle's going to do about it. Angle asked if he got the same text. Graves said yes. Angle said: "I can't let this get out. Then again, I might have to go public with this. I'm going to lose my family over this. I hope they support me. My career could be destroyed. Next week when I go public with this, I could be saying goodbye at the same time." Graves said he doesn't think he'll have to say goodbye. He said he is beloved and respected by everyone. Graves said he has all the confidence in the world that everything is going to be just fine. Angle asked, "Really?" He let out a long breath.
(Keller's Analysis: That's a heck of a hook for next week. Angle pretty quickly went from "I can't let this get out" to "I might have to go public" to "Next week when I go public with this," though. That felt a bit clumsy. Otherwise, really well done. Let me guess. It's about Kurt and Dixie Carter?)
-Cole plugged Cedric Alexander vs. Noam Dar in an I Quit match tomorrow night on "205 Live."
(5) CEDRIC ALEXANDER & TOZAWA (w/Titus O'Neal) vs. NOAM DAR (w/Alicia Fox) & NEVILLE
They cut to a break a minute in. [c]
Neville had Tozawa down with an armbar after the break. Cole asked Graves what was going on with Angle. Graves said it's not his place to divulge that. Cedric looked like a star after getting a hot-tag and taking it to Neville with some creative offense including some backflips to outmaneuver and confuse Neville. Neville knocked him off balance on the top rope. They battled on the top rope and Neville ended up crotching the top rope. Cedric then dove through the ropes at Dar, but Dar side-stepped him and threw him into the ringside barrier. Tozawa then kicked the top rope to accentuate Neville crotch pain. Tozawa then landed a senton bomb off the top rope for the win. Cole said Tozawa earned a title rematch. Graves said he helped his case, but this match wasn't enough. Titus celebrated with Tozawa and Cedric.
WINNERS: Tozawa & Cedric.
-The announcers commented on the Mizzy Awards segment earlier in the night.
-Charlie Caruso interviewed Seth backstage. She asked him about the judgment of getting in Ambrose's business and not keeping his eye on his match against Bray later. He said he sees what she did there because he has a black eye from the Bray match. He said he went out there for one reason, to shut up The Miz. He said he thinks he did a good job of that, although he stumbled over his words. He said he is going to show Bray he is another guy who can't hang with Seth "Freakin'" Rollins.
-A Bray promo aired next. He told Seth he can't change who he is or turn back the clock or erase the acts of betrayal. "How dare you take your eyes off me," he said. "How dare you defy me." He said he is everywhere and he is everything and his fate is for him to toy with. He told the King Slayer to show him he is the King. He said he will never be forgiven for his sins, but for his sins he will burn. He blew out the lantern and walked to the ring.
(6) BRAY WYATT vs. SETH ROLLINS
Several minutes in, Seth rammed Bray's hand into the ringside steps during a ringside brawl. Later, Bray caught Seth with a urinage. Seth rolled to the floor as Bray nursed his injured hand. [c]
Bray had Seth grounded after the break Seth began to fight back with some punches when Bray had him on the top rope. He punched his hand and then took Bray down with a series of strikes. A "Let's Go Rollins" chant started. He hit a sloppy looking sling blade. He dove at Bray through the ropes seconds later, but overshot him, yet made up for it by grabbing Bray's dreadlocks to yank him down hard anyway. Back in the ring he hit a top rope springboard clothesline for a two count. He hit a blockbuster for another two count. Booker wondered what it would take to keep Bray down. The crowd chanted, "This is awesome!" Bray knocked Seth off balance on the top rope, but Seth countered Bray with a Falcon Arrow for a near fall.
[OVERRUN]
Bray kicked Seth in the eye as he powered out of a rollup. Seth superkicked Bray, but Bray countered with a headbutt to Seth's eye. Cole noted Seth's eye was closed before the headbutt. Bray then moved and gave Seth a Sister Abigail for the three count.
WINNER: Bray.
(Keller's Analysis: Another good match between these two. I could have seen their chemisty going either way, but it's worked toward two good matches in two nights.)
-Bray left. Miz, Bo, and Curtis came out and attacked Seth three-on-one. Dean ran out with a chair for the save. Bo and Curtis fled. Dean bashed Miz across the back with several chairshots. Dean's music played as Seth regained his bearings in the corner. Booker said they were brothers to the bone. Graves said "an enemy of my enemy is my friend" and that's how you describe this situation.
-Backstage, Angle was shown talking on his cell phone. He told someone to come to Raw next week so they can both discuss this matter. He said they have nothing to be ashamed of and he proud. "Why don't come here next week and we'll tell the whole world together. Whatever happens, happens. I love you." He hung up and took a deep breath.