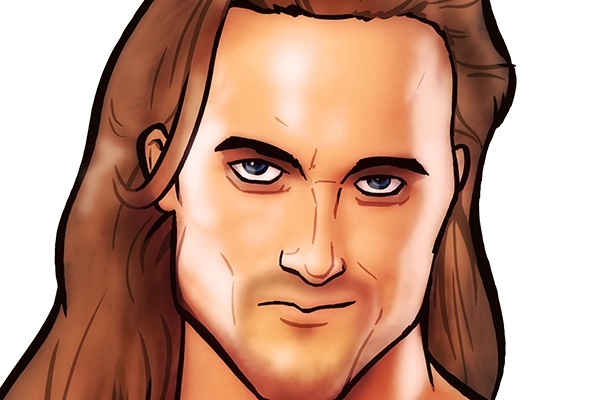 ---
SPOTLIGHTED PODCAST ALERT (YOUR ARTICLE BEGINS A FEW INCHES DOWN)...
---
NXT LIVE EVENT REPORT
JULY 27, 2017
MILWAUKEE, WISC.
REPORT BY BRIAN FROM KENOSHA, WISC. – PWTORCH VIP MEMBER
I went with a fellow Army buddy who has never watched NXT before but does watch WWE programming on special occasions like WrestleMania.  Both of us received a free comp ticket.  The event took place at the Turner Hall Ballroom, which is across the street from the Bradley Center where the Milwaukee Bucks play.  If I had to guess, the venue had around 750 people on the top floor of the building.  Mostly men were there between the ages of 18-50.  There were a few women there, but the male-to-female ratio was around 10-to-1.  I did not see any children there.
(1) Roderick Strong pinned The Velveteen Dream in 12:00. My friend and I walked into the venue as the Velveteen Dream made his entrance.  He immediately said that Dream has the vibe of Jimi Hendrix and had a cool aura. Solid back-and-forth action during the match.  The crowd was chanting Too Sweet on all of the pinfalls where the wrestlers kicked out at two.
(2) Liv Morgan & Ruby Riot beat Bianca Bel Air & Sonya Deville in 12:00. Bel Air had a nice physique.  She had very long hair and she used it as a whip halfway through the match and hit Liv Morgan with it as the crowd was chanting "Who are you?" That hair whip spot immediately got a pop out the crowd and they stopped chanting "Who are you?"
(3) Johnny Gargano pinned Killian Dane in 12:00. Killian Dane had an unpleasant awkward presence to him with the nasty looking hair on his chest, back, and legs.  The crowd chanted "hairy bastard."  I noticed on the video wall during Johnny Gargano's entrance that it only said Gargano and not Johnny.  So maybe he will just be going by Gargano for now on. My friend said it was like watching a match between David and Goliath.
(4) Alister Black beat Andrade Cein Almas in 12:00.  Both men were pretty impressive.  My friend noted that Andrade gives off a cool vibe like Eddie Guerrero. I couldn't disagree with him. This was a hard hitting match and Black ended up getting the victory using the Black Mask.
After this match was an intermission.
(5) Sanity (Eric Young & Alexander Wolfe) beat Heavy Machinery in 15:00.  Heavy Machinery dominated most of the match.  They were extremely over with the crowd by using a variety of different Bear Hugs.  I want to say around six minutes of the match Young and Wolfe were stuck in different Bear Hugs.  The crowd was chanting "Bear Hug City."  They were also chanting "Steaks and Weights."  This was by far the most entertaining match of the night.  At one point during the match Eric Young was waiting to get tagged into the match and it didn't happen.  Someone in the crowd in the front row was yelling at Eric, so he ran across the apron to the other side and did a super kick in the air towards the fan.  It was around 15 feet away from the fan and it scared the crap out of him but he sold it like he got hit with the super kick in the face.  Eric Young ended up pinning one of the members of Heavy Machinery for the win off of a neck breaker from the second rope.
During that match there was a short petite woman walking around in the crowd, dressed exactly like Nikki Cross.  It wasn't Nikki but everyone got a nice pop out of it.  She was interviewed after the match and participated in announcing the participants for the next match.
(6) Ember Moon beat Mandy Rose via submission in 10:00. My friend said that Mandy Rose has a really good look and has good heel mannerisms.  She stared down a very large man in the crowd then scoffed at him and looked disgusted.  Similar to what Alexa Bliss would do. Mandy Rose did look better in the ring than I thought she would, so I was happily impressed.
(7) Kassius Ohno & Drew McIntyre vs. Hideo Itami & Bobby Roode.  Drew came across like a star. He was tall, had an intense look, and gave off a great presence.  Roode also looked great and had a cool presence, but Drew was on another level.  At one point during the match Drew had a stare down with Hideo in the middle of the ring.  Drew looked massive compared to Itami.  I was not able to stay the entire match and left around the 10 minute mark so I don't know who won.
Overall the show was around two-and-a-half hours.  This was my first NXT Live show.  My friend and I had a really good time and will definitely go again next time they are back in town.