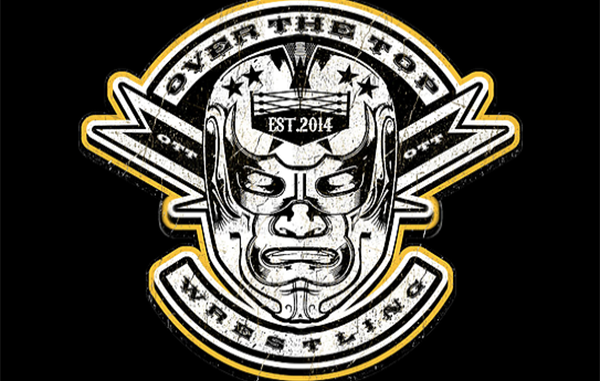 ---
SPOTLIGHTED PODCAST ALERT (YOUR ARTICLE BEGINS A FEW INCHES DOWN)...
---
RADICAN'S OTT WRESTLERAMA: BELFAST REPORT
AUG. 6, 2017
DUBLIN, IRELAND
AVAILABLE ON DEMAND AT OTTOnDemand.com
The announcers introduced the show.
(1) Jody Fleisch vs. Curtis Murray. Tremendous opener. This was the perfect storm of a veteran like vice and a young talent like Murray finding magic. They had some great counter exchanges early as they went at a fast pace. Murray went for air Jordan to the floor at one point and had a bad landing. Fleisch fired back and hit a sick springboard moonsault over the guardrail to the floor to take out Murray later in the match. At one point they traded pinning combinations and I felt bad for the ref having to count so many one counts in a row. Fleisch missed a SSP off the top late in the match, but he managed to land on his feet. He then hit a standing SSP for a near fall. Fleisch went for a springboard a short time later, but Murray countered and got a leverage pin for the win.
Winner: Curtis Murray
Star rating: (***3/4)
Both men shook hands after the match and posed on the turnbuckles for the crowd to give them an ovation.
(2) Adam Maxted vs. Johnny Storm. This was short, but enjoyable. Maxted used his power to get the upper hand, but when he tried to go to the highflying elements of his game, Storm cut him off nearly every time. Storm ended up getting the win after hitting a nice moonsault off the second turnbuckle.
Winner: Johnny Storm
Star rating: (**1/4)
Maxted jumped Storm after the match to get some heat back on him after taking the loss.
(3) Ricochet vs. Jeff Cobb. Ricochet countered Cobb's power moves early before he began going after his leg. Cobb finally blocked a kick and hit a sick leg capture suplex to get on track. This was incredible down the stretch. Cobb got on track with his power and hit another leg capture suplex. He blocked a benadriller attempt at one point, but Ricochet hit a sick sounding one a short time later for a near fall. The finish saw Cobb block a Ricochet hurricanrana attempt. He then maneuvered him into position and hit tour of the islands for the win. This was a great showing from both men here between Ricochet's high-flying and Cobb mounting a powerful comeback on a bad leg.
Winner: Jeff Cobb
Star rating: (****1/4)
(4) OTT Womens Champion Martina & Joey Ryan & Candice LeRae vs. Justin Shape & Katey Harvey & Valkyrie. Lot of groin related spots in this one. Ryan and Martina did a double groin flip on Shape to send him into a destroyer from Candice for the win. The fans loved Ryan's stuff here and there was some good back and forth action late in the match after a lot of comedy early.
Winners: Joey Ryan & Candice LeRae & Martina
Star rating: (**)
After the match, both teams were having a drinking contest. It turned out to be an angle as a man on one team turned around and proposed to his girlfriend, who said yes. They then celebrated in the ring with Candice, Joey, and Martina. This was an awesome post-match surprise. Mick Foley even came through the curtain to give the couple his blessing.
(5) Jordan Devlin vs. Jimmy Havoc in a No Rules match. The crowd never really got into the match. Havoc dominated most of the action. They went to the floor and Havoc used weapons on Devlin. Foley even held up a boot for Havoc to toss Devlin into at one point. The finish saw Devlin and Havoc going at it up top with a table set up in the middle of the ring. Devlin got the upper hand and hit a one man super Spanish fly through the table for the win. The finish was insane given how flat the rest of the match was.
Winner: Jordan Devlin
Star rating: (**1/4)
(6) Marty Scurll vs. Matt Sydal. This got off to a slow start. They did some comedy with the ref before finally getting serious. Once they got going late, this got really good. Sydal fought off the chicken wing multiple times, but Scurll avoided a SSP off the top. He obliterated Sydal with a clothesline and then finished him off with a sick kick. I liked how aggressive Scurll was here, as he didn't mess around when it came to applying the chicken wing as he usually does.
Winner: Marty Scurll
Star rating: (***1/4)
After the match, Scurll offered the ref a too sweet, but flipped him off. He turned around to celebrate and the ref flipped him around, gave him the double bird, and hit the stunner to a huge pop. Sydal recovered and celebrated with the ref.
(7) NLW Champion Mark Haskins vs. Matt Cross. Haskins connected with a big dice through the ropes during the early going. Cross fired back and hit a dive through the ropes of his own. Haskins controlled the action, but Cross mounted a comeback. He hit a neck breaker over his knee for a 2 count and both men were slow to get up. Cross missed a standing SSP and Haskins got his signature arm bar, but Cross got his foot in the bottom rope. Cross missed a 450, but landed on his feet a short time later. He did his signature shoulder bounce off the ropes and hit a cuffed on Haskins for a near fall that fired up the fans. Cross went for another cutter, but Haskins turned it into an arm bar. Cross countered and they went back and forth. Haskins got a sharp shooter and Cross tapped.
Winner: Mark Haskins to retain the NLW Championship
Star rating: (**1/2) – This was slow to start, but it picked up nicely. The sharp shooter being the finish was a bit of a surprise.
A video package aired hyping the main event with British Strong style taking on The Kings of the North.
(8) OTT Tag Team Champions The Kings of the North (Corvin & Bonesaw & Dunkan) vs. British Strong Style (Trent Seven & Tyler Bate & WWE U.K. Champion Pete Dunne). The Kings of the North got a big ovation when they were introduced. BSS got booed during the formal introductions. BSS teased the Triple H water spit, but stopped and turned around. They ended up spitting water in the face of KOTN. The action was chaotic at the beginning. The fans chanted you fat bastard at Seven. The action continued at a chaotic back and forth pace both inside and outside of the ring. Corvin hit a huge flip dive to the floor to wipe out several wrestlers and attendants. The fans went nuts. Bonesaw set up for a dive, but Bate cut him off and then hit a dive of his own through the ropes. Bonesaw went up top and wiped out everyone with a big senton to the floor. WOW! Dunkan hit a huge springboard moonsault to the floor to wipe out everyone. The fans went nuts again. Dunne and Corvin brawled up to the balcony and Dunne knocked him into the crowd. ARE YOU KIDDING ME?
Trent hit a huge rainmaker on Dunkan. Bonesaw ran in and wiped out Seven. Dunne then lifted Bonesaw up into a hellavator variation. Corvin recovered and wiped out Dunne. There were big loves everywhere and everyone ended up Down on the mat as the fans went nuts. All six men got up and began brawling. They went to another big sequence that ended with everyone down on the mat again and everyone in the crowd went nuts again. WOW! Both teams began trading from their knees. BSS eventually went for a triple pedigree, but KOTN countered it into a triple pedigree for a triple near fall. WOW!! KOTN hit a series of big moves on Seven, but he managed to kick out! Dunne ran in and hit low blows on everyone. He then hit a low blow on the ref and a pedigree. Foley came out and the fans went nuts! WOW! Dunne bit Foley's fingers, do he gave him Mr. Socko. Foley then hit the Cactus DDT on Dunne. Seven took a series of moves capped by a splash off the top from Dunkan. Foley then made the three count for the win! What a main event!!
Winners: Corvin & Bonesaw & Dunkan to retain the OTT Tag Team Championship
Star rating: (****1/2) – This was a great main event to close the show on a high note after the show came down a bit during the last two matches. They had great action from start to finish that really energized the crowd leading into the finish.
Foley cut a promo putting over the match. Foley said he was hip tossed by Joey Ryan's penis and it wasn't the strangest occupancy of the evening last night. Foley said he admires everyone that works their butts off. He then said the OTT audience was amazing. Foley said it was an honor to be their commissioner.
BSS stopped Foley from leaving the ring. Everyone in the ring took sips from the water bottle. Foley then did the Triple H water spit with KOTN and BSS to close the show.
Overall thoughts: (8.0) – This was another really good show from OTT. It had some peaks and valleys, but the stuff that was good was REALLY good. The highlights of the show were the excellent Ricochet vs. Cobb and BSS vs. KOTN matches.
The show got off to a quick start with a fantastic match between Jody Fleisch and Curtis Murray. It was a great veteran vs. rookie match and Murray looked great here. I'm really happy to sese Fleisch again on the indie scene on a stage like this. He's still really good in the ring.
Ricochet vs. Jeff Cobb was the second best match on the card. I wouldn't argue if some people liked it the more than the main event. Ricochet is maturing as a wrestler and he had a really good match with Cobb. Ricochet worked over Cobb's leg for most of the match and they told a good story while setting the crowd on fire.
The show hit a lull from that point on until the main event. Nothing was bad, but the action was mostly average. The second half of Matt Sydal vs. Marty Scurll was really good and stood out from the rest of the action leading into the main event. Once the main event rolled around, things really picked up as BSS and KOTN tore it up. I really enjoyed the action. Foley's involvement was nicely done as well. This show gets a thumbs up. I highly recommend subscribing to ottondemand.com.
ATTENTION: You can watch this show at OTTOnDemand.com. You can find out more information on OTT by visiting OTTWrestling.com.
***
Contact Sean at pwtorchsean@gmail.com. Follow Sean on twitter HERE. Follow and like Radican's Wrestling Community Facebook.com HERE