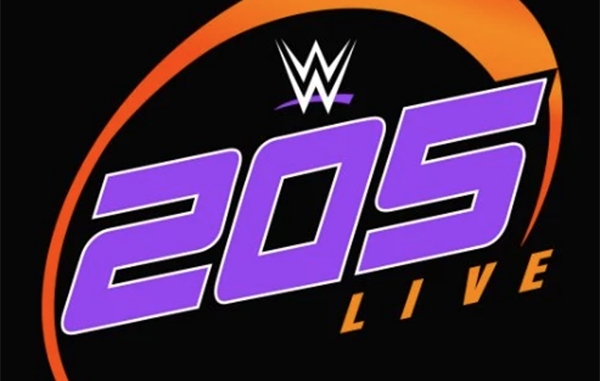 ---
SPOTLIGHTED PODCAST ALERT (YOUR ARTICLE BEGINS A FEW INCHES DOWN)...
---
WWE 205 LIVE
SEPTEMBER 19, 2018 ON WWE NETWORK
TULSA, OK
REPORT BY ZACK HEYDORN, PWTORCH CONTRIBUTOR
Announcers: Vic Joseph, Nigel McGuinness, and Percy Watson
-The show began differently than in the recent past as a recap video aired that detailed the feud between Cedric Alexander and Drew Gulak over the WWE Cruiserweight Championship. The piece included clips from their match at Summerslam and clips from their story throughout the last month on the show.
Heydorn's Analysis: As usual on this show, the video package made the match feel important and in this instance, maybe a little more important than the build itself would indicate. Well done. 
-From there, the show open ran and the announce team welcomed the audience to the program. They hyped the main event and made their predictions on who would walk out as the winner. Watson took Alexander and Nigel picked Drew Gulak. They then cued up the first match of the evening and introduced TJP.
Heydorn's Analysis: Figured they'd go a little deeper than just making picks. Vic Joseph is typically very good and hyping up matches and he laid off the pedal here a bit. It wasn't bad, just out of the ordinary.
(1) TJP vs. LINCE DORADO
TJP got a very tempered reaction from the crowd, but was in full heel mode as he walked down to the ring. Dorado walked out to the ring next and got a nice response in the form of Lucha Chants. The other members of the Lucha House Party walked him out, but didn't accompany him ringside during the match itself. From there, the bell rang and the match got underway. Out of the gate, both men tied up, but Dorado quickly took TJP to the mat. After that, TJP got some momentum on offense in the form of a shoulder tackle, but then quickly lost it after Dorado connected with a springboard arm drag and a drop kick. From there, Dorado connected with hurricanrana and a tilt a whirl back breaker.
Heydorn's Analysis: Some smooth offense for Dorado. Of all the members of the Lucha House Party, Dorado is the guy with the unchecked "it" factor. He just has an aura about him and an element of authenticity that his partners don't have. A potential babyface main event level talent on 205 Live.
Finally, TJP got the momentum back by locking in a front headlock submission on Dorado through the ropes. He then scaled to the top rope and connected with a splash before attacking Dorado with strikes and gloating to the audience. The gloating allowed Dorado to catch TJP off guard, but TJP kept momentum after countering a springboard maneuver. Out of the move, TJP went for the pin, but Dorado kicked out at two. Right after the pin, TJP kept up the offense and locked in a few submission holds before slamming Dorado with a double vertical suplex combination. Out of that, TJP put Dorado back into a seated abdominal stretch as the audience chanted "let's go lucha."
Heydorn's Analysis: This is TJP's moment to shine. He's really locked down how to parlay his aggression and arrogance within the offense he's delivering. It's taken him time, but he's there. Good stuff from him here.
Eventually, Dorado elbowed his way free, but then was taken down to the mat again after TJP caught his kick. This time, TJP locked in a butterfly submission and once again, the audience chanted "lucha" to try and get Dorado back to his feet. Dorado did escape, but TJP immediately connected with a springboard forearm. Out of that, Dorado battled back and connected with a spinning heel kick. From there, he slapped TJP with a chop and then hit a springboard cross body. Then, he climbed to the top rope for a jumping hurricanrana that sent TJP to the outside of the ring. He followed that with a flying suicide dive and then tossed TJP back into the ring so he could hit a picture perfect moonsault from the top rope. After the move, Dorado covered, but TJP kicked out at two. Out of the pin, Dorado dragged TJP to the corner and then climbed to the top rope for his shooting star press. TJP saw this and climbed up with him, but both battled with each other until they fell off. The battle continued until Dorado connected with a corner Bronco Buster. Then, as Dorado went for another move, TJP grabbed his mask and pulled it off. With Dorado stunned because of it, TJP rolled him up for the 1,2,3 win.
WINNER: TJP via pinfall
Heydorn's Analysis: Good match with an ending that certainly has the legs to continue the story for a few weeks. Looking back, the announce team was relatively heavy handed in discussing the heritage of the lucha masks and it makes sense now as to why. TJP was the right heel to run this storyline through and if WWE is smart, he'll be gloating on TV next week and talking about how much better he is than the Lucha House Party. This won't be a main event level feud on the program, but an entertaining tier two feud that should help elevate TJP back up into title contention. 
-After the match, Dorado pleaded his case to the referee as TJP celebrated with the noisemaker that Dorado walked to the ring with.
-Backstage, Drake Maverick was shown watching the action on the monitor and then was confronted by Lio Rush. Rush asked him he got his text and Maverick told him that he did. From there, Maverick said Rush notified him that he would be unable to wrestle Noam Dar due to his commitments with Bobby Lashley on Monday Night Raw. Rush told him that was true and that sometimes being in demand like he is is a gift and a curse. Maverick responded by saying that he can do whatever he wants on Raw, but he needs to fulfill his commitments on 205 Live. Rush was flabbergasted by this and said that Maverick was jealous. He said that he smells like money before Drake cut him off and said that he wouldn't make any money unless he wrestles Noam Dar. Maverick then demanded that Rush be available next week for that very match and if he wasn't, there would be consequences. Rush laughed it off and told him he's be there.
Heydorn's Analysis: Just a whole lot of messiness to dig through here. Maverick is a babyface and Rush is a heel on 205 Live. On Monday night's though, Maverick is the manager of a heel tag team (AOP) and Rush is the manager of a babyface star (Bobby Lashley.) What gives? In what world does that make any sense. If WWE wants an audience that follows and engages with their product across all of their channels and brands, this type of inconsistency needs to be eliminated. 
-Drew Gulak was shown warming up backstage with Jack Gallagher and The Brian Kendrick. Then, right ahead of the commercial break, Alexander was shown warming up himself.
-A commercial aired for WWE 2K19 and the Mae Young Classic
-Out of the commercial break, Mustafa Ali spoke with Drake Maverick in Maverick's office. They both exchanged pleasantries before Ali said that he was looking for good news from Maverick. Ali said he appreciated his tune up match last week, but that he needs his match with Hideo Itami approved. Maverick told him that he watched the tune up match and the last match he had with Itami. Maverick said sometimes as GM he needs to make unpopular decisions even if his talent doesn't like it. From there, Maverick said that he spoke to the medical team and that they collectively were going to give him the green light. Ali looked thrilled as Maverick proceeded to make the match for next week on the show. The segment ended with Ali thanking Maverick and telling him that he wouldn't regret it, but Itami would.
Heydorn's Analysis: I could have done without the trolling from Maverick, but in the end, the match was made. This should be a tremendous bout with loads of heat behind it. Can't miss Network viewing next week in my opinion. 
(2) DREW GULAK vs. CEDRIC ALEXANDER – WWE Cruiserweight Championship
Gulak walked to the ring first and was flanked by Gallagher and Kendrick. Alexander walked out next and got a really nice pop from the audience.
Heydorn's Analysis: This type of pop would not have occurred had this show been taped after SmackDown Live. The awake audience is a difference maker here. With that attention comes responsibility. Alexander has more eyes than usual here and has to take full advantage. 
Once Cedric made his way to the ring, official introductions were made and the bell rang for the match to begin. To start, both men felt each other out as the audience chanted "let's go Cedric."
Heydorn's Analysis: Another first. Rarely does a 205 Live star get universally cheered like that.
From there, Alexander got distracted by Gulak's cronies on the outside and because of it, Gulak rolled Alexander up for a two count. After Alexander kicked out, both men exchanged straight wrestling holds and then separated. When they tied back up together, Alexander  won the momentum and took Gulak down with a shoulder tackle before locking in a head lock.
Heydorn's Analysis: As the distraction happened, the announce team honed in on and highlighted the run Alexander was on since winning the title at WrestleMania. This was well timed commentary as it not only positioned Cedric as a big star, but it made the belt feel important. 
Eventually, Gulak worked to escape, but Alexander flipped off of the ropes to keep the hold intact. Then, Drew Gulak almost got the upper hand in the match after Kendrick tripped Alexander up on the ropes. The referee saw this interference and kicked both Kendrick and Gallagher to the back. This gave Alexander the chance to get back on track and he did so by connecting with his back flip-hurricanrana combination. Gulak crashed to the mat and Cedric followed with a dropkick before covering for a two count. Out of the pin, Alexander chopped and struck Gulak with forearms before slamming his face into the ring posts. Cedric then whipped Gulak to the mat for a cover, but Drew kicked out at two.
Heydorn's Analysis: Nothing out of the ordinary in terms of the heels getting booted from ringside, but the ordinary here was plenty. Part of the story all along was Alexander working to get Gulak to actually wrestle him one on one without his cronies. Gulak refused. Now, that story has come full circle and his friends were forced to leave. Good psychology and a nice way to reward fans who regularly follow the product. 
Alexander poured his assault on until Gulak took momentum back by countering Alexander's dive through ropes and turning it into a vicious overhead suplex.
Heydorn's Analysis: Just a sick bump by Alexander there. Dangerous too. He landed right on his head. The audience  popped big, but that was too close for comfort. 
From there, it was all Gulak. He stalked Alexander and laid in stiff kicks to the back before locking in a neck submission on Cedric that targeted his injured neck. As Gulak applied pressure, the audience clapped for Alexander and he responded by breaking out of the hold with an arm drag though. Gulak rolled through it though and immediatley delivered his own arm drag which put him back in the drivers seat. After that, Alexander escaped yet another submission hold, but Gulak kept up the pressure by stomping Alexander  in various body parts. As Alexander got beat up, he'd make small comebacks, but each time Gulak halted those with more strikes and more submission holds. Each time, the audience grew louder and louder for Alexander to finally make a comeback. Eventually, Alexander countered Gulak's offense into a vertical suplex that sent both men over the top rope. They each landed on their feet, but Alexander was able to immediatley hit a second suplex that sent Gulak crashing to the mat.
Heydorn's Analysis: Brilliant spot. It takes athleticism to pull that off on both ends and it was flawlessly executed. Well done.
Both men proceeded to writhe in pain before they both jumped back into the ring to break the referees count at nine. Once inside the ring, both men stared each other down before Gulak attempted his strikes. Alexander countered each one and then sent Gulak face first into the second turnbuckle. From there, he hit a kick to the face and followed that with springboard clothesline. After, Alexander made the cover, but Gulak kicked out at two. Out of the pin, the audience cheered loudly for Alexander and picked up Gulak up for a Lumbar Check. Instead of getting hit with it, Gulak countered and rolled Cedric up for a two count. Right out of the pin though, Alexander took the momentum of the match back after he connected with his Neuralizer. This caused Gulak to fall to the outside of the ring and Alexander capitalized by connected with a flipping suicide dive over the top rope. He then rolled Gulak back into the ring. As Alexander approached Gulak, Gulak grabbed him and set him in the Gu-Lock. After a few seconds in the hold, Alexander grabbed the ropes which forced Drew to break the hold. From there, Gulak lifted Alexander to his feet and then decimated him with a stiff clothesline. He then connected with two body slams in a row before lifting Alexander up for a third one. On the third, Alexander countered with a roll-up, but Gulak kicked out and then clocked Alexander with a clothesline. After that, he made the cover, but Alexander kicked out at two. This prompted the audience to chant "let's go Cedric again."
Heydorn's Analysis: This may be the loudest a 205 Live crowd has ever been. That isn't saying much, but worth noting given the change in the recording strategy. 
As the battle waged on, Buddy Murphy was shown backstage watching the action and the announce team plugged his upcoming cruiserweight championship match at Super Showdown. In the end, Gulak locked Alexander for a third time and for a good 30+ seconds. Alexander lifted Gulak in the air and backed him into the corner which broke the hold. They then exchanged strikes and punches before Alexander hit the Lumbar Check out of nowhere for the 1,2,3 win.
WINNER: Alexander via pinfall
Heydorn's Analysis: Really good match. Hard hitting, action packed, and psychologically sound. Plus, their was crowd engagement. They chanted, cheered, and jeered at the right moments. Props to Alexander and Gulak for that, but also props to WWE for making this programming move and taping the show ahead of SmackDown Live. It did wonders for the show and the brand.  
-After the match, Alexander celebrated with the belt at the top of the ramp and Buddy Murphy cut a promo backstage. He congratulated Alexander on being undefeated in 2018 and called that a great accomplishment. He said what's greater though is him ending the streak at Super Showdown to become the new champion. From there, he said that people tune in to 205 Live to watch him steal the show and that it would be no different in Australia. He closed by saying that when he does become champion, 205 Live would be his.
Heydorn's Analysis: Good promo from Murphy that setup the next championship match. Simple, effective, and a smart way to end the program. 
-Murphy then walked off as the show faded to black.
FINAL THOUGHTS: It can't overstated just how much the move to Wednesdays is going to help this show. Alexander vs. Gulak would have been a really good match in almost any context, but if a good match happens and nobody is around to react for it, does it really happen? That's the age old question, but the move to Wednesdays eliminates it. Because this match was taped before SmackDown Live, the crowd had energy and were willing to invest in something new. The result was engagement that 205 Live hadn't seen before.
---
NOW CHECK OUT LAST WEEK'S REPORT: 9/11 WWE 205 Live Report: Mustafa Ali returns, Murphy vs. Metalik, Cruiserweight Championship match set for next week, and more