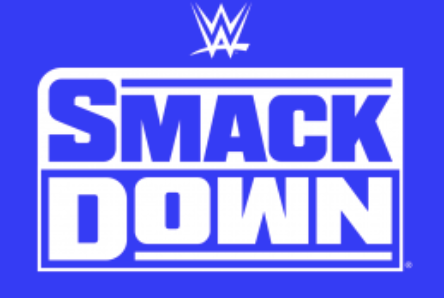 ---
SPOTLIGHTED PODCAST ALERT (YOUR ARTICLE BEGINS A FEW INCHES DOWN)...
---
WWE SMACKDOWN TV REPORT
DECEMBER 9, 2022
PITTSBURGH, PA AT PPG PAINTS ARENA
AIRED ON FOX
REPORT BY ALEX McDONALD, PWTORCH CONTRIBUTOR
Announcers: Michael Cole, Wade Barrett
[HOUR ONE]
-The show began with a crowd shot. Michael Cole welcomed the audience to the show. The Brawling Brutes music played and they made their entrance. The Bloodline then made their entrance. Cole threw to a recap of Solo Sikoa's attack on Matt Riddle from this past Monday on Raw.
-Formal ring introductions took place.
(1) BRAWLING BRUTES (Sheamus & Butch w/ Ridge Holland) vs. USOS (Jey & Jimmy) (w/ Sami Zayn & Solo Sikoa) – Undisputed Tag Team Championship Match
Jimmy started against Sheamus. Sheamus took Jimmy to the corner and got the upperhand. Sheamus backed up and the Usos posed. Sheamus went on the attack and took Jimmy down with a shoulder block. Jimmy dropped to the outside to regroup. Jimmy got back into the kick and took control on Sheamus. Jimmy with for a hip toss but Sheamus blocked and took Jimmy could with a clothesline. Butch tagged in and took Jimmy down. Jimmy recovered and took Butch to the corner. Jey tagged in and hit a splash on Butch in the corner. Jey covered Butch for a near fall. Butch fought out of the corner then took Jey down with a low dropkick. Jimmy blindtagged in and took Butch down. Butch rolled to the outside. Sami Zayn taunted Butch on the outside. Butch sold on the outside. [c]
Butch reached for the corner to make a tag but Jey held him back. Jey held on and whipped Butch into the opposite corner. Jimmy tagged in and he came off the top rope with an elbow drop on Butch. Jimmy made the cover for a near fall. Jimmy stomped at Butch and tossed Butch to the top out. Jimmy followed Butch out and Butch fought back. Butch got back in the corner and may his way toward Sheamus but Jimmy stopped Butch again. Jey tagged back into and the Usos stayed in control. Sheamus tried to enter the ring but the ref held him back. Jey punched at Butch in the corner. Jey charged but Butch got a boot up. Butch then hit a release German suplex. Butch tagged in Sheamus and Jey tagged in Butch. Sheamus entered the ring and he took control on Jimmy. Sheamus took Jimmy down with a big powerslam. Jimmy went to the apron. Sheamus set up Jimmy for Ten Beats. Jey tried to break it up but Butch stopped Jey. Sheamus and Butch hit stereo Ten Beats on the Usos. Jimmy recovered and rolled up Sheamus for a near fall. Sheamus recovered and charged Jimmy in the corner but Jimmy moved and Sheamus hit the ring post. Jimmy went to the top rope but Sheamus recovered and followed Jimmy to the top rope. Sheamus chopped at Jimmy. Sheamus stayed on the attack and he pulled Jimmy onto his shoulders and delivered White Noise off the second rope. Sheamus made the cover for a near fall. [c]
Back from break, Jey and Butch battled on the top rope. Butch went after the fingers of Jey and knocked him off the top rope. Butch dove off the top and Jey moved. Jey took Butch down. Sheamus entered and took Jimmy down. Jey ran the ropes and hit a suicide dive to the outside to take out Sheamus. Butch climbed to the top rope and hit a moonsault to the outside. Butch tossed Jey back into the ring and hit a tornado DDT off the second rope. Butch covered Jey for a near fall. Butch stomped on Jey's fingers then hit a superkick. Butch went to the top but Jey recovered and hit a superkick of his own. Jimmy tagged in. The Usos set up a One and Done but Sheamus pulled Jey to the outside. Butch fought back on the top and he hit a sitout powerbomb off the top on Jimmy. Butch covered Jimmy for a near fall. Sheamus tagged in and hit the Razor's Edge into a neckbreaker from Butch on Jimmy. Sheamus made the cover and Jey made the save. Sheamus and Jimmy traded punches. Jey tagged in. Butch grabbed Jimmy which distracted the ref. Zayn got involved but Ridge Holland took Zayn out. Jey went for a superkick on Sheamus but Sheamus ducked and hit a big knee. Sheamus made the cover for a near fall. Holland and Sikoa brawled on the outside. Jey hit a superkick and Butch tagged in. Butch hit a kick of his own. Jimmy blindtagged. Butch went for a pump handle slam, but Jey countered. The Usos hit the One and Done as Zayn held Sheamus back, then Jimmy  covered covered Butch for the win.
WINNER: The Usos (Jey & Jimmy) in 19:00 to retain the Undisputed Tag Team Championships
(McDonald's Analysis: Really good stuff. It's a shame that Butch has to do all the jobs when these teams meet. He was a good choice to replace Drew McIntyre, though. Everybody worked hard and the finish was clean for the most part. The brawl with Sikoa and Holland was also interesting. I wouldn't mind seeing them square off sometime down the line. It's beneath Sikoa, but it's an opponent he could beat pretty easily.)
-Kurt Angle was in the back with Gable Steveson. Braun Strowman stopped them. He wished Angle a happy birthday. Strowman then said that Smackdown needs Steveson.
-Cole and Wade Barrett hyped the birthday celebration for Angle later tonight.
-L.A. Knight made his entrance. Cole said that Knight is looking for justice after the break. There was a quick graphic for Bray Wyatt. [c]
-They showed postcard shots of Pittsburgh. Cole then announced that John Cena will be on Smackdown on December 30th in Tampa.
-Knight was in the ring. The crowd booed. Knight said he's going to talk to the crowd. Knight then mentioned Wyatt. The crowd cheered. Knight said that he's struck a nerve and fear into Wyatt. Knight said that he's been blindsided week after week. He said that Wyatt said he didn't do it. Knight said he's calling Wyatt's bluff. Knight said he knew it was Wyatt. Knight then threw to video footage. The video showed Knight underneath a bunch of rubble. Knight then said to watch the video before the attack. The video stopped and there was a masked man in the background as Knight spoke to Megan Morant. Knight focused on another attack and there was another masked man in the background.
-Suddenly, spooky video footage took over. The voice kept telling someone to do it now, and he deserves to suffer. Uncle Howdy then said the door is closed as he appeared on the screen.
-Knight said you have to be a half-wit to think it's not Wyatt. Knight said he's going to find Wyatt. Knight exited the ring and walked up the ramp.
(McDonald's Analysis: Interesting little twist with the mask in the background. Is it Wyatt under the mask? Or is it someone else? This has been a slow burn so far, so let's hope it pays off. I do like that Knight is convinced it is Wyatt, whether or not it actually is. This is a good spot for Knight.)
-Cole and Barrett were at ringside. Cole said that tickets are on sale for NXT Vengeance Day in February.
-Cole threw to an interview with Legado del Fantasma in the parking lot. Santos Escobar started talking, then Shotzi was attacked by Shayna Baszler and Ronda Rousey.
-Rousey and Baszler were in the back with Morant. Baszler said that Shotzi might just be unlucky. Rousey told Morant to tell the China shop that the bulls are coming. Liv Morgan and Tegan Nox appeard. Morgan said that Rousey and Baszler have beat everyone besides them. Baszler said if they mess with the bull, they will get the horns. Morgan and Nox laughed as Baszler and Rousey walked off.
-Legado del Fantasma made their entrance.
-They showed a graphic for Legado del Fantasma against the Viking Raiders. Cole hyped the match for after the break. [c]
-Back from break, Barrett hyped the return of Roman Reigns next week on Smackdown in Chicago. Zelina Vega joined Cole and Barrett on commentary.
-The Viking Raiders made their entrance with Valhalla. Cole threw to a video recap of the Viking Raiders' return last month on Smackdown. The video focused on their attack on Hit Row.
(2) LEGADO DEL FANTASMA (Joaquin Wilde & Cruz Del Toro w/ Zelina Vega & Santos Escobar) vs. VIKING RAIDERS (Erik & Ivar w/ Valhalla)
Erik started against Wilde. Wilde went for a roll-up but Erik blocked then took Wilde down. Erik sent Wilde off the ropes and buried a knee into his gut. Ivar tagged in. Erik and Ivar double teamed Wilde in the corner. Erik tagged back in and drove his shoulder into the gut of Wilde. Wilde tried to fight back but Erik took him down. Hit Row's music played and B-Fabb appeared on the stage and sat down. Top Dolla and Ashante the Adonis attacked Legado on the outside. They then entered the ring and attacked the Raiders with a chair. Valhalla attacked Hit Row from behind, but B-Fabb entered and took Valhalla down. B-Fabb tossed Valhalla into Vega at the announce table. Wilde came off the top but Top Dolla caught him and delivered a slam. Hit Row posed in the ring.
WINNER: No Contest in 2:00
(McDonald's Analysis: That was a giant waste of time. I guess Hit Row isn't as dead and buried as we thought. They finally got one up on both of these teams. I really don't like how Legado has been portrayed. Wilde and Del Toro have been treated like a complete joke. Escobar would be better off as a solo act with Vega at this point. His henchmen have been framed as a complete joke. I'm interested to see where this goes, but I hope one of the teams emerges as a threat to challenge the Usos. I don't want to see all of these teams trade wins. I want all of the teams to be defined in certain roles and slotted there. There needs to be tiers. 50/50 booking won't do any of these teams any good.)
-Knight walked around in the back. He opened a door and entered a locker room. He found a Bray Wyatt shirt hanging up. The lights went out and a masked figure appeared. Knight made a noise and the segment cut to black. [c]
(McDonald's Analysis: Who's in that mask? Is that Bray? Is it Uncle Howdy? Is it someone else? Does this person work for Uncle Howdy or Bray? Interesting stuff. I hope we get some answers sometime soon.)
-Angle was in the back with Steveson. Madcap Moss was there with Emma. Jason Jordan appeared and hugged Angle.
-Ricochet's music played and he made his entrance. Cole threw to a video recap of Ricochet's victory over Escobar last week in the finals of the Smackdown World Cup. Ricochet posed next to the trophy in the ring.
-Imperium made their entrance. Cole announced that they are about to sign the contract for the Intercontinental title match next week. They then showed a graphic for the IC title match next week on Smackdown. Cole hyped the match. He said this is the rematch that Ricochet hasn't gotten since Gunther defeated him for the title eariler this year. Adam Pearce started to announce the contract signing.
[HOUR TWO]
-The New Day's music played and they appeared on the stage. Xavier Woods apologized for interrupting. He said they wanted a front row seat. Kofi Kingston said they know how contract sightings usually go. Kingston said that Gunther is going to get mad and Imperium is going to jump Ricochet. Kingston said they can't have that. Woods mentioned that New Day has a match for the NXT Tag Team titles tomorrow. Woods then said that they're here to stand behind Ricochet. Pearce said it won't happen. Woods asked Pearce if he's ever watched wrestling. Pearce said that Woods made a good point. The crowd cheered for New Day. Gunther took the mic. He reminded Ricochet that he took the title. Gunther said he's beaten Ricochet twice and he's going to beat Ricochet again next week. Gunther said nothing is going to save Ricochet from that. Gunther said that Imperium respects the mat and the sport. Gunther called Imperium professional wrestlers and not performers. Kingston and Woods joked that Imperium can't perform. They then led the crowd in a chant. Ricochet said that there's pills for that. Ricochet said that Gunther is in for the fight of his life next week. Ricochet said he's going to take the title. Both teams tossed the table and chairs out of the ring. The two sides then brawled as Pearce asked for a referee. Imperium exited the ring and dropped to the outside. The New Day climbed to the top rope and Ricochet ran the ropes. All three came off the top and took out Imperium.
(3) NEW DAY (Kofi Kingston & Xavier Woods) & RICOCHET vs. IMPERIUM (Gunther, Ludwig Kaiser, & Giovanni Vinci)
Ricochet started with Kaiser. Ricochet took Kaiser down then taunted Imperium. Woods tagged in and they double teamed Kaiser. Woods made the cover for a near fall. Woods took Kaiser down again and made another cover for another near fall. Woods hit a charging Kaiser with a big boot then hit a rolling clothesline. Vinci blindtagged in and took Woods down with an armdrag. Vinci took Woods to the corner and stomped away at him. Vinci tossed Woods to the outside. [c]
Woods fought up from Vinci's headlock. Woods punched at Vinci. Woods went for a tag but Vinci held him back. Vinci sent Woods to the Imperium corner. Woods fought out and went for another rolling clothesline but Vinci caught him and delivered a backbreaker. Vinci stalked Woods then he tagged in Gunther. Gunther delivered a powerslam followed by an elbow drop. Gunther made the cover for a near fall. Kaiser tagged in and put Woods in an armbar. Woods fought to his feet and punched at Kaiser. Kaiser took control again and sent Woods to the corner. Kaiser hit a big kick then lifted Woods to the top turnbuckle. Woods fought back but Kaiser delivered a big shot and Woods collapsed. Kaiser punched away at Woods again then took him to the Imperium corner. Woods fought out of the corner again, but Kaiser cut him off. Kaiser delivered a strong chop. Kaiser took Woods to the top. Woods shoved Kaiser off and then came off the top with a missile dropkick. Woods tagged in Kingston. Kingston came off the top the top and took down Vinci. Kingston kicked at Vinci and took him down then followed up with a Boom Drop. Kingston stalked Vinci. Kaiser distracted Kingston. Kingston went for Trouble in Paradise but Vinci ducked. Kingston took Vinci down anyway then dropped to the floor. Kaiser took Kingston down with a big uppercut. Vinci dropped to the outside. Kaiser and Vinci tossed Kingston over the announce table. Imperium posed on the outside. [c]
Kaiser had Kingston in a headlock. The crowd cheered Kingston on. Kaiser elbowed Kingston in the back then punched him down. Kingston recovered and hit a back body drop. Kingston crawled towards the corner. Kaiser tagged in Gunther and Kingston tagged in Ricochet. The two traded punches. Gunther then delivered a big chop followed by a boot. Gunther stalked Ricochet and Ricochet countered with a big kick followed by a running knee. Ricochet attacked with rights and lefts and Gunther covered up in the corner. Ricochet took Gunther and charged him. Gunther caught Ricochet but Ricochet wriggled free. Gunther chopped Ricochet down. Gunther went for a boot but Ricochet moved and hit a kick of his own. Ricochet rolled Gunther up for a near fall. Vinci tagged in. Kingston tagged in. New Day went for the Midnight Hour but Kaiser appeared. Kingston took him out. Vinci took control but Kaiser tagged in. Ricochet appeared and took out Kaiser with a hurricanrana. Ricochet then dropkicked Gunther off the apron. Kingston hit Trouble in Paradise on Kaiser then tagged in Ricochet. Ricochet hit the 450 Splash and covered Kaiser for the win.
WINNER: New Day (Kofi Kingston & Xavier Woods) & Ricochet in 19:00
-Ricochet and New Day celebrated. Gunther stood on the apron and Ricochet got in his feet. Ricochet said he won't quit.
(McDonald's Analysis: The New Day is solid in the ring and they've had good matches lately. Unfortunately, their characters are such a joke and they've become so annoying it's hard to enjoy anything they do. They need a refresh badly. Like Butch, Kaiser takes too many losses for Imperium. Besides all that, solid match. It makes sense the babyfaces won. New Day is going to lose tomorrow and Ricochet is going to lose next week, so they had to get something tonight.)
-Alpha Academy appeared at Angle's party in the back. Chad Gable wasn't allowed in. The Street Profits appeared and the bouncer let them in. Gable asked if they could be the plus one. Cole hyped Angle's birthday celebration for later in the show. [c]
-The Bloodline was in the back. Zayn said he's in awe of the Usos. Zayn asked if they were feeling Ucey. Jimmy and Sikoa walked off. Jey said that Reigns is coming next week. Jey said that Zayn needs to get ready for next week, and he should clean up a little bit. Jey said that Zayn has been leveling up lately and next week could be a big night for him.
(McDonald's Analysis: Is Zayn going to shave the beard? Is Jey playing a trick on him or is he really trying to help? Another good subtle segment.)
-Cole and Barrett hyped Cena's return on December 30th.
-Rey Mysterio was in the back. Karrion Kross and Scarlett appeared. Kross sat down. He said he heard about Mysterio's fallout with Dominik. Kross said that Mysterio showed restraint and came to Smackdown, which should count for something. Kross mentioned that Scarlett was from Romania. He said when she was a kid she had a thoroughbred champion horse. He said they turned it into a workhorse, but eventually it couldn't drag the cart. He said the horse realized it was useless. Kross said it's sad when you have to put an animal out of its misery. Security appeared and asked if there was a problem. Kross said there was no problem. He told Mysterio to look at the time. Kross then said "tick, tock" and walked off. Mysterio laid back.
(McDonald's Analysis: That was interesting. I don't care for Kross, but the character is growing on me a little bit and his promos are becoming more focused and less confusing. This was a good start for this feud. I'm interested to see how this plays out. Solid stuff.)
-Liv Morgan and Tegan Nox made their entrance. Cole threw to a video package on Nox. Cole hyped the match with Morgan and Nox against Rousey and Baszler for after the break. [c]
-Another video on Lacey Evans with the military aired.
-Rousey and Baszler made their entrance. Cole mentioned that Rousey made her debut with Kurt Angle. Cole then said that Shotzi has a broken hand due to the attack from Rousey and Baszler.
(4) LIV MORGAN & TEGAN NOX vs. RONDA ROUSEY & SHAYNA BASZLER
Baszler and Nox started off. Baszler went for the arm and Nox tried to roll through. Nox chopped Baszler but Baszler shoved her into the corner. Nox recovered and took Baszler down with a series of arm drags. Nox hit a big uppercut in the corner. Nox hit a running senton in the corner. Nox went to the top rope but Baszler recovered and hit a big kick. Rousey tagged in. Rousey threw Nox down by the arm repeatedly. Rousey then taunted Morgan. Nox got a roll-up for a near fall. Rousey took over and put Nox in an ankle lock. Nox rolled out and sent Rousey to the floor. Baszler and Morgan tagged in. Morgan took Baszler down with a dropkick. Morgan then hit a running knee in the coner followed by a missile dropkick off the second rope. Morgan kipped up and screamed. She then hit a double stomp on the back of Baszler and covered her for a near fall. Baszler recovered and delivered a German suplex. Raquel Rodriguez appeared on the ramp. Officials held her back. Baszler picked Morgan up. Rousey dropped off the apron. Baszler went for a Kirifuda Clutch but Morgan wriggled out. Nox appeared and hit a Shining Wizard on Baszler. Morgan made the cover for the win.
WINNER: Liv Morgan & Tegan Nox in 5:00
-Rousey checked on Baszler and Rodriguez smiled on the ramp.
(McDonald's Analysis: Baszler goes from looking like a badass to taking losses like this. It doesn't make any sense. Also, the officials were holding Rodriguez back, why did Rousey even react to her? Dumb booking all the way around. There's Morgan getting something else to do. This doesn't make her interesting either. I might have cared about Nox otherwise, but putting her with Morgan makes me instantly not care. I have high hopes for the Baszler and Rousey team, but not with booking like this.)
-Street Profits lead a "you suck" chant in the back. Angle started to go to the ring. Steveson asked if he should come with. Angle told Steveson that he's got it and he should stay and enjoy himself. [c]
-Cole and Barrett hyped Reigns' return to Smackdown next week. They then hyped the Intercontinental title match. A Women's Tag Team title match was announced for next week, pitting Damage Ctrl against Morgan and Nox. Finally, they announced a triple threat tag match with Legado del Fantasma, Viking Raiders, and Hit Row.
-Kurt Angle made his entrance to a good pop. The ring had balloons and a cake set up for his birthday celebration. Angle thanked the crowd for his birthday celebration. Alpha Academy's music played and they made their entrance. Gable asked why they weren't on the list. Gable said he had Otis wear a tie. He said it's hard to get a tie on a guy with no neck. Gable said Angle didn't want to be shown up by a real Olympic hero. Gable said it's petty and pettiness sucks. Gable said the crowd is right that Angle sucks. Gable and Otis entered the ring. Gable told the crowd to shoosh. He said the crowd came to celebrate Angle. He said Angle lost his integrity and intensity and if he wants to keep his intelligence he should leave. Gable said Otis is going to eat Angle's cake. The crowd chanted for Otis to eat the cake. Gable said if he didn't leave he'd end up with another broken neck. Angle exited the ring. Otis and Gable ate the cake. Angle stopped on the top of the ramp. He said if Gable's going to eat all the cake, he's going to need a lot of milk. Steveson then showed up with a milk truck. Angle got in and the truck drove towards the ring. Angle and Steveson threw milk jugs at Alpha Academy. Angle got the hose and shot milk at Alpha Academy. Gable and Otis rolled out of the ring. Angle and Steveson hit the ring and drank milk together as Angle's music played and the crowd cheered.
(McDonald's Analysis: Angle is one of my all time favorites, but I can't say that's what I was expecting or hoping for. Steveson was featured heavily here which was super interesting. I'm curious if Angle will be aligned with Steveson when he finally makes his debut. Also, maybe this doesn't matter, but wasn't Steveson drafted to Raw? Oh well. Solid segment and Gable did a great job and had some good lines.)
FINAL THOUGHTS: This show had two really solid tag matches that carried the show. Outside of those two matches, not a ton happened on this show. They set up a few things for next week, which looks like a much bigger show. Next week, we have an IC title match, a Women's Tag title match, and the return of Roman Reigns. That's much bigger than what we got tonight, but that doesn't mean tonight was a throwaway show. The Tag Team title match was clearly the story of the show and the best part. Both teams worked hard and those titles continue to feel prestigious. The six man tag was another solid match with a lot of good action and all six guys worked well together. Outside of that, we got some slow movement in the Kross and Mysterio feud as well as in the Bray Wyatt and L.A. Knight feud. Both feuds are moving slow so far, but that's not necessarily a bad thing. The man in the mask attacking Knight is something to talk about this week and should lead to quite a bit of speculation. I hope Javier Machado can tell us all who he thinks that is on the post show tonight. This was a solid episode, but nothing to write home about.