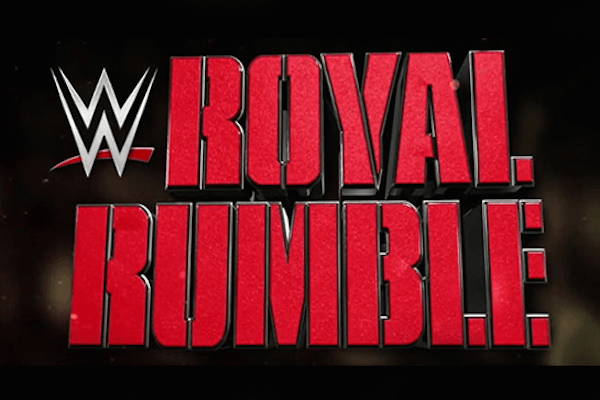 ---
SPOTLIGHTED PODCAST ALERT (YOUR ARTICLE BEGINS A FEW INCHES DOWN)...
---
The following are highlights from the WWE Royal Rumble post-PLE press conference featuring Rhea Ripley, Bray Wyatt, Cody Rhodes, and Triple H.
RHEA RIPLEY
-PWTorch contributor Brian Zilem asked Rhea Ripley she's doing health wise. Ripley said her knee popped out a little bit during the Women's Royal Rumble match, but she is okay.
BRAY WYATT
-Bray Wyatt was asked about his Mountain Dew Blackout match and he talked about how much went into it ahead of time and how the creative side is just now starting to pay off. Wyatt was excited about being in the ring for the first time in a match since coming back to WWE.
-Wyatt was asked about Undertaker having a moment with him at Raw on Monday. Wyatt said that was the first time the public has seen him and Undertaker interact. He said he has confided in Undertaker before behind the scenes and that the moment on Raw was to keep for himself and share with his children.
CODY RHODES
-Cody Rhodes was asked about winning the Royal Rumble. Rhodes got emotional saying he waited his entire career for a moment like that. He said he talked to Randy Orton the previous night and Orton reminded him that he was in the final three with Orton when Orton won the Royal Rumble 10 years ago. Cody said the difference between then and now is that he found his connection with the people.
Rhodes went on to say that as a wrestler he has the honor and the burden of playing himself. He said his character is just him now and that was good enough.
-Cody was asked if there's a difference between having Vince McMahon and Triple H in charge of creative. Rhodes said that if he can make the people feel something, it doesn't matter who is in charge. Cody hinted at his past in AEW wand said people have seen what has happened when he has creative freedom. Cody said he needs structure and Triple H has given him that. He said Triple H has no reason to be a fan of Cody because of some of the things he did in the past by taking what Rhodes said were light-hearted shots at him.
He said he's a fan of Triple H and is glad that he is the coach. Cody said he wants to play quaterback. Cody talkd about how his last name got him far in wrestling, but now it's time that he do the rest alone.
TRIPLE H
-Triple H talked about Cody Rhodes going to the main event of WrestleMania. He talked about Cody making an amazing comeback from his pectoral injury. He said when he looks at Cody, he sees the best parts of Dusty Rhodes amplified. He said Cody is a special person.
-Triple H talked about how WWE set an all-time record for a Royal Rumble gate. He also said they said they doubled their sponsorhip numbers and mentioned partnering with Mountain Dew and Applebees for the Royal Rumble.
-Triple H was asked about Gunther lasting the entire match. He talked about how people usually only look at the winner of the Royal Rumble match. He said the match is about moments and he said several people had big moments tonight. He said Cody had a big moment winning, but he also menitoned the incredible mid-air collision between Ricochet and Paul towards the end of the match.
Triple H went on to say Gunther stood out the entire match and never blended into the background despite being out there the entire time. He said he's excited to see where Gunther goes next.
-Triple H was asked aboutt he potential involvement of the Rock at WrestleMania. He said he had heard from the media that The Rock can't get in shape, but that he had recently saw Black Adam and that The Rock looked to be in great shape and it wasn't just the suit he was wearing.
Triple H said he texted a photo to The Rock where he was inside the ring about to hit Triple H with the People's Elbow and The Rock had goosebumps all over his arms. He said he wanted to remind The Rock that there's nothing like the rush of performing in front of wrestling fans. He said you can't get that in Hollywood because you do 12 to 13 takes on a set. He went on to say that The Rock is very busy and he will always have an open door in WWE, but he doesn't think The Rock will be wrestling at WrestleMania this year.