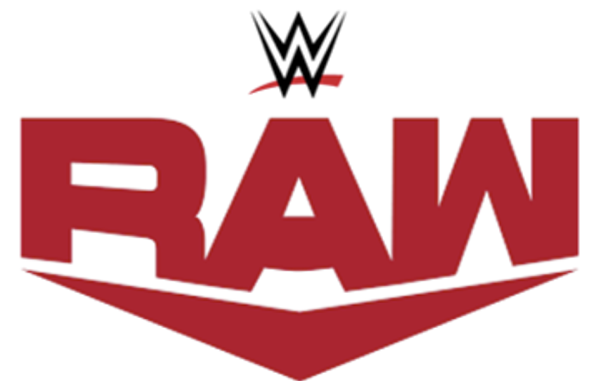 ---
SPOTLIGHTED PODCAST ALERT (YOUR ARTICLE BEGINS A FEW INCHES DOWN)...
---
WWE MONDAY NIGHT RAW REPORT
MARCH 20, 2023
ST. LOUIS, MO AT ENTERPRISE CENTER
AIRED LIVE ON USUA
REPORT BY MAURICIO POMARES, PWTORCH CONTRIBUTOR
Commentators: Corey Graves, Kevin Patrick
[HOUR ONE]
– The show opened with Kevin Owens and Sami Zayn making their entrance, as a recap of their reunion on SmackDown aired. Sami said that it felt really good to come out together with Owens once again. Sami said that he realized that he approached the situation in the wrong way because their whole career they used each other to improve as brothers. Owens said that he has always been Sami's biggest fan and that it was frustrating seeing Sami under Roman's thumb while being better than the entire Bloodline. Owens said that he couldn't take seeing Sami remain under Roman's thumb by choice, but last week he realized that it was time to get over everything and beat the Bloodline together. Sami said that they both knew what was next before staring at the WrestleMania sign.
– The Usos interrupted, with Jey immediately calling Sami a backstabber. Sami told Jey that everybody knows that his biggest dream is backstabbing Roman Reigns. Jimmy said that nothing would happen at WrestleMania, only for Owens to claim that there's only one way and one place to settle this. Owens challenged Jimmy and Jey to a tag team championship match at WrestleMania. Jimmy said that Sami and Owens are out of their league and they wouldn't get a title shot. Jey stopped him to suggest that this could be their chance to get rid of Sami and Owens, accepting the challenge. Both teams started brawling, with Owens clotheslining Jimmy over the barricade. Sami prepared to hit Jey with the Helluva Kick, but Jimmy pulled him out at the last moment. Roman Reigns, Solo Sikoa and Paul Heyman were shown arriving at the arena on screen.
(Pomares's Analysis: Strong opening segment to finally set up the much anticipated tag title match at WrestleMania. This is by far the hottest story en route to Mania and should undoubtedly main event Night One.)
– Austin Theory made his way to the ring for this match against Montez Ford.
[Commercial Break]
(1) AUSTIN THEORY vs. MONTEZ FORD
Theory knocked Ford down with a shoulder tackle, only for Ford to respond with one of his own. Theory started stomping Ford down, but he fought back with a barrage of stomps and a pair of clotheslines. Ford tossed Theory over the barricade, as Raw went to commercials.
[Commercial Break]
Back from break, Ford knocked Theory off the top turnbuckle, setting him up for a high crossbody. Ford nailed Theory with a running uppercut, a back suplex and a standing moonsault for a two count. Theory avoided an uranage, only for Ford to crack him with an enzuigiri and a DDT. Ford knocked Theory off his feet with a Tope con Hilo, but couldn't hit the follow-up Frog Splash. Theory hit Ford with the rolling dropkick and A-Town Down for the win.
WINNER: Austin Theory in 8:00
– After the match, Theory said that he would make John Cena believe in him.
(Pomares's Analysis: Solid win for Theory ahead of WrestleMania. Was really hoping for more out of this match, but it ended before it could really reach greatness.)
– At backstage, Jimmy Uso told Roman Reigns that nothing could hurt him more than being apart from his brother while being told that it would be his fault. Jimmy said that he would never forgive Sami Zayn for this. Roman told everyone to leave, except for Jey Uso.
[Commercial Break]
– At backstage, Roman Reigns confronted Jey Uso about his time missing and him making decisions the moment he came back. Roman asked Jey if he is bloodline, with Jey answering positively. Roman said that it was everything he needed to hear before letting Jey leave while telling him that he loves him. Paul Heyman asked Roman if he found the answer he was looking for, with Roman claiming that he did.
– The commentary team reiterated the Fatal Four-Way Tag Team Match that was recently announced.
– At backstage, Byron Saxton interviewed Adam Pearce about the Fatal Four-Way matches, only for Chelsea Green to immediately interrupt. Green said that Carmella was not available, so she asked for Piper Niven to replace her as her tag partner. Green demanded Pearce to book her in Four-Way at WrestleMania while threatening to block him.
– At backstage, Omos and MVP were shown making their way to the ring.
[Commercial Break]
– A video package aired, hyping up the match between Brock Lesnar and Omos while showcasing numerous stats from both competitors.
(2) OMOS (w/MVP) vs. MUSTAFA ALI
Ali tried to talk with Omos, only to be immediately shoved into the ground. Omos turned Ali inside out with a shoulder tackle, setting him up for the Tree Slam and the win.
WINNER: Omos in 1:00
– After the match, MVP said that Brock Lesnar would learn to fear the Nigerian Giant at WrestleMania)
(Pomares's Analysis: Once again, not much to say about Omos's matches or his feud with Lesnar. Not really expecting Omos vs. Lesnar to go very long.)
– At backstage, The Miz tried to talk with Logan Paul about getting booked on Im-Paul-sive, but Logan immediately declined the offer.
[Commercial Break]
[HOUR TWO]
– Logan Paul made his way to the ring for this live edition of Im-Paul-sive TV. Logan talked about the fans never respecting despite everything he can do. He insulted St. Louis and a local sports team before saying that he didn't want to beat a "Seth" while naming a few celebrities with that name. Logan played the clip of him knocking Seth Rollins numerous times, as his mic started cutting off. Seth Rollins appeared on screen in a TV production room to play his own music. Rollins made his whole entrance before immediately tackling Logan into the mat. They brawled at ringside, with numerous agents trying to separate them. Rollins dove onto a couple of security guards, allowing Logan to knock him out with a punch.
(Pomares's Analysis: This segment did not work for me at all. Logan has a lot of heat, but his promo was very weak. The brawl was fine, but the ending felt flat, with Logan's punch once again not looking that great.)
– At backstage, Damian Priest & Dominik Mysterio made their way to the ring.
[Commercial Break]
– A WrestleMania commercial aired, featuring The Miz singing on a red carpet.
– As Johnny Gargano made his way to the ring, a recap of Grayson Waller attacking him on NXT aired.
(3) JOHNNY GARGANO vs. DOMINIK MYSTERIO
Gargano took control early on with a jumping clothesline and right hands in the corner. Gargano clocked DOminik with a cyclone kick before sending Dominik out with a hurracarrana. He knocked Dominik down with a suicide dive, but hurt his damaged ribs in the process. Dominik drove Gargano into the steel steps and barricade, as WWE RAW went to commercials.
[Commercial Break]
Back from break, Gargano countered the Three Amigos with a suplex into the corner. Gargano took Dominik down with a series of clotheslines and arm drags, followed by the slingshot Spear for a two count. Dominik tried to pin Gargano while putting his feet on the ropes, but the referee noticed. As Dominik argued with the referee, Gargano cracked him with an enzuigiri for a nearfall. Dominik tripped Gargano into the ropes, but missed the 619. Gargano turned Dominik inside out with a lariat, setting him up for the Lawn Dart and a thrust kick. Gargano pummeled Dominik on the top turnbuckle, but got planted down, allowing Dominik to hit the Frog Splash for the win.
WINNER: Dominik Mysterio in 10:00
– After the match, Dominik Mysterio grabbed a mic to say that he wouldn't stop until he got a match at WrestleMania. Dominik said that the entire Mysterio family would be on this week's SmackDown. Dominik said that he would ask his mom to give Rey permission to do the match.)
(Pomares's Analysis: That was fine for a Dominik Mysterio match, but it's weird to give him a clean win after weeks of undeserved victories. I thought the point of his character is that he actually can't win anything on his own.)
– At backstage, Paul Heyman told the Usos to take the night off before telling Solo Sikoa that Roman wants to talk with him.
[Commercial Break]
– A vignette aired, with Edge talking from a dark room full of candles. Edge said that inside the cage he wouldn't apologize, he would revel and savor it. Edge said that he had been baptized in the cage by the Deadman himself. He said that he would fear no evil because he is the evil in the valley. Edge told Finn to bring the Demon, so he could meet the devil.
– Rhea Ripley made her way to the ring, as a recap of their brawl from SmackDown aired. Ripley talked about what Charlotte Flair said on SmackDown and not agreeing about living in the past. Ripley said that Flair won't shut up about their first WrestleMania, back when she was trying to make a name for herself. She said that Flair thinks she is the leader, but unlike a real leader, she doesn't respect anybody. Ripley said that made Flair question the respect she has for herself. Ripley said that every time she got taken down, she got back up while claiming that Flair was washed up. She said that at WrestleMania she would become champion and become the biggest star in WWE. Ripley said that she doesn't need Flair to respect her, but she would fear her.
– Damage CTRL interrupted, with Bayley saying that Ripley could have asked for help from them. Ripley said she wasn't interested, only for Bayley to call her cocky and claim that this is her show. Ripley dared them to take her out of the ring, as Adam Pearce sent a referee to make the match official.
(Pomares's Analysis: Fine promo from Rhea Ripley, but the crowd didn't really react that much. That felt more like a babyface promo which felt odd after months of booking her like a heel alongside Dominik.)
[Commercial Break]
(4) RHEA RIPLEY vs. BAYLEY (w/Dakota Kai & Iyo Sky)
Ripley took control early on with an Irish-whip and a clothesline. Bayley caught Ripley with a cutter into the ropes before knocking her off the apron with a dropkick. Ripley blocked the dropkick through the corner, only to get pulled into the ring post. Ripley knocked Bayley down with a cannonball off the apron for a two count. Ripley cracked Bayley with a knee strike to the face, but she kicked out at two. Bayley attacked Ripley with chops, only for Ripley to drop Bayley down face first on the mat. Kai saved Ripley from the Riptide, allowing Bayley to get a nearfall with a pin using the ropes. Bayley dropped Ripley with a back suplex, with Becky Lynch, Lita and Trish Stratus showing up on the ramp, as Raw went to an ad break.
[Commercial Break]
[HOUR THREE]
Back from break, Bayley knocked Ripley down Bayley-to-Belly twice and a knee strike for a two count. Ripley trapped Bayley in the inverted Cloverleaf, untilshe reached the ropes. Ripley pulled Kai into the ring, allowing Bayley to smash her into the ring post. Lita, Lynch and Stratus beat down Damage CTRL, distracing Bayley and allowing Ripley to beat her with Riptide.
WINNER: Rhea Ripley in 11:00
(Pomares's Analysis: Fine match, but it kind of felt like a waste to book this first-time singles match on weekly TV.)
– At backstage, Chad Gable found Otis getting a manicure before informing him that he got them a spot at WrestleMania. Maxxine Dupri tried to convince Otis to leave with her, but Otis chose to leave with Gable and be in his corner.
– Ricochet & Braun Strowman made their way to the ring for Ricochet's match against Chad Gable.
– A movie spoof of the 40-Year-Old Virgin aired, featuring Drew McIntyre, Sheamus and the Brawling Brutes.
[Commercial Break]
– The commentary team reiterated the announcement that Andy Kaufman would join the 2023 Hall of Fame Class.
(5) RICOCHET (w/Braun Strowman) vs. CHAD GABLE (w/Otis)
Gable took Ricochet down with a headlock, but he broke it with a headscissors lock. Ricochet took Gable down with a headscissors takedown and a dropkick. Ricochet stopped Gable atop the turnbuckle with an enzuigiri, preparing to hit an avalanche hurracarrana. Gable blocked the hurracarrana, planting Ricochet on the mat to hit him with a diving lariat, as Raw went to commercials.
[Commercial Break]
Back from break, Ricochet clocked Gable with a rolling dropkick, a back elbow and a springboard clothesline. Ricochet crushed Gable with a running Shooting Star Press, but he kicked out at two. Gable trapped Ricochet in La Magistral and a jackknife pinfall before laying him out with a cliffhanger DDT for a nearfall. Gable knocked Ricochet down, trapping him in an Ankle Lock. Ricochet broke out of the hold, only for Gable to respond with a dragon suplex. Dupri showed up at ringside to take Otis away, distracting Gable. Ricochet landed on his feet off the Chaos Theory German suplex, hit Gable with a Sliced Bread and a Shooting Star Press for the victory.
WINNER: Ricochet in 9:00
(Pomares's Analysis: Pretty good match to hype up the Four-Way match at Mania. I'm really hoping Chad Gable gets a good spot after him and Otis eventually split.)
– Bianca Belair made her way to the ring for her tag match.
[Commercial Break]
(6) ASUKA & BIANCA BELAIR vs. CHELSEA GREEN & PIPER NIVEN
Belair knocked Green down with a shoulder tackle and a handspring moonsault, only for Asuka to steal the tag. Asuka and Belair sent Green and Niven out of the ring before facing off, as WWE RAW went to a commercial break.
[Commercial Break]
Back from break, Asuka cracked Green with a Codebreaker, only for Niven to smash her with a headbutt. Belair nailed Niven with a dropkick and Green with a vertical suplex. Niven blocked a suplex, only for Belair to crush her with a high crossbody for a two count. Asuka clocked Green with a roundhouse kick before driving Niven into Belair. Asuka accidentally ran into Belair, starting a brief argument between the two. Belair shoved Asuka away and floored Niven with the KOD for the three count.
WINNER: Asuka & Bianca Belair in 6:00
– After the match, Asuka attacked Belair with a roundhouse kick and a Shining Wizard.
(Pomares's Analysis: That was alright for a 'can they coexist match' with the tension between Asuka and Belair getting showcased. The post-match attack was decent, but feels like too little, too late.)
[Commercial Break]
– The commentary team confirmed that Omos and Brock Lesnar would have a weigh in next week.
– Roman Reigns, Paul Heyman, and Solo Sikoa made their way to the ring. Immediately after Roman asked the fans to acknowledge him, Cody Rhodes interrupted. Cody said that he heard what Roman and Heyman wanted to talk about when they referenced the "Cody Problem. Cody stopped Heyman from talking because he wanted to hear from Roman. Roman said that Cody is not the problem, but what he represents is. Roman said that Cody is a professional wrestler while he is a fighter that runs things around here.
– He said that Cody ran away from doing Stardust, only to start a company, not get over and run away. Roman said that Cody returned and finally got over and his body gave up on him. Roman said that on April 3rd Cody would wake up, look in the mirror and do what he does best and run like a little b*tch. Cody admitted that he ran away, but made sure everyone in the locker room would make more money. Cody said that after he beat him for the world title, Jey would leave, followed by Jimmy. He told Sikoa that he wasn't ready before saying that he would then leave Roman too, making Heyman an advocate once again.
– Cody said that Roman would become "a Roman with no reigns" and "a chief without a tribe. Roman dropped the mic and walked away, alongside Heyman while Sikoa faced Cody. As Sikoa started leaving, Cody reminded him that he wasn't ready. Sikoa tried to do the Samoan Spike, but Cody blasted him with a thrust kick. Sikoa tried to attack again, but Roman stopped him, as the show came to an end.
(Pomares's Analysis: This is the segment this rivalry has needed for a while. Cody and Roman brought some of their best material and reminded everyone why this is the main event of WrestleMania.)