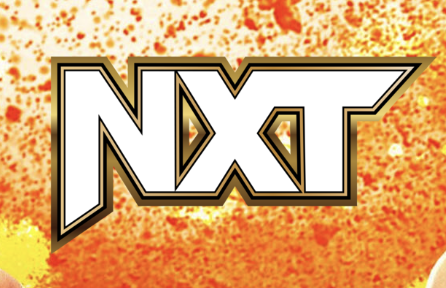 ---
SPOTLIGHTED PODCAST ALERT (YOUR ARTICLE BEGINS A FEW INCHES DOWN)...
---
NXT TV REPORT
MARCH 21, 2023
WINTER PARK, FLA. AT THE CAPITOL WRESTLING CENTER
AIRED ON USA NETWORK
REPORT BY BRUCE LEE HAZELWOOD (@B_Lee253), PWTORCH CONTRIBUTOR
NXT Commentators: Vic Joseph, Booker T
Ring Announcer: Alicia Taylor
Backstage Correspondent(s): McKenzie Mitchell
Tonight after the show, join the PWT Talks NXT self-proclaimed "gang of idiots" (including me) to break down the show with calls and emails.
•STREAM LIVE HERE ABOUT 15 MINUTES AFTER THE SHOW CONCLUDES
•CALL: (515) 605-9345
•EMAIL COMMENTS/QUESTIONS: pwtorchnxt@gmail.com
•IF YOU DON'T LISTEN LIVE, DOWNLOAD OR STREAM THE FULL SHOW POST-RECORDING
---
[HOUR ONE]
-The show began with a recap video of Johnny Gargano's return last week – spliced with video of Grayson Waller taking him out 15 months ago – and then into last week's throughline of Waller at Gargano's residence, culminating in the fight that saw Gargano laid out in front of Candice LeRae and Baby Wrestling, courtesy of LeRae's Wicked Stepsister delivered by Waller.
PRETTY DEADLY IN-RING PROMO
Pretty Deadly made their way, looking as they usually do, "two tasty snacks" as Vic Joseph said (Booker T called them "debonair). The hosts of Stand & Deliver entered the ring. They asked for quiet and introduced themselves as the hosts with a "Yes boy!" Kit Wilson said with their first official act, they are officially wiping last week's footage from the archives so that the "neckbearded, mouth-breathing" Gallus beat them, nor will we see them be put through a table. The gall, the gumption of those two, said Prince (another shoutout to UK drag queen Tayce!). Wilson then transitioned into their outfits for S&D. Prince asked if they saw the horrid ensembles from Bron Breakker and Carmelo Hayes last week.
Hayes' music hit and Trick Williams accompanied him, telling them to mind their business while grown men are talking. He said that's why they ordered them some "table service." Hayes said he was so dripped out that he left puddles all around the building. Hayes asked why they have his name in their mouth and Prince said technically, it was Wilson. Hayes said he didn't need that cute stuff and Wilson said, "HEY…we were born this cute!" Prince said they only speak the King's English, so they don't understand them, but they accepted the main event tag team match: PD vs. Hayes and…Williams said Breakker. This confused Hayes and PD took advantage. Breakker hit the ring immediately and took them out. He military press slammed Wilson out onto Prince, but didn't get enough oomph and Wilson hit the ground hard.
-Indi Hartwell and Tiffany Stratton made their way for their qualifying match. [c]
-They returned with Hayes and Williams in the back, Hayes complaining that they didn't need Breakker. He said he didn't want to do none of that "can they coexist" stuff, but Williams said he's looking out for him because he needs to know and feel how Breakker moves in the ring, how he reacts. Hayes acquiesced.
-Booker T said he liked what Williams was saying as he and Joseph were at the announce table. He shifted to the saga surrounding the worked injury angle with Roxanne Perez, saying they don't know when she'll be back (oh, I'm guessing at the end of that ladder match at S&D).
-Stratton made her entrance. She's a star who is going to make a lot of money in this business. This presentation is just much more polished than the "daddy's girl," but that was probably a perfect starter character for her. Booker T called her a "special, special talent." Hartwell entered next. Zoey Stark and Gigi Dolin qualified last week, and this is the first of two qualifiers tonight, just like last week.
(1) TIFFANY STRATTON vs. INDI HARTWELL – Women's NXT Championship ladder match qualifier
Hartwell hit a shoulder tackle and started working the left arm to gain quick control. Stratton, in silver to Hartwell's aquamarine-ish, hit a lariat to counter, but then taunted only to get hit with two short-arm clotheslines. She responded with a gut kick and a snap suplex for a two-count. Stratton sent Hartwell into the corner with a pretty good looking Irish whip, and then another, really putting her body into the whip. She then hit a cartwheel-back handspring elbow, but was rolled up for a two-count. She dodged Hartwell's apron uppercut, then used the apron to cause Hartwell to slip, hitting her head on the apron before hitting the floor. [c]
Stratton had Hartwell in a rear chin lock as they returned. Hartwell hit a jawbreaker to breakout, but Stratton sent her into the middle rope and hit a running hip attack for a two-count. Hartwell was rammed into a corner, and then Stratton hit a leaping double stomp for a two-count. Stratton's just been one step ahead, but she got too cocky and ate a belly-to-back suplex. They started punching and slapping each other, but Hartwell got the better. She then hit her uppercut to Stratton on the apron and a big boot for a two-count. Stratton dodged a boot and hit a powerslam for another two-count. Stratton went for a springboard senton, but Hartwell dodged into a spinebuster for a two-count. Stratton rushed Hartwell, then hit the You Can't Escape-BME combo and let me say, that may have been the best moonsault I've ever seen.
WINNER: Tiffany Stratton at 9:17 (You Can't Escape-BME)
-They showed a video at Big Daddy's pub where Gallus were drinking and playing snooker. The Creed Brothers entered, saying funny they'd find them here. Wolfgang said everyone knows we're here, not hard to find. They played some snooker together, Gallus of course getting the better. Julius said darts is their game. Mark Coffey was hesitant, but they did and yeah, Gallus was bad (it was edited). By the way, why is this bar always empty except Gallus? The Creed Brothers won the dart match. Julius said the tiebreaker should be at S&D for the Tag Team Championship, saying they were over Indus Sher. I guess you get Tag Team Championship matches with Gallus by going to the pub? They went outside and Tony D'Angelo said the next round's on him. He said he had S&D business and Brutus said it was going to be a long night.
-They showed Wes Lee making his way. [c]
(Hazelwood's Take: Wow. That BME was something majestic. Her cover, smiling at the camera all cocky and counting with the pin was just a great touch. She just keeps improving and bringing out new things every time she competes, like the leaping double stomp tonight. Look for Stratton to have some standout moments during the ladder match. I don't think Hartwell advances much beyond where she's at now.)
-They returned with a vignette for Lyra Valkyria, running up and through an abandoned building, nay, it had a gym inside, even doing some parkour and leaping through glass (mock shock)!
-McKenzie Mitchell was in the back with Dolin and asked her thoughts on the field and Dolin said it's too early to tell and it wouldn't even be happening if Perez was healthy. She said the last time she was in a ladder match, she won. Stratton interrupted her and said she just won and she's in the match, so now the chances for everyone else went from possible to "sca-rewed." She had a Tiffany Epiphany and said she would win by climbing to the top (this gimmick is hilarious).
WES LEE IN-RING PROMO
Lee was in the ring as they cut back. He's getting huge reactions from the crowd. The crowd popped when he asked about the open challenges. He said he's constantly asked why is he doing it this way, continue to roll the dice. He said he doesn't want to be a hypocrite. He won in his first shot at Halloween Havoc and said he doubted he would get another shot if he lost, so now as champion, he vows to give the opportunity to anyone that he was in, and this drew a nice applause. He said he also has a chip on his shoulder and that he has to prove to the man in the mirror that he will and can compete against the best in the world, that he deserves to carry the title, that he deserves to be the N- he caught himself and said North American Champion. He said they all saw the video of him talking to Shawn Michaels. He was interrupted by Dragon Lee to a HUGE pop.
Lee entered the ring, mic in hand. He smiled at his reaction from the crowd. He thanked them and said nice to meet the other Lee. He said to him, Wes Lee is the best to him right now, and he loves the chaos. He said he wants to be part of that open challenge against Lee (I'm a Lee and there are two Lee's in the ring!). Lee said he's followed Dragon Lee's career and is very excited, so he made it official: Dragon Lee is the first entrant.
JD McDonagh then hit the entrance area and said it's the Lees putting each other over. He called himself a grandmaster. He asked what was Wes Lee's excuse and Lee said what will be his response when Ilja Dragunov tears him apart .McDonagh said he's lucky he didn't have his eyes on the title or Wes Lee wouldn't be standing there at all. Dragunov's music hit for their match, which will probably start during the break. [c]
-They returned with a WrestleMania the Musical ad.
-They showed an NXT-Anonymous video of Hartwell destroying things in the back, frustrated with another loss. She yelled as Stark approached, saying she definitely wasn't looking at the next champion.
-They showed Kiana James and Fallon Henley in the locker room. Henley said she knew what was going on. She said Sebastian and James' eyes lit up. Henley said she saw everything in the office and James asked how she got past security. She said James might not care about Brooks Jensen, but she does and stormed off.
(2) ILJA DRAGUNOV vs. JD MCDONAGH – Singles match
They began after they hit the ring, the two immediately throwing punches. Dragunov hit some stiff knees and a big forearm across the back. This is meaty men slapping meat. McDonagh hit a tornillo from the apron to the ring, gaining the advantage. McDonagh took control with some corner work, grinding on Dragunov. McDonagh hit a quick snap suplex float over for a one-count. Dragunov picked a leg, but McDonagh dodged some strikes. They landed simultaneous knockout blows.
They started a slap fest when they hit their feet to the delight of the crowd. Dragunov then hit a snap German, held on, then hit another, maintaining his grasp as Dragon Lee watched from the announce desk. He then hit his rope rebound lariat for a two-count. Dragunov then hit a corner running knee and a second rope knee drop. He climbed to the top, but McDonagh met him with a punch and chop, He went for a superplex, but Dragunov fought him off. McDonagh then used the hair to flip Dragunov off the top and to the mat. He then used the hair and threw Dragunov into the second rope, almost like Simon Gotch to Enzo Amore. [c]
McDonagh was in control when they returned, using the pre-break predicament to his advantage. Dragunov was able to turn McDonagh's submission into a modified stretch muffler, Dragunov on the mat, but McDonagh reached the bottom rope. McDonagh hit a stiff PK to the back before Dragunov could regain his footing. He then hit some quick Kawada kicks and then one big slap. He ducked the immediate enziguri and went right back to the Kawada kicks. This time, Dragunov was able to hit the enziguri. Dragunov then hit a bunch of 12-6 elbows, legal in pro wrestling, then a big chop to the chest, then another, but McDonagh ducked the third and hit a back elbow. Dragunov responded with a flurry of stiff chops to the red chest of McDonagh, then rapid fire in the corner.
[HOUR TWO]
Dragunov has a bruise on his neck, left side, then hit a big slam almost like Lars Sullivan's Freak Accident for a two-count. He held on with a rear waist lock, but McDonagh ran him into the top rope, then hit a powerbomb stack pin for a two-count. McDonagh grabbed the rear waist lock this time and hit his own German. He held on and hit another through some elbows, releasing the hold. Dragunov no-sold and rose to his feet, but ate a third. He no-sold again to hit a roundhouse kick to the head, flooring both men.
The crowd cheered in appreciation for the effort of both men. Dragunov called for Torpedo Moskau, but he caught Dragunon into a Twister! Jung Chan Sung, "The Korean Zombie," inspired! Dragunov turne dit over and beat on McDonagh, then hit his running superman hammer fist. They met outside nd went back to slapping the hell out of each other, then crashed into Dragon Lee. McDonagh punched Lee, then dodged Dragunov, who inadvertently hit Lee. Lee attacked both men to cause the no contest, then Wes Lee jumped from the top to take out Dragunov and McDonagh. They brawled.
WINNER: No contest at 14:36
-They showed Breakker in the locker room. Hayes and Williams approached and Hayes said he didn't need Breakker to come to the save. Breakker said he's not going to let two clowns – Pretty Deadly…"or you two" – screw it up. He said Breakker is always up to something. Williams said he just wanted Breakker to share the ring with the next Men's NXT Championship. They departed with an anxious tension. [c]
(Hazelwood's Take: If the rest of the show seems off, just point to the ending of this match. A fantastic effort was wasted by that ending. If you don't want to have a definitive winner, then don't book the match. Well, I guess we know four of the five competitors in that match at S&D.)
-Mitchell was in the back with Wes Lee. She said chaos follows him everywhere. Lee said he's sick and tired of McDonagh being in his face and Dragunov is the so-called "finest" of Europe. Axiom appeared before he could name his fourth. Lee said Axiom's been close so many times, but so have so many others. He said next week will have a battle royal for the final spot. Lee got booking power!?
"BIG BODY" JAVIER BERNAL IN-RING PROMO…CHECK THAT, JOHNNY GARGANO IN-RING PROMO
-Gargano's music hit to a HUGE pop, but it was…BIG BODY JAVI! I AM CACKLING HAHAHAHAHAHAHAHA. What a fantastic troll job for a quick TV feud for Gargano (I'm guessing). He said the crowd was wrong to think Gargano was going to come out when that music hit…just like he was wrong for not being on S&D. He blamed Gargano for taking his spot, calling himself the heart and soul of NXT, "busting my ass for seven years….seven months." He said he would take Big Body Javi over Johnny Wrestling any day of the week, asking how many Christmas albums Gargano has sold. Gargano's music hit, and this time, Gargano stormed out. He entered the ring as Bernal clapped, then got dropped immediately. Gargano threw him outside and just laid waste to Bernal, then entered the ring.
Gargano grabbed a mic and called out Waller, saying he knows he's around here. He said raise the stakes. He held up a contract for a "type of match I know very, very, very, well." He announced their match in an unsanctioned match. He said no one is liable for what he does to Waller. Waller appeared on the Tron. He said he gets it, Gargano's upset about last week, but an unsanctioned match is just asking to embarrass himself again. Waller said hand that to "your best buddy Vic" and he'll sign it under one condition: Gargano is banned from the building next week. If there's even one whiff of Gargano, he won't sign. Gargano agreed and handed it to Joseph. Bernal, for some reason, reentered the ring only to eat a superkick.
-A vignette played with Native American imagery, a dreamcatcher and some other stuff, as a male narrated about his heritage and holding his people up, leading the way forward. He had a turntable and it's Eddy Thorpe, the former Karl Fredericks.
-Mitchell asked Ivy Nile about Tatum Paxley walking out on her. She said she was as surprised as anyone. She called Paxley a little out there, so they let her do their own thing and it was hard to hear her say she didn't feel apart of Diamond Mine. She said it's not about Paxley, but about this match where she has the chance to become the new Women's NXT Champion. She made her entrance for her match with Valkyria. [c]
(Hazelwood's Take: I was hoping he wouldn't say unsanctioned match, but alas, he did. Then again, he's basically the perfect copy of Michaels' wrestling philosophy. Still, I was hoping for a two-out-of-three falls match. Now, the match will still be good, but I'm expecting a melodramatic 45-minute match, and I'm not sure if that's the best thing for this feud ender.)
-They returned with Hank Walker narrating a vignette about his journey in NXT, showing footage of his first victory against Bernal and his evolution since then (he's noticeably more slim now). They showed him as an offensive lineman at NC State and briefly it looked like the practice squad for the Atlanta Falcons. They showed footage of his mentorship under Drew Gulak only for Gulak to turn his back on him. He said they think he isn't cut out for this, but he's going to prove them wrong and he's going to continue to evolve.
-They showed Gulak and Charlie Dempsey watching in the locker room. Dempsey said Walker still lacks killer instinct.
-Valkyria's music hit as she made her entrance. It was different in that they showed the view from the entrance as she faced it before turning to the ring.
(3) LYRA VALKYRIA vs. IVY NILE – Women's NXT Championship ladder match qualifier
Both women squared off, then locked up. Valkyria, with her experience, quickly took control and hit a stacked pin for a two-count. Nile then quickly used some grappling to get her own cover. Valkyira rolled out, but Nile picked the leg. Valkyria then picked Nile's leg, but Nile transitioned into an armbar position and stomped on Valkyria's face. Valkyria hit a chest kick, then asked for one in return. They traded chest kicks and then landed simultaneous head kicks. They showed Paxley watching from a room in the back, actually facing the TV. Nile hit a gutwrench slam for a two-count, but then Valkyria hit a quick kick. She hit a spin kick and strike combo, but Nile blocked the Northern Lights and hit a snap suplex. Nile hit her running corner kick and went for the Dragon Slayer. Valkyria used the corner to flip out and hit a release German. Valkyria then hit a spinning roundhouse kick that landed flush across the head for the victory.
WINNER: Lyra Valkyria at 2:45 (spinning roundhouse kick)
-They showed Henley waling in the back, angry. A big flash distracted her, allowing Alba Fyre and Isla Dawn to attack. James then rushed in for the save and the four women had to be separated. James then told Henley she can't tell Jensen; Henley agreed (does he not watch this damn show?). [c]
(Hazelwood's Take: A furiously paced match that still showed the hesitancy in Nile. She just doesn't have the confidence and it's so evident and easily readable on her face. Valkyria is coming along, but I don't know if her booking has helped her get over. The early vignettes were more mystical than grounded in anything relatable, but that training/parkour video is a step in the right direction.)
-They returned with an ad for Backlash in San Juan, Puerto Rico, with Bad Bunny hosting.
-A cameraman caught up to Wes Lee as he left and asked who he thinks will win next week. Jinder Mahal approached and said he'd see him at S&D. Dijak was next in this procession as Lee walked. He let out a big sigh as Dabba-Kato glared down at him and said there is no one that will stop him. He had a huge bruise on his arm. Lee just raised his arms and shrugged like what the hell?
-Joseph then shifted to the newest backstage correspondent, Blake Howard, to moderate the Great Debate.
(0) CHASE U vs. SCHISM – GREAT DEBATE
Yes folks, that's right, we're having a good old-fashioned debate! Each team had a faction of people behind them. Schism's had some creepy smiles. The first group was on the topic of inclusion. Rip Fowler said togetherness has always been the founding principle of Schism. He said it's an opportunity to remove Duke Hudson's mask of phony school spirit. He responded by saying yeah, I don't know, our university has passion, a sense of belonging, nice to feel included – with as little enthusiasm as possible. Chase: "What the f*** is that?"
Ava and Thea Hail were next about how they make their group a loving place. She talked about safety under Schism's tree, raising up invisible walls to the outside world. Hail let out a deep breath and defined security, then talked way too fast for me to type what she was saying, but basically called them hazardous to the mind, body, and soul, drawing a cheer from Chase U.
Joe Gacy and Andre Chase were next on the preparedness of the other members to leave their nest. Gacy interrupted Chase and said his students already answered that for him and they're not ready. Tyler Bate then interrupted out of nowhere and entered the debate. Jagger Reed then approached on a question of their experience. He said it's simple: four roots, one tree. Bate said he can honestly say it takes a big strong mind, open to new ideas and others along this line to truly excel in NXT. He said Chase U has reinvigorated Hail and Hudson and is something Schism has never and will never achieve. The four stood off as it looks like we may get an eight-person mixed tag team match…they just made the challenge for S&D actually. Gacy said no since The Dyad beat Chase U and he beat Chase, already proving their dominance physically and intellectually. Hudson suddenly said he'll put up the university: winner gets control. Gacy agreed as Chase looked horrified. [c]
(Hazelwood's Take: Well, that was something. I guess the endgame wasn't about Hudson taking over Chase U, but of Schism taking over Chase U.)
-They returned with a video of everyone back at the pub, plastered and having trashed the place. D'Angelo said they have some things to take care of and Julius said don't they know a cleaning service? D'Angelo said not that kind of cleaner. Wolfgang struggled to ask why the fun has to stop, then Coffey said it would be a triple threat match and to remember to tip the bartender. They left.
-Joseph went over the card for S&D next Saturday, April 1, including the unsanctioned match, the women's ladder match, and more.
-PD made their entrance. Hayes and Williams made their entrance next. Breakker entered last.
(4) BRON BREAKKER (c) & CARMELO HAYES (w/Trick Williams) vs. PRETTY DEADLY (Elton Prince & Kit Wilson) – Tag team match
Referee Tom Castor had the call for this match. The two top dogs argued over who would start, allowing Wilson to get the advantage on Hayes, but only briefly. They rolled through each other's arm drags until Hayes was trapped in the corner and Prince tagged in, turning the tables. PD went to throw Hayes into the steps, but Breakker interfered and said they wouldn't ruin S&D for them. Back in the ring, Hayes was hit with a huge flapjack. Prince tagged in and took out Breakker from the apron, but then both men confronted PD in the ring. Breakker assisted Hayes and threw him onto Prince as Breakker hit a standing rana to take out Wilson. Hayes put out a fist, but Breakker grasped it like it was Get Out. [c]
[OVERRUN]
Wilson was in control as during the break, PD took over. Breakker tried fighting back, but ate a gut knee. Prince went to undo a turnbuckle pad, but Hayes gave him a kick. Prince tagged in after, but so did Hayes. Hayes took out Wilson and then hit his beautiful springboard lariat. He then hit a modified slingshot suplex on Wilson to bring him in from the apron and onto his partner for a two-count. However, PD ran some misdirection as the illegal man Wilson hit a DDT. A last chance qualifier for next week has Nile vs. Hartwell vs. Sol Ruca is set. PD slowed it down as Prince beat on Hayes in their corner. Hayes fought back with gut kicks, but Wilson tagged in and then went for a double team, shoulder tackles and the leg drop-splash combo for a two-count.
Wilson prevented the hot tag and talked smack to Hayes. He then taunted Williams before drilling Hayes in their corner, including an alley oop bomb for a two-count. Wilson hit a big lariat to drop Hayes and tagged in Prince. Prince kept on Hayes to boos from the crowd, preventing the tag. Hayes tried fighting back, hitting a sunset flip, but then eating a back elbow. About three minutes left in the overrun here. Hayes and Prince then traded punches while holding onto each other's arm. Hayes broke the grip, then kicked off Prince. Both Wilson and Breakker tagged in, but there was no reaction for Breakker. He took it to both men, hitting a furious shoulder tackle as he did two rope runs. He then hit a German that flipped Wilson. He dropped the straps and went to the top for the Steiner bulldog, but Prince broke up the pin. Wilson dodged a spear and Breakker almost hit Hayes with the spear, but he let up and Hayes leaned back. Breakker hit Wilson with the spear, then tagged in Hayes for Nothing but Net. They showed Williams putting more notes into his notebook.
WINNER: Bron Breakker & Carmelo Hayes at 12:05 (Nothing but Net)
-Hayes handed over the title to Breakker in the ring, a but reluctantly. The two squared off with Breakker holding the title high.
(Hazelwood's Take: This is one of the rare times I'm OK with the established tag team losing because of the stature of the two opposite them and the stakes that have been built on these two as the best that NXT has to offer. I like that they went against miscommunication costing them and only teased it with that spear spot. However, is mutual respect with the desire to be the best enough heat for most fans? Probably, considering Hayes always delivers in his match.)
FINAL THOUGHTS: There's one more show left until S&D with just a few things to shore up. I like how they've been able to keep some stories going for a while – like with Henley and James even if the overall story is a bit meh – while being able to believably book some short-term things that will make a difference at S&D – like the women's ladder match. Most everything happening at S&D, or scheduled at least, isn't just random and the culmination of stories. I still expect Perez to show up at the end of S&D or the ladder match, whichever occurs, but if it isn't the main event, then it's more likely she appears on NXT in two weeks.
Tune into PWT Talks NXT for more!