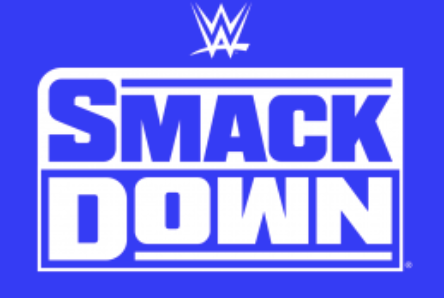 ---
SPOTLIGHTED PODCAST ALERT (YOUR ARTICLE BEGINS A FEW INCHES DOWN)...
---
WWE SMACKDOWN TV REPORT
APRIL 7, 2023
PORTLAND, OR AT MODA CENTER
AIRED ON FOX
REPORT BY ALEX McDONALD, PWTORCH CONTRIBUTOR
Announcers: Michael Cole, Wade Barrett
[HOUR ONE]
-The show opened with a video package of Wrestlemania with a Kevin Hart narration. The video then highlighted the big matches on the card. The ending highlighted the main event with Roman Reigns and Cody Rhodes. The video ended with an image of Roman Reigns with Paul Heyman and Solo Sikoa as Reigns held up the championships as pyro exploded behind him on the stage.
-Michael Cole welcomed the audience to the show as the camera panned the crowd.
-Sheamus' music played and the Brawling Brutes made their entrance. Cole said Friday's are fight night. As the Brutes made their entrance they showed a graphic and touted Triple H's appearance later in the show. Wade Barrett then hyped the main event between Jey Uso and Sami Zayn as a graphic was shown.
-Imperium made their entrance. As Imperium made their entrance Cole hyped a tag match with Rey Mysterio and Santos Escobar teaming against Damien Priest and Dominik Mysterio. Cole questioned how Sheamus and Gunther were walking after their match at Wrestlemania.
(1) BRAWLING BRUTES (Sheamus, Butch, & Ridge Holland) vs. IMPERIUM (Gunther, Ludwig Kaiser, & Giovanni Vinci)
Vinci started against Butch. Vinci took control but Butch fought back and took Vinci down with a big knee. Vinci ended up in the Brutes corner and Butch hit a running clothesline before he tagged in Holland. Holland took control but Vinci hit a springboard crossbody to take down Holland. Kaiser tagged in. He took down Holland and made the cover for a two count. Holland took back over and tagged Butch back in. Butch came off the top and landed on Kaiser's arm. Butch went to the arm of Kaiser but Kaiser slipped away and tagged in Vinci. Butch went after Vinci's arm then sent him to the corner. Butch went to the middle rope. Gunther distracted the ref. Kaiser tossed Butch off the middle turnbuckle and Vinci caught him to deliver a suplex. Butch was down as Imperium stood tall as they cut to break. [c]
Gunther had a headlock on Butch. The crowd cheered Butch on as he tried to fight out. Gunther shut it down and stomped at Butch. Gunther then knocked Sheamus off the apron. Cole said that Gunther currently has the fifth longest Intercontinental title reign. Gunther went back to the headlock but Butch ripped his hands apart. Vinci tagged in and went for a back drop but Butch landed on his feet. Kaiser and Holland tagged in. Holland went on the attack and took Kaiser down a couple of times. Holland then hit a running clothesline on Kaiser in the corner. Kaiser recovered and went for a butterfly suplex but Holland countered into an Alabama Slam for a near fall. Kaiser and Vinci tagged in and out and hit a double team move. Gunther then tagged in. Holland fought out of the corner and took down Kaiser and Vinci. Gunther dropped him with a chop then knocked Sheamus off the apron again. Gunther then hit a dropkick followed by a powerbomb into a pin. Butch broke the count. Gunther disposed of Butch then locked Holland in a Boston Crab. Holland crawled toward the corner and tagged in Sheamus. Gunther and Sheamus traded blows until Sheamus took Gunther down with a clothesline. Sheamus then hit a running powerslam before he set Gunther up and delivered the Ten Beats. Gunther collapsed and rolled into the ring. Sheamus went for a Brogue Kick but Gunther moved and took Sheamus down with a German suplex. Gunther hit a big boot then set up a powerbomb but Sheamus fought out and delivered White Noise for a near fall. Butch hit the ring and hit a big kick. Holland knocked down Kaiser. Vinci took out Holland and tagged in. Butch went to the top and took out Gunther and Kaiser on the outside. In the ring, Sheamus hit a big knee followed by the Brogue Kick on Vinci. Sheamus made the cover and got the win.
WINNER: Brawling Brutes in 12:00
-The Brutes celebrated in the ring as Imperium looked on from the ramp.
(McDonald's Analysis: I never get tired of seeing these teams against each other. The match was really good and everyone got their spots in. I hate the fact that Vinci and Kaiser always seem to lose, but it's kind of necessary given Gunther's status. It just feels as if they never win, regardless of the situation. Anyway, I'm interested to see where they go with these two teams coming out of this. Gunther's IC title reign has been great, but he could really benefit from a new crop of challengers that a draft would bring. That, or positioning guys like Butch and Santos Escobar to challenge him and seem credible. Other than that, it's hard to say who else he could work with. I love Sheamus against Gunther, but I don't know if they can go back to it again. I know Sheamus lost, but it would be nice to see him have a quick feud, win it, then challenge Reigns for the title. Maybe a Sheamus-Karrion Kross feud could work to bridge the gap.)
-They showed footage of Brock Lesnar standing over a fallen Cody Rhodes from this past Monday on Raw. Cole said we would take a look at the attack after the break. [c]
-Cole threw to a recap of Rhodes' loss to Reigns at Wrestlemania and the segment between them Monday on Raw. The video then turned to Brock Lesnar showing up to be Rhodes' partner. They then showed the match about to start, but Lesnar attacked Rhodes and left him laying. The video ended with Lesnar standing over a fallen Cody Rhodes.
-After the video, Cole said we still don't know why Lesnar attacked Rhodes. Barrett said Lesnar was upset that he was in the opening match on Night Two of Wrestlemania while Rhodes was in the main event.
-Kayla Braxton was in the back. She welcomed Paul Heyman. Heyman told the crowd not to boo him. Kayla asked Heyman why Lesnar attacked Rhodes. Heyman asked why tonight was different than other nights. He said he was going to pass over Kayla's question and talk about something more relevant, which is Roman Reigns. Heyman said the Bloodline headlined both nights of Wrestlemania because of Reigns. Jey Uso appeared and shook hands with Heyman. Heyman announced Jey. Jey asked Heyman and Solo Sikoa where Jimmy Uso was. Heyman said that Jimmy isn't in the arena because Reigns told him to stay home. Heyman said Reigns wanted Jimmy to watch Jey take out Sami Zayn all by himself. Heyman told Jey he needs to solve the Zayn problem by himself. Jey looked confused, then walked off. Heyman turned to Sikoa and said that either Jey will solve the problem, or Sikoa will.
(McDonald's Analysis: What a lame excuse for the Lesnar attack. I really hope that's not the reasoning they go with. Actually, anything would be better than that or something about Dusty Rhodes. Anyways, the segment with Heyman, Sikoa, and Jey was great. The look on Jey's face when he realized that Jimmy listened to Reigns and wouldn't have his back was gold. Jey knows that he's being messed with and being hung out to dry because he's the one who took the fall at Mania. It's a cool little wrinkle and another mind game from Reigns. It's obviously only a matter of time before Jey snaps, but I don't think it will be anytime soon. It's also interesting to note that Heyman kind of no sold the fact that the Usos lost the titles to Zayn and Owens. In most cases, it would feel like an oversight, but with everything else going on in this segment, I think it was intentional. Clearly, Jey is being punished, and most likely, the loss is the reason. Good stuff.)
-Ricochet made his entrance in the arena. Cole called him the highlight of the night. They showed a graphic for Ricochet against Ivar. Cole hyped the match for after the break. [c]
-Back from break they showed still shots of Wrestlemania with the Weeknd playing behind the shots.
-Ivar made his entrance with Valhalla. Cole explained that Erik and Braun Strowman have been banned from ringside.
(2) RICOCHET vs. IVAR (w/ Valhalla)
Ricochet kicked at Ivar. Ivar sent him off the ropes but Ricochet hit a hurricanrana then a dropkick that sent Ivar to the apron. Ricochet hit a springboard kick that knocked Ivar to the floor. Ricochet went for a dive but Ivar caught Ricochet and slammed him down. Ivar then splashed Ricochet against the apron video board. Ivar sent Ricochet back into the ring and delivered back elbows in the corner. Ivar motioned to the crowd then put Ricochet on the top rope. Ricochet fought Ivar off then hit a big kick. Ricochet came off with a sunset flip but Ivar wouldn't go down. Ivar went for a suplex but Ricochet landed on his feet and hit a knee. Ivar charged but Ricochet hit a knee of his own. Ricochet tried to lift Ivar but couldn't. Ricochet went for a backspring elbow but Ivar countered with a spin kick for a near fall. Ivar went to the top rope but Ricochet cut him off. Ricochet followed Ivar up. Ivar pounded on Ricochet and knocked him to the apron. Ricochet hit a springboard Frankensteiner then went to the top rope. Ricochet came off with a Shooting Star Press and got the win.
WINNER: Ricochet in 4:00
(McDonald's Analysis: Nothing match, really. A way to kill some TV time and that's fine. Ricochet and Ivar don't move the needle much, and without their partners at ringside, this was a match that served next to no purpose as it doesn't do anything for either team moving forward. Kind of a random match to throw on this show.)
-Kevin Owens was backstage. Sami Zayn approached. He asked Owens why he was staring at the titles. Owens said he was leering at them. Zayn said it was ok because he was looking at his earlier. Zayn said it was a big deal they won the titles. Owens said it's a big night for Zayn as he will face Jey and they can finally put the Bloodline behind them. Zayn said what Owens is saying is true, but he feels like he needs to talk to Jey. Owens asked what Zayn meant. Zayn said they did what they wanted, but he feels a sense of obligation to Jey. Owens asked if Zayn thought that Jey would want to have a nice chat with Zayn. He said the Usos loss makes Jey even more unpredictable. Owens said it was a bad idea for Zayn to talk to Jey. Zayn said he has to do it, and it will be ok.
(McDonald's Analysis: Was it just me or did that segment feel a little awkward? Both guys played their parts well and Owens made his case well, but Zayn still has a connection with the Bloodline and no matter what anyone says, he can't just move on without getting some closure. After the year he spent trying to become a part of their group, it makes sense. People in real life don't move on so quickly and Zayn shouldn't either. I'm interested in seeing how the conversation goes.)
-Raquel Rodriguez made her entrance. Liv Morgan followed with her own entrance. Cole said that Morgan and Rodriguez are the new number one contender's for the Women's Tag Team titles. They showed a graphic for Morgan and Rodriguez against Shotzi and Natalya. Cole hyped the match for after the break. [c]
-Shotzi and Natalya made their entrance. They showed a pretaped interview with the pair where they said they want to prove why they deserve a shot at the titles more than Morgan and Rodriguez. Barrett mentioned that Rodriguez and Morgan have a Women's Tag Team title match next week on Raw.
(3) RAQUEL RODRIGUEZ & LIV MORGAN vs. NATALYA & SHOTZI
Rodriguez took down Natalya. Shotzi tagged herself in. Rodriguez went for a powerbomb but Natalya countered with a headscissors that took Rodriguez to the outside. Shotzi hit a suicide dive then Morgan took Shotzi down. Rodriguez got back in the ring and went for a slam but Shotzi countered with a knee. Rodriguez then manhandled Shotzi and carried her around the ring. Morgan tagged in and they hit a double team. Morgan then hit a knee and covered Shotzi. Natalya broke up the pin. Natalya tagged in and went for a slam but Morgan rolled her up. Natalya countered into her own cover but Morgan kicked out. Shotzi knocked Rodriguez off the apron then tagged in. They hit a double team on Morgan then set up a Hart Attack but Rodriguez broke it up. Morgan hit Oblivion on Shotzi and made the cover for the win.
WINNER: Raquel Rodriguez & Liv Morgan in 3:00
-Cole hyped Rodriguez and Morgan's Women's Tag Team title match against Lita and Becky Lynch next Monday on Raw.
(McDonald's Analysis: I had some high hopes for Rodriguez and was genuinely interested in her. Now that she's hanging out with Morgan, I don't care about her anymore and she seems like she fell off a cliff since her debut and is searching for an identity. Funny how that works.)
-Madcap Moss was in the back playing video games with Xavier Woods. L.A. Knight appeared. He said there was an omission from Wrestlemania. He said it was him. Woods stood up to Knight and said that Knight wants to complain instead of creating his own solution. Woods said he beat Knight a couple of weeks ago and he'll beat him again. Knight said it's not a video game, it's Knight's game. He broke the controller and tossed it at Woods, then walked off.
-They showed a graphic for Triple H. Cole hyped his appearance for after the break and said he had big things to talk about. [c]
-They showed Wrestlemania stats set to music.
-Triple H made his entrance to his King of Kings theme. He got a loud reaction when he appeared.
[HOUR TWO]
-Triple H posed on the corners then stood in the center of the ring with a mic. The crowd cheered. Triple H said that will never get old. He welcomed everyone to Smackdown. He then said that there is nothing like Wrestlemania. Triple H said it's where the greatest athletes in the world come to make history on the grandest stage of them all. He said it's where hearts are broken and dreams come true. He mentioned the attendance and gates records they broke. He said as great as Wrestlemania was, it's now behind them. He said he's here to talk about the future. He asked the crowd if they were ready. Triple H then said that in a few short weeks it's time for the WWE Draft. He said it will change the future and the destiny of every Superstar in the back. He said everyone is eligible and the Draft will be bigger than ever. He said this year's draft will truly change the game. Triple H then said he's going to introduce someone who's changing the game. He then introduced Rhea Ripley.
(McDonald's Analysis: Really interesting that Triple H introduced Ripley in that way. I wonder if that's foreshadowing some type of face turn for her in the near future. Anyway, the announcement of the Draft is welcome news for me. I don't know what they mean about everyone being eligible, but that could mean something as we get to the actual date. Speaking of which, Triple H said "in a few weeks" and didn't give a concrete date. That was a little weird and made this announcement feel unfinished. I can't say this is what I thought this segment was going to be, but honestly, I'm not disappointed. I really, really, really hope that they stick to strict rules after this draft. I wish Triple H had come out and said that. Hopefully, that's what he meant about the draft changing WWE.)
-Ripley made her entrance with Judgment Day in tow. Triple H passed them on the ramp and shook hands with each member. He smiled broadly at Ripley. Cole called Ripley and Charlotte Flair's match great. He said it was one of the best championship matches he's seen at Wrestlemania. Barrett said it exceeded all expectations. Ripley took the mic and stood in the middle of the ring. She was met with a mixed reaction. She said that April 1, 2023 will go down in history as the night that sports entertainment changed forever, because she did the impossible. Ripley said she destroyed and dethroned Charlotte Flair. She said it's time everyone rises for Mami. She beckoned the crowd to rise for the greatest champion in WWE.
-Finn Balor took the mic and said he wanted to talk about Edge. He said Edge was a sicko for cutting his head open to win. Balor said even though he got fourteen staples in his head, Edge is nowhere to be found and he's still standing.
-Dominik Mysterio took the mic and booed him loudly. Dominik couldn't speak over the boos. He said he decided not to show aggression towards his dad. The crowd booed louder. Dominik threatened to stand there all night. The crowd chanted "you suck". Dominik said his father sucked for laying his hands on his own son. Dominik then said he couldn't hurt his own father. He said he can't say the same for Rey Mysterio because he saw the anger in his eyes. Dominik said he sees where the lines are drawn. He said Rey Mysterio and the rest of his family can go to hell and they can take Bad Bunny with them.
-Cole threw to a recap of the finish of the match between Dominik and Rey Mysterio. The video transitioned to Dominik's interference in the match between Rey Mysterio and Austin Theory on Raw. They then showed Bad Bunny taking down Dominik. Damien Priest then attacked Bad Bunny and put him threw the announce table. Cole said that they haven't heard Bad Bunny's medical status, but he's heard that Bad Bunny is in a bad way.
-Damien Priest took the mic. He said he hopes that Bad Bunny can forgive him. He said he forgives Bad Bunny for making him do what he did.
(McDonald's Analysis: Never mind what I said before about making Ripley a face soon. This promo didn't lend itself to that at all. It will be interesting if Judgment Day ends up on Smackdown with the show being so heel heavy already. They would have to do some serious shuffling around a move like that to even the sides out a little bit. Anyway, everyone did a good job here. The heat that Dominik has right now is absolutely incredible. It's hard to remember the last time someone was booed this much without some smattering of cheers for whatever reason. He's so natural in the role and honestly, gets better every time I see him. I really hope that he, at the very least, moves to Smackdown so I can keep writing about him and watching his journey. The recap of the Bad Bunny segment was necessary and comes off as a big moment for Priest who has been firmly lost in the shuffle. Hopefully, this angle can get him back on track.)
-Rey Mysterio made his entrance with LWO in tow.
(4) JUDGMENT DAY (Dominik Mysterio & Damien Priest w/ Rhea Ripley & Finn Balor) vs. Rey Mysterio & Santos Escobar (w/ Zelina Vega, Cruz Del Toro, & Joaquin Wilde)
Mysterio started against Dominik. They stood face to face, then Dominik tagged in Priest. Priest kicked Mysterio in the gut then landed a big right. Priest pounded on Mysterio in the corner then tossed Mysterio into the other corner. Dominik tagged in and punched at Mysterio while Priest held him up. Dominik posed for the crowd then kicked at Mysterio. Dominik whipped Mysterio into the corner hard then taunted Escobar. Dominik mounted Mysterio and rained down punches. Dominik kicked at Mysterio then hit a vertical suplex. Dominik made the cover but Mysterio kicked out quickly. Dominik sent Mysterio to the corner and charged but Mysterio caught him with a big boot. Mysterio tagged in Escobar and Escobar took down Dominik then took a shot at Priest on the apron. Escobar hit a crossbody followed by a backbreaker on Dominik. Mysterio knocked Priest off the apron. Mysterio then hit a dive on Dominik. Escobar lifted Mysterio to his shoulders and they posed in the ring as Dominik and Priest were down at ringside. [c]
Priest was in control of Escobar. He made a cover for a near fall. Escobar fought up and punched at Priest. Priest hit a front STO then tagged in Dominik. Dominik put a headlock on Escobar and rode him on the mat. Escobar fought to his feet and moved toward the corner. Dominik hit a knee to Escobar's gut but Escobar hit a backdrop and tagged in Mysterio. Mysterio hit the ring and knocked Priest off the apron then took Dominik down with a hurricanrana. Mysterio ran the ropes but Dominik countered with a Michinoku Driver for a near fall. Dominik lifted Mysterio and set up for powerbomb. He thought better of it and went for a sunset flip but Mysterio countered and took Dominik down. Mysterio hit a springboard moonsault and made the cover for a near fall. Mysterio then set up Dominik for a 619. Ripley pulled Dominik out of the way. Zelina Vega took out Ripley with a hurricanrana at ringside. Ripley chased Vega into the crowd. In the ring, Priest tagged in. Mysterio hit the 619 on Dominik and tagged in Escobar. Escobar lifted Dominik to his shoulders. Priest took out Mysterio then hit Escobar with South of Heaven for the win.
WINNER: Damien Priest & Dominik Mysterio in 10:00
(McDonald's Analysis: Match was solid, but not anything great. I actually expected a little more with the wrestlers involved. I know I brought this up with Vinci and Kaiser earlier, but the same rings true for Escobar as he never wins. Escobar has a lot of potential and they could do a lot with him, but he doesn't seem to be a priority right now and that's a shame.)
-Sami Zayn walked in the back. He stopped an attendant and asked if they'd seen Jey anywhere. Zayn kept walking. [c]
-They showed highlights of Shinsuke Nakamura and Cole hyped his return for next week on Smackdown.
(McDonald's Analysis: This might sound crazy, but if they book Nakamura correctly and make him seem like a big deal, they could get a one off match against Reigns with him. Again, I know that sounds nuts given how he's been booked in the past, but it is doable in the right citcumstance.)
-Jey Uso was in the back. Sami Zayn approached. He said maybe Owens was right and Jey doesn't want to talk. Zayn told Jey there's a way out for him. Zayn said that everything that he said would happen, has happened. Zayn said he told Jey he and Owens would win the titles and the Bloodline would start crumbling and that's what's happening. Zayn said if it's what Jey wants, Zayn will beat him until he knocks some sense into him, but that's not how things have to be. Jey looked off and didn't respond. There was a loud sound in the background. Zayn turned and ran over. Owens was on the ground with an equipment crate on his leg and wrestlers gathered around. Adam Pearce leaned over Owens. Zayn yelled for a trainer. Cole said that Owens was obviously attacked by Solo Sikoa.
-Jey made his entrance in the arena. [c]
(McDonald's Analysis: It probably doesn't mean anything, but Jey Uso's new shorts don't say "Bloodline" anywhere on them. Again, probably doesn't mean anything.)
-Cole and Barrett hyped Monday's Women's Tag Team title match. They then hyped Xavier Woods against L.A. Knight for next week's Smackdown.
-Jey was in the ring waiting for Zayn as his music played. Zayn was shown in the back. Kayla Braxton approached and asked about Owens. Zayn said that Owens is in the medical room and he doesn't think he's coming out tonight. He said that Owens was right and the Bloodline is more dangerous now. Zayn then said that Jey Uso isn't the only one with a problem that's going to get solved now.
-Zayn made his entrance. Zayn wore both belts around his waist. Zayn held up the titles and stared Jey down. Jey circled Zayn and the bell rang.
(5) JEY USO vs. SAMI ZAYN
Jey and Zayn locked up and Zayn took Jey to the corner. They locked up again and Jey took Zayn to the corner this time. They broke and Zayn talked trash to Jey. They locked up yet again and Jey put Zayn in a headlock. Zayn shot Jey off the ropes and Jey took Zayn down with a shoulder tackle. Jey ran the ropes and Zayn took him down with a shoulder tackle of his own. Zayn then stayed on the attack and clotheslined Jey over the top rope and to the floor. Zayn started to run the ropes but he stopped when Solo Sikoa appeared on the stage. Sikoa stared down Zayn and Zayn stared back from the ring as Jey regrouped at ringside. [c]
Jey was on the top rope but Zayn cut him off. Zayn pounded on Jey on the top rope. Zayn hit an Exploder Suplex off the top and both men were down. Jey tossed his arm sleeve to the crowd as both men got to their feet. They traded blows. Jey hit a big kick that sent Zayn to the corner. Jey charged but Zayn caught him coming in. Zayn climbed to the top and leapt off but Jey caught him with a superkick. Jey made the cover for a near fall. Jey talked trash to Zayn and shoved him into the corner. Jey smacked Zayn. Zayn got angry and hit an Exploder on Jey into the corner. Zayn charged for a Helluva Kick but Jey ducked and rolled up Zayn for a near fall. Zayn then hit a Blue Thunder Bomb for a near fall. Sikoa looked on from ringside. Zayn pulled Jey to the mat and landed some punches. Zayn went to the apron and stared down Sikoa then climbed to the top rope. Jey met him there with a big kick. Jey followed Zayn up and set up for a superplex but Zayn held on. Zayn landed shots on Jey and fought him off. Jey recovered and knocked Zayn to the apron with a headbutt. Jey choked Zayn in the ropes. The ref pulled Jey away and was distracted. Sikoa hit the Samoan Spike on Zayn. Jey followed up with a flying kick and covered Zayn for the win.
WINNER: Jey Uso in 11:00
-Sikoa entered the ring and stared down Jey. Jey posed. Sikoa then beat down Zayn as Jey looked on from the corner. Sikoa continued the beat down with big blows on a downed Zayn. Sikoa set up for another Samoan Spike but Jey grabbed Sikoa's arm and stopped him. Jey yelled at Sikoa that it was enough. Zayn made his way to his knees. Jey then hit a superkick to Zayn. Jey ordered Sikoa to get a chair then beat on Zayn in the corner.
-Matt Riddle's music played and he hit the ring. He hit Jey with a superkick then a ripcord knee. Sikoa entered and Riddle landed a series of strikes. Sikoa retreated with Jey and they backed up the apron as Riddle and Zayn stood tall in the ring.
(McDonald's Analysis: Really good match for eleven minutes. Zayn has really become the king of the good 10-12 minute WWE style match over the last year and a half. They're all good and he's done it with a variety of opponents. I thought for a second there that we were going to get some more storyline development, but it appears Jey will stay in the Bloodline for now. Technically, he did what Reigns asked of him, so he has that chip in his pocket for future interactions with our Tribal Chief. On a completely separate note, Jey's new gear is ok, but I really hope he finds something slightly better than this if he does indeed break out on his own. On that same topic, he really needs a solo finisher that's strong. It's a shame that Orton is still in the company and uses the RKO because the Diamond Cutter would be perfect for Jey when he does break away because it's something he could hit on all members of the Bloodline "out of nowhere" and in dramatic fashion. Of someone thinks of another finisher in a similar vein, let me know in the comments. Speaking of the RKO, Riddle's return to Smackdown was a little odd here, but as many know, I think Riddle has a ton of talent and could be a big time babyface, so I'm glad he got this spot and will be involved with the Bloodline. Riddle and Sikoa would be a great feud going forward and both guys could really benefit from that. Riddle slots in well here, and with the need for babyfaces on Smackdown, he fits in better here than he does on Raw. I don't know if that matters right now with the draft around the corner, but it's worth mentioning. Overall, a really good episode and I think this should squash some of the overreactions after the "terrible" episode of Raw with Vince McMahon on headsets again. Everybody breathe, it appears to be a one off at this point, and this show was a positive sign going forward.)