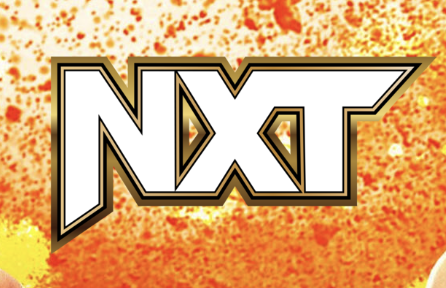 ---
SPOTLIGHTED PODCAST ALERT (YOUR ARTICLE BEGINS A FEW INCHES DOWN)...
---
NXT TV REPORT
MAY 2, 2023
WINTER PARK, FLA. AT THE CAPITOL WRESTLING CENTER
AIRED TAPED ON USA NETWORK
REPORT BY KELLY WELLS (@spookymilk), PWTORCH CONTRIBUTOR
NXT Commentators: Vic Joseph, Booker T
Ring Announcer: Alicia Taylor
Backstage Correspondent(s): McKenzie Mitchell
Tonight after the show, join me, Bruce Hazelwood & Nate Lindberg to break down the show with calls and emails.
•STREAM LIVE HERE ABOUT 15 MINUTES AFTER THE SHOW CONCLUDES
•CALL: (515) 605-9345
•EMAIL COMMENTS/QUESTIONS: pwtorchnxt@gmail.com
•IF YOU DON'T LISTEN LIVE, DOWNLOAD OR STREAM THE FULL SHOW POST-RECORDING
---
[HOUR ONE]
-Alba Fyre, Isla Dawn, Indi Hartwell, Apollo Crews, Zoey Stark, JD McDonagh, Von Wagner, Pretty Deadly, Katana Chance, Kayden Carter, Odyssey Jones, Xyon Quinn, Indus Sher and Grayson Waller were all drafted to the main roster in the past week, which was run down before the show got going. The women's tag championship sure is interesting given both teams were called up.
(1) WES LEE (c) (w/Tyler Bate) vs. DREW GULAK (w/Charlie Dempsey) – NXT North American Championship match
Shotgun dropkick by Lee to open. He threw a few rights and Gulak bailed. Dempsey jumped up on the apron for the weak distraction and Gulak rolled up Lee for two. Lee trapped Gulak for two and Gulak returned the favor as Vic mentioned that Wes Lee is the second-longest reigning North American Champion, and a successful defense here would make it the largest number of defenses in a reign. Lee put Gulak up in a corner and went up with him. Gulak blocked a superplex and tried to deadlift Lee, then instead tossed him to the mat and hit him with a flying lariat for two.
Gulak stomped Lee for two, then taunted Tyler Bate who was on the outside. Gulak worked a double chinlock. Lee fought to his feet and Gulak threw some rights. Lee managed to get in some rights also. The two exchanged shots until Lee took over on offense. Lee hit an uppercut in the corner, then threw a kick. Gulak blocked a German suplex and bailed, just to get hit with a tope as he tried to regroup. Lee rolled Gulak in and Dempsey attacked Lee, but Bate came flying over the steps with a lariat to take out Dempsey. Gulak caught an uppercut as he tried to reach out for Lee. Lee entered and hit the Cardiac Kick to finish.
WINNER: Wes Lee at 5:22.
(Wells's Analysis: a satisfying opener that was about half as long as the usual opener. I assume at some point, Tyler Bate – who's only here to even the odds against Dempsey in storyline – will provide Lee's biggest challenge yet and will become the next North American Champion)
-Bron Breakker's destruction of Carmelo Hayes and Trick Williams last week was covered. [c]
-Alba Fyre and Isla Dawn acknowledged this was their final night in NXT, but one more unholy night must commence. They said tonight, they were extinguishing the final flame of Katana Chance and Kayden Carter. Fyre said they were leaving NXT not in the light, but in eternal darkness.
-Trick Williams was in the ring with a mic. He suggested that Carmelo Hayes had ended up in the hospital and was still banged up. He said he went to high school with Carmelo Hayes and while at first he was just looking for ladies, he also had to figure out who he was going to run with, and that was always Hayes. He said Melo don't miss, but if he ever does, Trick's pulling down the rebound.
Bron Breakker hit the ramp and said he could see who the tougher one was, since he speared Trick and put him through a table, but he was still standing. He said it made his match at Battleground much easier. He said he had the unique opportunity to humiliate Carmelo Hayes in his hometown in front of his family. Bron tried to leave, but Trick stopped him and said they should handle this like men. Breakker said there was only one man in the ring, and he'd hate to destroy a mouthpiece. Breakker put on the brakes and said he'd do it next week, and it would be a preview of Battleground and he'd break Williams in half. A good segment from both in their changing roles.
-McKenzie Mitchell interviewed JD McDonagh for a few seconds before Noam Dar showed up. He wanted McDonagh to have his back tonight. McDonagh said Dar only cared about the Heritage Cup, which is why he never gave McDonagh a shot at it. He warned Dar to stay out of his way, or he'd take the Heritage Cup to Monday Night Raw with him.
-Gigi Dolin entered ahead of her match. [c]
-Hype for Dani Palmer's in-ring debut later on the show came in the form of some impressive training videos.
(2) GIGI DOLIN vs. JACY JAYNE
Jayne was still getting some decent heat, so hopefully she's made some strides as a worker since the last unfortunate outing against Dolin. Dolin threw some rights to open and Jayne hit a knee lift. Dolin chucked Jayne from the ring but Jayne caught a PK attempt and Jayne laid her out on the floor, then jawed with Dolin's brother, who wasn't acquainted with even the most basic acting concepts, before heading back in after Dolin.
Dolin took out Jayne and then hit a kick that showed a lot of light. Uranage by Dolin got two (it's The Rock's birthday, so I'm glad we got at least one of those). Dolin hit a lariat to the back side of Jayne, then took her outside and tossed her into the barricade to wake up the crowd. Back inside, Jayne was bleeding absolutely everywhere from some exposed steel. Not sure if the match went home as a result or if it was meant to happen this soon, but Jayne hit her finisher to win. She jawed with Dolin's brother briefly and Vic threw to hype for the next match and the show went to commercial. It does feel like this ended abruptly. [c]
WINNER: Jacy Jayne in 3:21.
(Wells's Analysis: Besides the crimson mask as a result of taking some exposed steel perhaps ending the match early, the two of them still just don't seem to have a lot of chemistry when they're opposing one another in the same way they did as mates. Like in their first singles match, the two seemed to work at half-speed)
(3) AXIOM vs. SCRYPTS
Scrypts flew in for a pre-bell attack. Axiom evaded the first shot but ate a second. The bell sounded and the two went at it with quick offense. Axiom worked a leg submission and Scrypts reached the apron and bailed. Scrypts flew and hit a…twisting 450?…off the announce table onto Axiom for a "holy shit" chant that was apparently quick enough that USA didn't catch and bleep it.
Back inside, both guys avoided some offense until Scrypts hit a moonsault for two. Scrypts dismissively kicked at Axiom's head, then yelled that he was weak. Axiom returned with chops and rights, then a dropkick and a suplex out of the corner. Axiom came off the top but Scrypts dropkicked him out of the air. Scrypts measured Axiom, but got hit with a stiff-looking flash knee for a long two. Scrypts avoided Axiom's finisher but ate a kick. A second attempt at The Golden Ratio was successful.
WINNER: Axiom at 4:15.
Axiom helped up Scrypts afterward, but Scrypts threw a right. Axiom did the same, then unmasked Scrypts to an immediate "Reggie" chant.
(Wells's Analysis: Scrypts is so impressive in some ways, but his character was basically dead on arrival and he's mostly counted the lights on the heel side of things as well. The unmasking was essentially necessary as a next move to try to salvage anything from this run, so this match existed solely to get us there. Good high-flying stuff, though)
-Josh Briggs, Brooks Jensen and Fallon Henley chatted at Henley's bar. Jensen acknowledged that he learned some business sense from Kiana James, and he ran down some ideas for the bar to an impressed Briggs and Henley. Two young women from the PC showed up and asked Jensen if he wanted to have a drink with them. He politely declined and his friends acknowledged his growth. Low bar, but that was the best these three have all done in one of the many, many scenes they've been given over the last few months.
-Dragon Lee entered for his match. [c]
(4) DRAGON LEE vs. JD MCDONAGH
"You deserve it" chant for McDonagh upon his entrance. As a heel, he didn't acknowledge it, though it seemed like Lee was nodding along. Quick mat reversals to open. McDonagh yanked the fabric on the back of Lee's mask to back him into a corner to boos. Rope run and Lee tossed McDonagh over him with his legs, and McDonagh almost wasn't able to tuck his head in a very scary moment that many of the fans in attendance noticed as well. Lee hit some corner hip attacks, then set up for a third but McDonagh dropkicked him out of nowhere. McDonagh set up Lee in the tree of woe and charged, but Lee pulled himself up and McDonagh crotched himself on the corner post. The camera caught his wonderful overreaction. Lee booted McDonagh from the ring on the ramp side, where Noam Dar had showed up with his Heritage Cup to observe. The match went to split-screen. [c]
[HOUR TWO]
McDonagh had Lee grounded with a body scissors. McDonagh released and threw a fist to Lee's rear side. He took Lee up the corner and teased an unmasking to huge boos. Lee elbowed McDonagh to the mat and then hit a cross-body. Lee threw a series of rights and then hit a huracanrana to dump McDonagh. He hit a plancha, then rolled McDonagh in and went to the top for a double stomp for a long two. Action went to the spron where both guys got some shots in. Lee hit a flash knee and McDonagh hit a DVD to the apron to an "NXT" chant as both guys sold. The referee got to nine and Lee charged into the ring to save himself to cheers and an annoyed McDonagh. The two exchanged shots and Lee hit a snap German and a poison rana, then came off the ropes into an inside-out lariat from McDonagh. The crowd was in a frenzy after the rapid flurry.
The two hit their feet and exchanged shots. "This is awesome" chant. Dragon Lee rolled through a powerbomb and then hit his own for a long two. Lee crawled to the corner and fought his way up, but McDonagh shook the rope to stop Lee's momentum. The two jockeyed for position until McDonagh hit a Spanish Fly from the top followed by a spinebuster for two. Canadian Destroyer from Lee sent McDonagh to the outside. Lee ducked a shot from Noam Dar and laid him out, but the extra moment was enough as he entered the ring and McDonagh hit The Devil Inside to finish.
WINNER: JD McDonagh at 14:58.
"Thank you JD" chant. Dragon Lee hit a tope on Dar and chased him off.
(Wells's Analysis: Absolutely one of the best matches ever on NXT weekly TV, which I thought was possible with these two but didn't know if they'd get the time. I prefer when the wrestlers moving up are successful in their farewell matches, though it's so rarely done. In this case it helped move Lee to his next program while positioning McDonagh as a winner ahead of his Raw debut.)
-Kayden Carter and Katana Chance talked in te locker room. Chance said a Raw team and a SmackDown team were going to battle for the NXT Tag Team Championships, which has never happened. They gassed each other up ahead of their match. Chance said it was a hug moment. Carter wasn't all about it, but she couldn't stop it.
-Joe Gacy, wearing some truly idiotic sunglasses, hyped up the Schism ahead of his match with Joe Coffey. If he wins, The Dyad gets a tag team championship match with Gallus. After the Dyad left, Ava Raine said "After you do this for them, do something for you" to Gacy. [c]
-A series of women have been attacked in the parking lot. We got a lot of twitter reactions on the sidebar, with someone called "NXT Unknown" saying they'd reveal themselves soon.
(5) JOE COFFEY (w/Gallus) vs. JOE GACY (w/Schism) – if Gacy wins, The Dyad get a tag team championship match; if Coffey wins, the Dyad can't challenge as long as Gallus are champions
Coffey battered Gacy in the corner, then hit a cross-body. Gacy managed a flash knee. He slammed Coffey, then went for a senton, but Coffey got his knees up. Gacy hit a uranage and worked a headlock. Coffey hit an uppercut and threw rights and elbows. Belly-to-belly suplex by Coffey got two. Gacy hit a hard right and laid out Coffey with a belly-to-back for two. Gacy charged the corner and Coffey hit him with a right, then hit a missile dropkick. Glasgow Sendoff by Coffey. Coffey covered but Rip Fowler put Gacy's foot on the rope. As the ref dealt with the Dyad, Ava Raine pretended Coffey had smacked her in the ring. Coffey tried to figure out what was happening and Gacy finished him off to get a title match for the Dyad. Backstage, Ivy Nile complained that Ava Raine keeps getting away with this.
WINNER: Joe Gacy at 3:21.
(Wells's Analysis: They didn't mesh perfectly, but it was okay hard-hitting action to get to the next step)
-Dani Palmer had a video chat with Sol Ruca, who pumped her up before her debut match. Tank Ledger and Hank Walker showed up and did the same. Oba Femi passed by and the guys wanted him to get hyped as well, but he stoically moved on. [c]
-Eddy Thorpe was interviewed after some training. Damon Kemp tossed him a water bottle and told him to throw it away because he's the new guy. Damon Kemp called Thorpe "young boy" in a taunt based on his time in the young lion program in New Japan and took off. Thorpe quietly said "young boy" and stared at him.
(6) DANI PALMER vs. TATUM PAXLEY
The women seemingly forgot to wait for the bell to get started. Quick reversals to open. Palmer hit a rope-assisted rana and then a dropkick for two. Headlock by Palmer, but Paxley charged her into the second buckle. Paxley hit an elbow for two. Paxley worked a headlock with some torque. She transitioned to an abdominal stretch. Palmer snuck out the bottom and kicked upward to strike Paxley. Palmer hit a running back elbow and a rude awakening. The audio and video were waaaay off from one another and I don't think it's an issue specific to me. Palmer hit a top-rope finisher.
WINNER: Dani Palmer at 3:55.
(Wells's Analysis: Too bad seeing Paxley in this position as she's improved so much since her debut. Palmer needs polish and reps, but this was a pretty strong debut)
-Duke Hudson and Thea Hail waited for class to start. Andre Chase didn't show up so Hudson started teaching. A student asked if this means there's no pop quiz this week. Hudson told everyone to rip their papers and they did while cheering. "Duke University…I like the sound of that."
-Isla Dawn and Alba Fyre walked in the back ahead of their championship match. [c]
-Von Wagner and Mr. Stone talked and looked through a scrapbook. Wagner talked about his father (Beau Beverly, real name Wayne Bloom) wrestling as a Beverly Brother. Stone took note of a different photo of (probably) Wagner as a child with stitches all over his head, passing over the top of his skull. Wagner left and wouldn't talk about it.
(7) KAYDEN CARTER & KATANA CHANCE vs. ALBA FYRE & ISLA DAWN (c) – NXT Women's Tag Team Championship
Alicia Taylor handled formal introductions. Before the bell could ring, the champs attacked the challengers and action went outside. Fyre and Chance got into the ring and the ref called for the bell. Rollup by Chance for two. Dawn tagged in and cut off a tag, but Chance hit a heel kick so she could tag Carter. All four women ended up outside the ring and the babyfaces cleaned up as the match went to split-screen. [c]
Chance controlled Fyre in the ring. She hit a rana and battered Fyre in the corner. Rolling heel to the back from Chance. Carter tagged in and the faces hit a tandem spot on Fyre and Carter covered for two. Chance made a blind tag and Carter tried to slam Chance onto Fyre, but Fyre got her knees up. Dawn tagged in and Fyre hit a Swanton allowing Dawn to cover. Chance broke it up. Carter took out Fyre with a flatliner and again, it was a mess as everyone got shots in. Carter tagged in and Chance, with a nosebleed that didn't seem like much on a night when Jacy Jayne bled everywhere, hit a splash from the top. Both sides regrouped in their corner, then continued what has almost entirely felt like a tornado match. Fyre went up in the face corner but a tag was made and he challengers hit a double Spanish Fly for two. All four got involved yet again and Fyre used Chance as a weapon to clear out Carter. The champs hit a tag finisher and Vic sold it like death because they were going to take the championships away from NXT and to SmackDown. It was never acknowledged that if the challengers had won, they would take the championships away from NXT and to Raw.
WINNERS: Alba Fyre and Isla Dawn at 9:13.
(Wells's Analysis: No flow at all as the match had all four involved at nearly all times. Heat in tag team wrestling doesn't work in that kind of setting, and this was one of the biggest offenders in recent memory. The specific work done was strong, so it's a bummer the match was so chaotic)
-Dijak cut a promo on Ilja Dragunov ahead of their upcoming battle.
-Indi Hartwell hobbled on crutches backstage. After the break, she enters an NXT ring for the last time. [c]
-Apollo Crews and Trick Williams talked out in the parking lot. Crews acknowledged they had wars in the past but he saw a lot in Trick. He told him to keep grinding because he could be on Raw or SmackDown next year. Straightforward stuff, but a good enough sendoff for Crews and a good scene for Williams as he no longer acts the heel in Hayes's corner.
-Indi Hartwell was greeted with a "You deserve it" chant. She looked sadly at the belt, perhaps giving the major part of the segment away. She talked about her time in The Way and put over all members, finishing with her "Sexy Dexy." She said she couldn't believe her fortune in winning the NXT Women's Championship. She said she wasn't going to let her championship reign end on the medical table, but then came Friday, when she was drafted to Monday Night Raw. She said come Monday, May 8th, that will be her new home. She said starting next week, there would be a tournament for the Women's Championship and she wished the women luck. She said "Don't cry because it's over – smile because it happened." She left her belt on the mat and said "Okay, now I need to figure out how to get out of this ring." As she went out between the ropes, Dexter Lumis rolled out from under the ring and he carried Indi out to cheers.
The camera focused in close on the Women's Championship belt, and Tiffany Stratton grabbed it and held it up. Cora Jade showed up opposite her and tried to wrestle it away. A bevy of women entered the ring and battled as the show went off the air six minutes past the hour.
(Wells's Analysis: Between the callup and the injury, there wasn't much else that could be done other than to vacate a championship on a show that's pretty famous for vacating championships. That said, it feels proper, as the large number of callups essentially signal a new generation in the show's development.)
---
FINAL THOUGHTS: NXT had a lot of work to do to navigate around the callups, either by having players work the show for the final time tonight, or to set in motion for that time to be very soon. I think they mostly got away with it tonight as they also moved a lot of pieces forward toward Battleground, unmasked Reginald, and featured some of their freshest talent. It wasn't a banner night for the show or anything, but I'll have mostly positive things to say on PWT Talks NXT tonight. Stream live with us or check it out tomorrow.