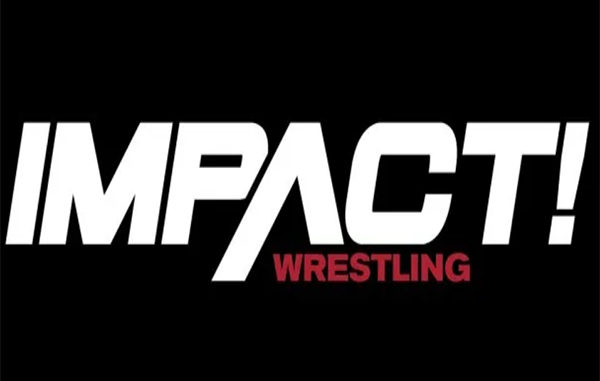 ---
SPOTLIGHTED PODCAST ALERT (YOUR ARTICLE BEGINS A FEW INCHES DOWN)...
---
IMPACT WRESTLING TV REPORT
MAY 11, 2023
CHICAGO, IL AT CICERO STADIUM
AIRED ON AXS TV (RECORDED)
REPORT BY DARRIN LILLY, PWTORCH CONTRIBUTOR
Commentators: Tom Hannifan, Matthew Rehwoldt
-Clips of Trinity's debut from last week.
-"We own the night" open.
(1) MASHA SLAMOVICH vs. KILLER KELLY
Kelly went for a quick roll up for a two count. Masha gave her a headbutt and clotheslined her to the mat and got a two count of her own. Masha repeatedly tossed Kelly to the mat by her hair. Kelly made a comeback and kicked Masha to the outside. Kelly threw Masha back in the ring and hit her with a series of forearms. Kelly booted Masha in the corner. Kelly gave Masha a series of clotheslines and followed with a fisherman's suplex for a two count. Masha dropped Kelly on the ring apron. Back in the ring, Masha stomped Kelly and ran her face into the turnbuckles. Masha choked Kelly, then they traded punches and kicks. Masha sat on Kelly's back and pulled her hair. Kelly ran Masha into the corner. Kelly suplexed Masha. Masha rolled up Kelly for a two count, then followed with a reverse piledriver for another two count. Kelly sat on Masha's back and put her in a submission. While she was in the hold, Masha pushed off the turnbuckles, sent Kelly to the mat, and pinned her. Kelly kept the hold on Masha, but let go and left.
WINNER: Masha Slamovich in 10:00.
(D.L's Take: Good hard, hitting match-up. They worked well together and thankfully it looks like the feud will continue. It's a good omen for the rest of the show if this was just the first match.)
-Kenny King talked to Sheldon Jean in the locker room. King said that Jean had a chance to turn his potential into something tonight and had an opportunity to prove himself against Nick Aldis. [c]
-Hannifed talked about the Impact Down Under Tour coming to Australia.
-Footage of Trinity's debut from last week.
-Gia Miller interviewed Trinity backstage. Trinity said she was excited about her debut. She said she was here to challenge herself. Jai Vidal interrupted and took a selfie, then walked off. Gia explained that he works here.
-Kenny King walked down the ramp and joined the commentators. Rehwoldt hugged him.
(2) NICK ALDIS vs. SHELDON JEAN
Hannifan noted that it was Aldis' first match in Impact in six years. King explained that he has a history of helping people out, so that's why he's helping Jean. Jean attacked Aldis at the bell, but Aldis recovered and took Jean to the mat. Jean regrouped on the outside. They brawled on the outside. Jean threw Aldis into the post then rolled him back in. Jean took Aldis down with a leg lariat and got a two count. Jean choked Aldis in the ropes, then posed. Aldis made a comeback with clotheslines. Aldis got a two count after a slam. Aldis knocked Jean off the ropes, then dropped an elbow on him. Aldis looked at King. Aldis put Jean in the cloverleaf and Jean tapped.
WINNER: Nick Aldis in 4:00.
(D.L.'s Take: Solid, but brief, return for Aldis to re-introduce himself to the audience. Jean showed good potential.)
-Joe Hendry and Dirty Dango were backstage continuing their investigation. Johnny Swinger and Zicky Dice walked in. Dice complained about Santino taking back Swinger's win last week. Dango challenged Swinger to a match tonight. Dango called Santino. Santino asked who it was and Dango said "Dango from wrestling". They agreed to the match. Hendry agreed to go to Dango's birthday party, then Dango informed him that it was just the two of them. [c]
-Part Three of Gia Miller's sitdown interview with Frankie Kazarian. Kazarian said he saw his match against Josh Alexander as perhaps his only chance to win the world title. He said it's still his goal. He said despite his recent matches, the world title is still on his mind. He said he wants to be the guy to lift people up. He wants to help the company that put him on the mat. He said it will be his legacy.
(3) DECAY (Black Taurus & Crazzy Steve) vs. THE GOOD HANDS (John Skyler & Jason Hotch)
Sklyer did mic work before the match and called the Chicago fans a dumpster fire. He said the Chicago Cubs had a better chance of winning the World Series than Decay does of beating them. [c]
Steve and Sklyer started the match. Steve got the early advantage. Taurus dropkicked Skyler low. Fans chanted for Taurus. Taurus did a rana and powerslam on Skyler for a two count. Steve elbowed Skyler. Hotch raked Steve's face to get the advantage for his team. Steve bit their hands and rammed them into each other. Skyler gave Steve a back suplex. Steve gave Skyler a flatliner. Brian Myers walked down the ramp slowly. Taurus made the hot tag and ran wild on the Good Hands. All four wrestlers fought in the ring. Steve did a dive on Skyler on the outside. Myers pulled Steve off the apron and clotheslined him. Taurus pulled Myers' hair, but the Good Hands used a double team and Skyler pinned Taurus. Myers celebrated with the Good Hands and walked up the ramp.
WINNERS: The Good Hands in 6:00.
(D.L.'s Take: Short match, but it looks like the Good Hands are going in a new direction. Taurus continues to be underutilized.)
-Impact Plus Flashback Moment of the Week from No Surrender 2009. Taylor Wilde and Sarita became the first ever Knockouts Tag Team champions.
-Champagne Singh and Shera were talking with Steve Maclin backstage. Maclin was mad that he had to face Rhino this week. He blamed Singh and Shera and said their partnership was over. Maclin walked off. Shera said they had to fix this. Singh said he had an idea. [c]
-Shera and Singh were attacking Heath backstage, but security broke it up. Rhino ran in and was angry. A referee informed him that his match was starting now as security called for a doctor.
(4) STEVE MACLIN (c) vs. RHINO — Impact Wrestling World Title match
Hannifan noted that Rhino had won the world title (then called the NWA title) 17 years ago. Dave Penzer did the in-ring introductions. This was Maclin's first title defense. Rhino had the early advantage but Maclin came back with chops. Rhino came back with chops and a clothesline. Rhino was going for the Gore, but Maclin rolled out of the ring. Rhino crotched Maclin on the guard rail, then threw him back in the ring. Maclin made a comeback, then went after Rhino's knee. Maclin got a two count, then put Rhino in a leglock. Maclin fought off Rhino's comeback. Maclin missed a diving headbutt. Rhino came back with punches as the crowd cheered him on. They fought on the ropes. Rhino gave Maclin a superplex and got a two count. Rhino gave Maclin a spinebuster and got another two count. Maclin made a comeback, gave Rhino the Gore, and got the pin.
WINNER: Steve Maclin in 9:00.
After the match, Maclin attacked Rhino at ringside and went after his knee. Maclin hit his knee with a chair. Hannifan called Maclin a "son of a bitch". Maclin continued his attack. Maclin pulled out a shovel from under the ring. Maclin repeatedly hit the chair that was on Rhino's knee. Security finally broke it up. Maclin grabbed the belt and walked up the ramp. [c]
(D.L.'s Take: A good win as Maclin's first title defense. Rhino got plenty of offense, but Maclin won definitively and looked strong going into his match at Under Siege. Fans were really into this and Maclin got great heat for his post-match attack.)
-Officials put Rhino on a stretcher and into an ambulance during the break. Scott D'Amore told him they would take care of this. D'Amore and Maclin argued outside of the ambulance. D'Amore said the match at Under Siege would be No DQ. Maclin tried to go after Rhino again but PCO showed up and fought off Maclin.
-Joe Hendry's music played and he walked to the ring. Fans chanted "We believe". Hendry talked about his nose injury. He said for most people, it would be a career ender. He said he talked to Michael Jordan on the phone. He allegedly defied Jordan's advice and said he would continue wrestling. He introduced Dirty Dango.
(5) DIRTY DANGO (w/Joe Hendry) vs. JOHNNY SWINGER (w/Zicky Dice)
Swinger had the early advantage. Dango caught Swinger's foot, then suplexed him and got the pin.
WINNER: Dirty Dango in 2:00.
(D.L.'s Take: Pretty much all comedy.)
-The Design vignette. Deaner said that Sami Callihan had a chance to be part of something bigger than himself but he chose betrayal and it caused him pain. He said if Sami continues down that path, he will get more pain. He talked about Sami trying to find backup. Deaner said he has more than a family; he has an army. The guys in yellow hoods walked in. Two of the guys attacked the group. They pulled off their hoods to reveal Sami and Rich Swann. Security broke up the brawl. [c]
-Hannifan wished Mike Bailey good luck in the NJPW Best of the Super Juniors tournament.
-Brian Myers ran into Moose backstage. Moose asked why Myers was helping the Good Hands. Myers said they could still be a team and he could mentor the Good Hands. The Good Hands were excited about being part of the Learning Tree.
-Hannifan and Rehwoldt appeared on camera and ran down the matches for Under Siege. They talked about the matches for next week, including:
-Trey Miguel vs. Laredo Kid
-Moose & Eddie Edwards & Frankie Kazarian vs. Alex Shelley & Yuya Uemura & Jonathan Gresham
-Hannifan and Rehwoldt pitched to Kevin Kelly to preview the NJPW matches for tonight.
-Deonna Purrazzo and Jordynne Grace did their ring entrances. [c]
(6) THE COVEN (c)(Taylor Wilde & KiLynn King) vs. DEONNA PURRAZZO & JORDYNNE GRACE — Impact Wrestling Knockouts Tag Team Title match
Deonna and King started the match. Deonna took King to the mat and put her in an armlock. Deonna and Grace double teamed King. Wilde tagged in and elbow dropped Grace. The Coven tagged in and out. Grace sent King into the corner and followed with a running elbow and Vader Bomb for a two count. [c]
The Coven kept the advantage on Deonna. Fans chanted for Deonna. King suplexed Deonna. King choked Deonna behind the referee's back. Wilde had Deonna in a front facelock. Wilde kicked and punched Deonna. King stomped Deonna. Deonna fought her way out and made the hot tag to Grace. Grace took on The Coven by herself. Grace suplexed Wilde. Grace threw Wilde out of the ring. The Coven slammed Grace on the apron. Back in the ring, King slammed Wilde onto Grace and got a two count. Grace slapped Wilde and gave her a muscle buster, but King broke up the pin. Deonna and King fought on the outside. Grace gave Wilde a series of clotheslines. Grace accidentally knocked Deonna off the apron. The Coven double teamed Grace and Wilde pinned Grace.
WINNERS: The Coven in 15:00.
After the match, The Coven attacked Grace. Trinity's music played and she ran to the ring. She kicked King and did a Thesz Press on Wilde. She did a Rear View to King. The lights turned blue and Trinity shook hands with Grace. Grace went to ringside as Trinity danced in the ring and celebrated. Hannifan said that Trinity has an open contract at Under Siege.
(D.L.'s Take: Good main event. Glad to see that Trinity is continually in the mix with the top stars. The Coven is really gelling as an act and I look forward to their appearances.)
FINAL THOUGHTS: A well-rounded show. Really good in-ring action with Masha Slamovich vs. Killer Kelly, Steve Maclin vs. Rhino, and the main event. They followed up well on Trinity's debut from last week with multiple mentions, an interview, and an appearance in the main event. There was a good angle with Maclin too to get heat on him. Under Siege is shaping up to be a good show.