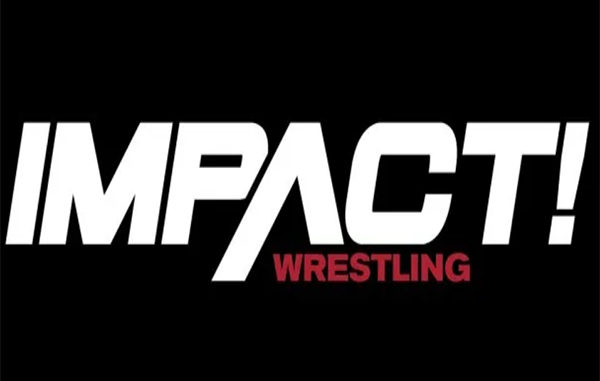 ---
SPOTLIGHTED PODCAST ALERT (YOUR ARTICLE BEGINS A FEW INCHES DOWN)...
---
IMPACT WRESTLING TV REPORT
JUNE 1, 2023
LONDON, ON AT THE WESTERN FAIR DISTRICT AGRIPLEX
AIRED ON AXS TV (RECORDED)
REPORT BY DARRIN LILLY, PWTORCH CONTRIBUTOR
Commentators: Tom Hannifan, Matthew Rehwoldt
-Highlights of Under Siege, including Bully Ray and Steve Maclin putting Scott D'Amore through a flaming table.
-Bully walked to the ring and taunted the fans at ringside, as well as Matthew Rehwoldt. He started by saying "Do you know who I am?", which never gets old. He said that everyone knows him. He said no one is better at putting people through tables. He said when he's really angry he lights the table on fire. He said that Scott got under his skin, so he burned him to a crisp. He called Under Siege one of the greatest nights of career and his life. He said Impact wasn't getting rid of him. He noted that Josh Alexander and Tommy Dreamer weren't around. He said he would win the 8-4-1 match at Against All Odds and win the title again.
Steve Maclin's music played and he walked to the ring. Maclin said the only reason the attack happened was because he allowed it. Bully told him to shut up and that Maclin doesn't allow him to do anything. Bully cut himself off (I wish he had done that about five minutes ago) and admitted that Maclin was the champion and could allow it. Maclin proposed them becoming a team. Maclin said if Bully does win the title opportunity, he would be happy to be his opponent.
The Motor City Machine Guns came out (not a moment too soon). Alex Shelley said he was the number one contender, not Bully and that he was walking out of Against All Odds as the champion. Bully said usually he would shred Shelley on the mic, but he couldn't because he had to tell the truth. He said Shelley was a great wrestler and a good example for the younger wrestlers. He talked about the Guns facing Team 3D. Bully said Shelley could never win the big one and it gets under his skin. Chris Sabin said that Bully said all of the same stuff to Sabin right before Sabin beat him for the title. Bully noted that he won it back a month later. Maclin said he isn't overlooking Shelley, but Shelley is overlooking him. Shelley said he could beat Maclin. Shelley said he could win because Maclin is no Josh Alexander. Shelley said if Alexander never got hurt, Maclin knows he would have never won the title. Shelley noted that Alexander made Bully tap out too. Sabin challenged them to a tag team match. Bully agreed but said not tonight and left the ring.
Subculture's music played and they walked the ring. They said they would take the match. Shelley accepted.
-Eddie Edwards and Alisha were shown backstage walking. [c]
-Jimmy Jacobs interviewed Nick Aldis. He said he has the momentum and feels dangerous. He said that Kenny King took him to the limit and they would probably wrestle again. He said the standard for both would go up. Jacobs said that Aldis would be in the first ever 8-4-1 match at Against All Odds. Aldis talked about the complexities of the match. He guaranteed that he would win the match and go on to become the champion.
(1) EDDIE EDWARDS (w/Alisha Edwards) vs. YUYA UEMURA
Yuya took Eddie to the mat early. Eddie made a comeback but Yuya armdragged him. Eddie fought back with chops. Yuya gave Eddie a forearm that knocked him out of the ring. Yuya followed with a dive over the top rope. [c]
Eddie put Yuya in a chinlock. Eddie cut off a Yuya comeback and stayed on offense. Yuya fired up and made a comeback. Yuya caught Eddie with another armdrag and a suplex. Yuya went to the top, but Alisha distracted him. Eddie gave Yuya a superplex. Yuya dropkicked a charging Eddie and slammed him. Yuya went for a crossbody block off the top, but Eddie kicked him and gave him a Tiger Driver for a two count. Eddie gave Yuya the Boston Knee Party and got the pin.
WINNER: Eddie Edwards in 14:00.
After the match, Eddie stuck out his hand, but moved it when Yuya went to shake it. As Eddie and Alisha left the ring, Frankie Kazarian walked to the ramp. He said that Eddie wasn't a locker room leader and wouldn't return Yuya's respect. Eddie and Alisha got in his face. Frankie said that wasn't how they were taught. Eddie attacked Frankie, but Frankie decked him. Alisha jumped on Frankie's back, but he threw her off and walked up the ramp. [c]
(D.L.'s Take: A solid match with Yuya continuing to show a lot and building up to an eventual big win.)
(2) DECAY (Crazzy Steve & Black Taurus) vs. SAMI CALLIHAN & JAKE CRIST
Hannifan talked about Sami and Jake reuniting at Under Siege and their history in the OVE faction in Impact. Steve and Jake started the match. Steve bit Jake, but Jake kicked him. Sami and Jake double teamed Steve, but Taurus attacked both of them. Taurus launched Steve over the top rope onto Sami and Jake. Jake got back in the ring and kicked Decay. Jake gave Steve a cutter from Taurus' shoulders. Sami got the pin on Jake.
After the match, Kon chokeslammed Sami and Jake. Deaner and Angels joined in the attack. Deaner took out Jake. Rich Swann ran to the ring with a chair. The Design got out of the ring.
WINNERS: Sami Callihan & Jake Crist in 2:00.
(D.L.'s Take: Just a short match to re-establish Sami and Jake. I feel like they could have squashed someone else rather than Decay.)
-Trinity was shown warming up in the back. [c]
-Swann, Sami, and Jake argued in the back. Swann said he would be busy at Against All Odds because he was in the 8-4-1 match and he couldn't team with them. Sami was okay with it and said he would have to call in the monster.
(3) TRINITY vs. SAVANNAH EVANS (w/ Gisele Shaw & Jai Vidal)
Trinity tried to take Evans down, but Evan threw her into the turnbuckles. Trinity fought back with punches and kicks. Trinity slid under a clothesline and delivered a kick. Evans powerbombed Trinity and stood for the cover, but only got a two count. Evans choked Trinity and stood on her. Trinity came back with punches and face-first piledriver from the middle rope. Trinity continued on offense. Trinity caught Evans with a crossbody block from the top rope. Evans gave Trinity a side slam. Trinity caught Evans in the Starstruck submission and Evans tapped.
WINNER: Trinity in 5:00.
Trinity took the mic and noted that she said she would be waiting for the winner from the Knockouts match at Under Siege. Deonna Purrazzo's music hit and she walked to the ring. Deonna told her thanks for being patient. She said she is still the champion. Deonna asked what she wanted. Trinity asked for a title match at Slammiversary. Fans cheered. Deonna said "Let's dance." Evans and Shaw attacked them from behind. Jai hit Deonna with a purse. Trinity threw Jai out of the ring. Shaw hit Trinity with the purse and decked her. The announcers speculated that the purse was loaded. Jordynne Grace ran in the ring. She decked Jai on the way in. Shaw hit Grace with the purse. Shaw gave Grace three running knees and left her laying. [c]
(D.L.'s Take: Crowd-pleasing performance from Trinity. Evans continues to show more poise with each performance. If we are to believe the rumors, this may have been Grace's last Impact appearance.)
-The attack on Jordynne Grace was replayed. Hannifan said that Grace was being checked by the medical team, but didn't seem great.
(4) JODY THREAT vs. DANI LUNA (w/Subculture)
Subculture came to the stage with Dani, but not to ringside. Fans chanted for Jody. Jody took Dani to the mat in a side headlock. Dani put Jody in an armbar. Jody came back with a kick, a clothesline, and punches. Jody suplexed Dani for a two count. Dani got the upper hand and got a two count. Dani gave Jody a powerful suplex. Jody elbowed Dani. Jody gave Dani a running clothesline over the top rope. Jody did a senton from the apron to the floor on Dani.
Jody did a cannonball from the top rope onto Dani. Jody gave Dani the double knees to the back. Jody slammed Dani to the mat for a two count. Fans chanted "This is awesome." Dani gave Jody a hard clothesline. and a powerbomb for a two count. Dani followed with another clothesline for a two count. Jody made a comeback and gave Dani a German suplex. Jody put Dani on her shoulders and slammed her to the mat and got the pin. Rehwoldt called the move the F-Bomb.
WINNER: Jody Threat in 8:00.
(D.L.'s Take: This was a more competitive match from Jody than we've been seeing, which was welcome. Very physical match. This was my first time seeing Dani and I was impressed.)
-Joe Hendry talked with Santino Marella about Dirty Dango attacking Santino. Hendry said that Santino should get revenge. Kenny King and Sheldon Jean interrupted. King said they shouldn't be worried about Dango, they should be worried about Jean. Santino the match for Hendry vs. Jean next week. He said that Hendry would face Dango at Against All Odds. [c]
-Footage of the Killer Kelly/Masha Slamovich brawl from Under Siege.
-Killer Kelly vignette. There was red lighting and she had a chain. She challenged Masha to a dog collar match.
-Hannifan and Rehwoldt appeared on camera and ran down the matches for Against All Odds. They also ran down matches for next week:
*The Coven vs. The Death Dollz
*Moose & Rich Swann vs. Nick Aldis & Jonathan Gresham
-Ian Riccaboni previewed tonight's NJPW show.
-The Motor City Machine Guns and Subculture did their ring entrances. [c]
(5) MOTOR CITY MACHINE GUNS (Alex Shelley & Chris Sabin) vs. SUBCULTURE (Flash Morgan Webster & Mark Andrews)
Andrews started the match with Shelley. Fans chanted for the Guns. The Guns double teamed Andrews. Subculture turned the tables and got the advantage on Shelley. Subculture did a double dive to the Guns on the outside. Fans chanted "All these guys." The Guns regained the upper hand. [c]
The Guns had the upper hand after the break. The Guns double teamed Andrews. Fans chanted for both teams. Shelley had Andrews down on the mat. Andrews fought out of the corner and tagged to Webster. Webster took on the Guns by himself. Sabin accidentally kicked Shelley on the floor. Webster did a rana to Sabin on the floor. Back in the ring, Webster gave Sabin a crossbody block from the top rope for a two count. Fans chanted "This is awesome."
Subculture gave Sabin a Falcon Arrow for a two count. All four wrestlers fought in the ring. The Guns gave Andrews a Magic Killer for a two count. The Guns gave Webster a Doomsday Device dropkick, but Subculture made a quick comeback. Sabin got the upper hand on Andrews. The Guns double teamed Andrews. Andrews gave Sabin a stunner. Sabin fought off Subculture. Sabin gave Webster a cutter. The Guns double teamed Andrews, then Webster. Sabin delivered a Dirt Bomb and got the pin on Webster.
WINNERS: Motor City Machine Guns in 16:00.
(D.L.'s Take: These teams worked really well together and the fans were into both teams, which is a testament to Subculture since they are so new. This really picked up at the end. Hoping that Subculture sticks around because they could really catch on.)
FINAL THOUGHTS: A good follow-up to a very eventful Under Siege show. Against All Odds has a quick turnaround — it's next week — so they did a good job in setting up the card on short notice. There were a lot of short matches and promos to set the stage for Against All Odds, but also some good wrestling with Dani Luna vs. Jody Threat, Eddie Edwards vs. Yuya Uemura, and the main event. Fun show.