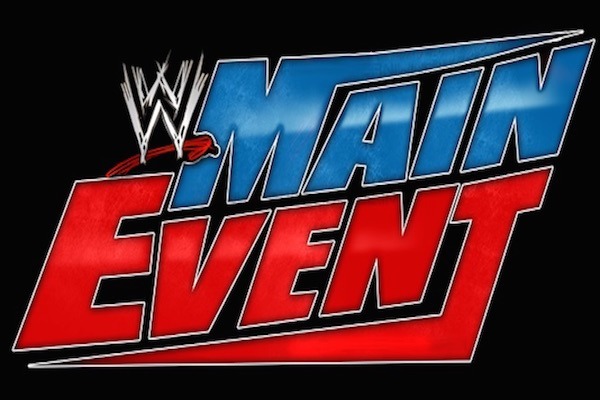 ---
SPOTLIGHTED PODCAST ALERT (YOUR ARTICLE BEGINS A FEW INCHES DOWN)...
---
WWE MAIN EVENT TV REPORT
SEPTEMBER 20, 2023
HULU STREAMING TV
REPORT BY MIKE F. MEYERS, PWTORCH CONTRIBUTOR
Announcers: Byron Saxton, Wade Barrett
---
REASONS TO WATCH…
---
SHOW REPORT
(1) INDI HARTWELL vs. NIKKI CROSS
Hartwell knocked down Cross early, then applied an arm bar. Cross shoved Hartwell into the corner, then ran at her. Hartwell dumped Cross over the top rope onto the apron, then knocked her to the floor with a forearm strike. Cross swept Hartwell's feet, then yanked her to the floor between the apron and the ring. Cross landed multiple blows, then pounded on the announce table, causing a frightened Wade Barrett to stand and move away from the ruckus. Cross rolled Hartwell back into the ring, then climbed to the middle rope. Cross went for a tornado DDT, but Hartwell remained upright and tossed Cross to the mat. She kicked Cross in the chest, then covered her for two.
Hartwell landed another forearm strike, then a kick, and covered Cross for another two-count. Hartwell gave Cross a snake eyes across the top rope, then covered again. Cross kicked out, then Hartwell applied a chinlock. Cross got to her feet and stomped Hartwell's feet, then rolled her up for a two-count. Cross blocked Hartwell's shots and landed blows of her own. She ducked two clotheslines, then took Hartwell off her feet with a low drop kick. Cross slapped the canvas with both hands, then clotheslined Hartwell in the corner. Hartwell fired Cross into the opposite corner. Hartwell planted Cross with a spinebuster, then covered for two.
Cross rolled up Hartwell again for another two-count. Cross tried the tornado DDT again, this time successfully. Cross climbed to the top rope and hit a flying cross body, then remained on top for the three-count and victory.
WINNER: Nikki Cross by pinfall in 5:30.
(Meyers's Analysis: Not much to this match. I was surprised to see Cross win with such a transitional move. Why not end with the tornado DDT? It's less common, and the blow to the head seems more devastating than the cross body.)
(2) XIA LI vs. TEGAN NOX
The women locked up, and Li backed Nox into a corner. She shoved Nox into the turnbuckles as she backed off. Li applied a side headlock. Nox fired her off, but Li knocked her down with a shoulder block on the rebound. Nox rolled up Li with back-to-back covers, but Li kicked out of both. Nox set up for a suplex and motioned to the crowd with her free hand. Li took advantage by slipping free and chop blocking Nox's left knee. Li followed up with a running knee strike, then knocked Nox off the apron to the floor. Nox held onto her left knee as we cut to break.
Li was in control after the break, working over Nox's knee. Nox kicked Li away, but Li returned the favor, then covered Nox for two. Li repeatedly kicked Nox's injured knee. Li applied a single-leg crab. Nox crawled toward the bottom rope but Li dragged her back to the middle, then released the hold for some reason and stomped Nox's knee. Li covered for two. Nox rolled away from Li's elbow drop, then dodged a charging Li in the corner. Nox landed a series of forearm blows, then took Li down with a European uppercut. Nox dropped Li face-first to the mat and continued to limp on her left leg. Nox landed a cannonball in the corner and covered Li for two.
Nox slid down her right knee pad and went for a shining wizard, but Li dodged. Li tossed Nox to the mat and covered for two. Li missed a spinning kick, allowing Nox to successfully hit her shining wizard. Nox covered Li for the three-count.
WINNER: Tegan Nox by pinfall in 7:45.
(Meyers's Analysis: Decent story of Nox fighting through a knee injury, with a bonus tease of the shining wizard before using it to finish the match. Not bad at all.)
I'd like to compliment Wade Barret on his commentary. Despite being a former wrestler and still looking and sounding like a tough guy, he will not hesitate to put the talent over at his own expense. He routinely makes comments about being glad he doesn't have to do this anymore, and even expresses a healthy fear of the women on the roster. His lack of ego makes him super effective as a commentator at this point in his career.
SHOW SCORE (0-10): 8.2
---
(Find Mike Meyers on Twitter: @themikeshow42)
---
RECOMMENDED NEXT: WWE cuts wrestlers from the roster today including Ziggler, Shelton, Mustafa Ali, Elias, more
OR CHECK THIS OUT FROM PROWRESTLING.NET: Powell's WWE Raw Hit List: Drew McIntyre vs. Jey Uso, Becky Lynch vs. Natalya for the NXT Women's Championship, Bronson Reed vs. Chad Gable, Cody Rhodes vs. Dominik Mysterio